We saw in the previous post that the long exposure noise reduction (LENR) option in the Sony a7RII reduced the precision from 13 to 12 bits. We have previously seen that some 12-bit modes bring spatial filtering to the a7RII. Is LENR one of them?
Here's the spectrum of a 1000×1000 sample from the center of a a7RII dark field image at ISO 3200 at a shutter speed of 0,8 second, with LENR on, but not used by the camera because it's too fast.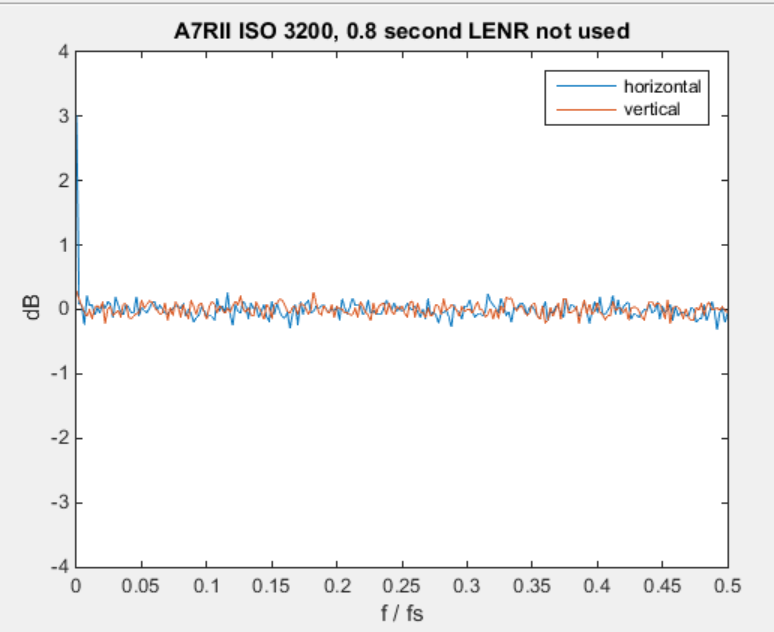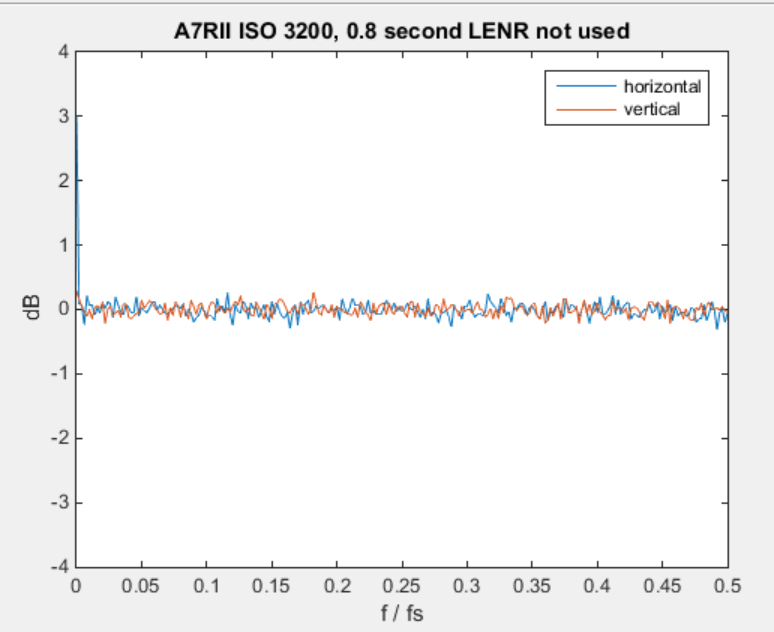 The vertical axis is the noise level in decibels with an arbitrary reference. The horizontal axis is frequency, with half the sampling frequency on the far right. A pure white noise spectrum would yield a ruler-flat straight line with an infinite number of samples, and a jagged one with fewer. Except for a very low frequency value for the horizontal component which is due to column noise, this is a textbook example.
Now let's look at what happens with a 1 second exposure, which causes the LENR operation to take place: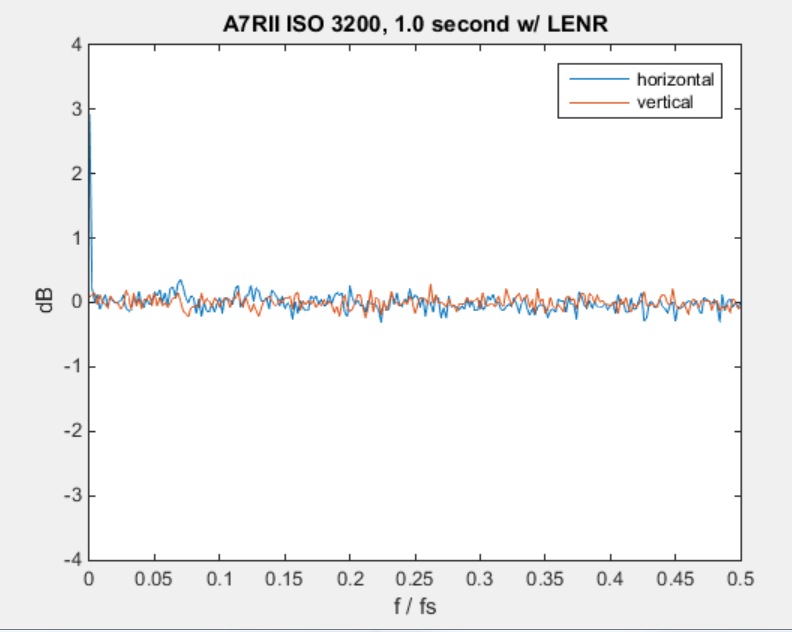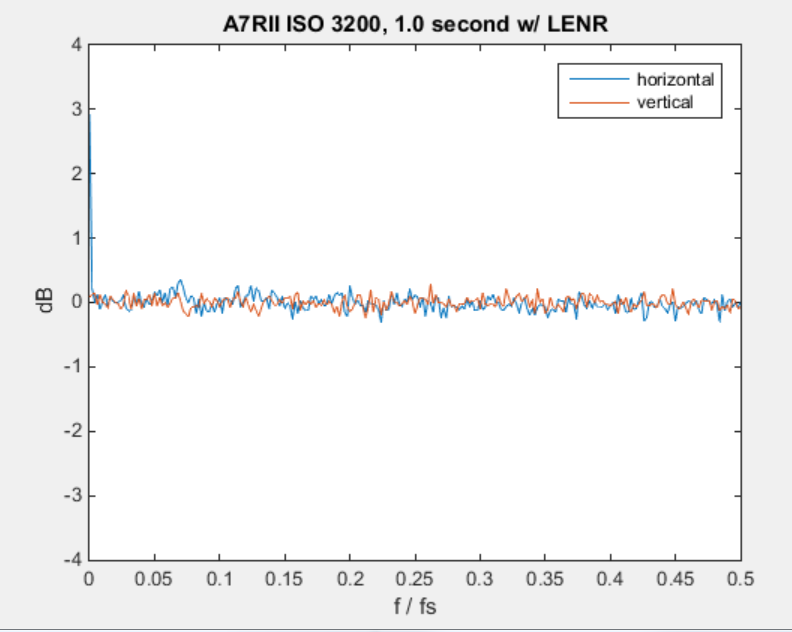 Not much difference. Let's look at a 30 second exposure timed by the camera: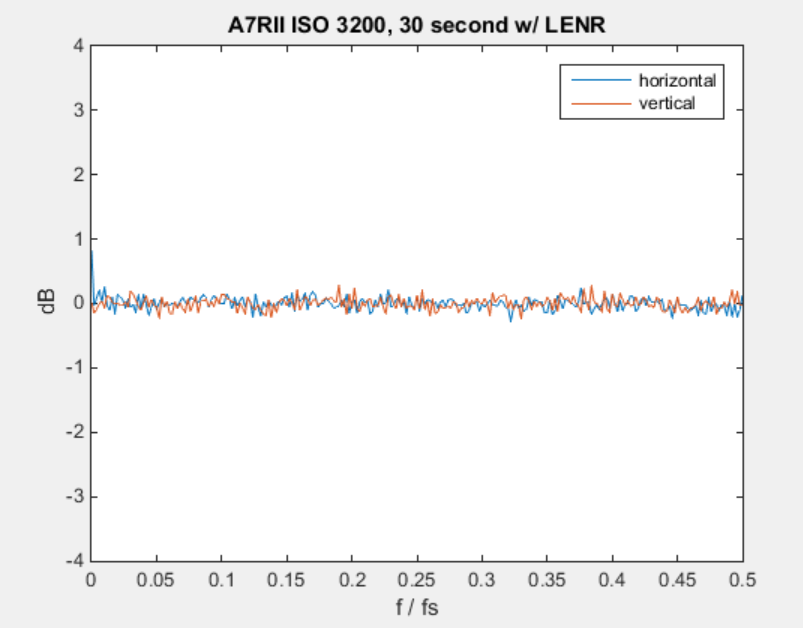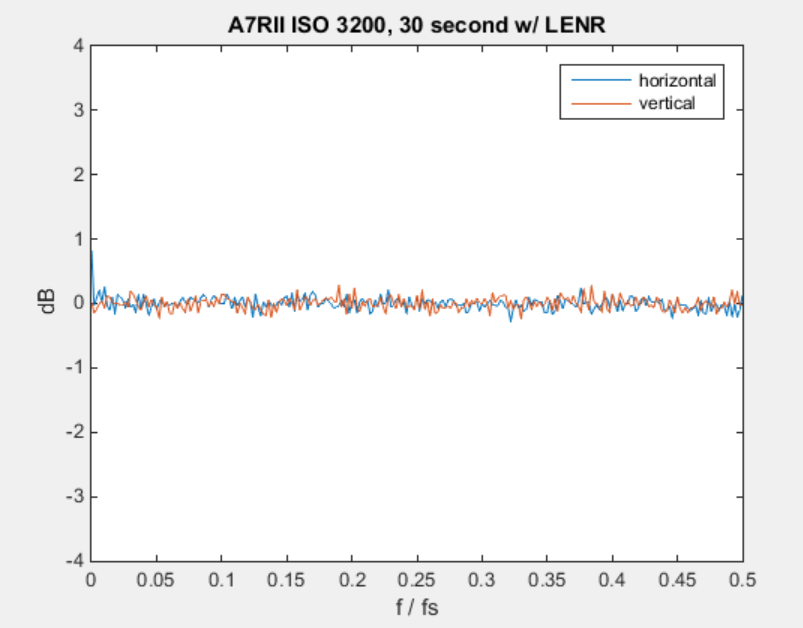 Pretty much the same, too.
Now, a 30 second exposure in bulb mode, which we have seen to previously cause low pass filtering with LENR off. Are things different with LENR on?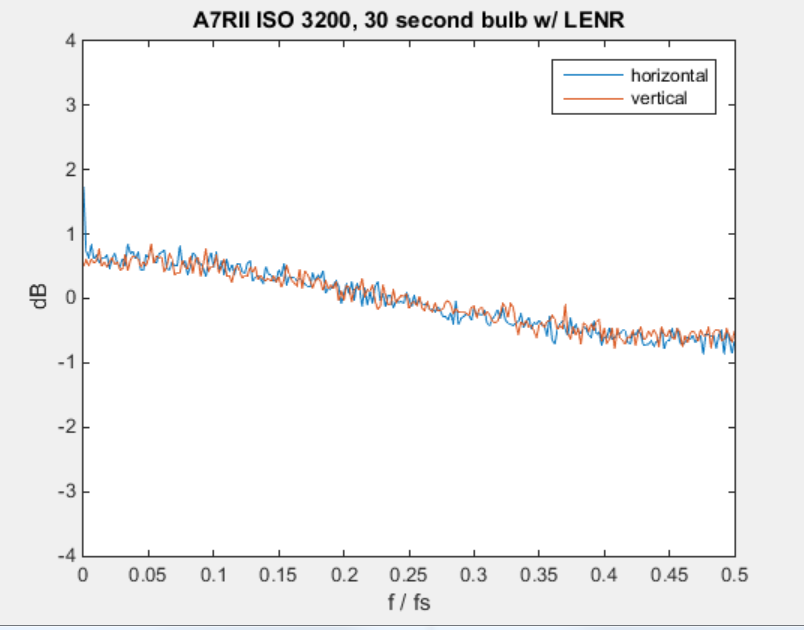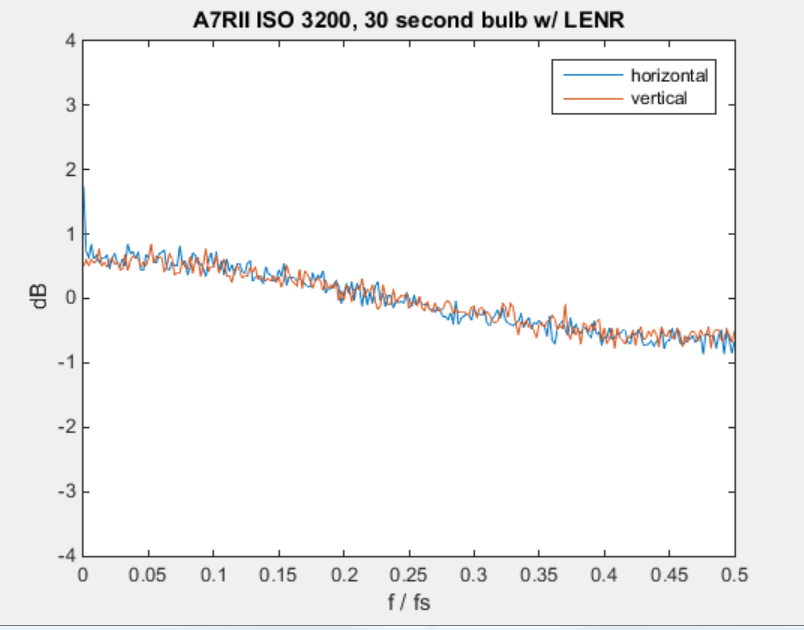 No, they are not. This bulb exposure causes the high frequencies to be attenuated by about a decibel and a half compared to the low ones.