I've been making images like this lately: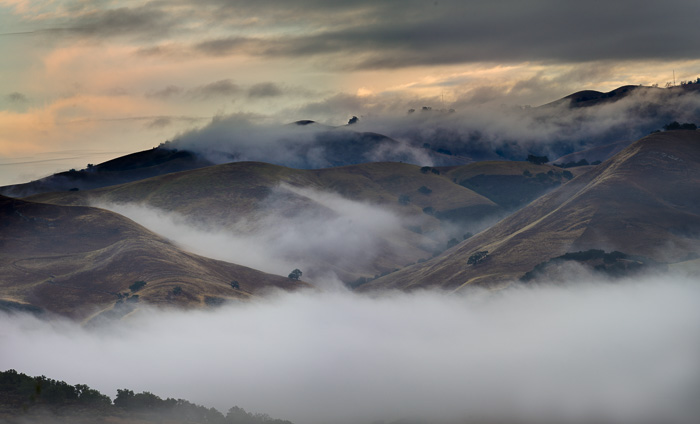 This is a 20-image stitch made with a Sony a7II and a Leica 280mm f/4 Apo-Telyt-R.
I decided that I wanted to try a zoom lens, so that, when I'm not stitching, I could frame by zooming. Many people say you should "zoom with your feet" but that's problematical when your subject is several miles away.
I have a Nikon 200-400mm f/4 zoom. I thought I'd give it a try. But first I wanted to do some tests to see if the lens was up to the task. I'd used it before with success, but never in situations like this kind of landscape, where sharpness is important.
I put the lens on a Nikon D810, the combination on a sturdy tripod with a Arca Swiss D4 head (the more I use geared heads, the less patient I am with ball heads), zoomed it out to 400mm, and aimed it at this scene: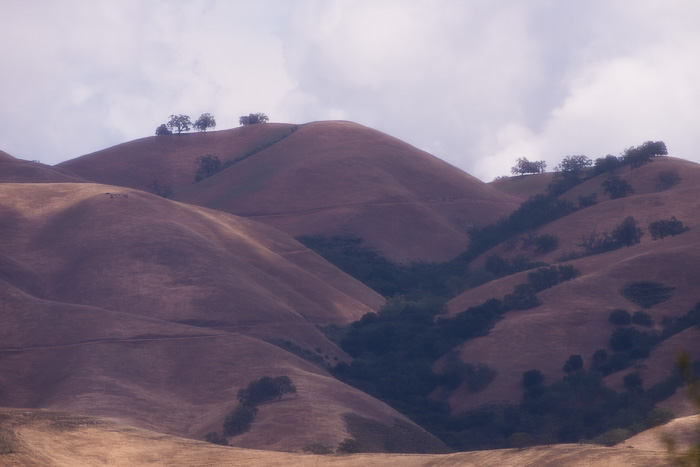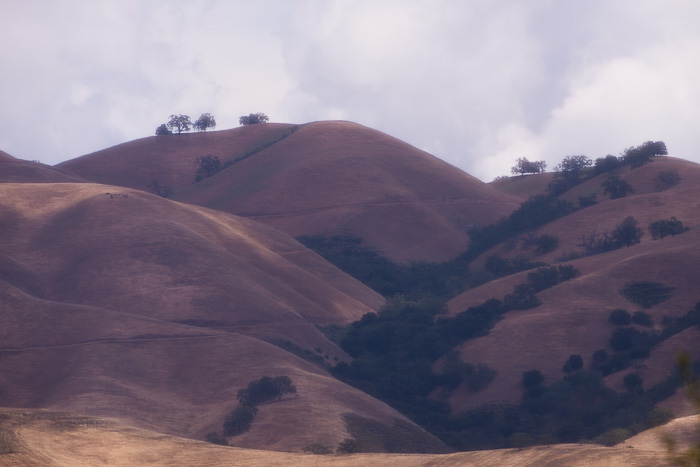 As I focused using live view, I noticed that there was a fair amount of image motion due to thermal effects in the several miles of atmosphere between me and the trees on the ridgeline. It was midday, which is a bad time for thermal agitation of the air.  I made an aperture series with EFCS on, and one with it off.
I noticed that there wasn't much difference between the two series. Here's f/8 at 1/125 with EFCS on blown up to 200%: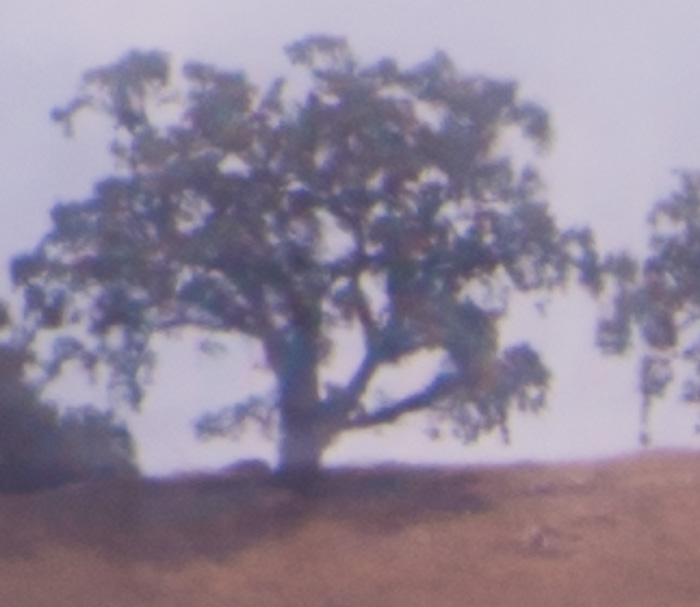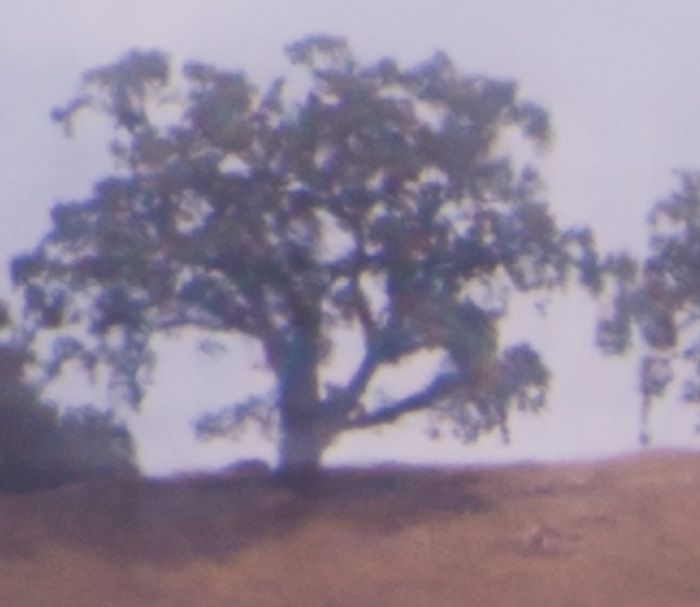 And f/8 at 1/100 with EFCS off: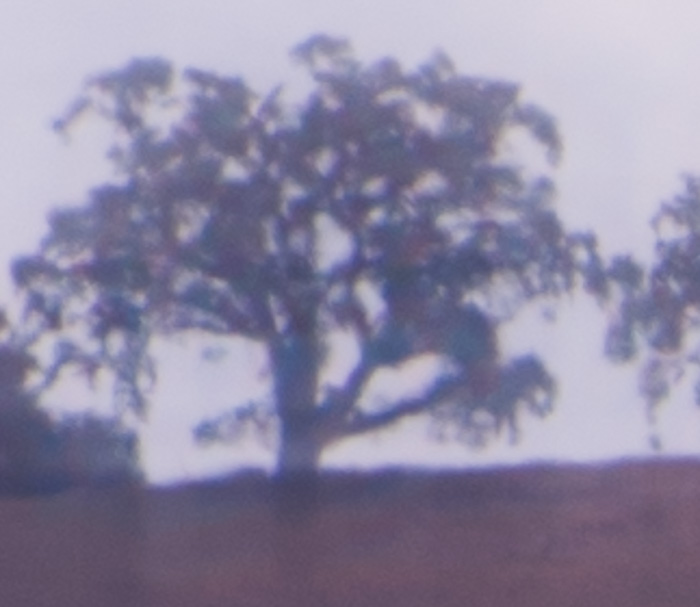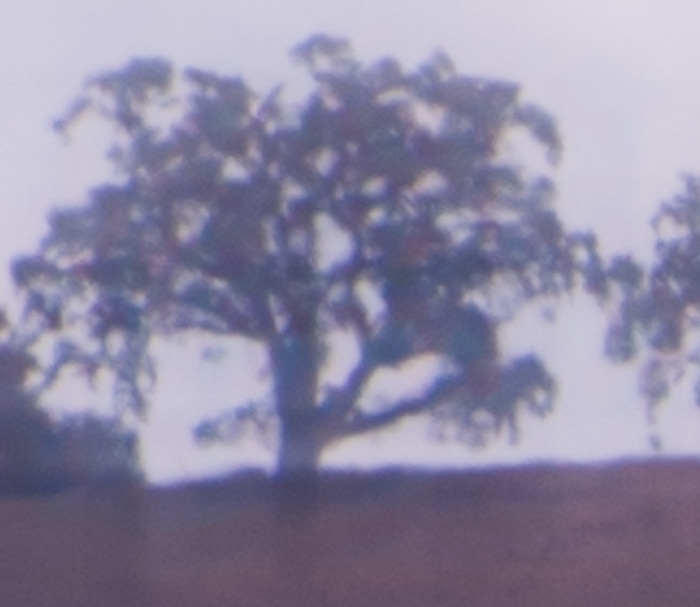 Is the lens that bad, or is the air that bad?
The next day, in the mid afternoon, I put a Nikon 400mm f/2.8 AF-S (non-VR) lens on the camera, and aimed it across the valley: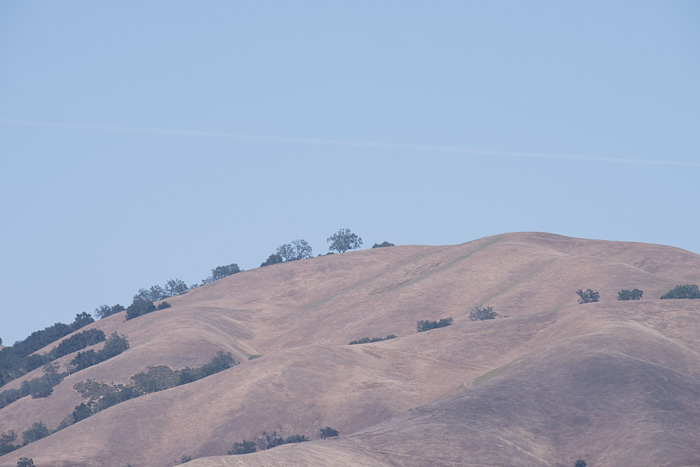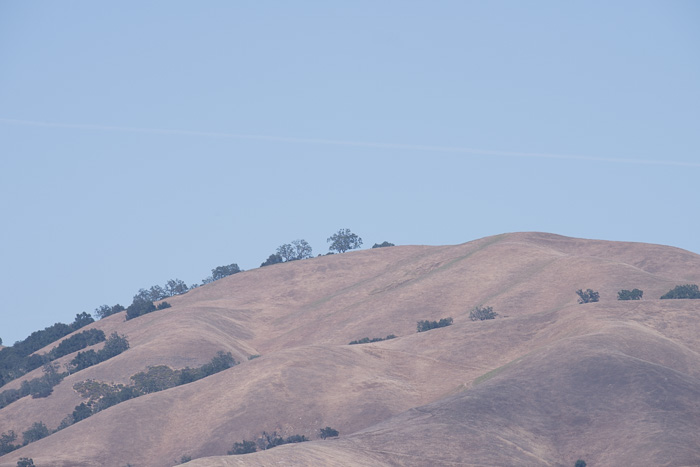 I did another set of aperture series with and without EFCS. Here they are: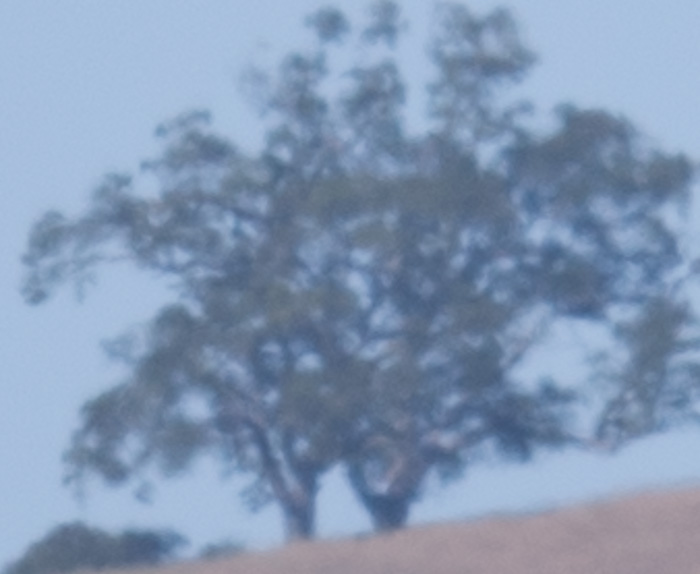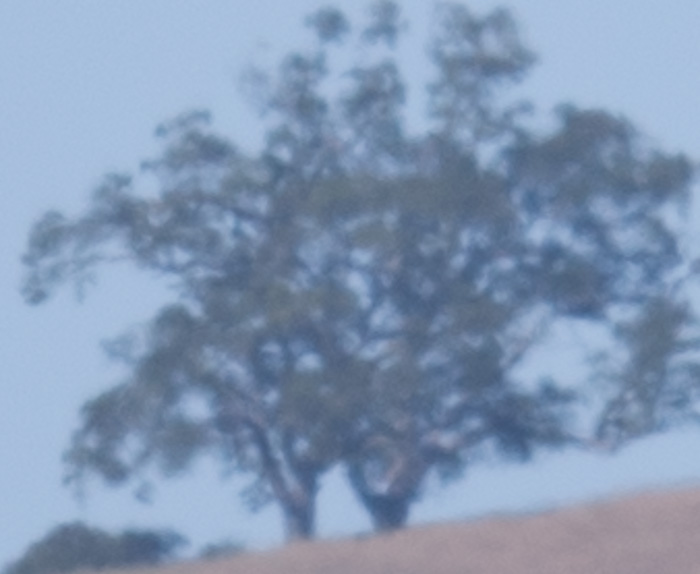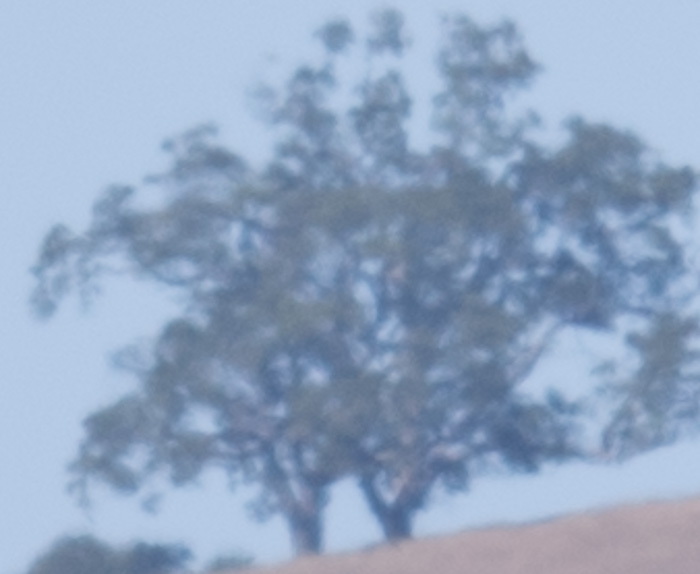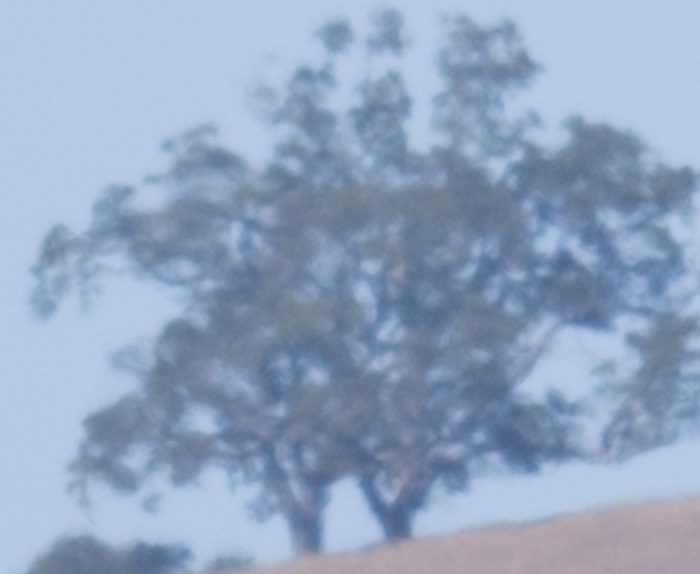 Pretty darned blurry, and not a lot to choose between the two images. Either the lens isn't that sharp wide open — not its reputation — or I wasn't able to focus accurately. I will say that focusing was very difficult due to the combination of atmosperic thermal effects and vibration. I've recently begun turning on image stabilization on long lenses to focus, even when the lenses are on tripods. I find my accuracy is greatly improved. Most of the time I remember to turn stabilization off before I take the shot.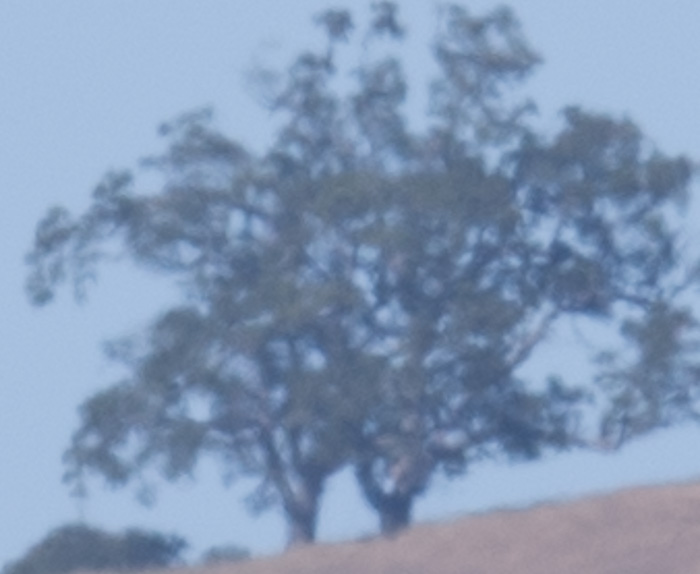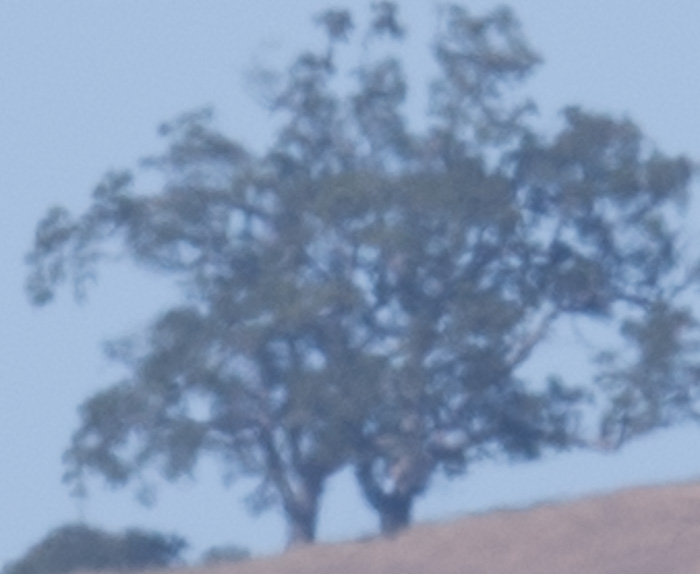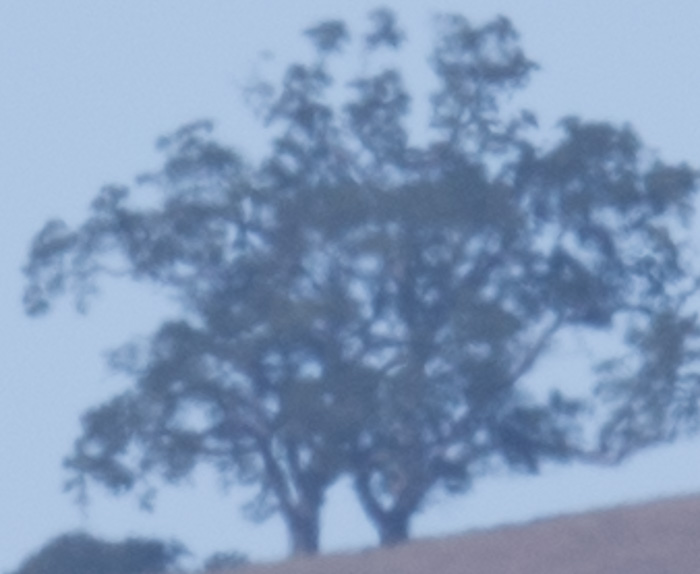 Still not much difference.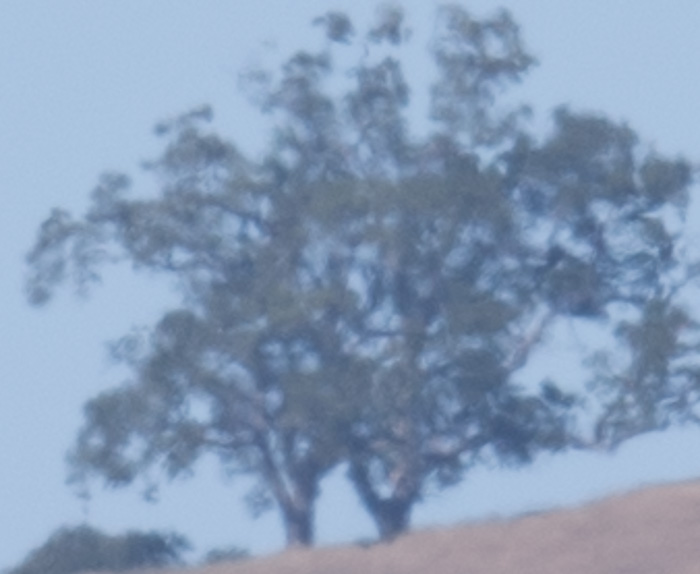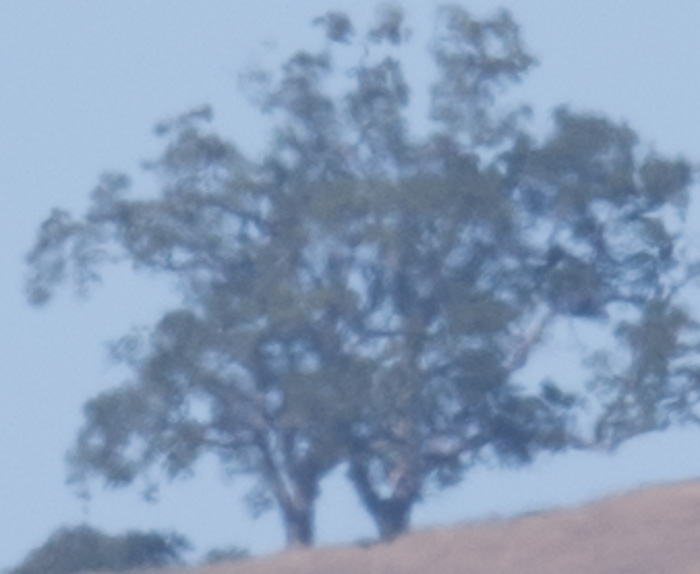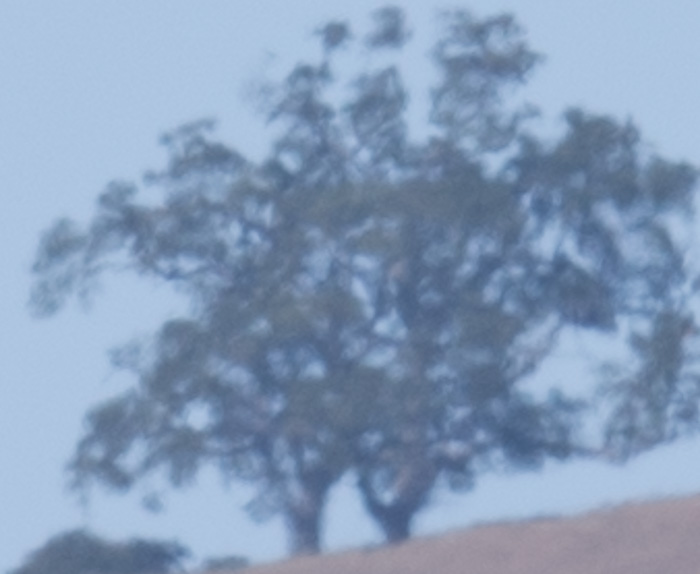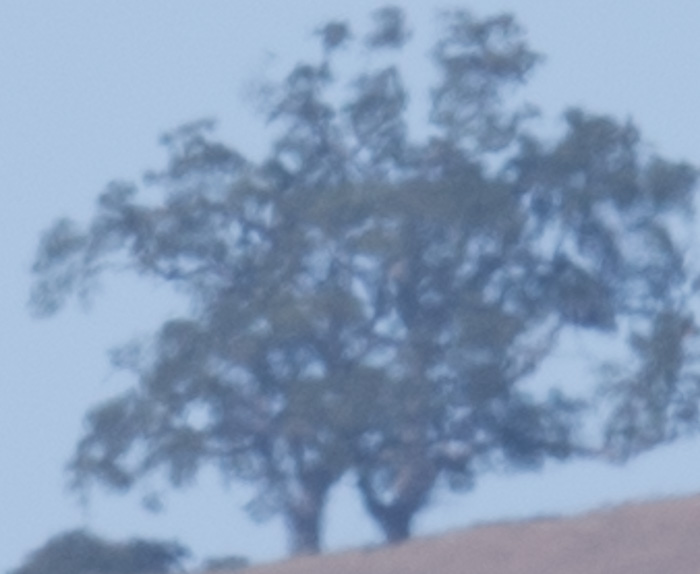 Now the EFCS image is noticeably sharper, but the difference is not dramatic.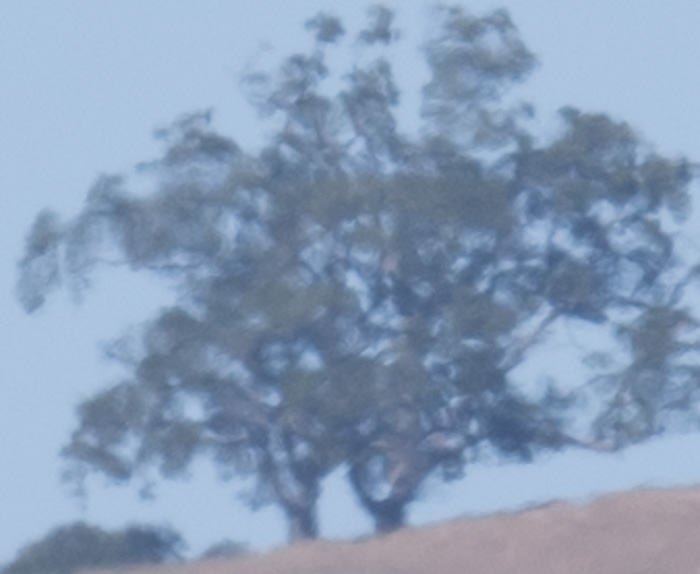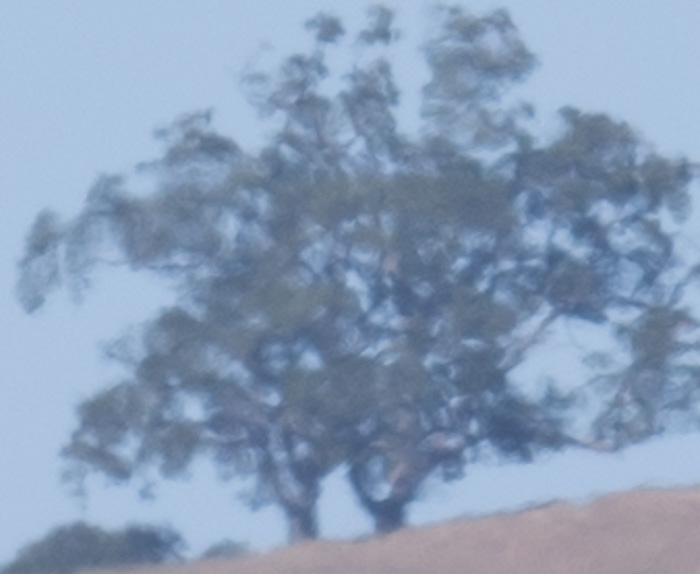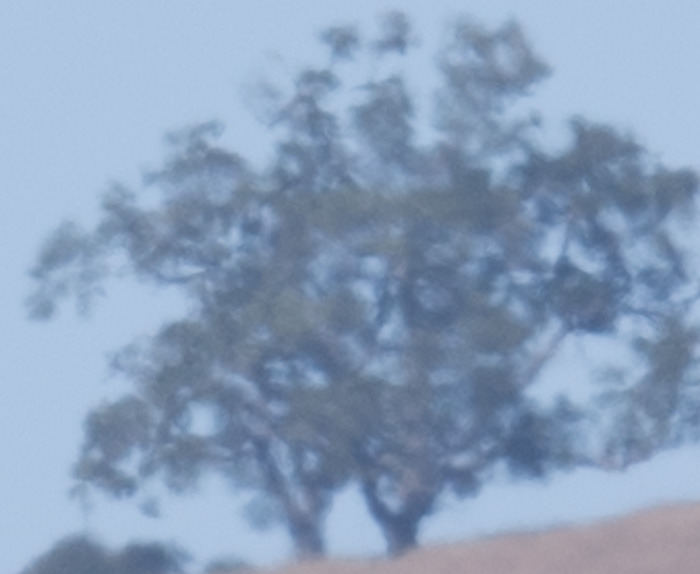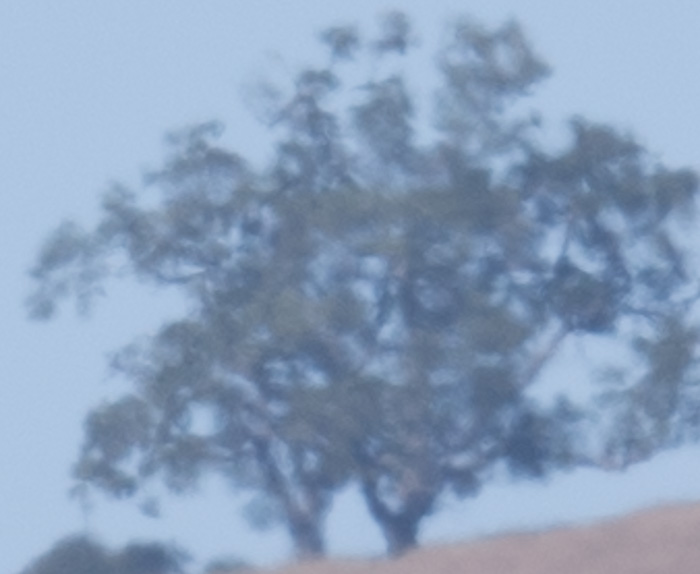 Now there's quite a difference. The lens is getting sharper, and the EFCS can make a difference.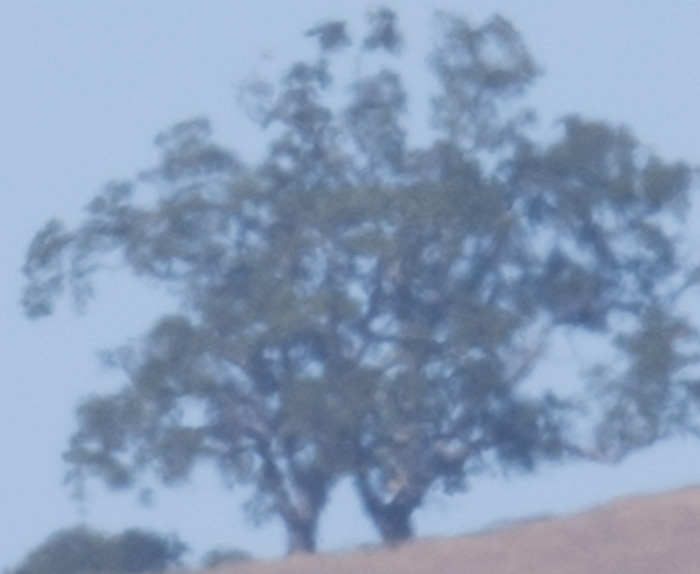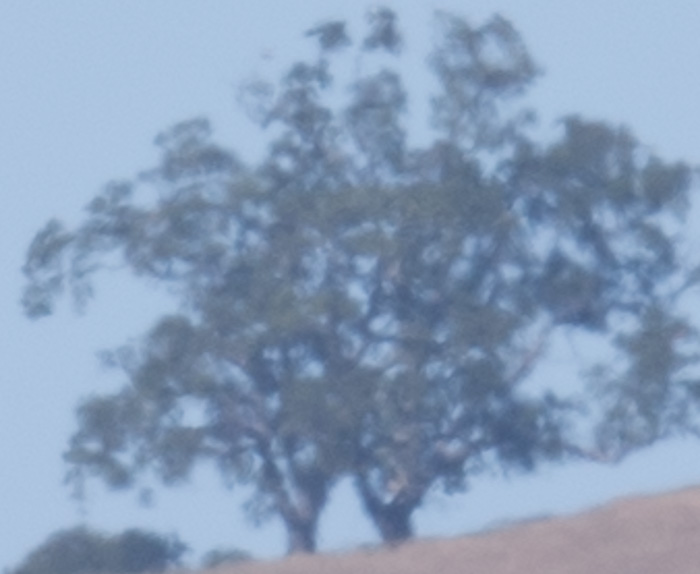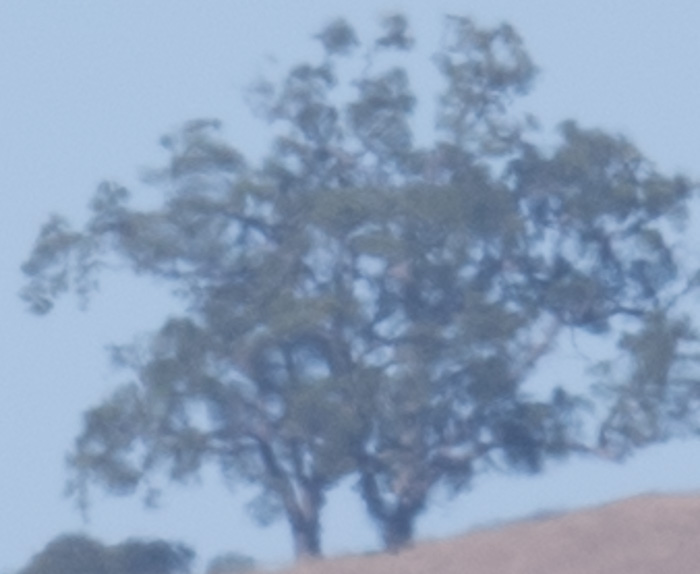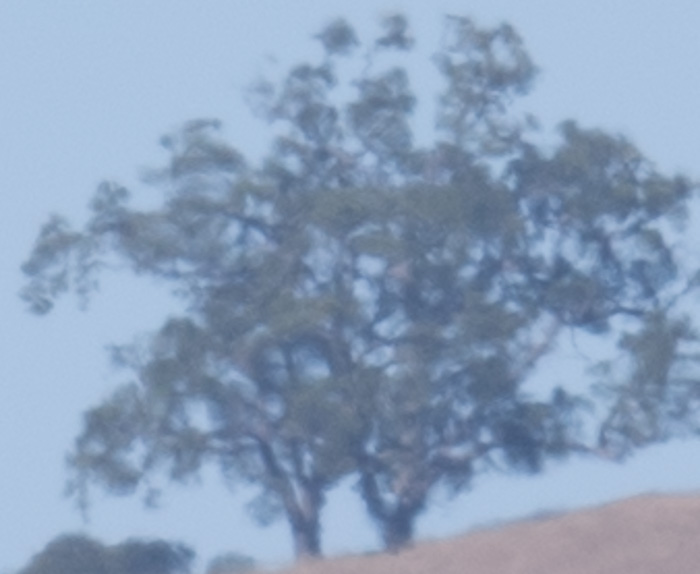 Now the EFCS image isn't looking any better, and it might even be worse. What's happening here? I think that, as the shutter speed goes down, the atmospheric turbulence has a greater effect, rendering the image formed by the lens so blurry that any sharpness improvement that EFCS brings is not visible.
I'm going to have to try some shots in still morning air and see what the effects are. And the zoom sharpness? I still don't know, because the zoom shots I was looking at where the lens is its sharpest were at a shutter speed of around 1/100, where the motion of a few miles of air just kills the clarity.