Yesterday, I did some testing of the Nikon 400mm f/2.8 lens on the Nikon D810 with and without EFCS, and didn't see much difference.
I went back and looked at the MTF testing I did with the D810 and the 400/2.8, and there wasn't much difference at shutter speed faster than 1/125 second.
So I set up on my distant subject in the early morning, before the fog had burned off and the wind started to blow, and made a series of exposures at various shutter speeds of 1/125 and faster.
Here's the scene, with still a touch of fog in the air: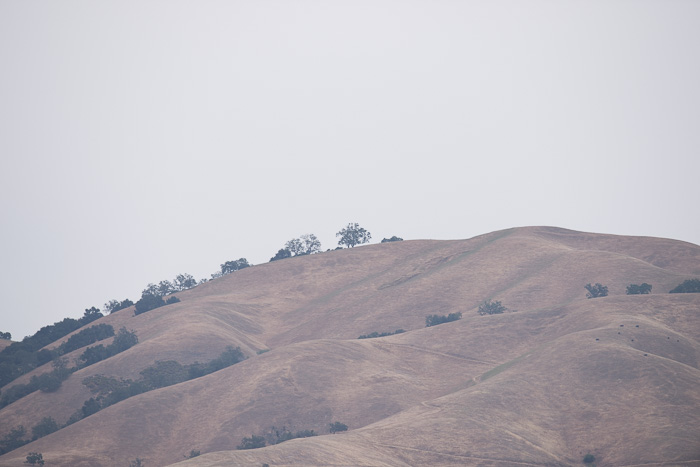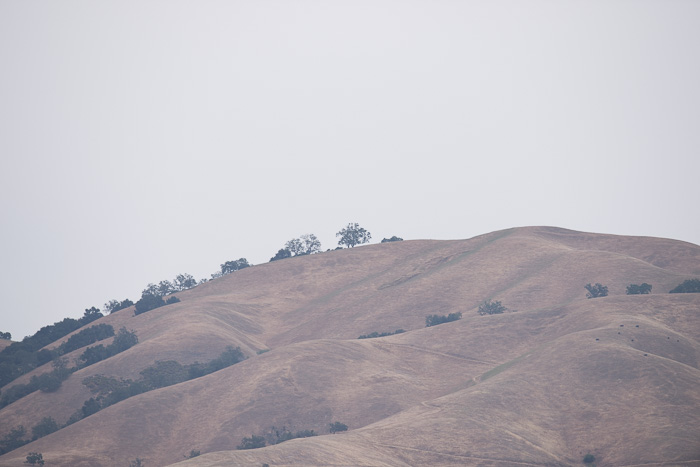 Here's a look at 200% at the central tree, f/8 at 1/125: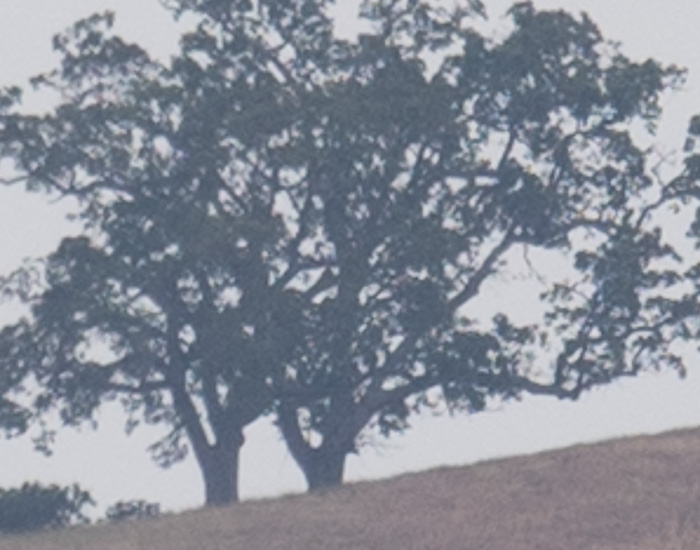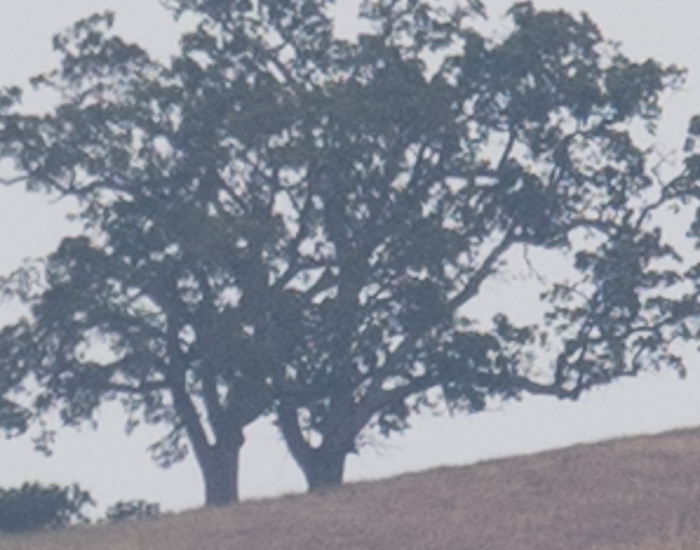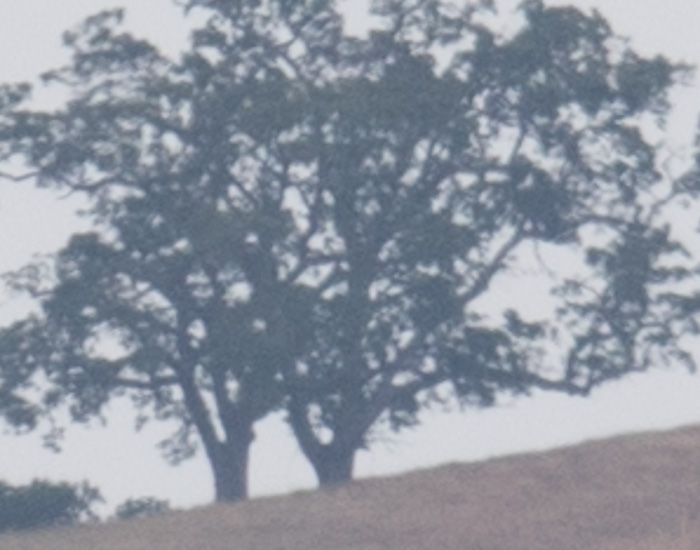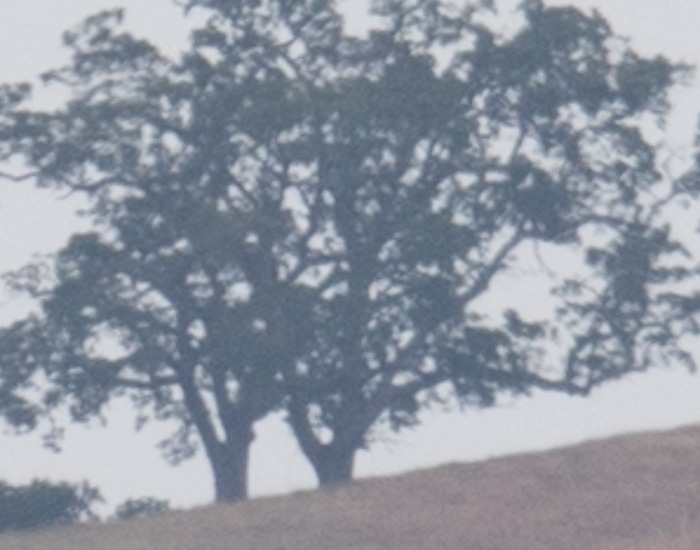 We are now getting close to pixel level sharpness with EFCS on. It's not bad at all with EFCS off, either.
I set up on a somewhat nearer subject, a bit over half a mile away: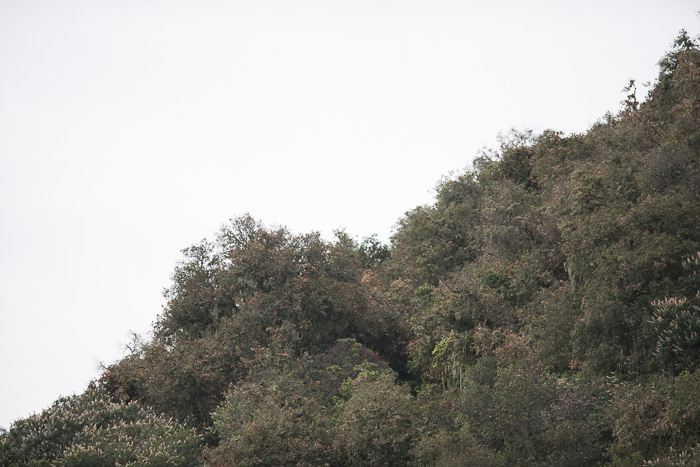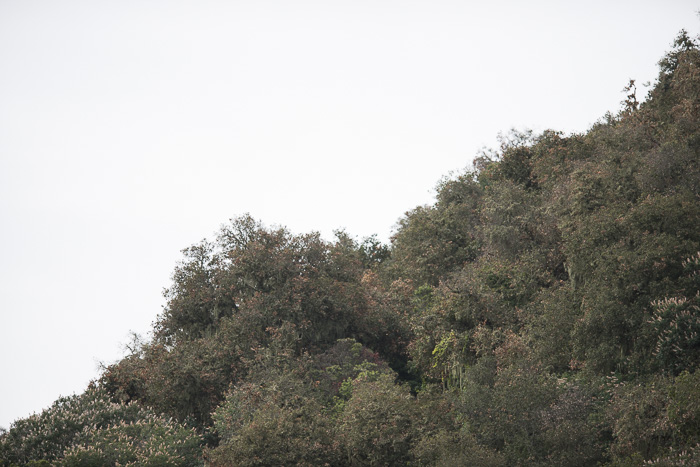 The crops, f/11 at 1/60: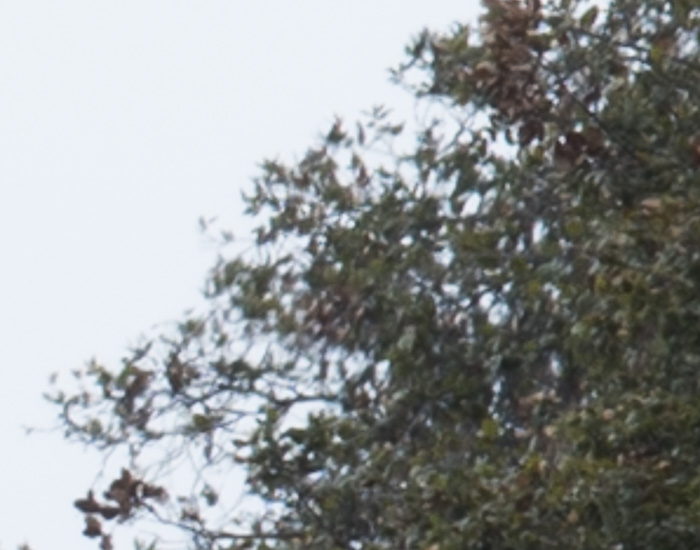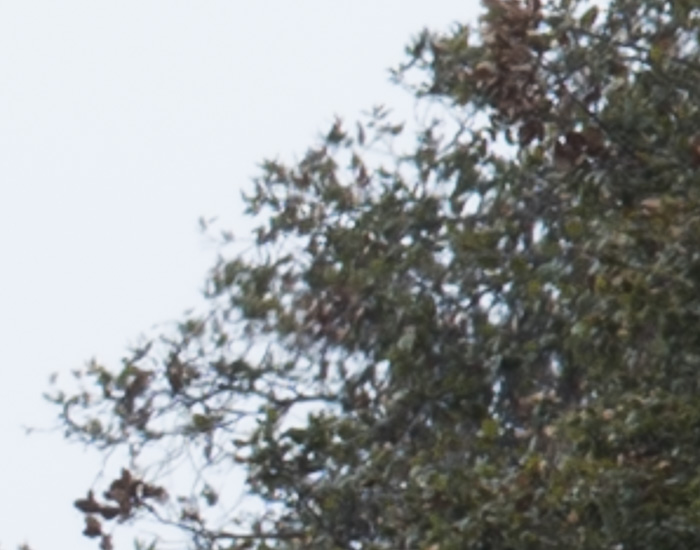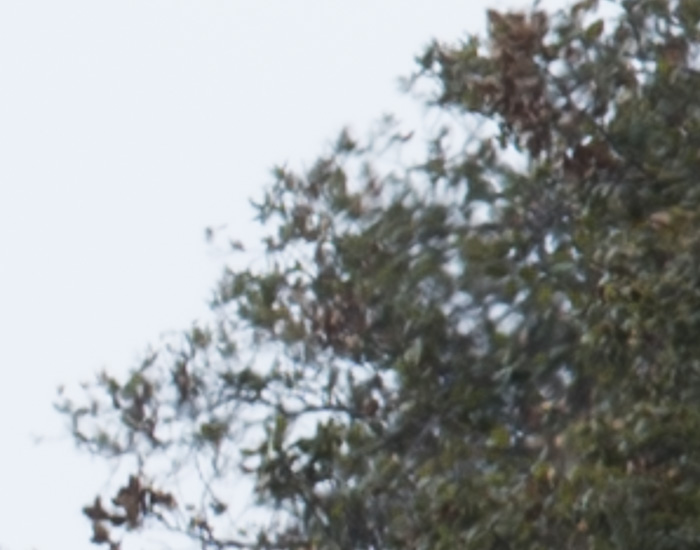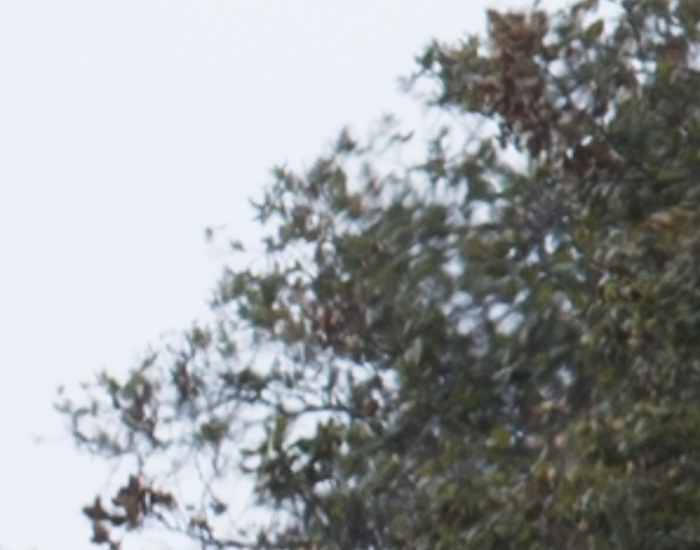 EFCS helps.
I've never used a really long lens at distances like this, and I'm surprised how much the atmospheric conditions have to do with sharpness.