This is a continuation of testing of  the following macro lenses :
Sony 90mm f/2.8 FE Macro
Leica 100mm f/2.8 Apo Macro-Elmarit-R
Zeiss 100mm f/2 Makro-Planar ZF
Nikon 105mm f/2.8 Micro-Nikkor G VR
Coastal Optical 60mm f/4 UV-VIS-IR
The test starts here:
I did a set of tests for LoCA and focus shift at 1:2 magnification earlier in this test, and yesterday I started testing at 1:10 with the Coastal Optical lens. Today I'll show you LoCA and focus shift results for the Sony 90/2.8 at 1:10.
At f/2.8: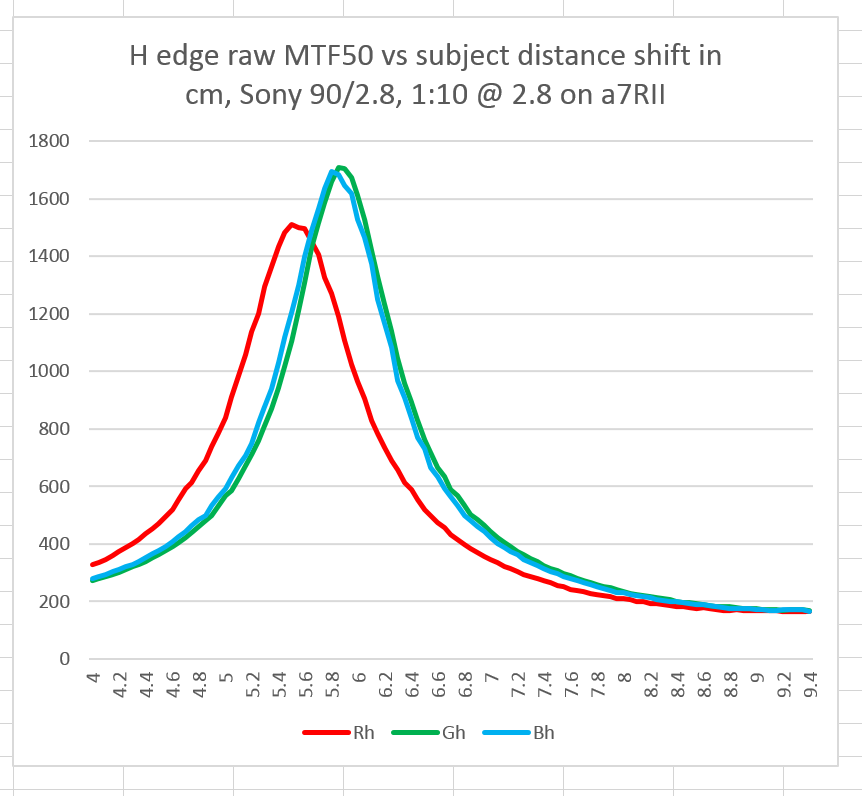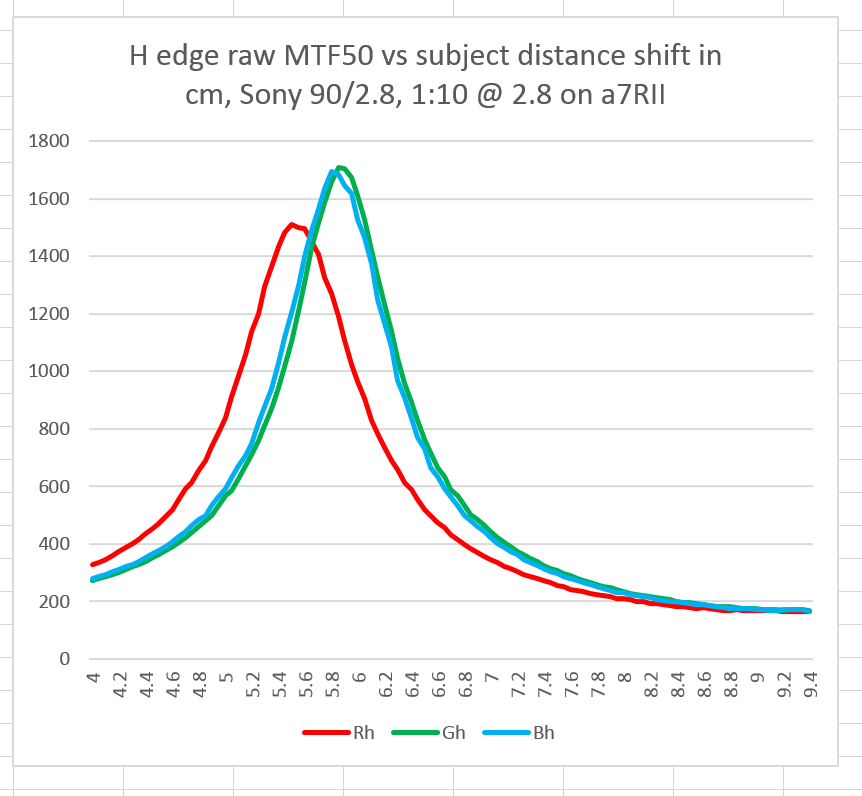 The vertical axis is MTF50, measured in cycles per picture height (cy/ph). The horizontal axis is camera position shift in cm (not mm, as was the case in the 1:2 tests). The points on the left side of the graph are with the camera farther away from the subject than the points on the right. I used a 500 um (0.5 mm) step size. The three raw channels are plotted.
The 1:2 results are here:
You can see that the Sony macro is about as sharp at 1:10 as the very commendable results at 1:2. LoCA is about the same, too.
Here are the results at f/4, f/5.6, f/8, and f/11: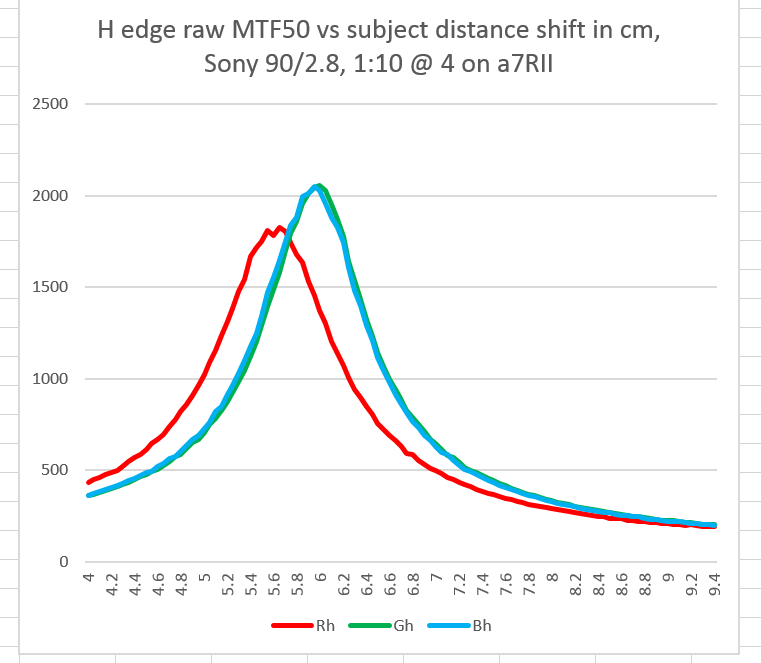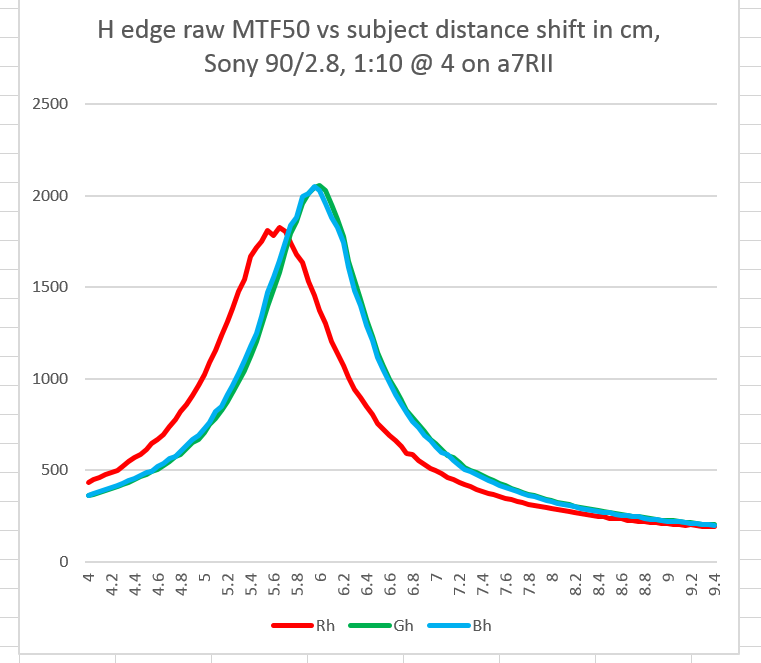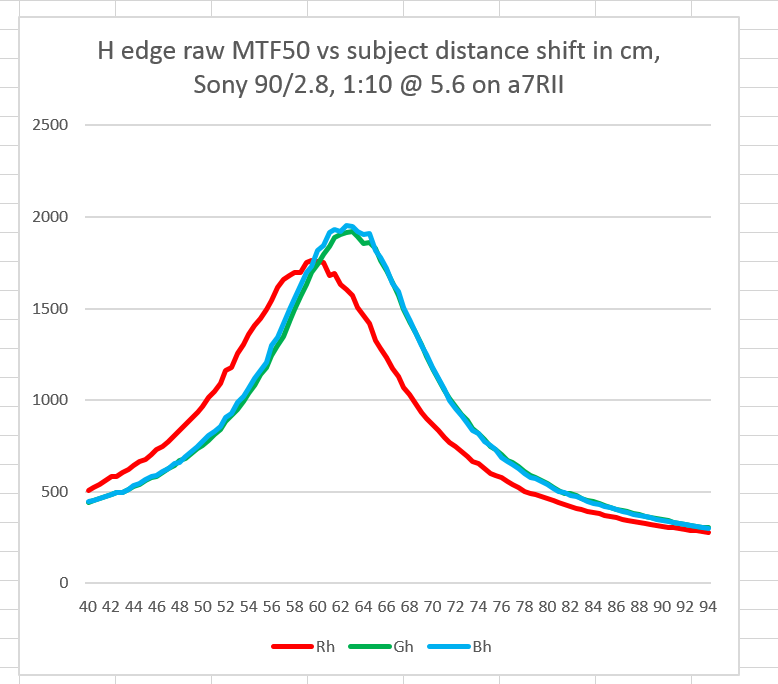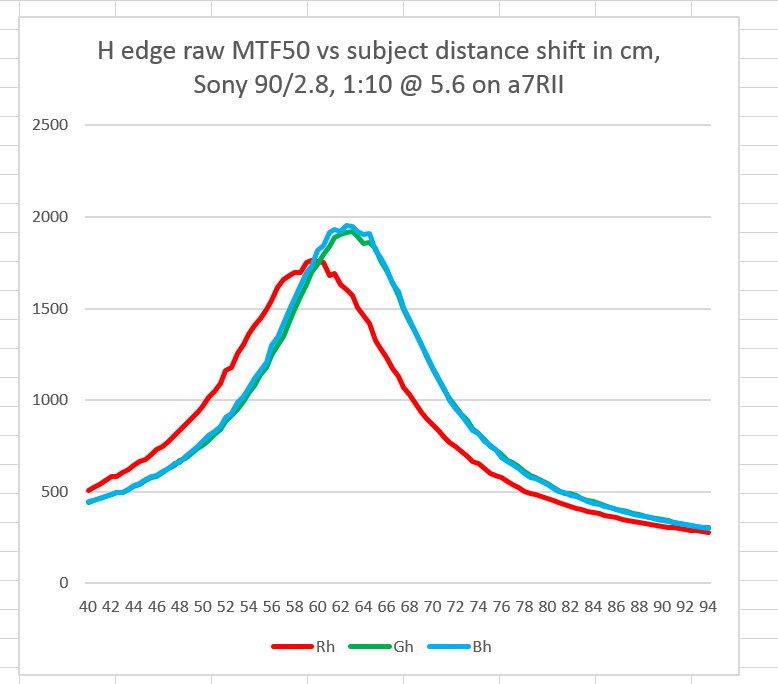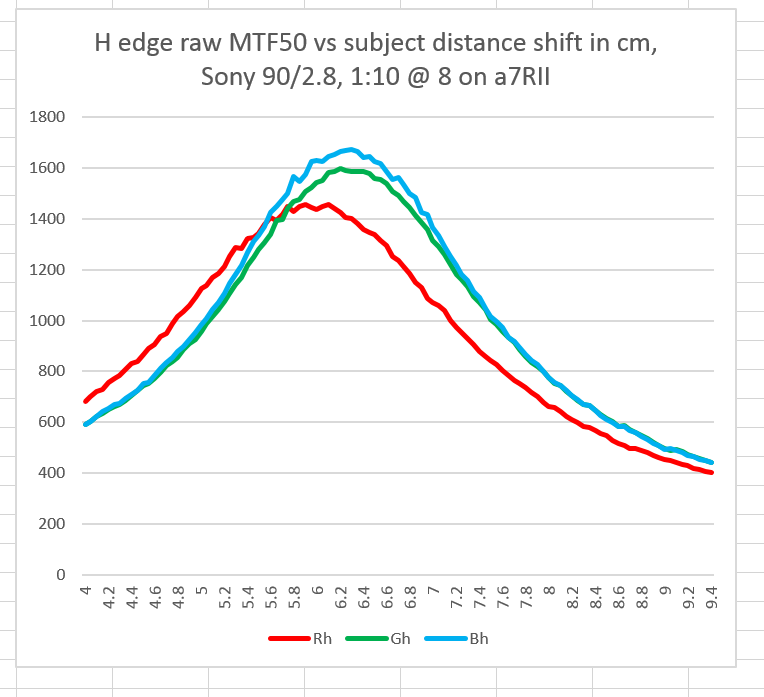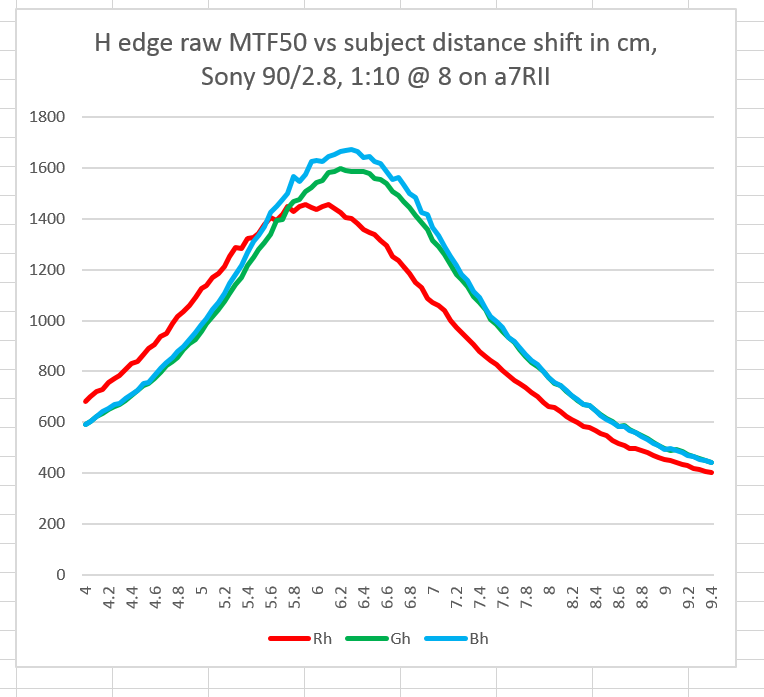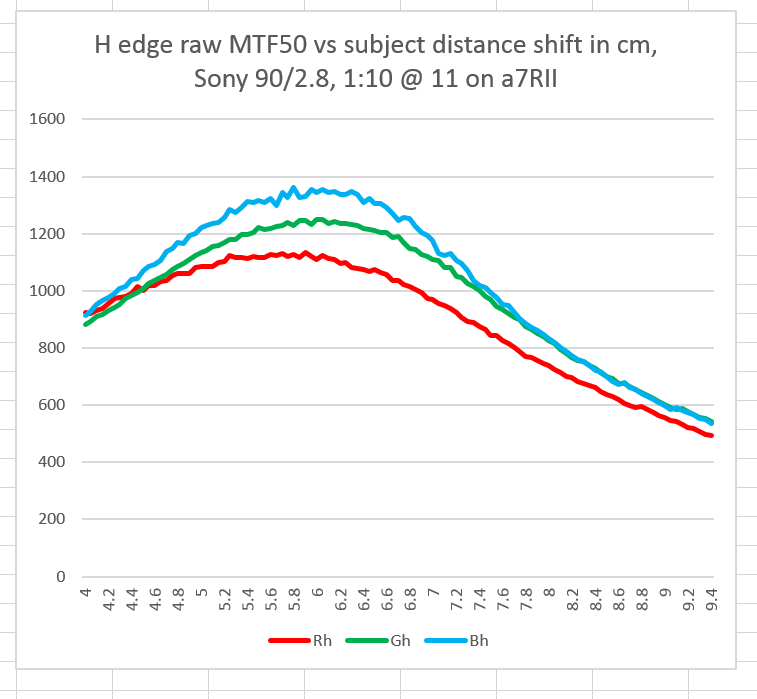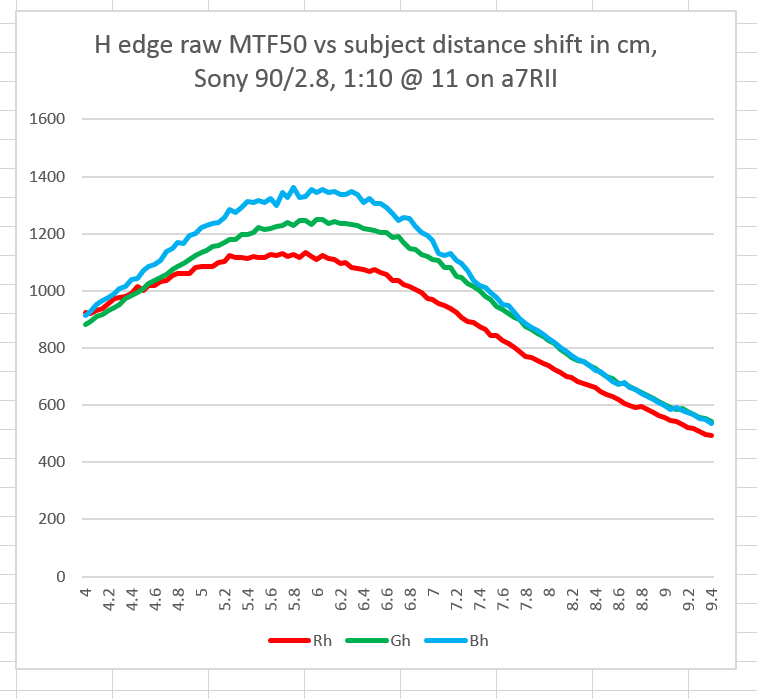 The lens is even sharper at 1:10 than at 1:2 when stopped down a little.
Now the focus shift results in all three raw channels: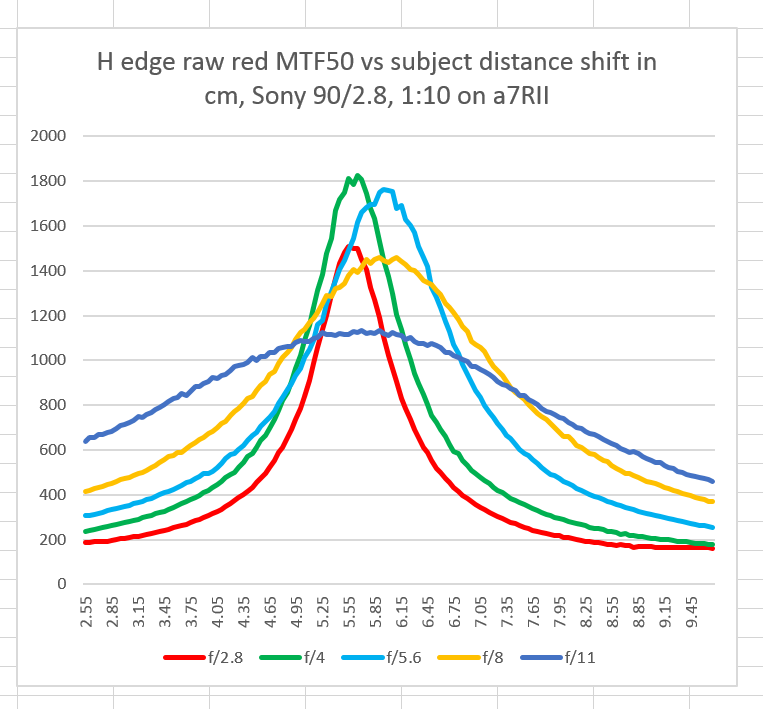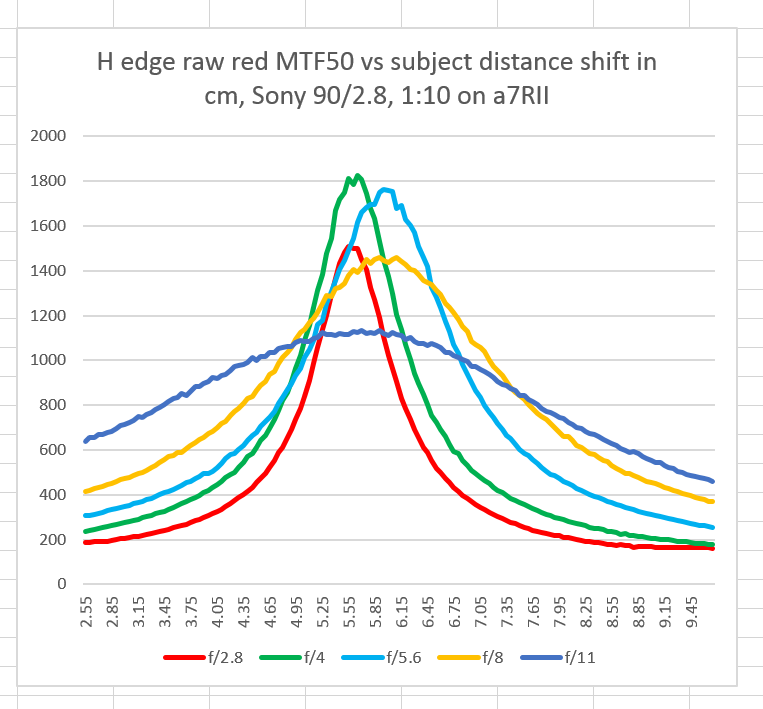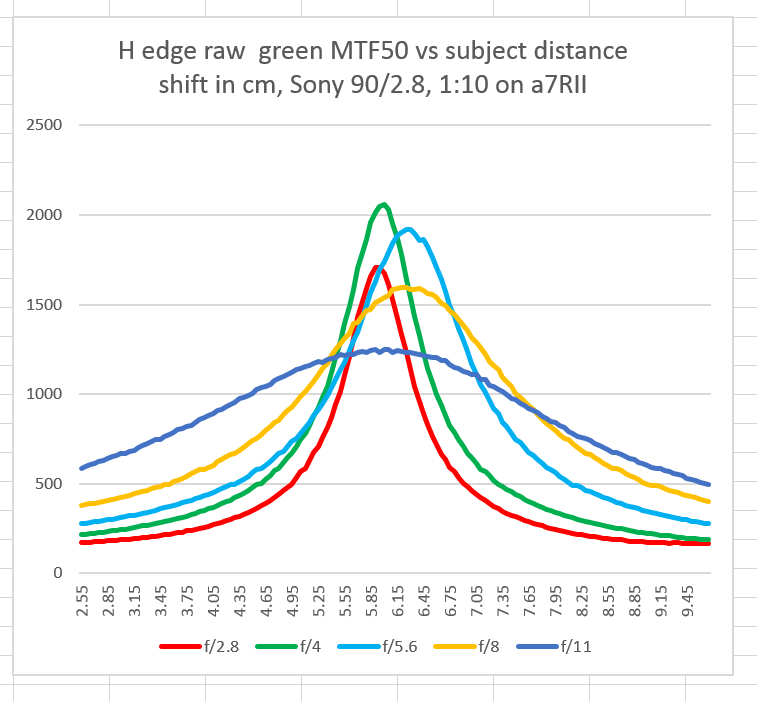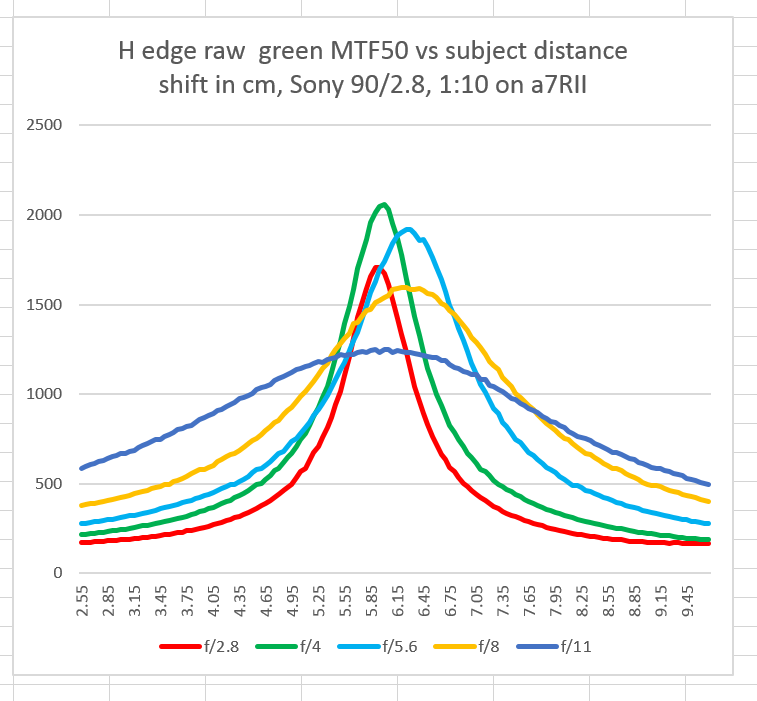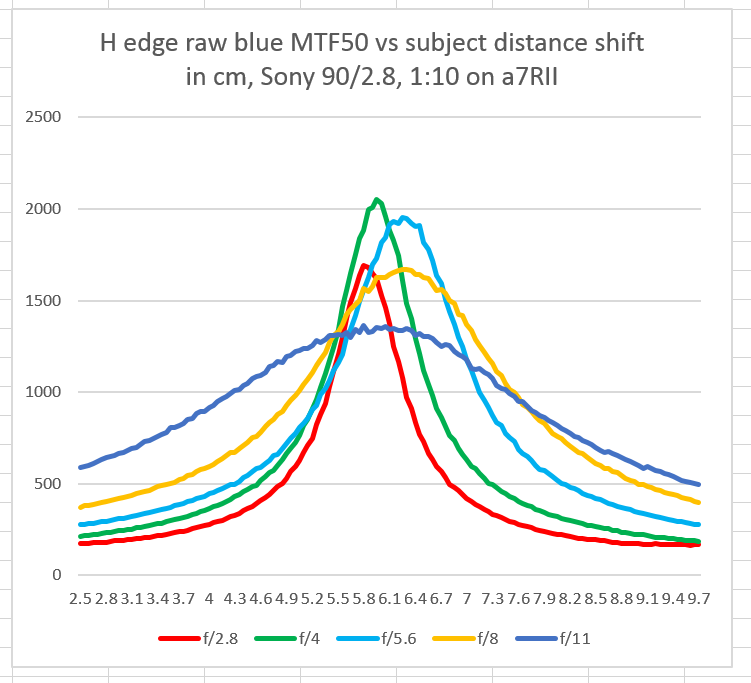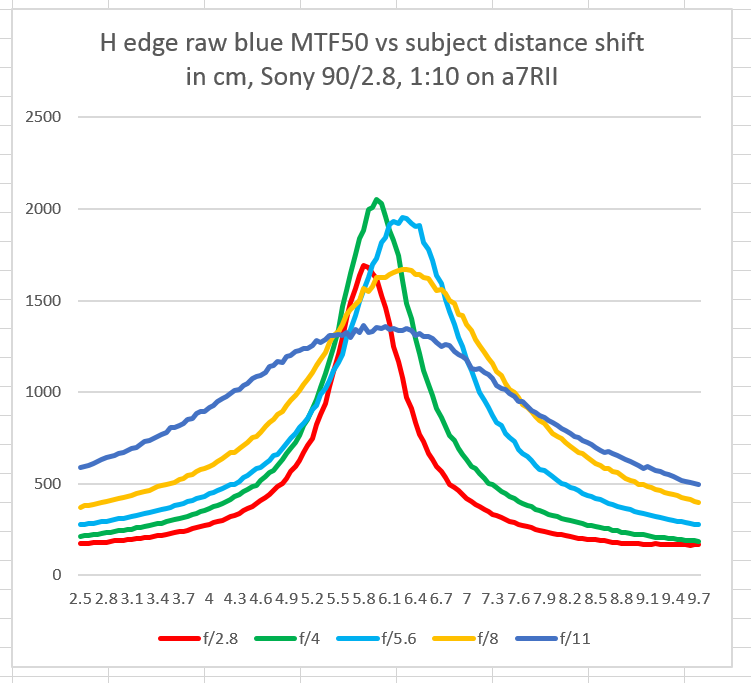 There's more focus shift at 1:10 than there was at 1:2. Not enough to make this a bad lens in any sense of the word, but enough that you'll want to focus at taking aperture for critical work.