This is a continuation of testing of  the following macro lenses :
Sony 90mm f/2.8 FE Macro
Leica 100mm f/2.8 Apo Macro-Elmarit-R
Zeiss 100mm f/2 Makro-Planar ZF
Nikon 105mm f/2.8 Micro-Nikkor G VR
The test starts here:
I will do some sharpness testing at longer distances eventually. But it's really labor intensive. Boring. Monotonous. Soporific.
So I'd like to put it off for a while.
Today I'll show you some examples of how the lenses render a closeup — but not  really macro — scene with a lot of out of focus stuff in the image.
Here's the scene with the Zeiss 100 wide open: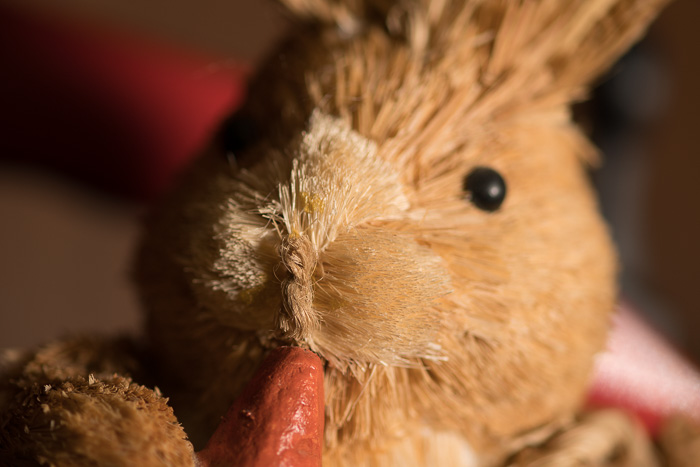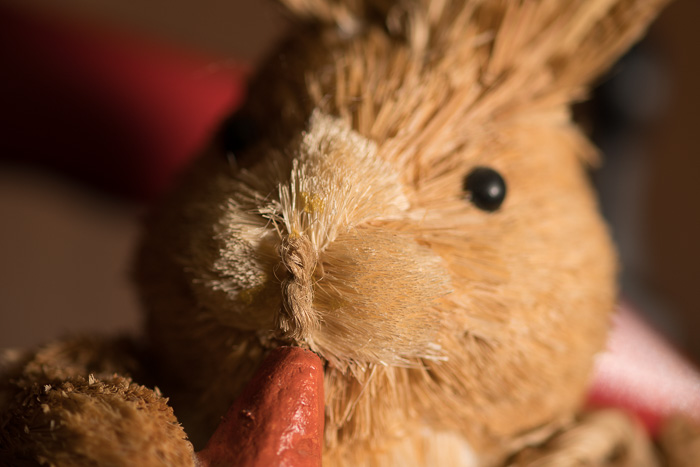 I focused on the nose. All the other pictures are with the camera mounted the same distance from the subject, so the perspective ought to be pretty much the same. The framing is quite different, however, because the lenses have different focal lengths. Not only do they have different focal lengths written on the barrel, two of them, the Sony and the Nikon,  have different focal lengths depending on where they're focused.
They are all color balanced the same way, so any color differences that you see are due to the lenses themselves.
Here are all four at f/2.8: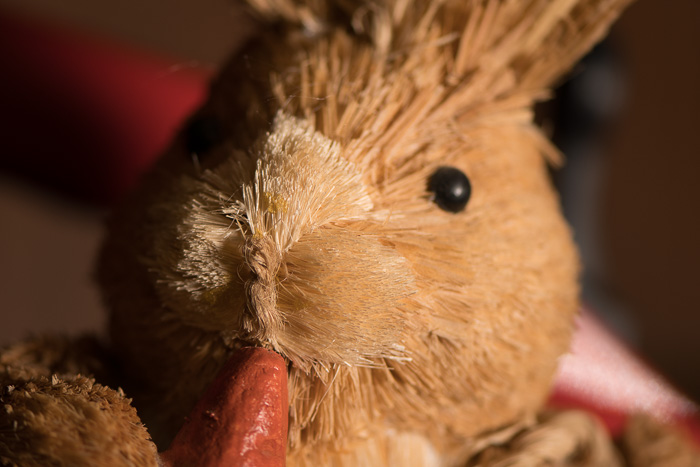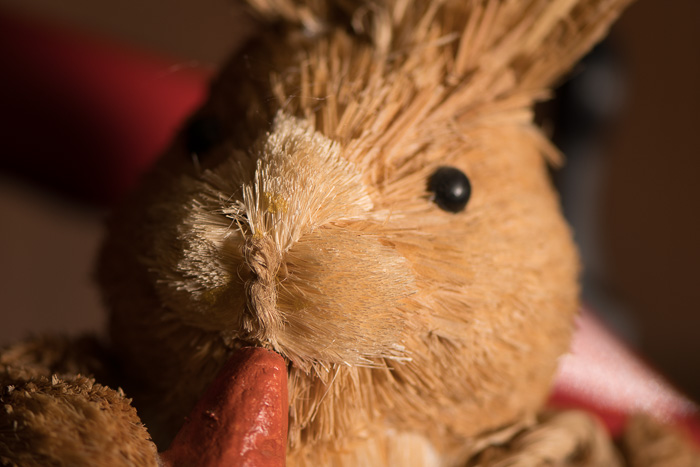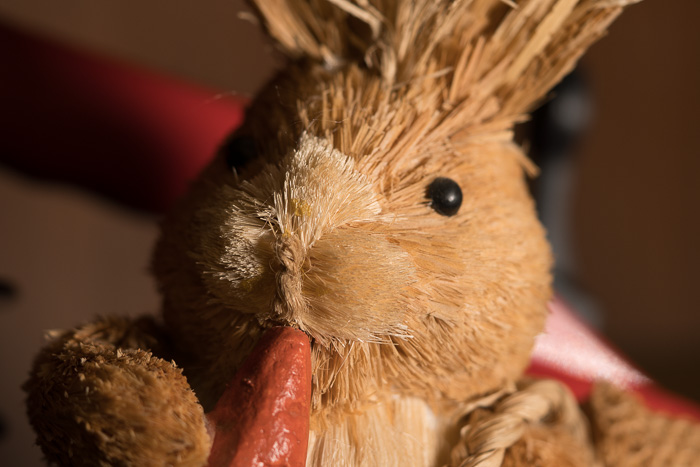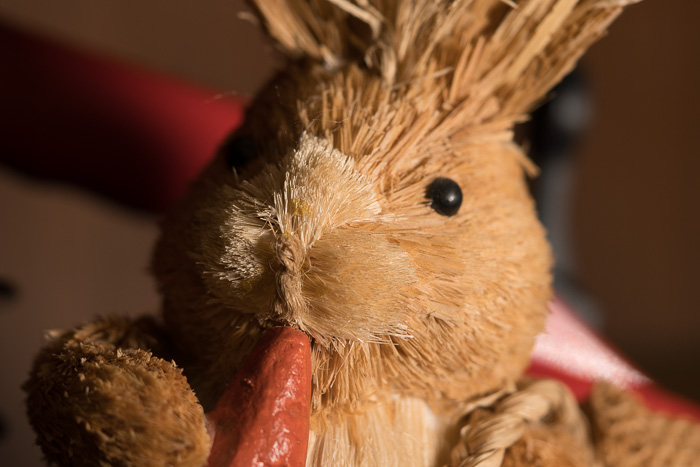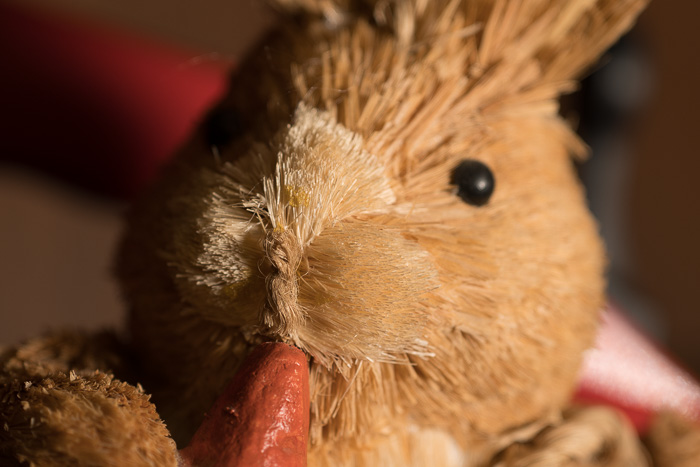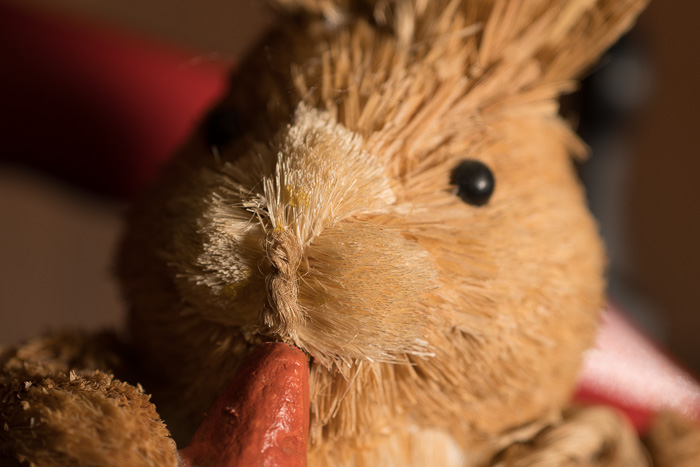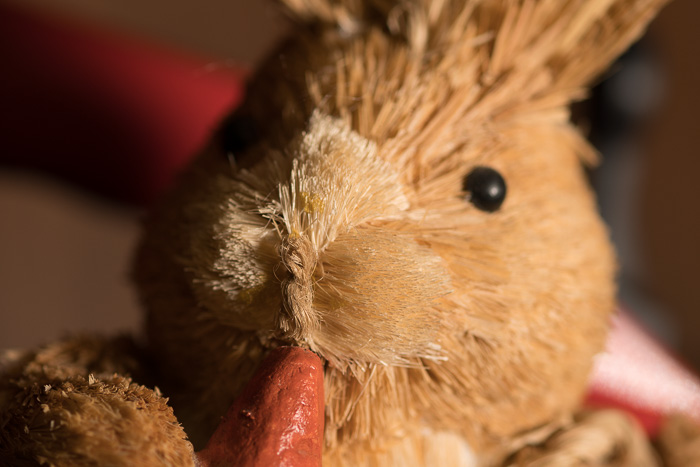 You can see that all but the Sony appear to have about the same focal length at this distance. The Sony is much shorter. At infinity, it is the shortest lens in the test, but the difference is more than the 10% from the Leica and the Zeiss that would come from that. The Nikon has gotten about 5% shorter than its infinity focal length. The Sony has gotten shorter than that.
At f/4: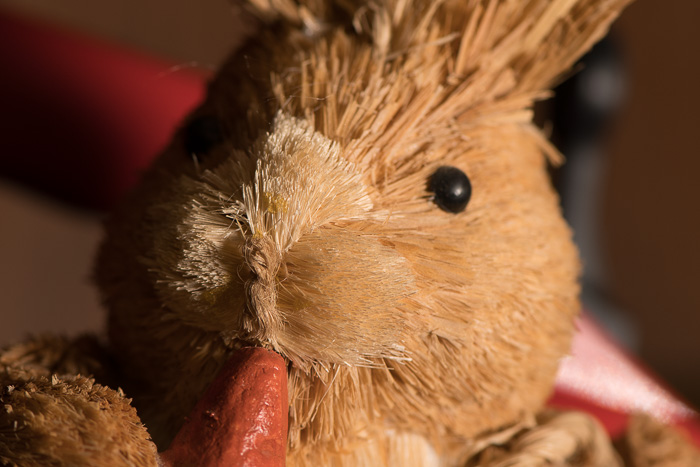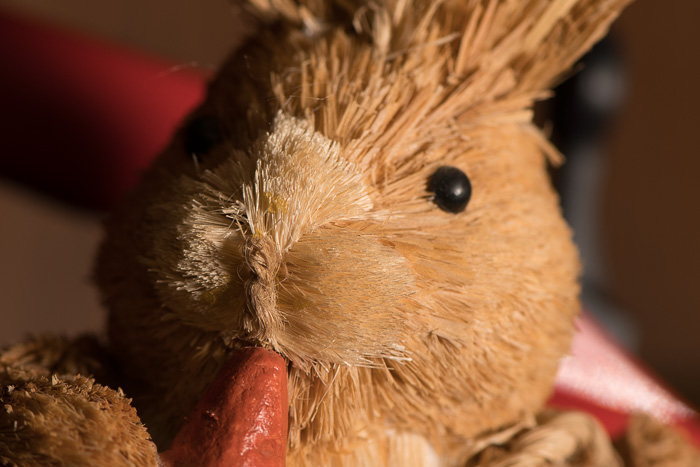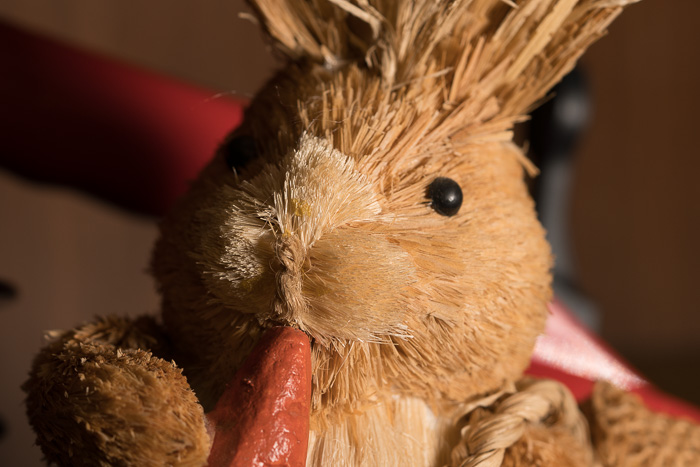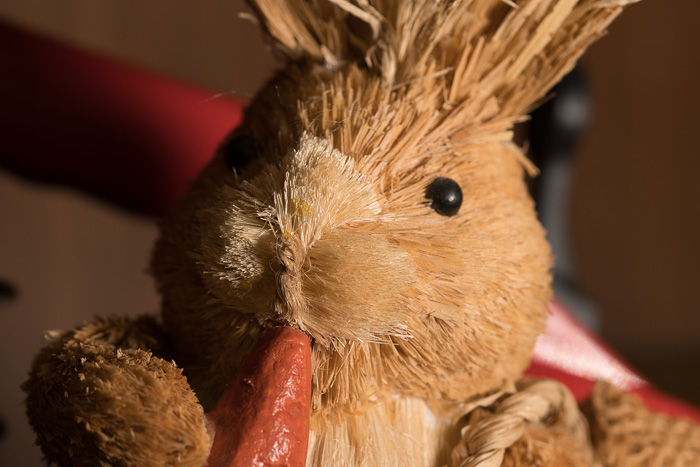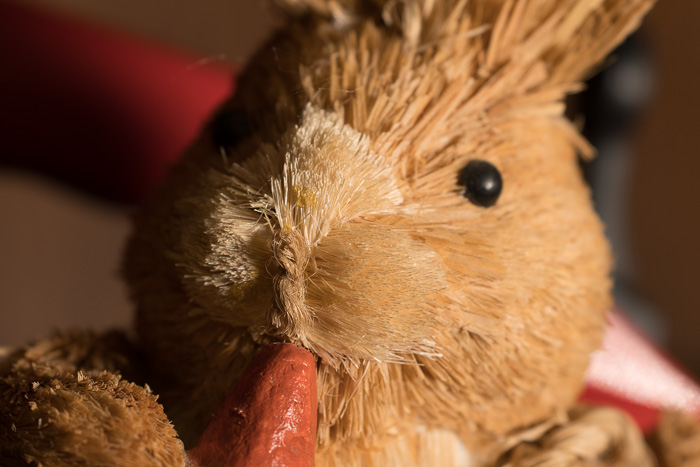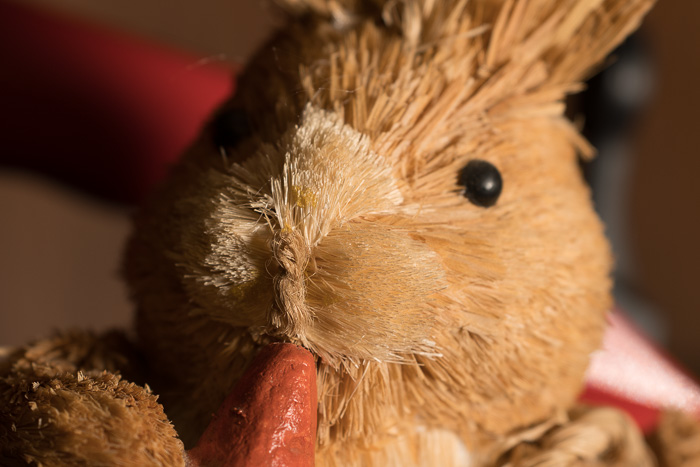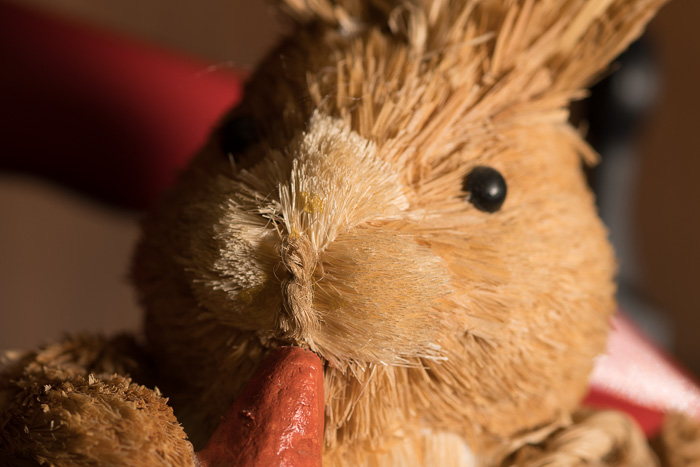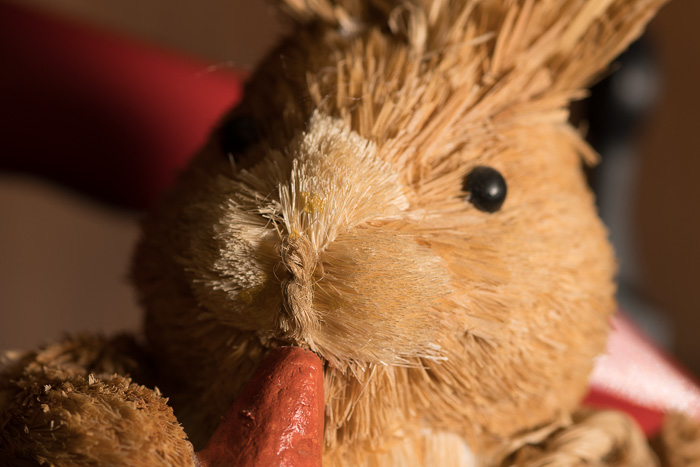 At f/5.6: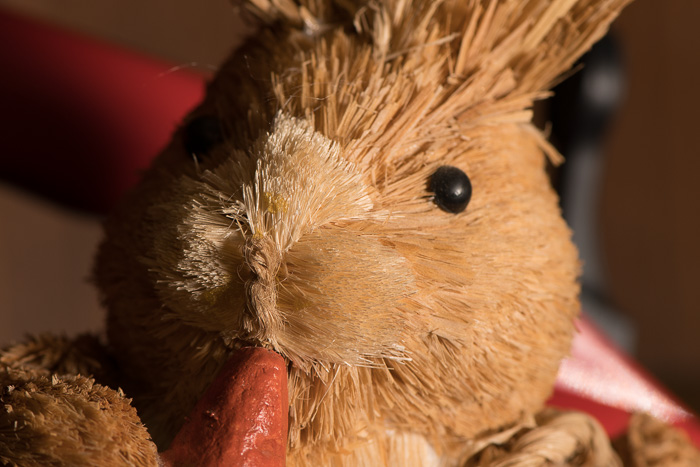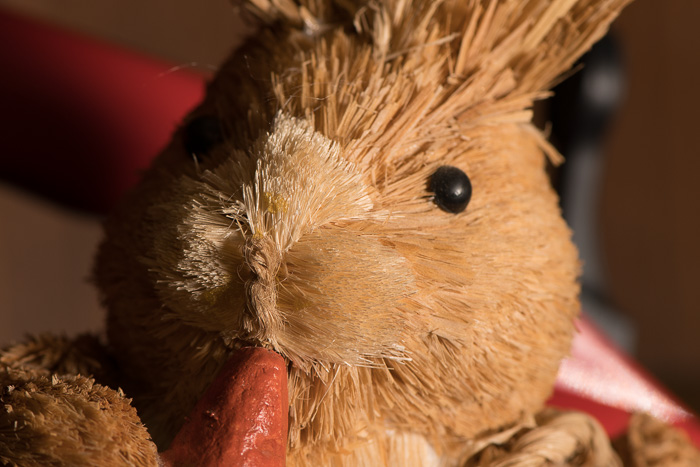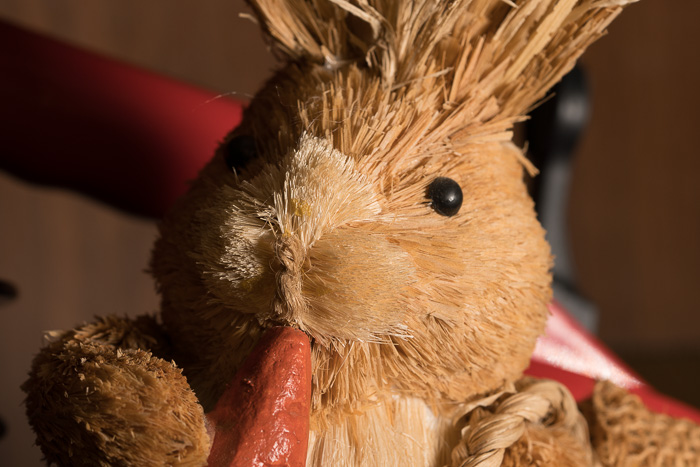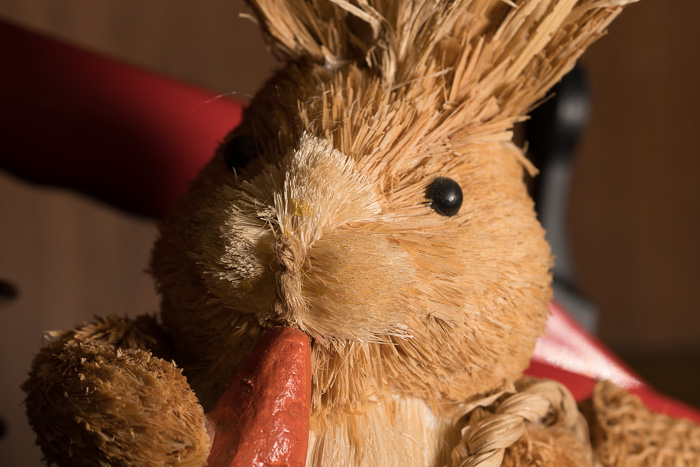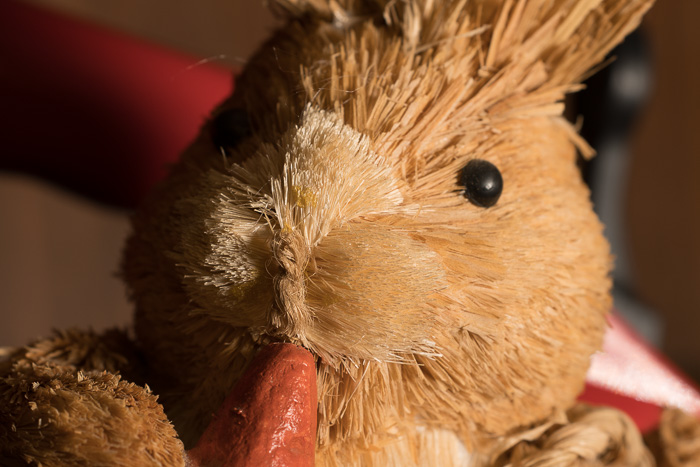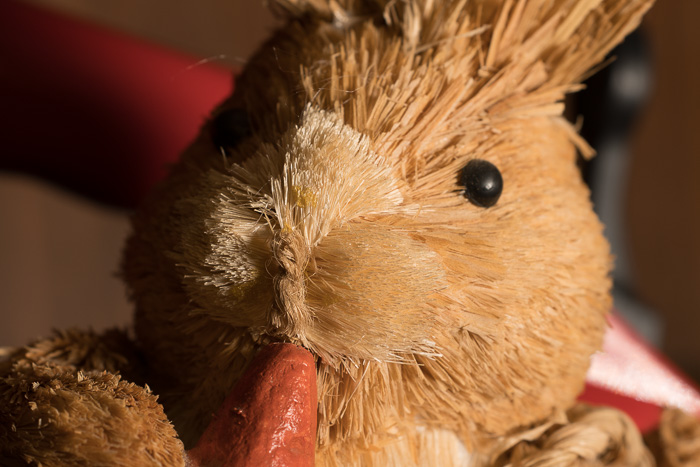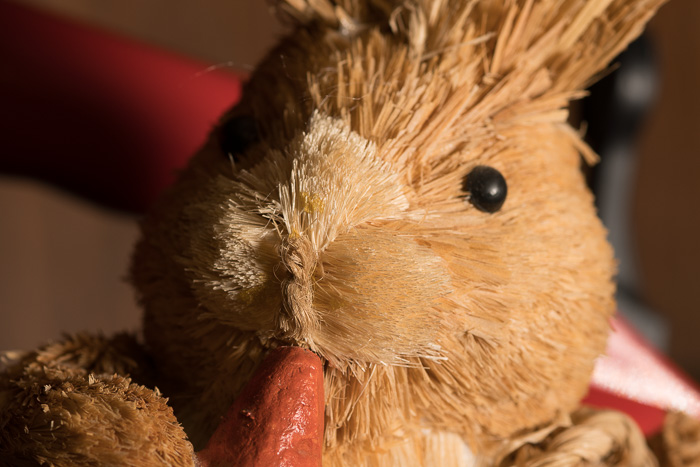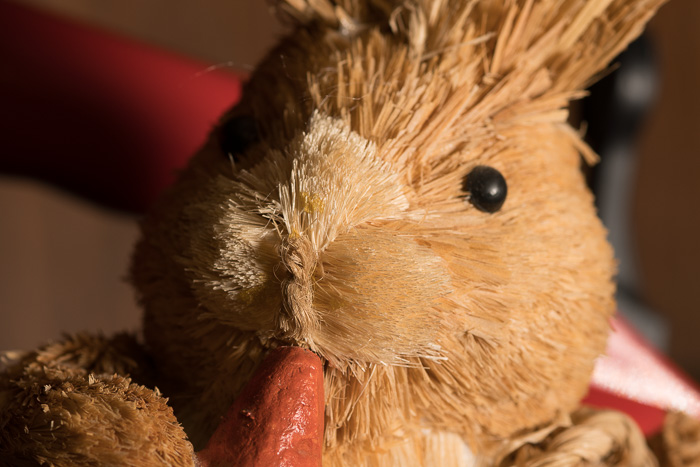 At f/8: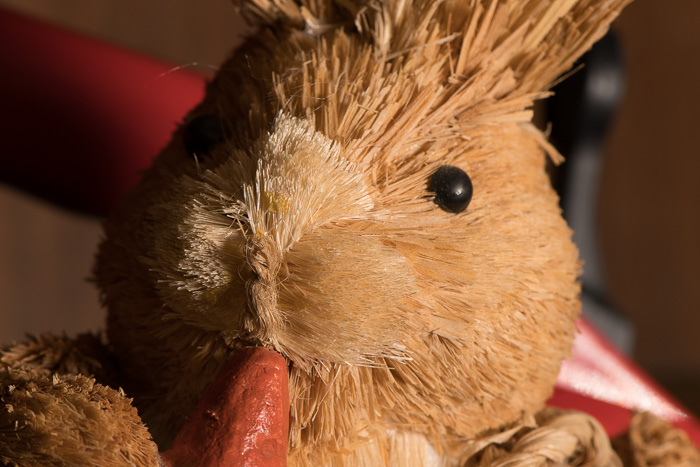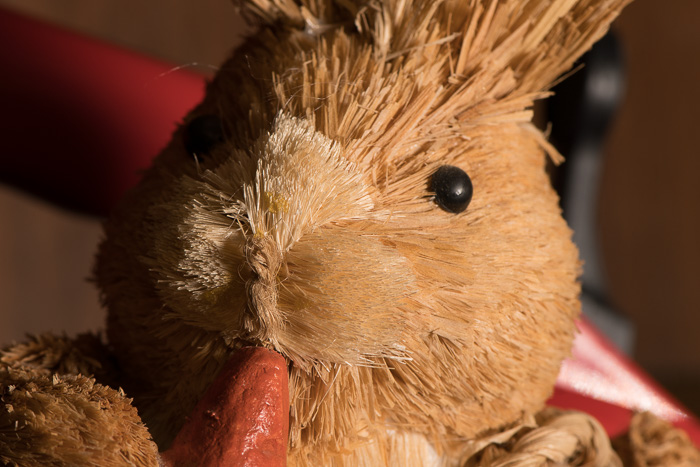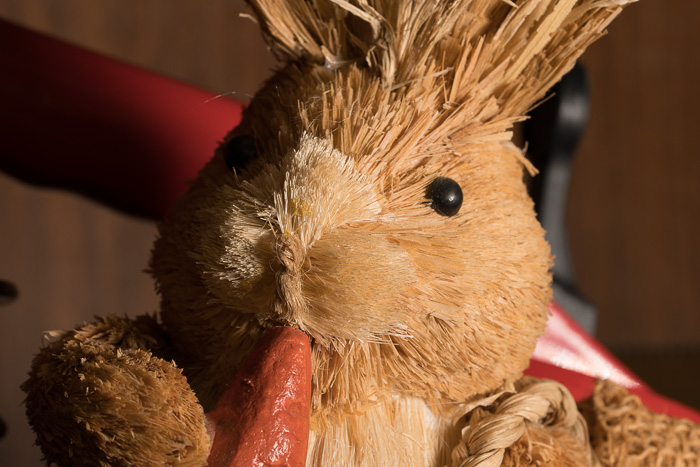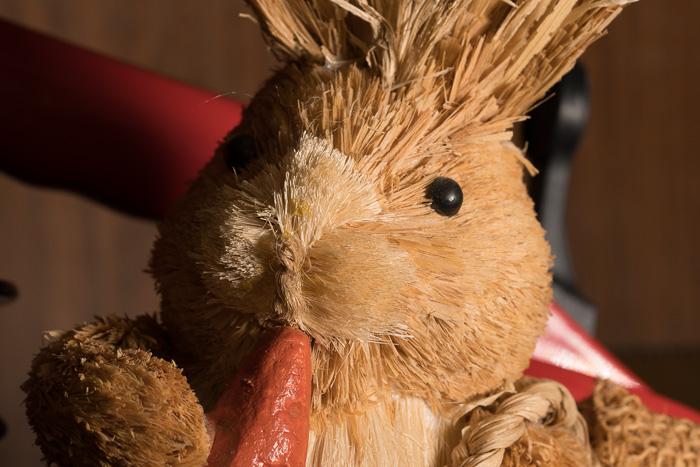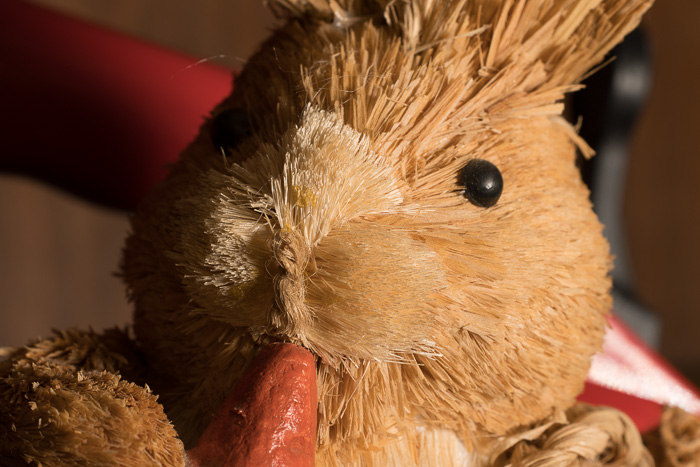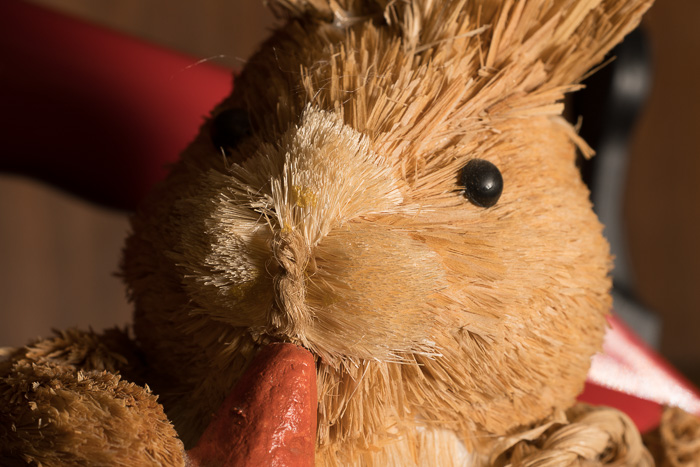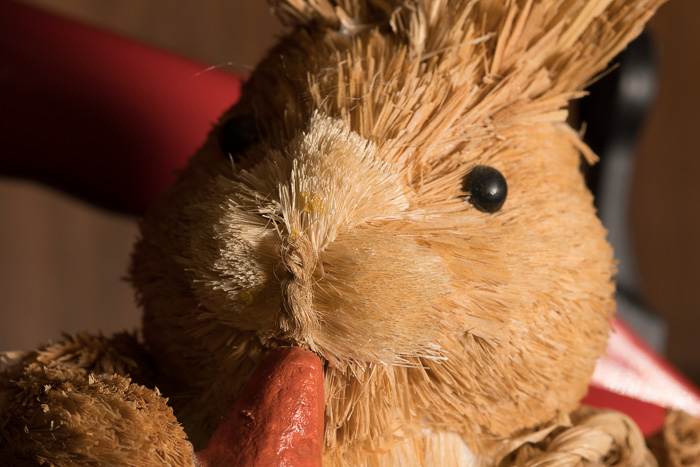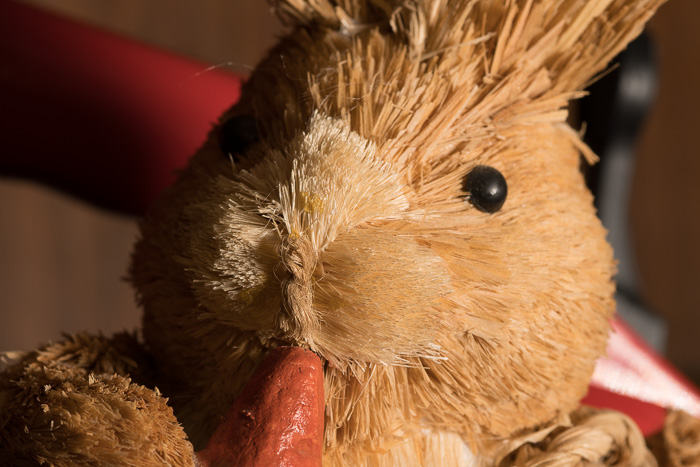 At f/11: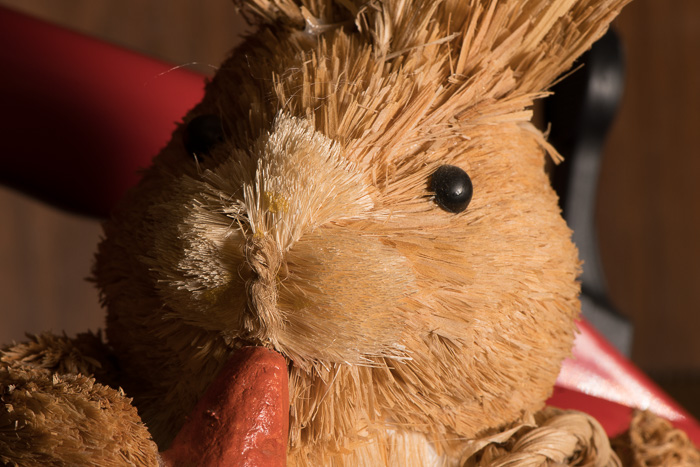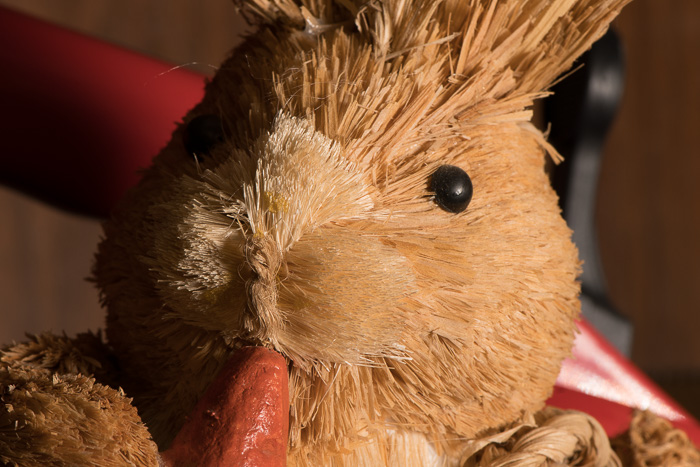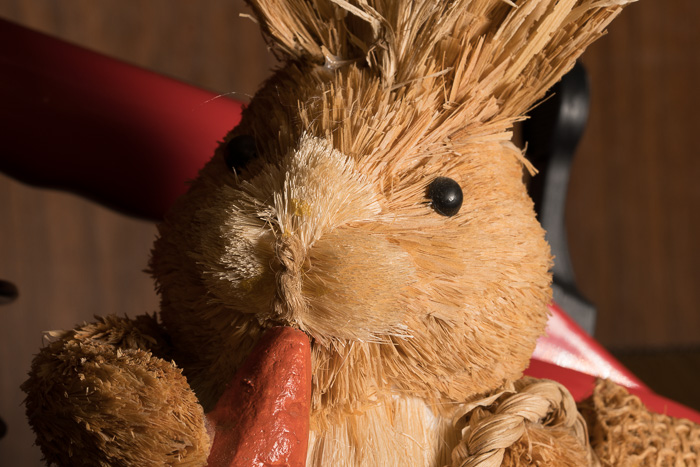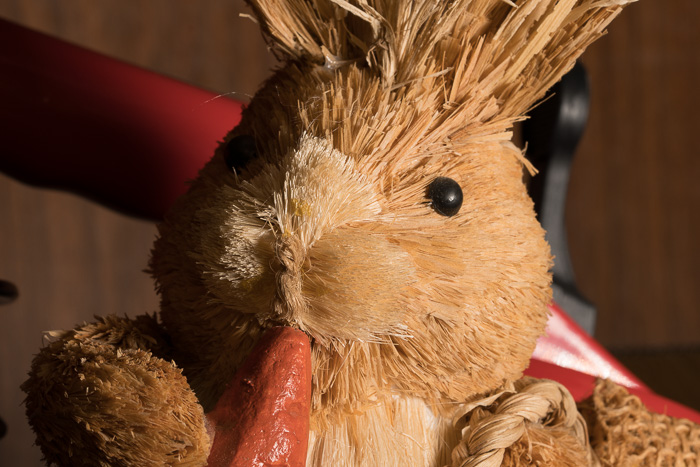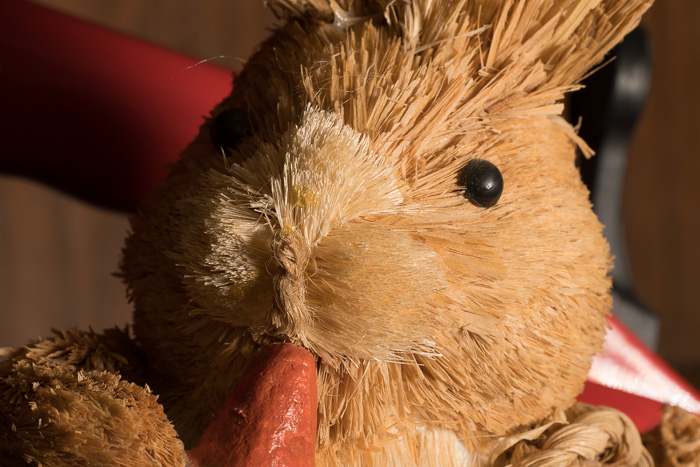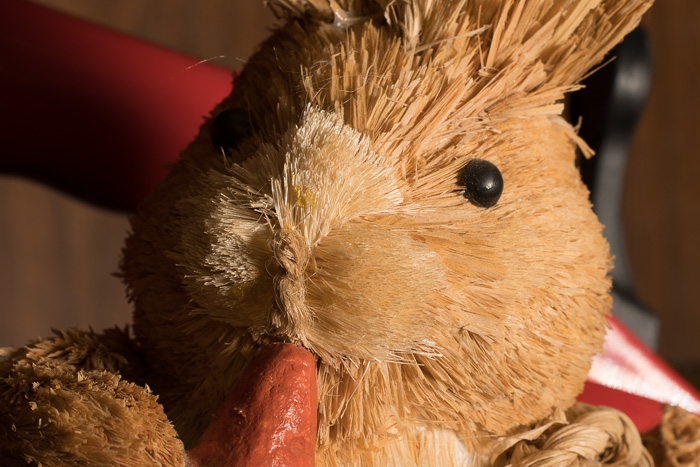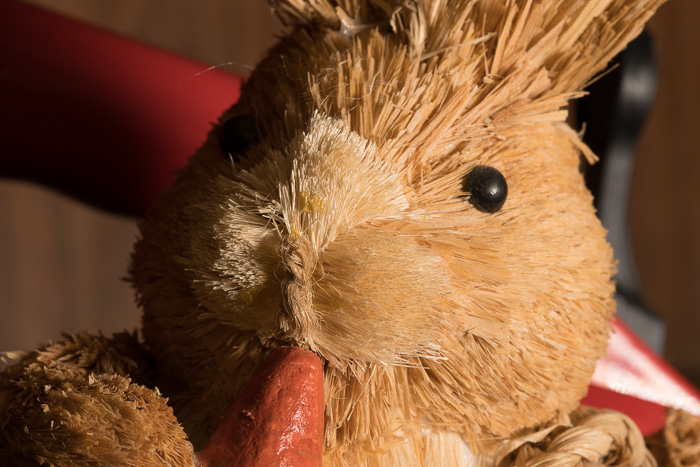 I think I'll let you draw your own conclusions about the rendering.