This is the 38th in a series of posts on the Fujifilm GFX-50S. The series starts here.
In an earlier post today, I determined that focusing the Fuji 63 mm f/2.8 manually wide open was a good choice. The focus shift in that lens is not enough to negate the more accurate focusing that can be obtained with the lens wide open.
Will that strategy work with the 120 mm f/4 macro?
Not so much.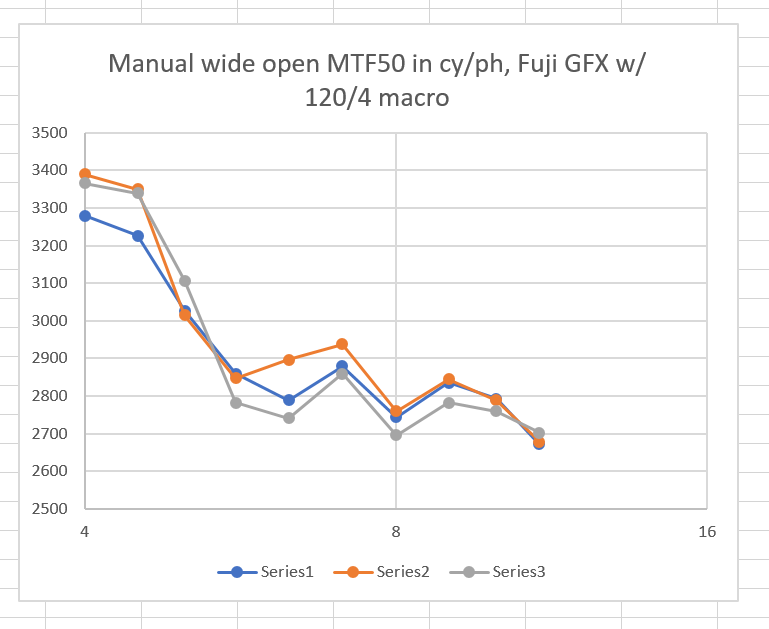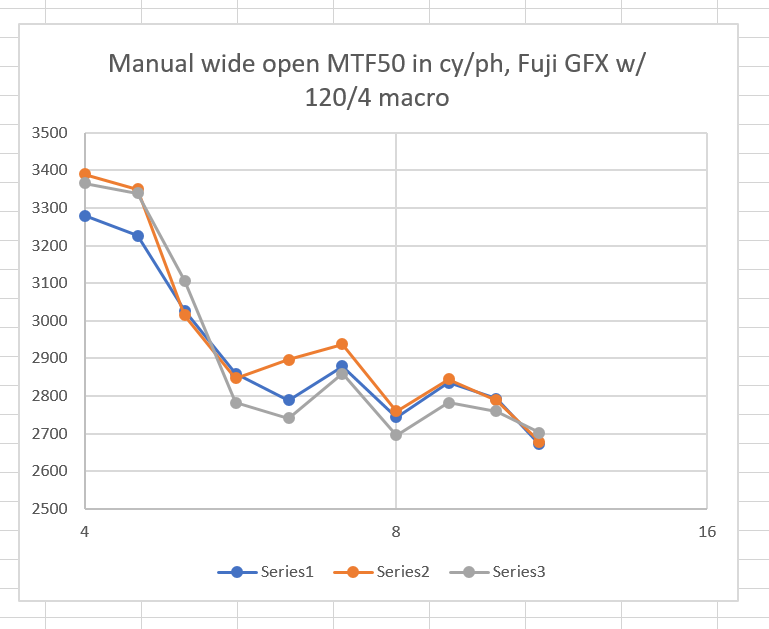 Here are three series obtained by focusing the lens wide open and progressively stopping in down in third-stop increments. No setting is as sharp as wide open, even though we know that htis lens can turn in excellent performance at f/5.6 and f/8.
Yuk.
At least there is no sign of the inability to consistently hold focus position that plagued the 63 mm lens.