When you focus using the LCD screen or an attached monitor, with or without the peaking enabled, you are focusing on luminance. And that's appropriate, since human contrast sensitivity functions allow us to see fine image detail by seeing changes in luminance.
But I've been reporting on the peaks in raw color planes. How does that relate to luminance peaks? Jack Hogan took some of my test images, examined them, and came up with a set of raw plane weightings to get luminance or CIE 1931 Y.
That's nice. But does it help us take the three raw MTF50 curves and predict the point of best focus? Let's try a crude experiment.  Applying Jack's weighting vector – [0.93 1.0 0.1142] – to the MTF50 curves gives us the black curve in the following plot: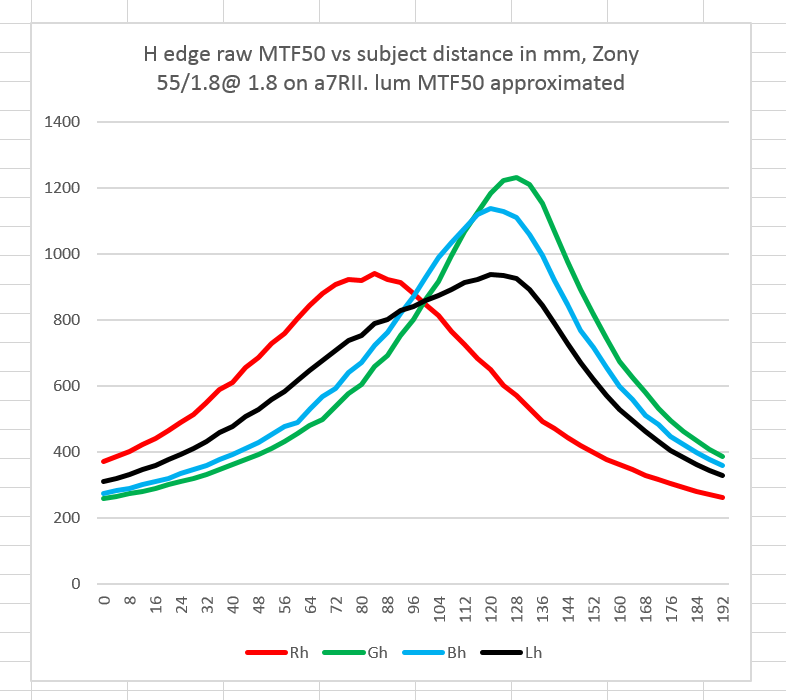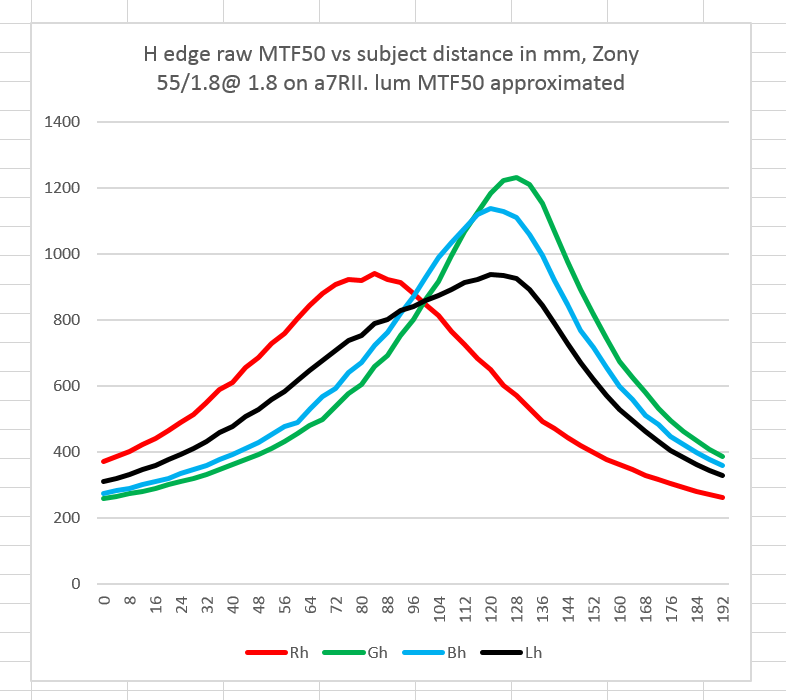 Doesn't look very credible, does it?
If we use DCRAW with the AHD option selected to demosaic the same set of files, and also let DCRAW do the white balancing with the -a option, then have Imatest compute the MTF50s, we get this: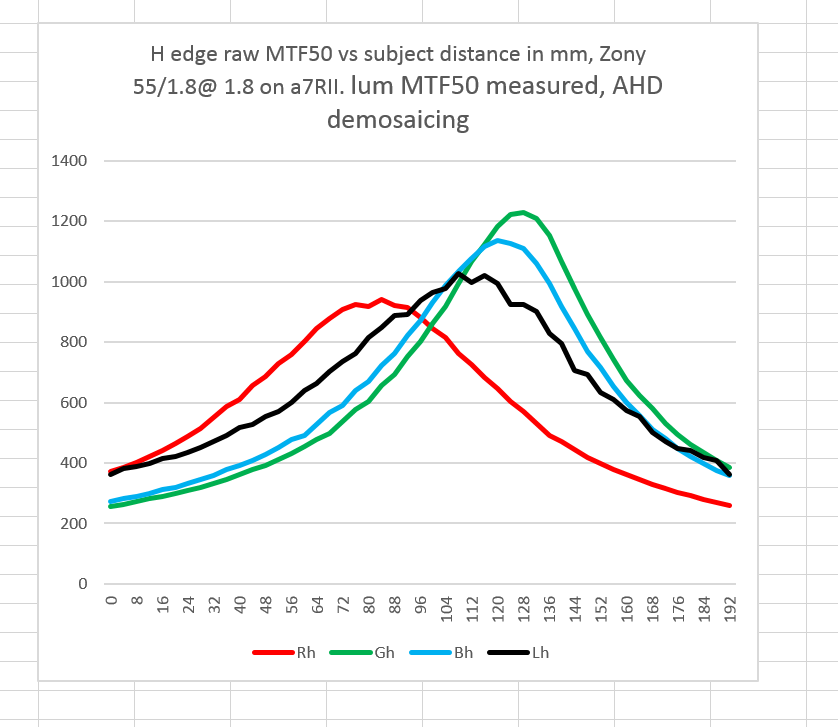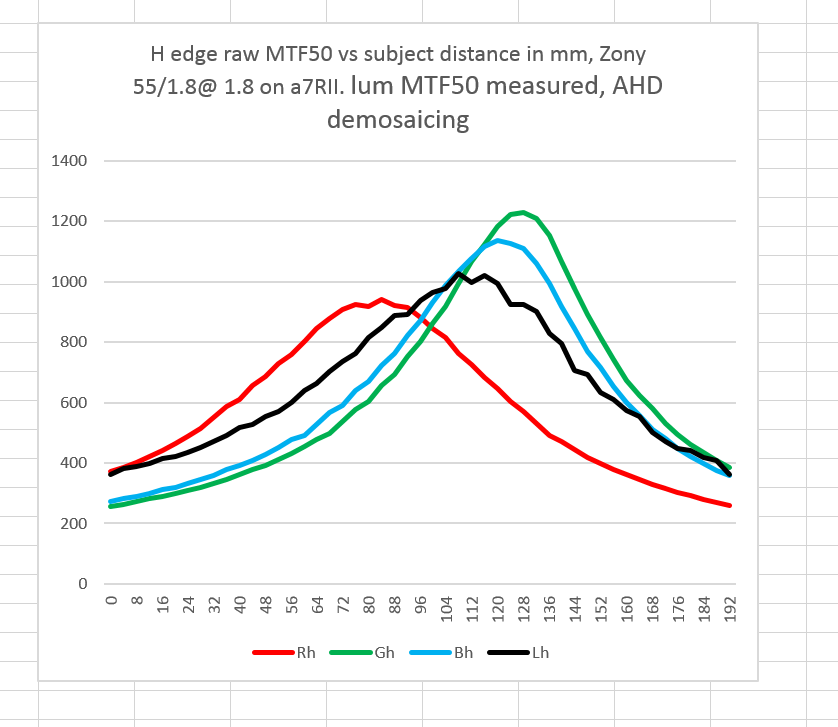 Back to the drawing board…
We can salvage some things from this experiment.
It does look as though Jack's weighting vector is about right. It looks like, as you would expect, the blue raw plane has little to do with the point of best focus, and that the point of best focus lies about halfway between the red plane peak and the green plane peak, but biased a little towards the green plane peak.
That's with the target illuminated with a 5000K light source. A lower numeric color temperature would make the red plane relatively more important.