This is a continuation of the development of a simple, relatively foolproof, astigmatism, field curvature, and field tilt test for lens screening. The first post is here.
Bart van der Wolf recommended that I use a sinusoidal Siemens Star rather than the binary one. I wrote some Matlab code and made this: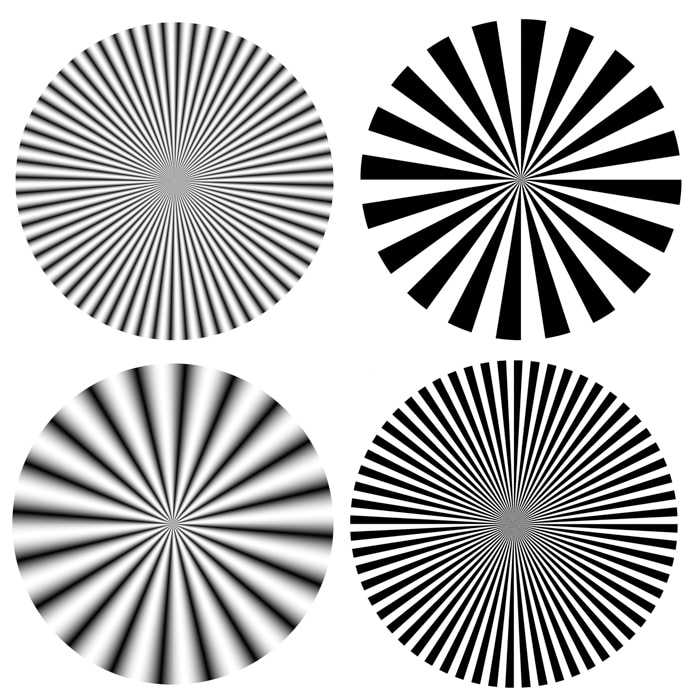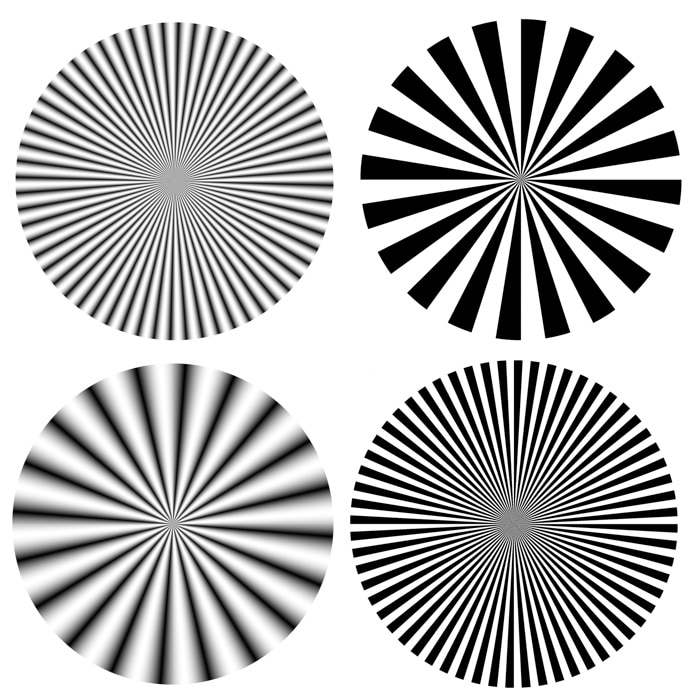 There is a fine and a coarse version of each type of star.
I set up with the Leica 180 mm f/3.4 Apo-Telyt on the Sony a9 at 57 meters from the target: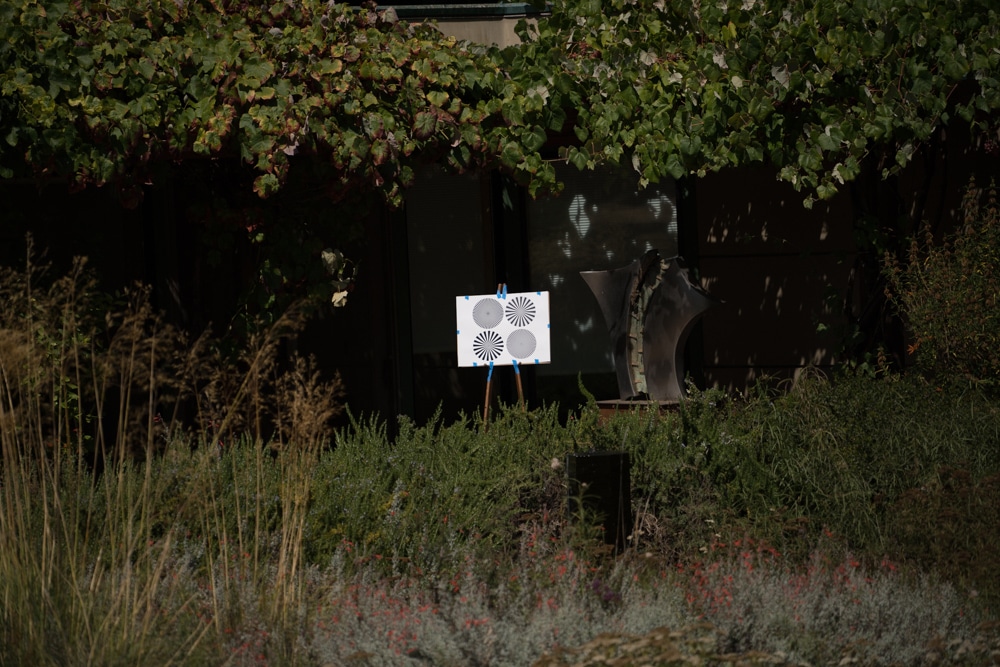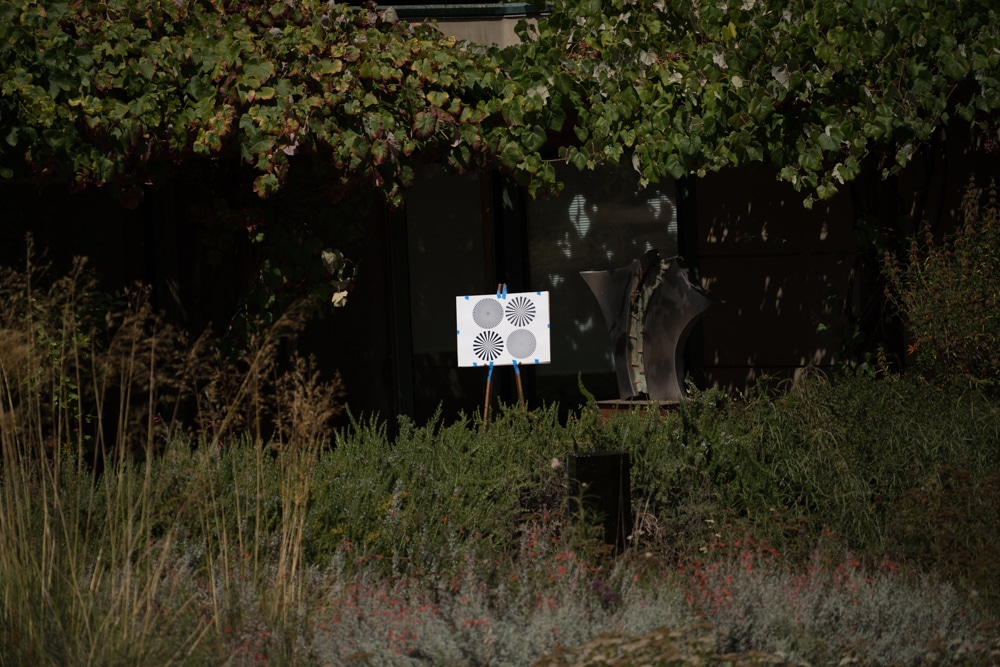 Here is the center: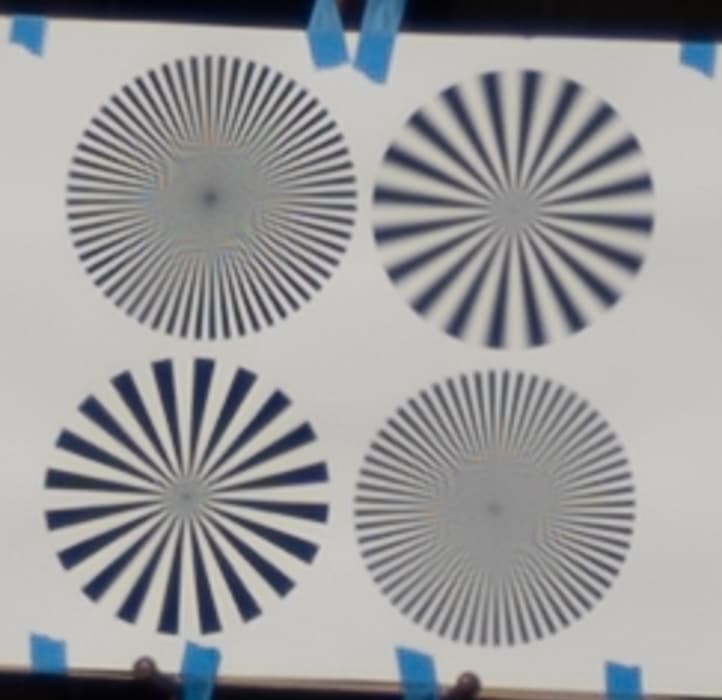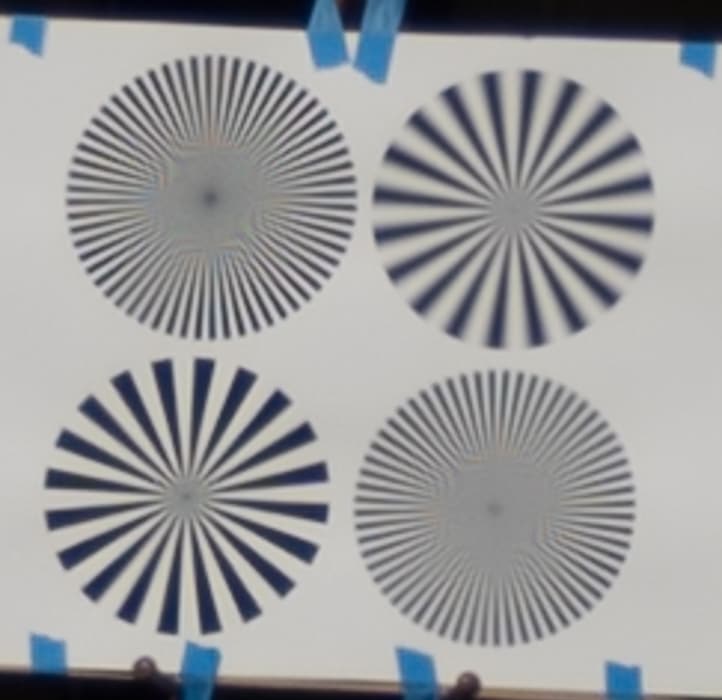 I see the target is upside down. You can see aliasing on both the fine stars. There is more on the binary one. The two coarse stars are useless at this distance.
Now we'll go around the outside of the image clockwise, starting at the upper left corner.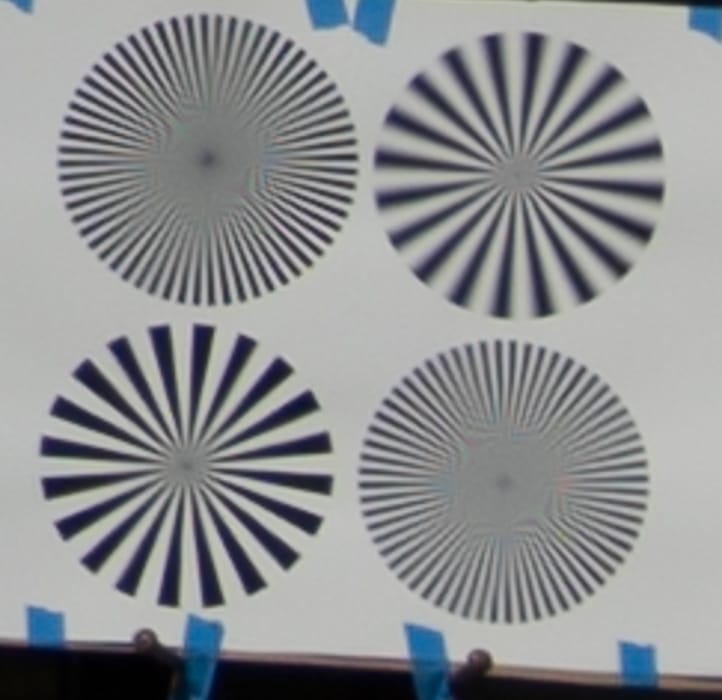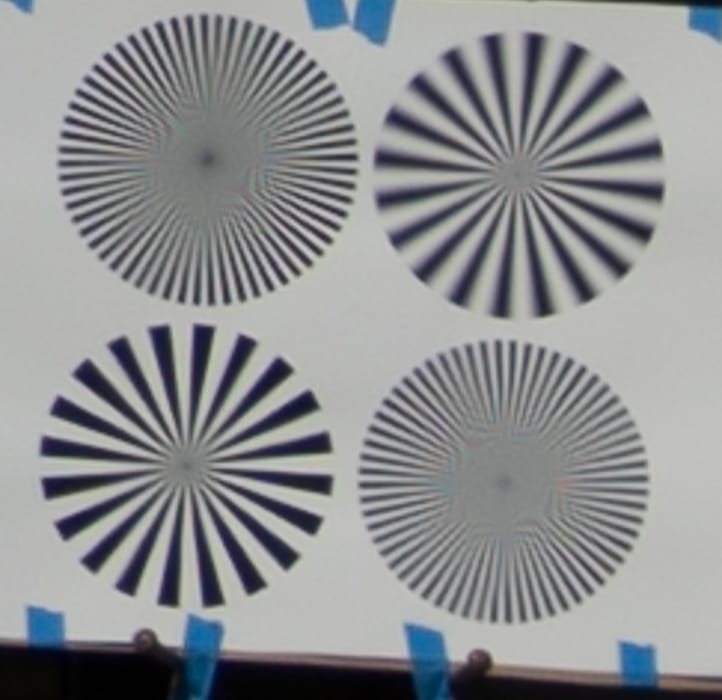 This is the sharpest image here, by a hair. I don't think that is because the lens is sharpest off-axis. I think that a combination of slight misfocusing and field tilt makes it look that way. But I'm still learning about this test. There is a little bit of asymmetric behavior in the aliased region at ten o'clock.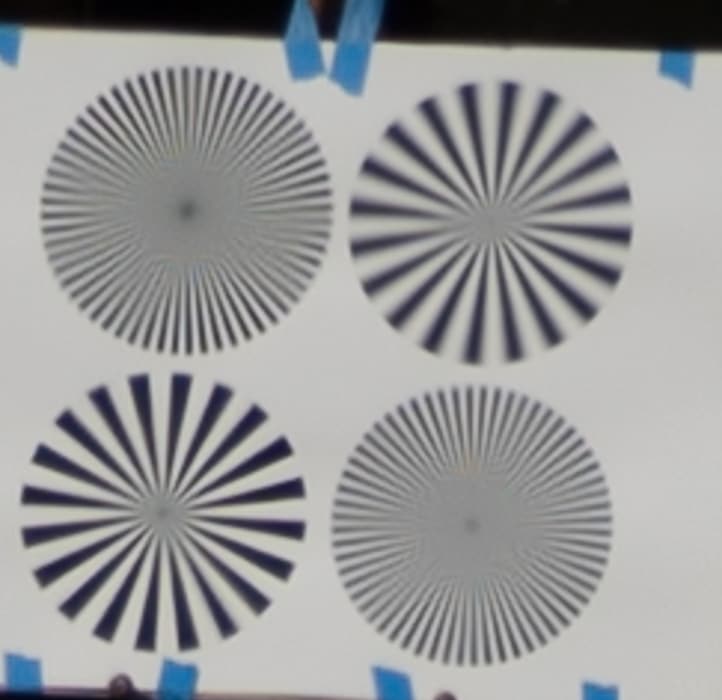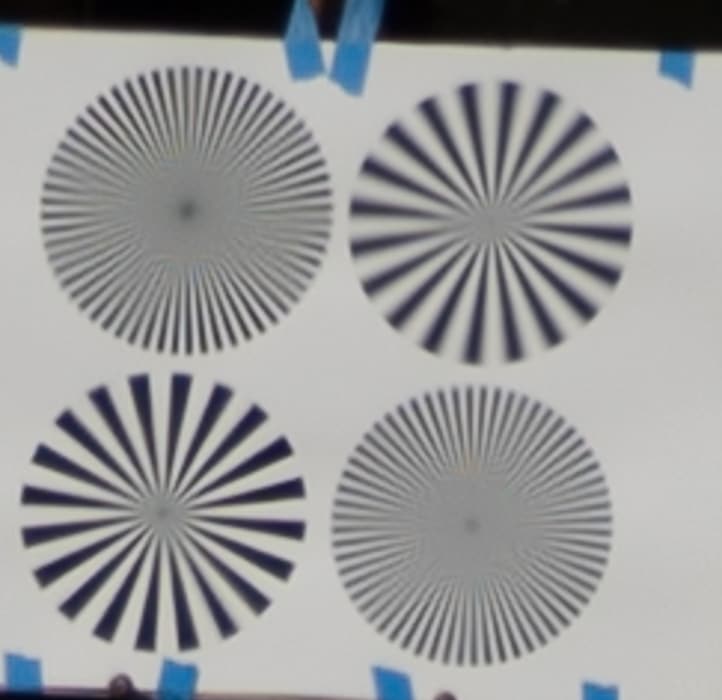 Not quite as sharp as either upper corner.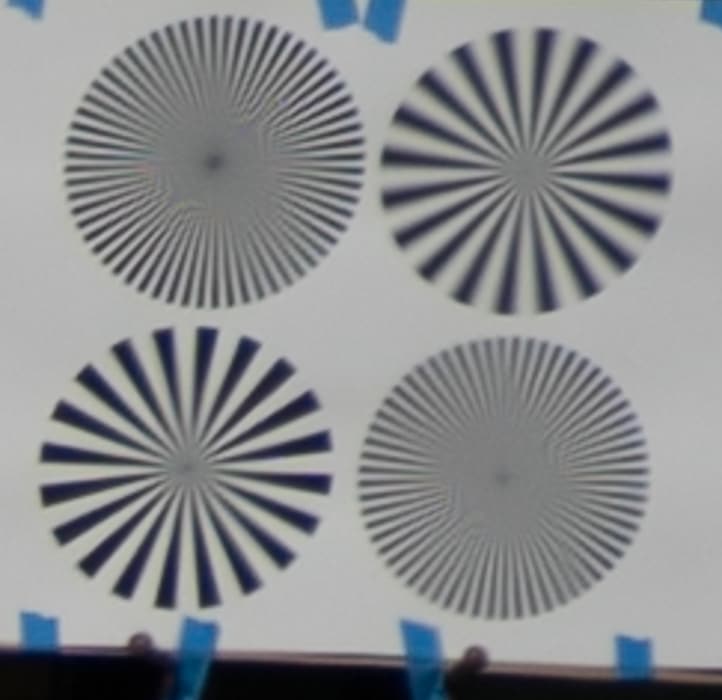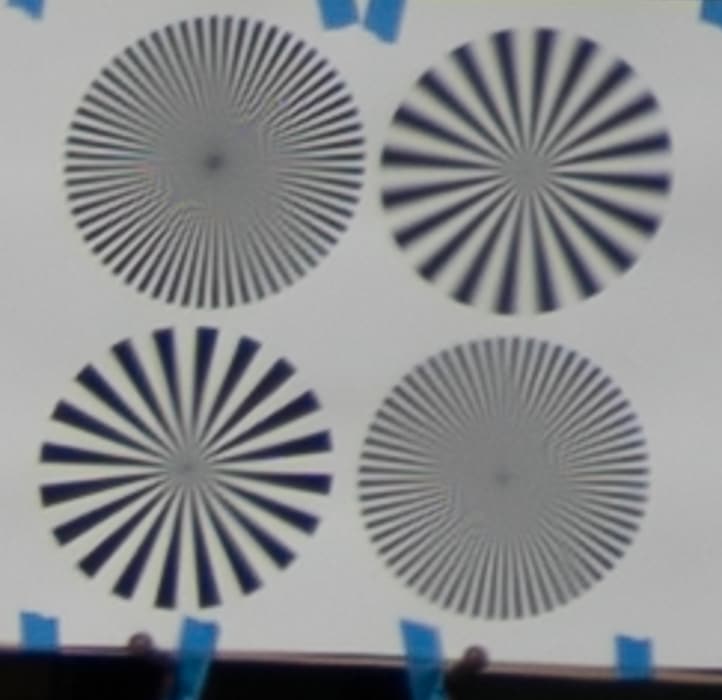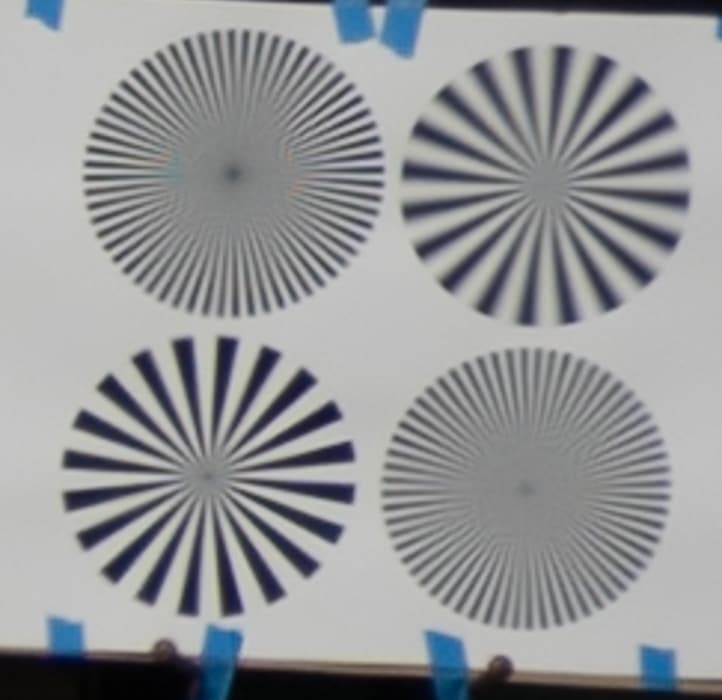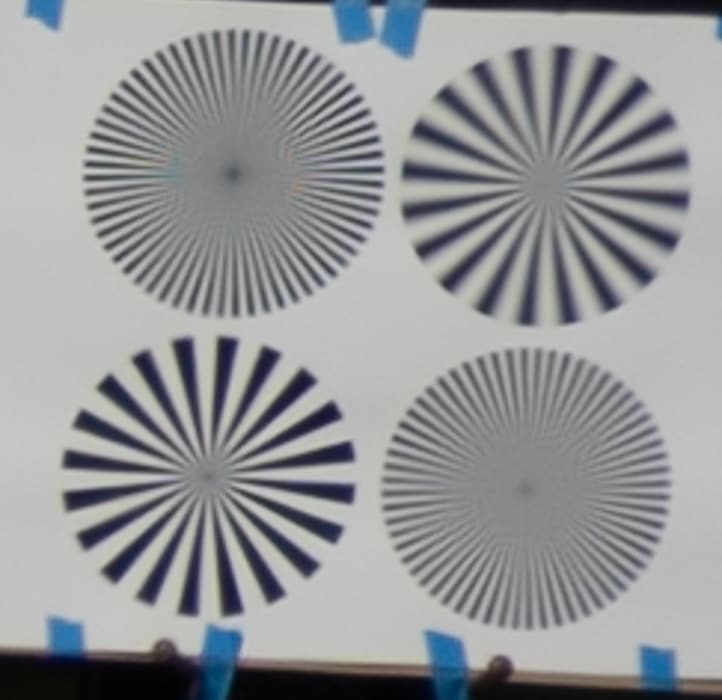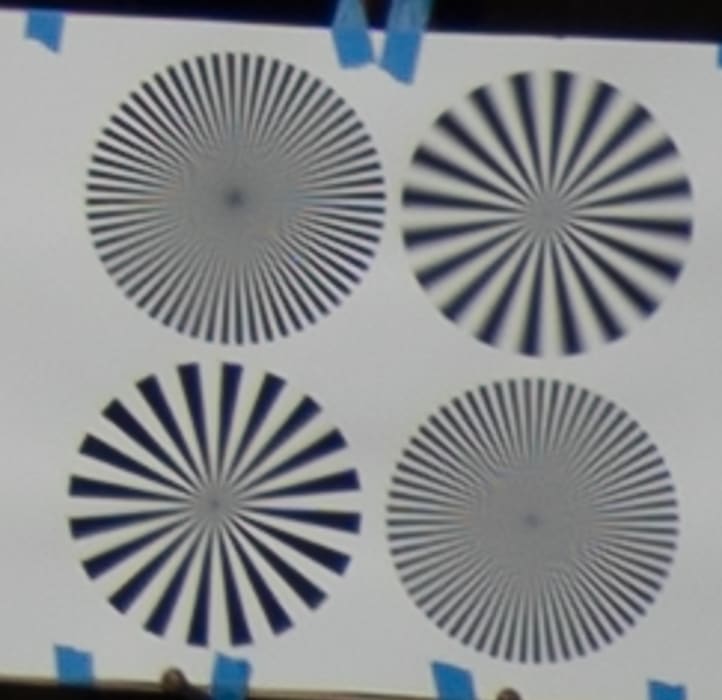 Quite harp here, too.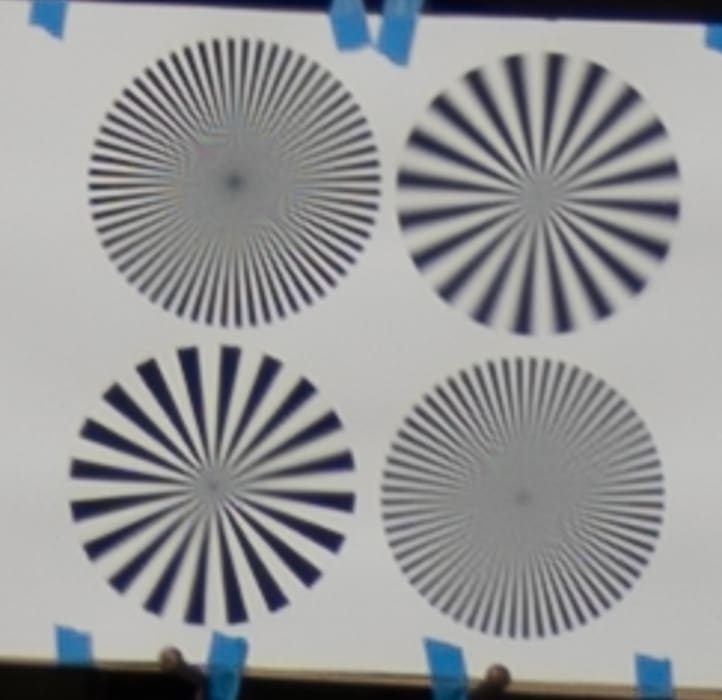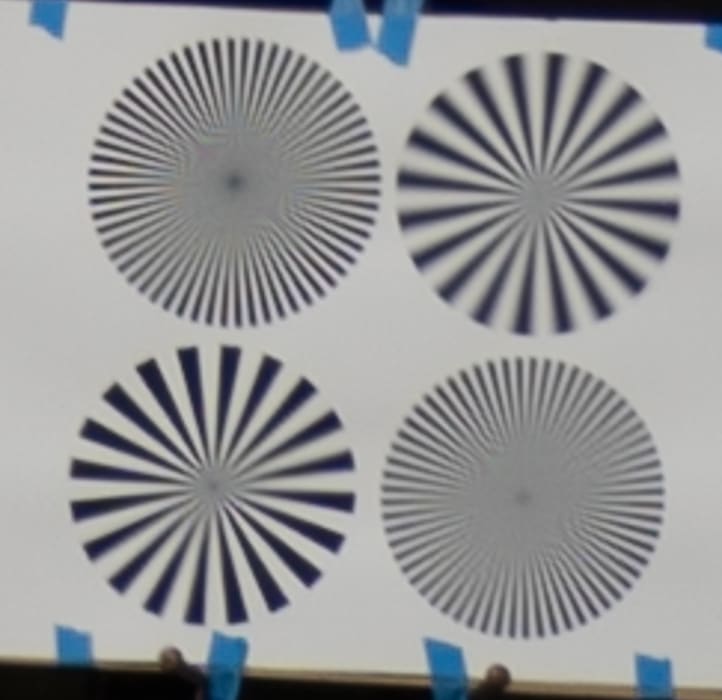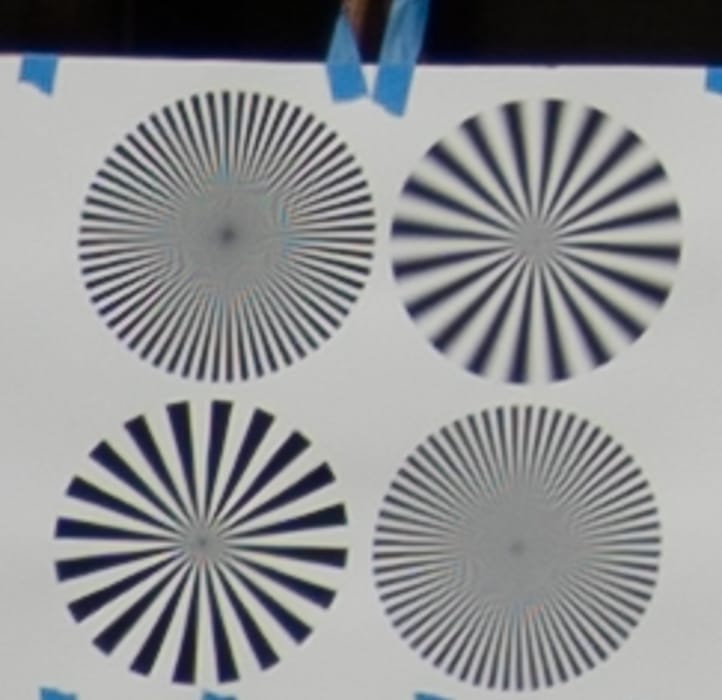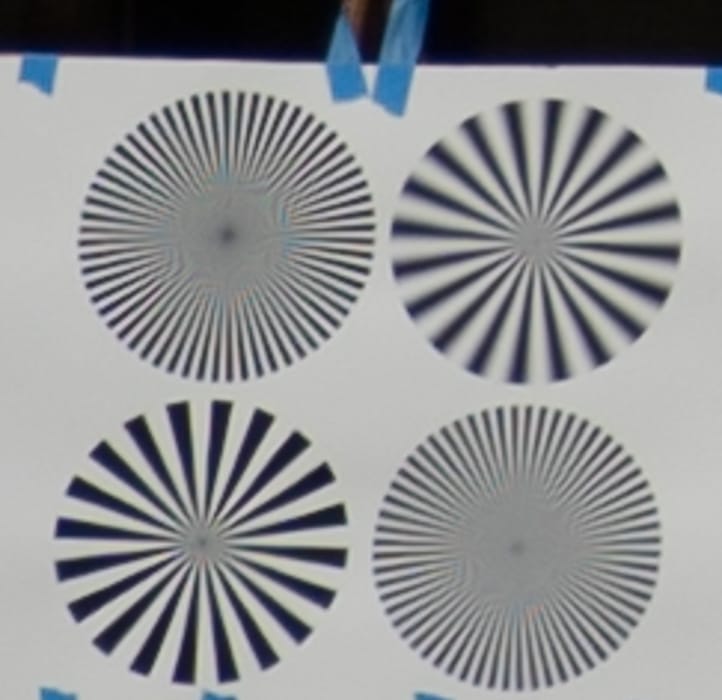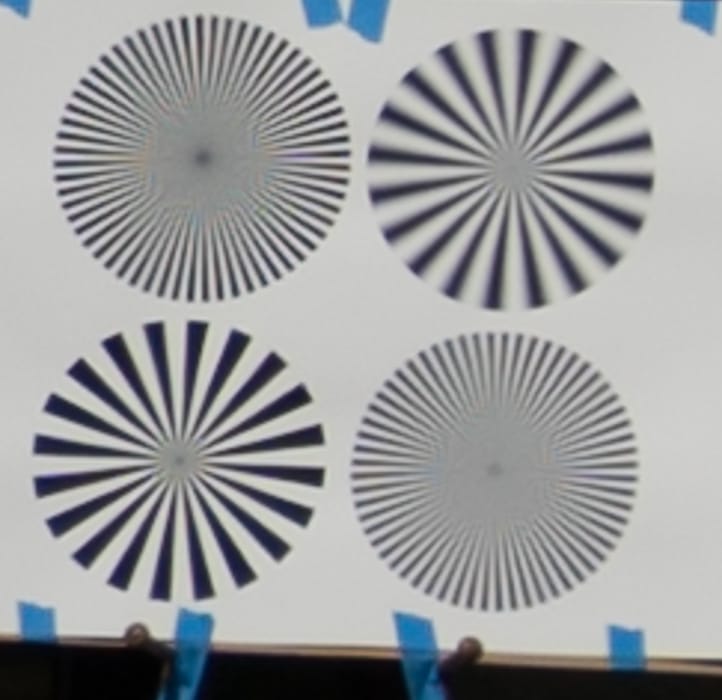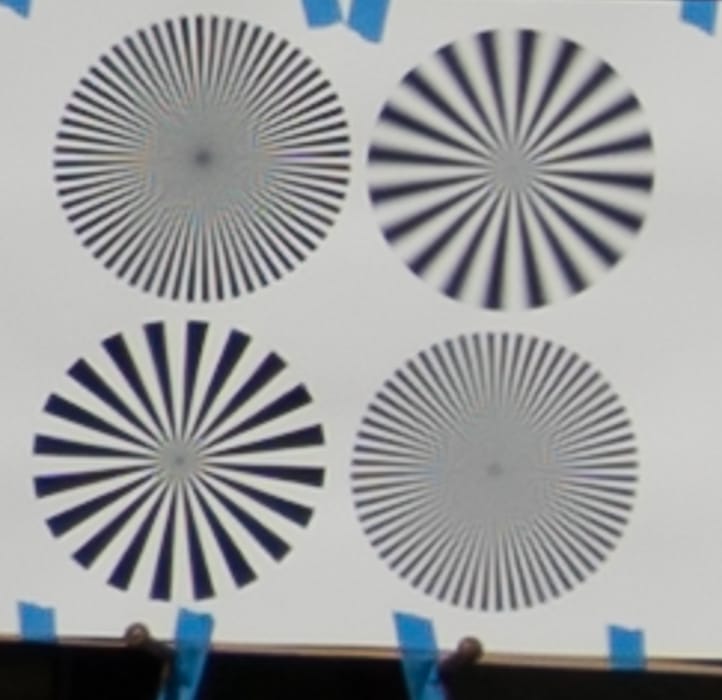 This lens has very little field tilt. The field is commendably flat. I see no astigmatism.
I'm going to redo the target for the next test. At present, I see no advantage to the sinusoidal Siemens Star for this test, but it may be different with a sensor with no AA filter.