There is an opinion that the hot spots that you sometimes see when lenses not intended for use in the infrared are used there is the result of lens flare. In other words, the light that causes the hot spot is not light from parts of the scene close to the center of the image, but rather light from disparate parts of the scene are concentrated in the center of the image.
When I tested the Zeiss 35mm f/2 Distagon ZF.2 a couple of days ago, it looked like it had some hot spotting at f/11 and narrower f-stops. I wanted to look more closely at that, and also to test whether the hotspots seemed to have the characteristics of concentrated flare.
I cut up a mostly-dark photograph and taped it to a window. Then i made an aperture series.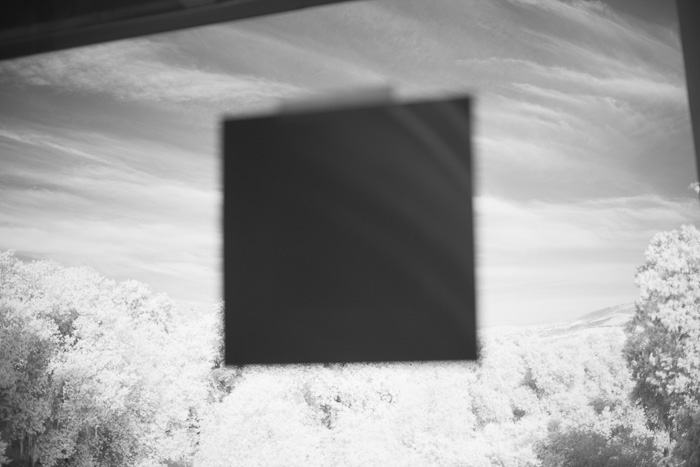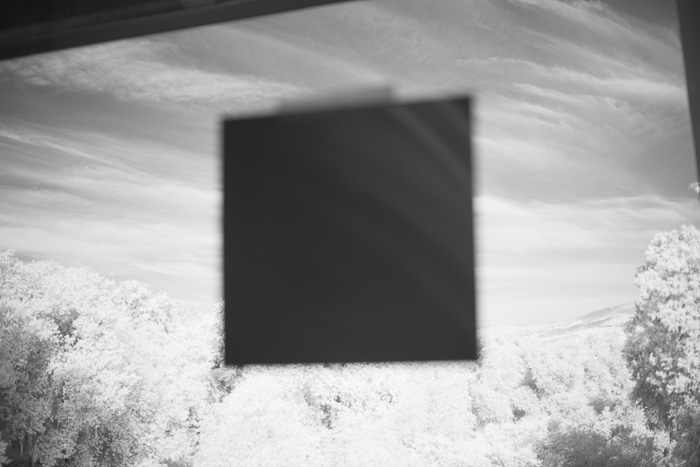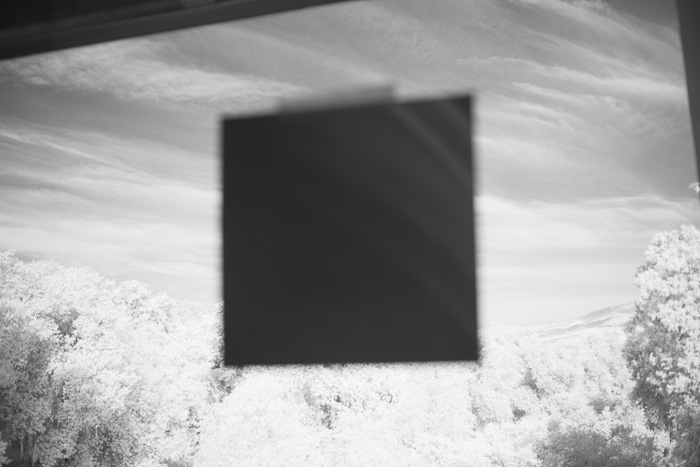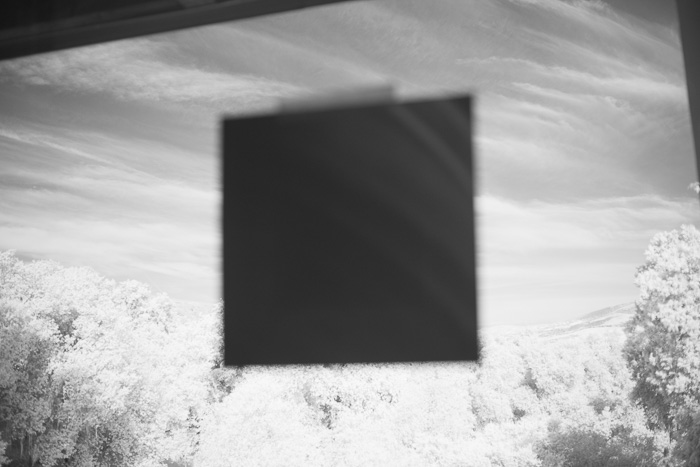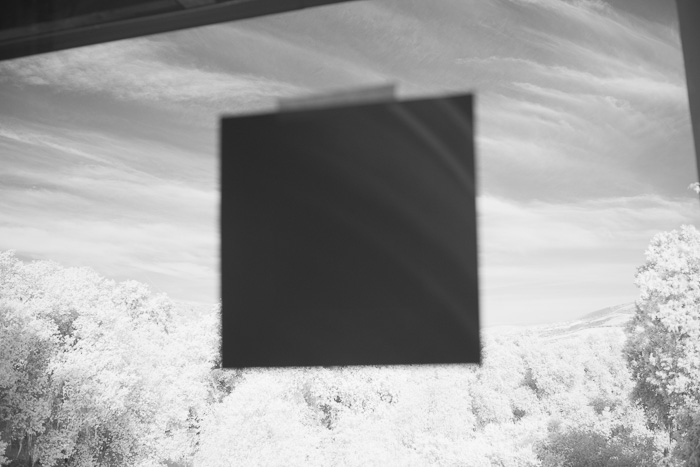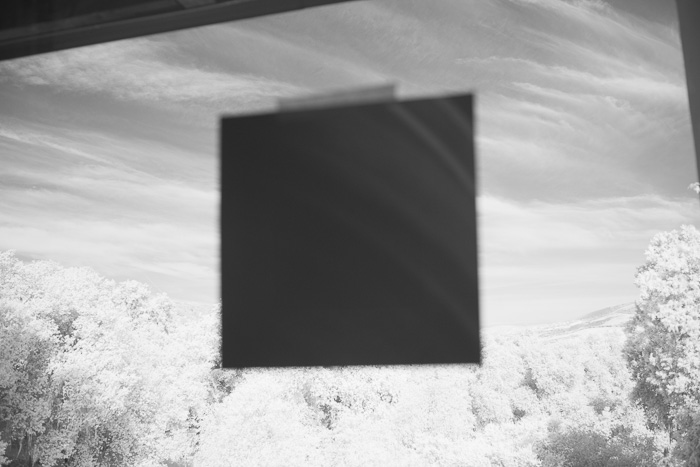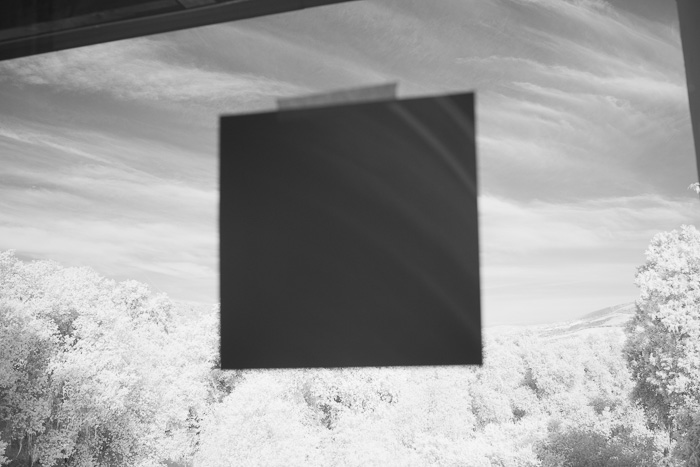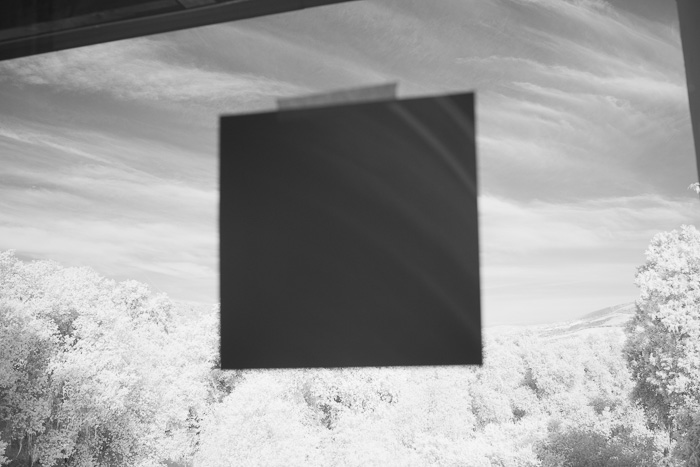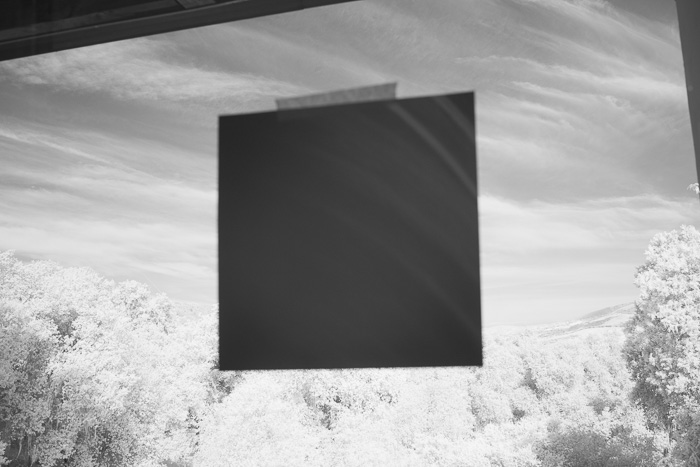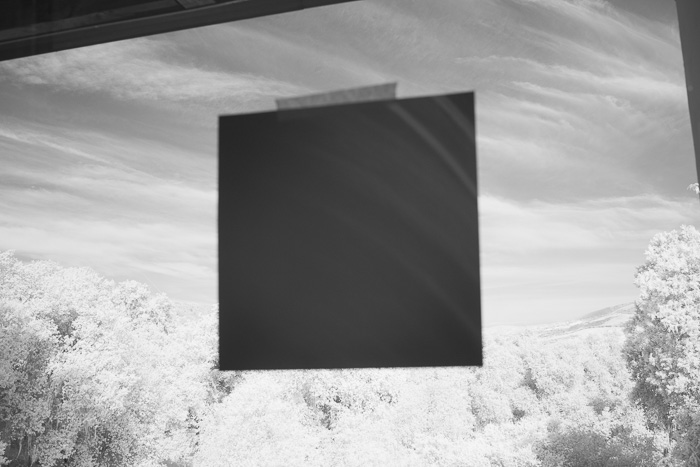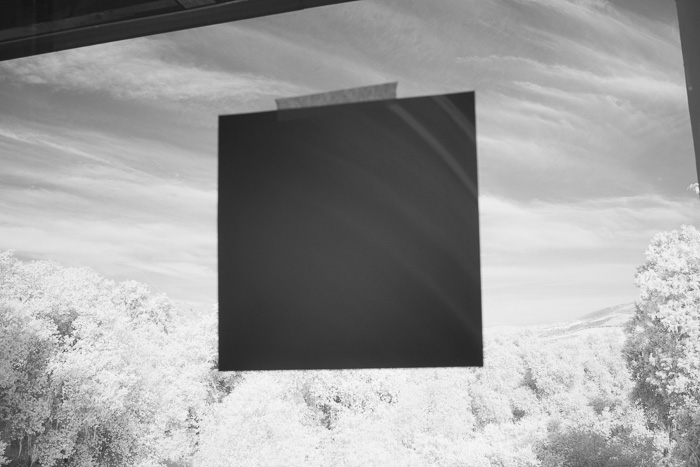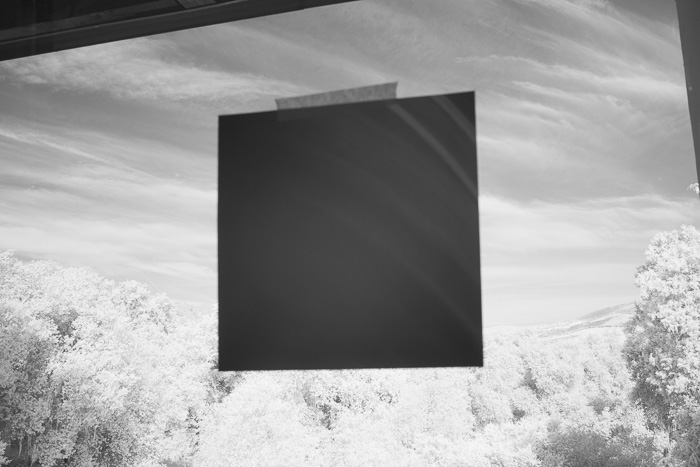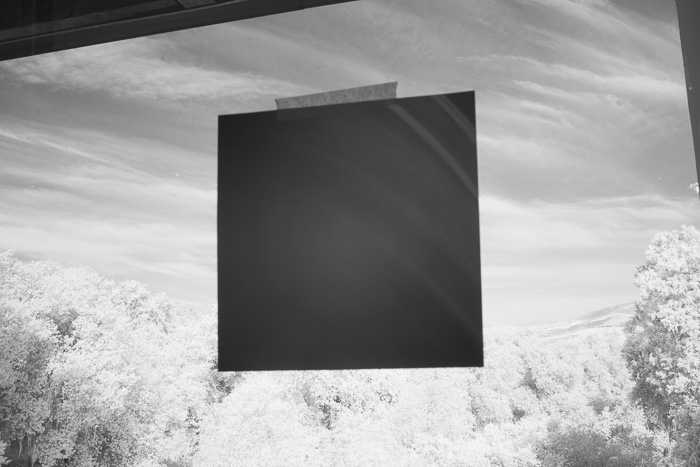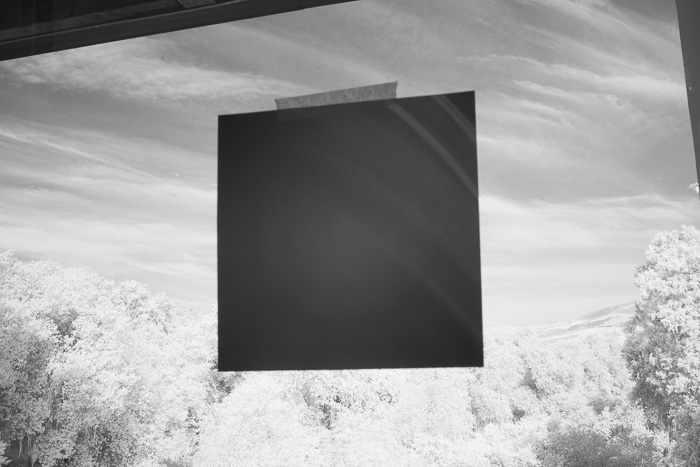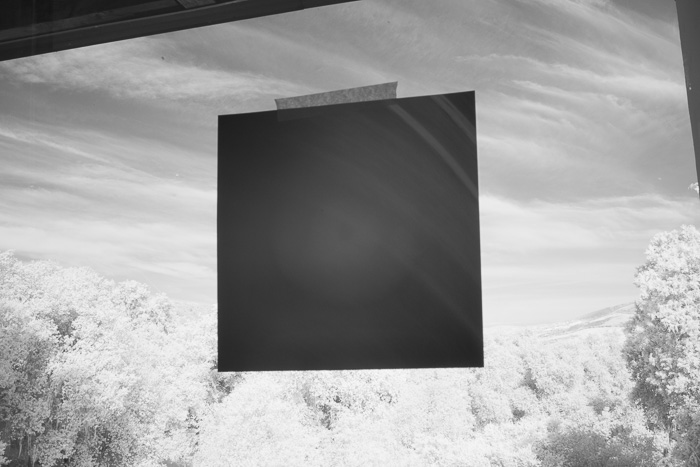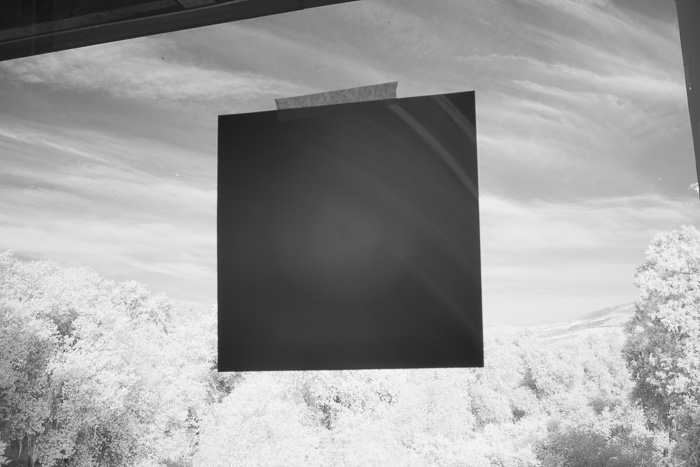 It's hard to see, but the central part of the image does get brighter and brighter, starting a f-stops wider than were indicated a causing hot spots in the Expodisc test that I used in the last post. By the way, ignore the two white rings in the upper right of the square. They're from the photo that I cut off for this test. I thought that the interior/exterior lighting level difference would make them invisible, but I was wrong.
To see if the effect was any different with a smaller occlusion, stuck a Post-it note on the window and made another aperture series.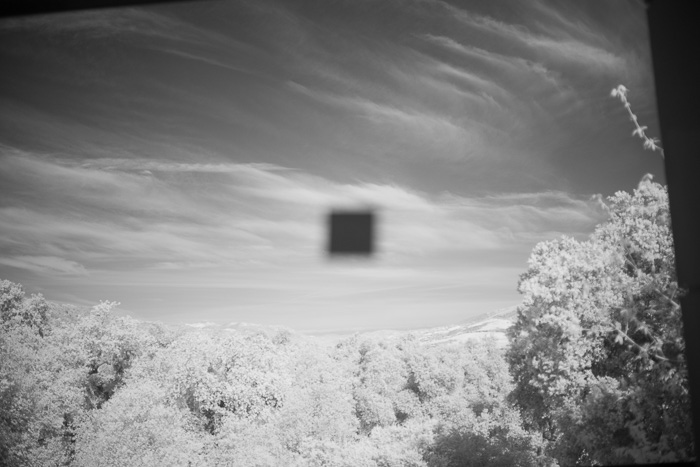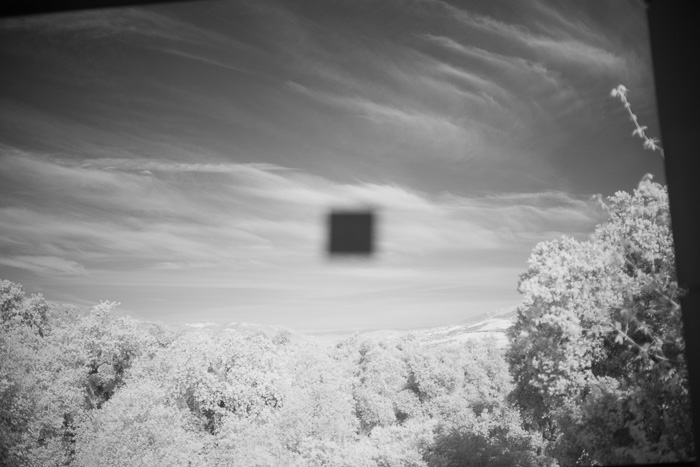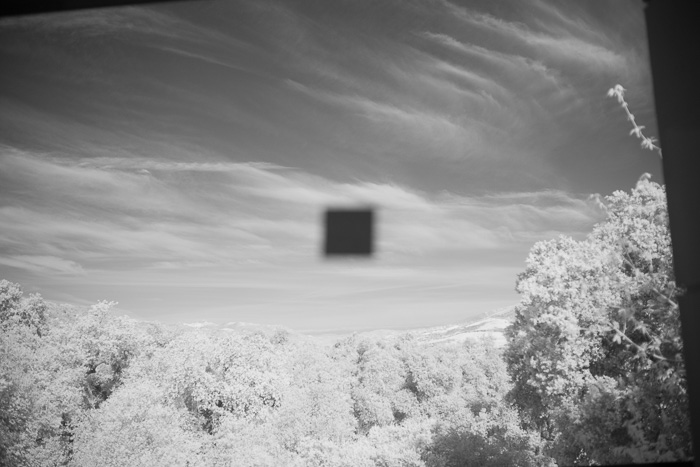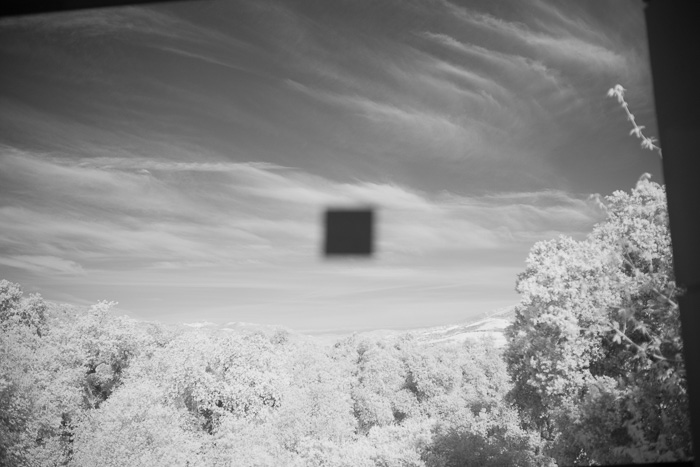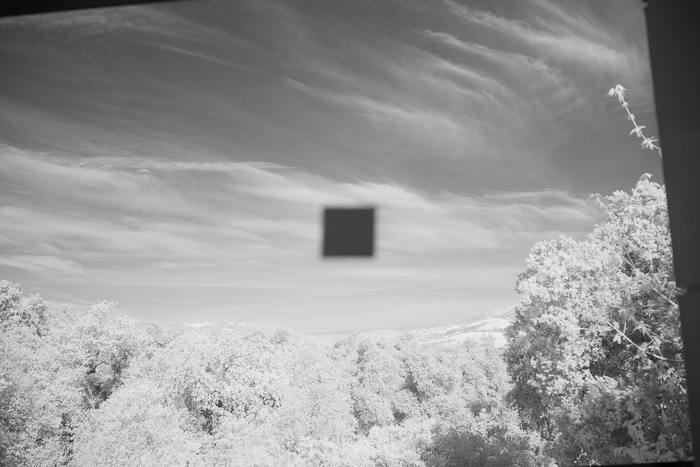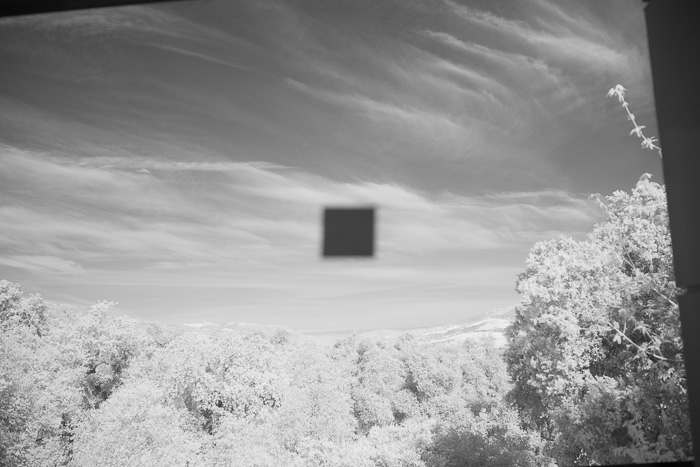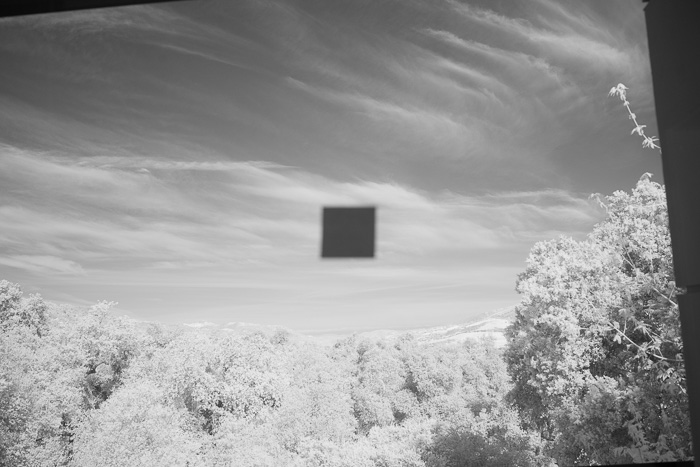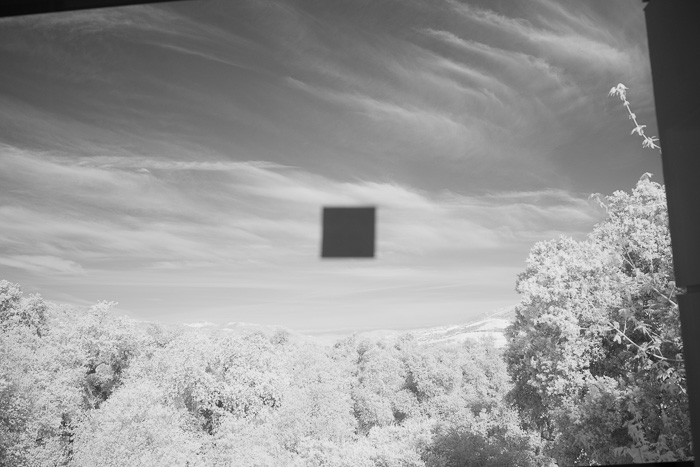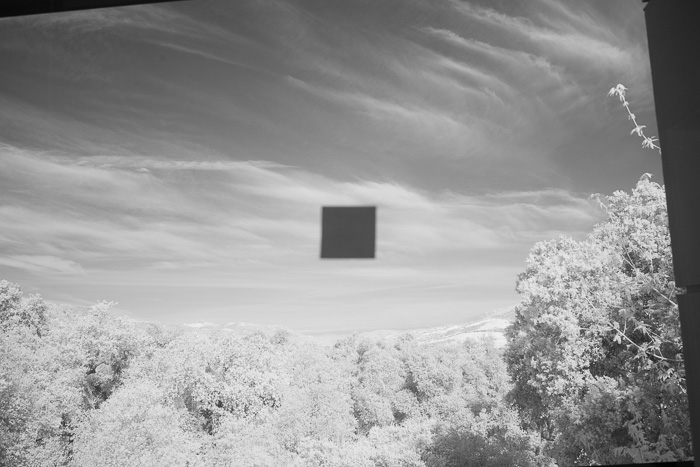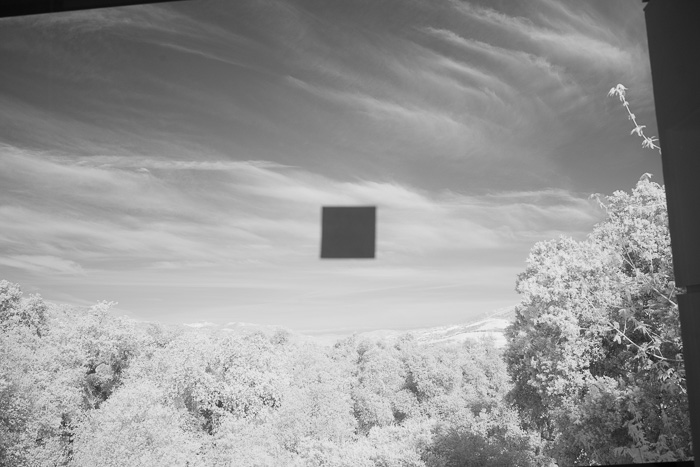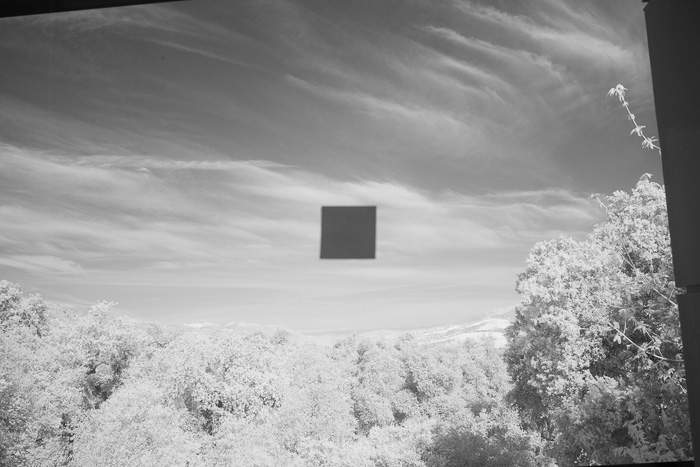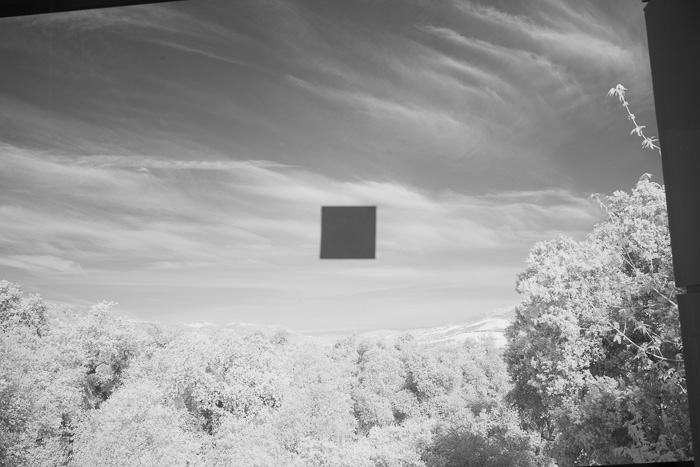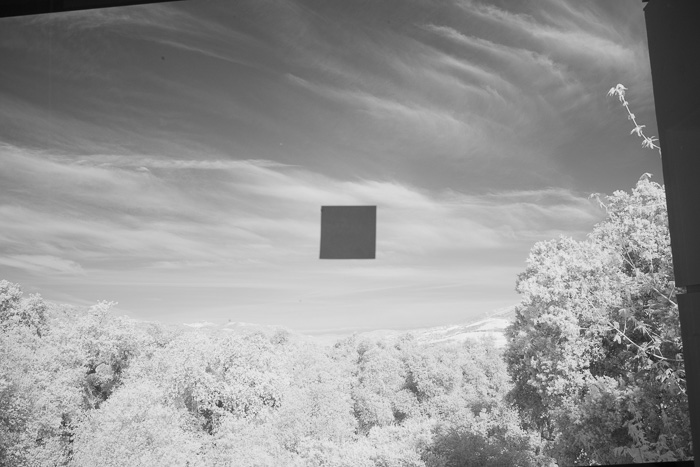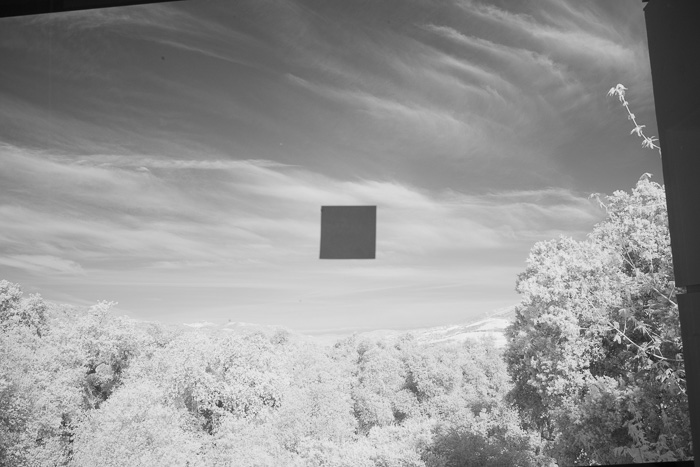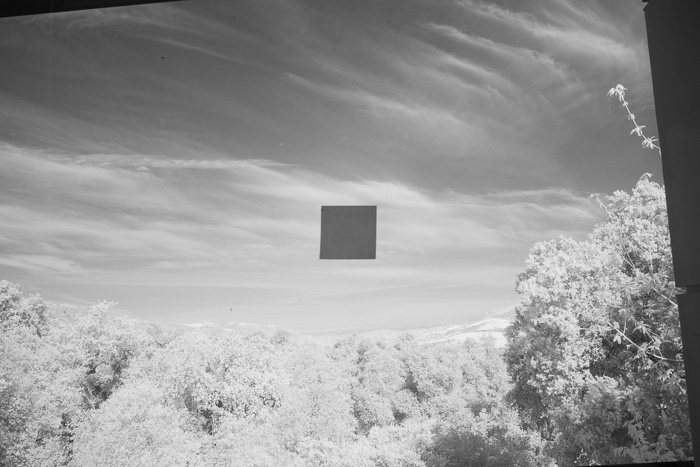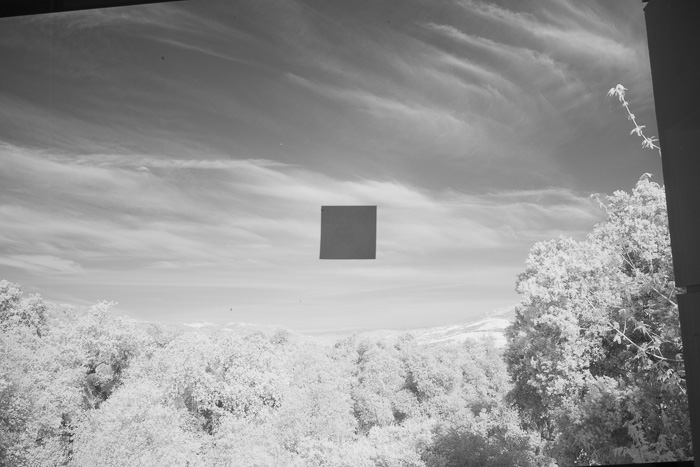 The same thing happens. To quantify this, I measured the central value in Lightroom for all the images, and plotted the results.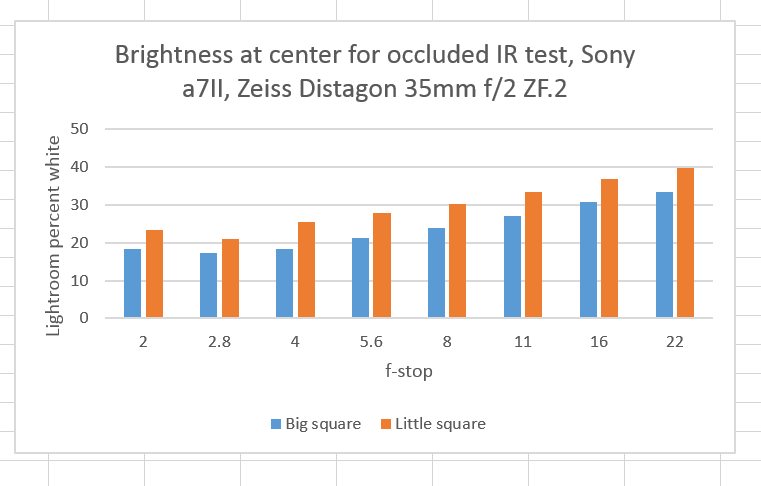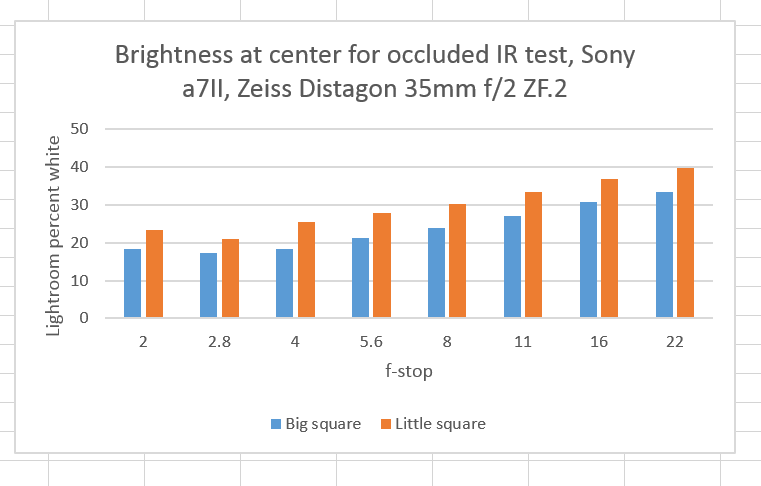 It looks like there is evidence of hot spotting starting at f/5.6. But is the hot spotting enough to be visible in photographs? I took down the Post-it note and made another aperture series.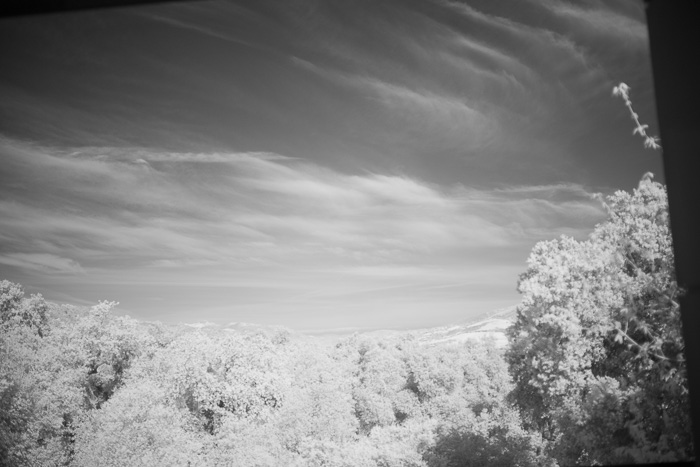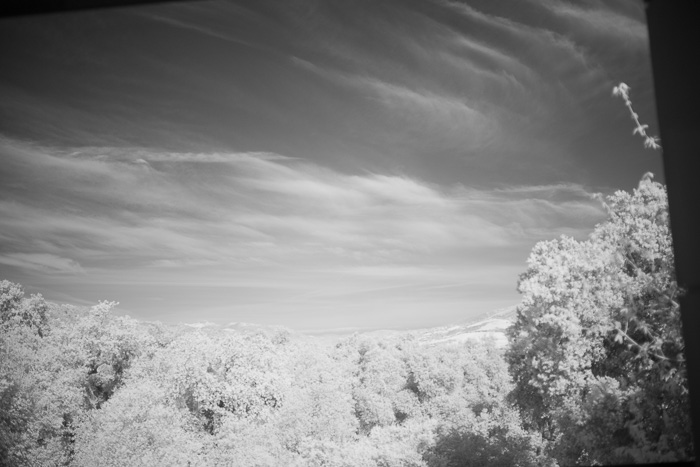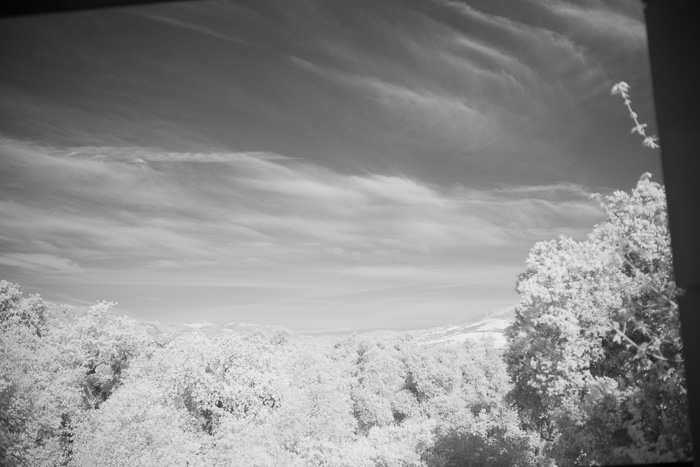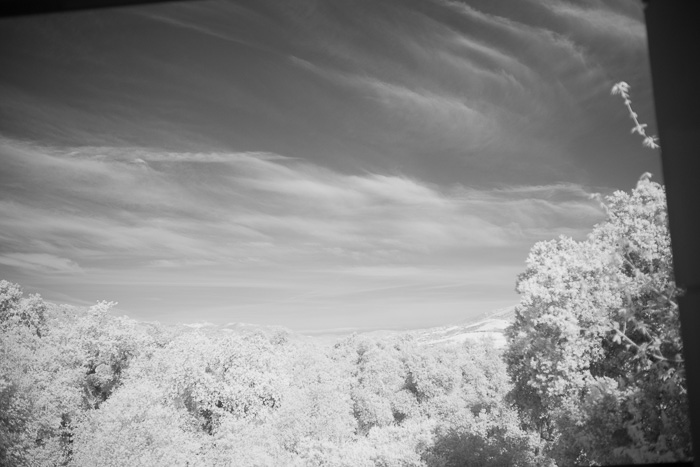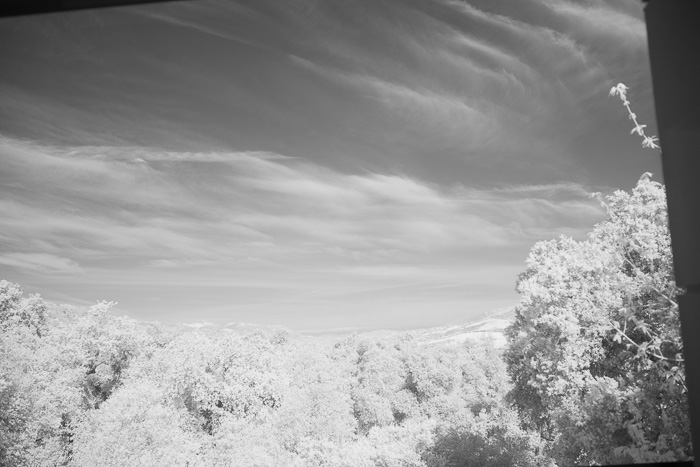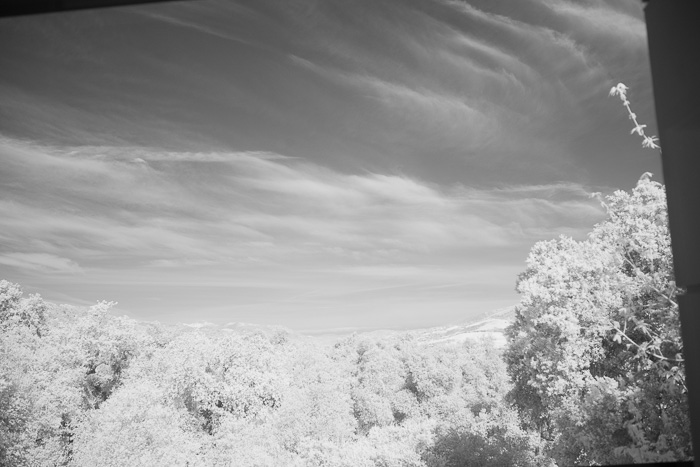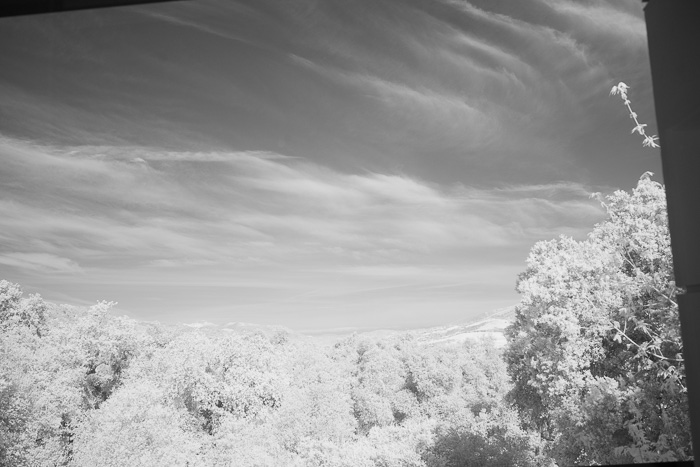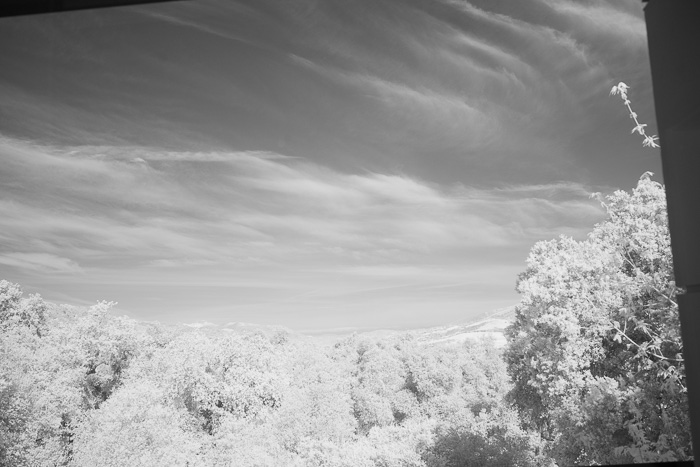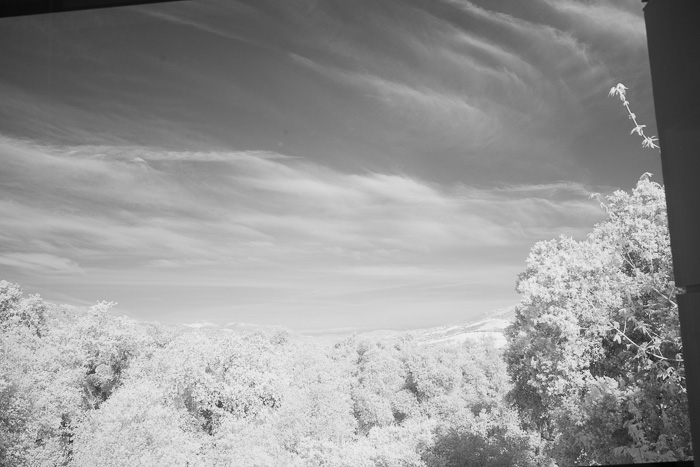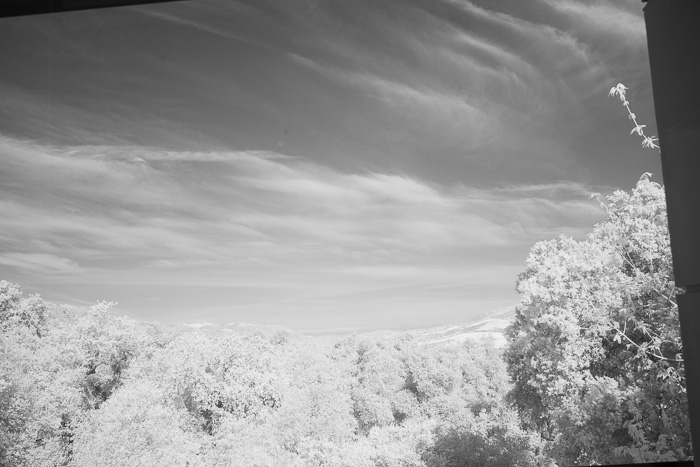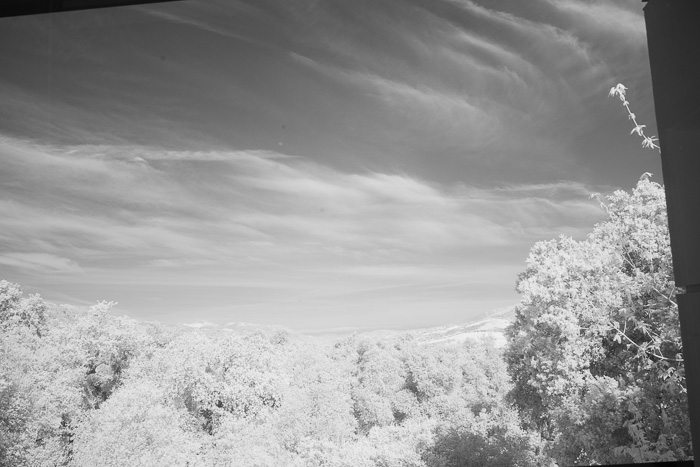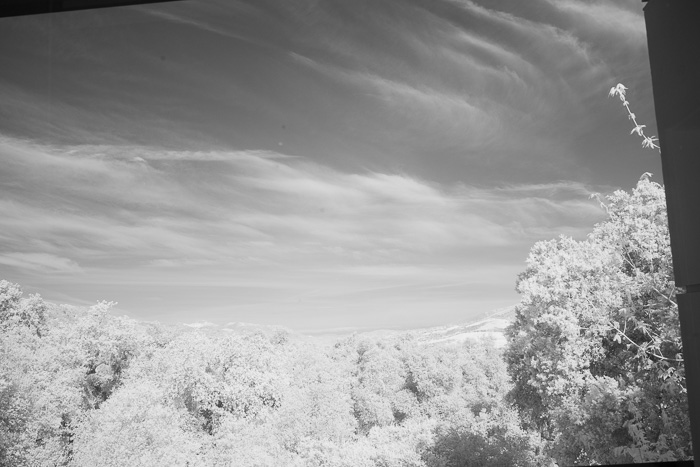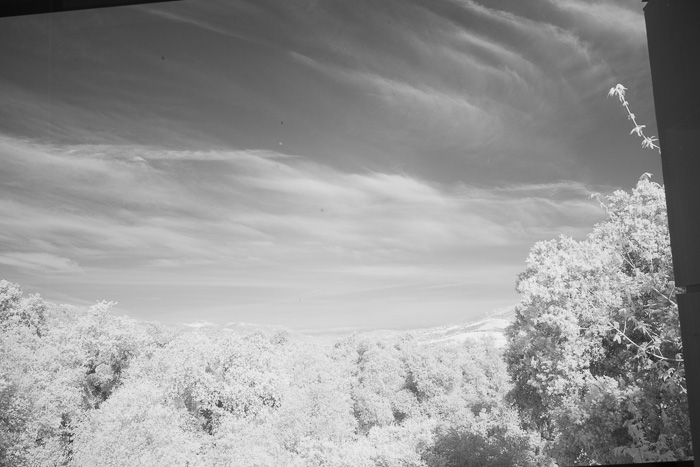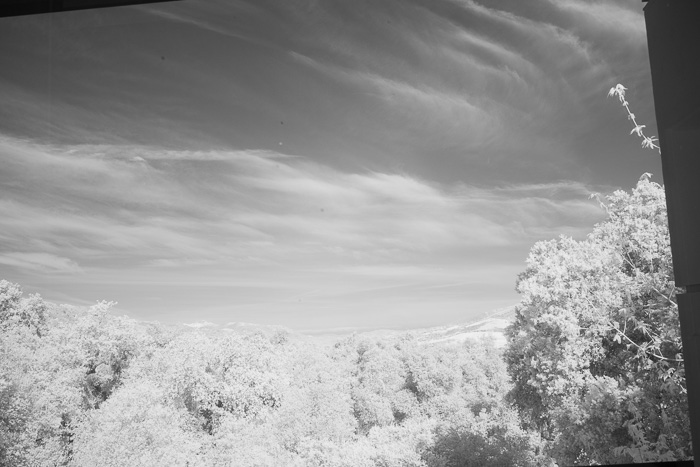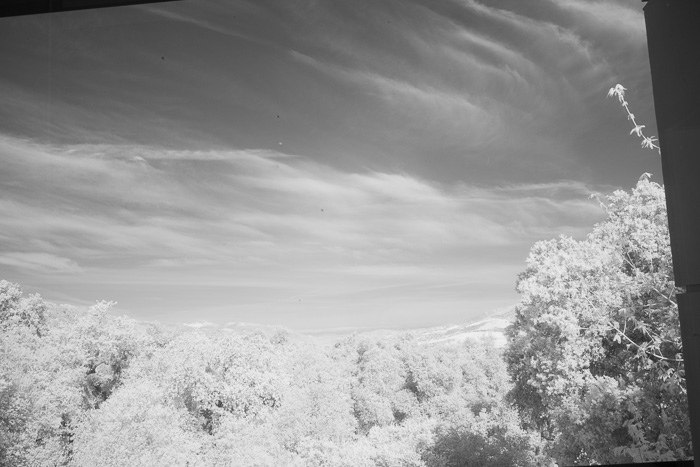 I can see it plainly in the last one. I can see it somewhat at f/16. I wouldn't notice it at f/11 unless I were looking for it.
The good news is: we now have in the occluded middle test, a very sensitive quantitative indicator of the presence and severity of hot spots.
The bad news is: the test may be so sensitive that it might cause us to reject perfectly good lenses and/or useful f-stops.
Doing a similar test with the 28mm f/1.4 Nikkor-D yields this: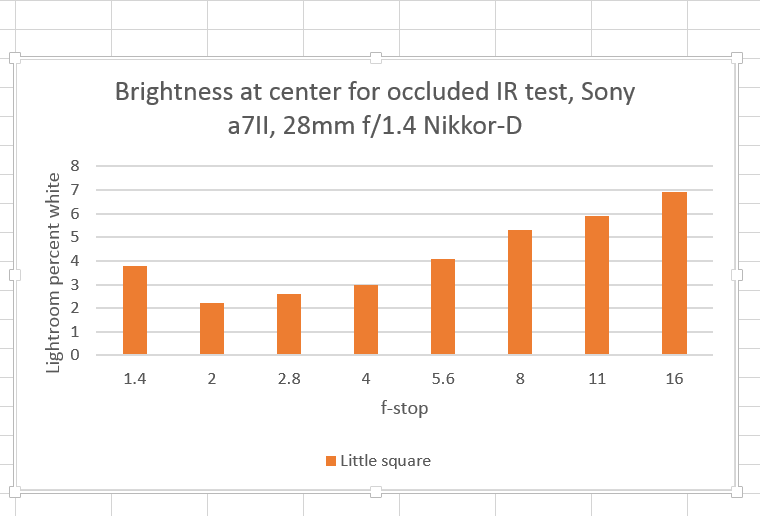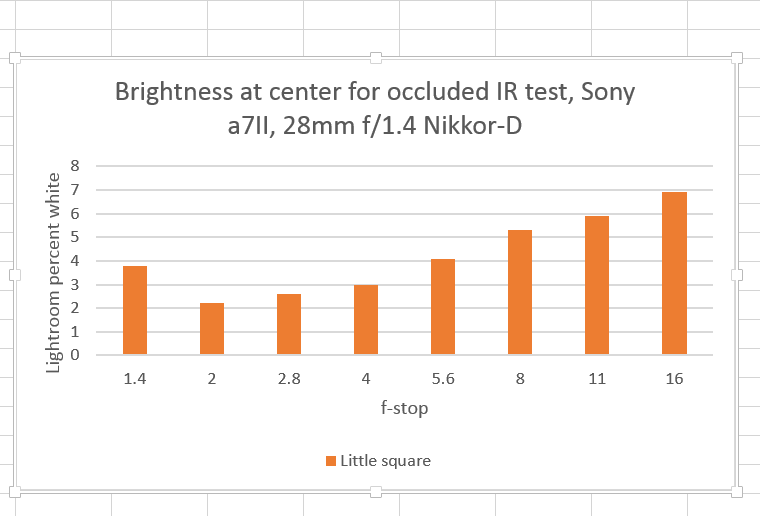 Note that the general shape of the curve is the same, but that the values are much lower. It may be that the lenses that don't show hot spots at narrow apertures have lower central flare at all apertures.