I saw an ad for a 500 buck small geared tripod head that looked a lot like an Arca Swiss C1 Cube. I bit.
Here's what it looks like next to the C1: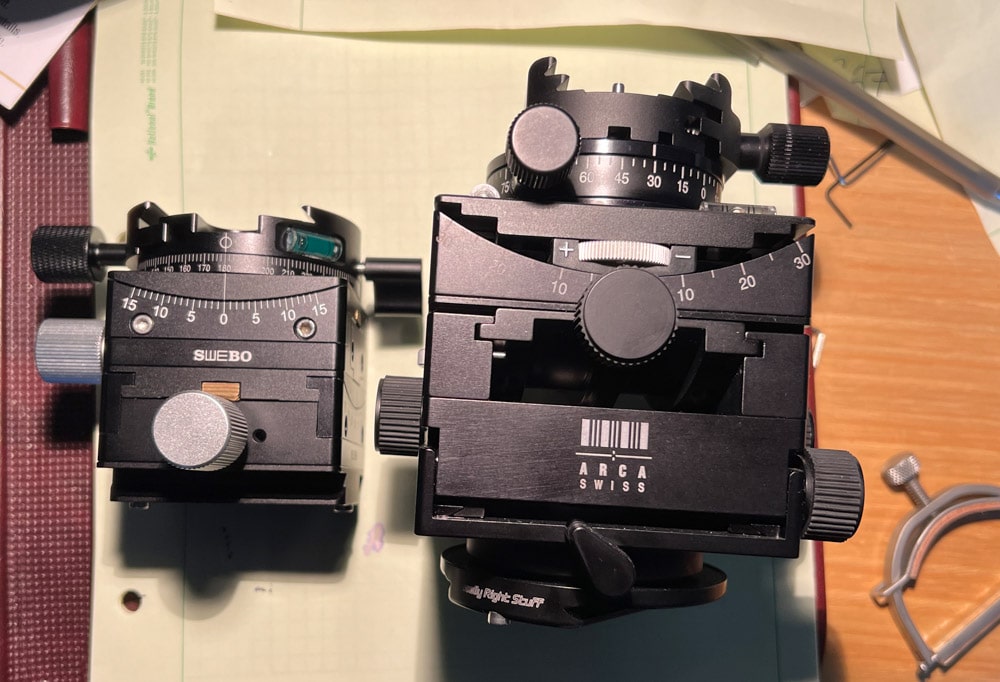 It appears to be reasonably well built, but there's no yaw possible below the pitch and roll axes. It needs to be attached to a base that provides yaw, at least for my uses. It is fitted with an Arca dovetail on the bottom, so that's presumably what the designer thought, too.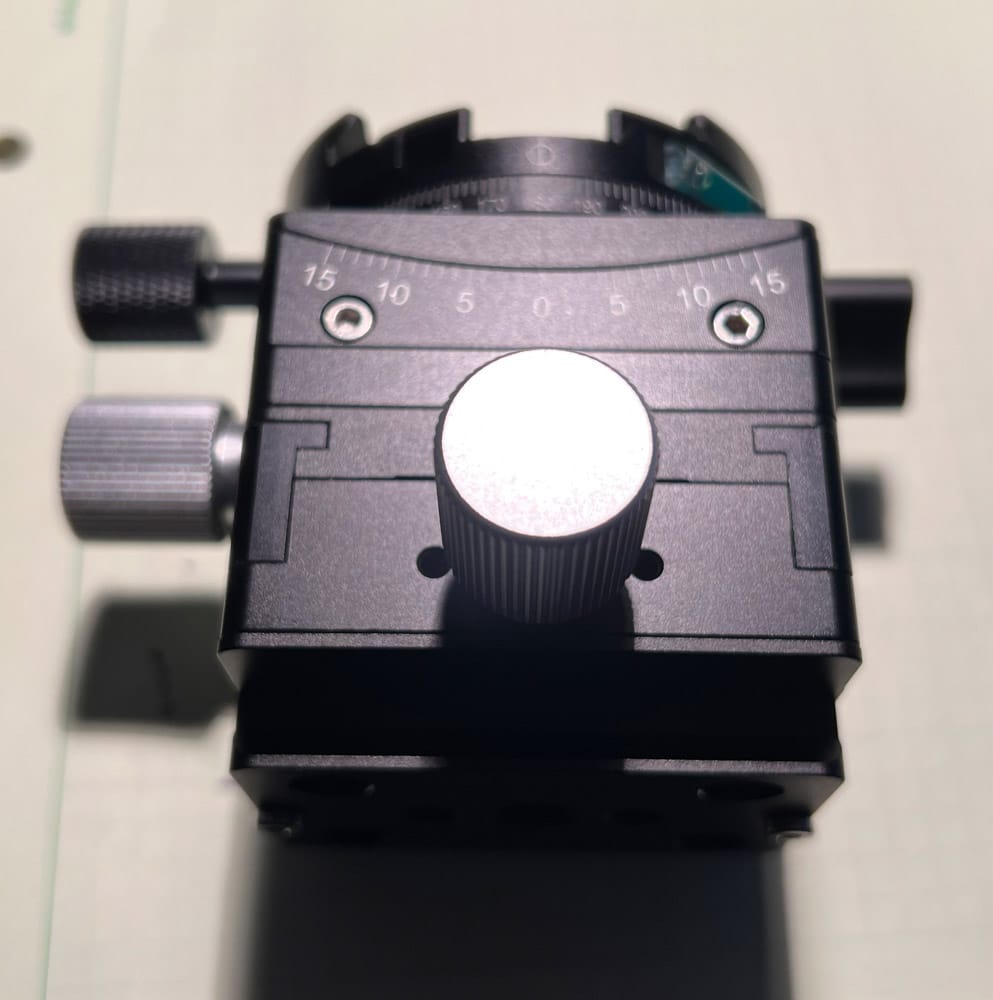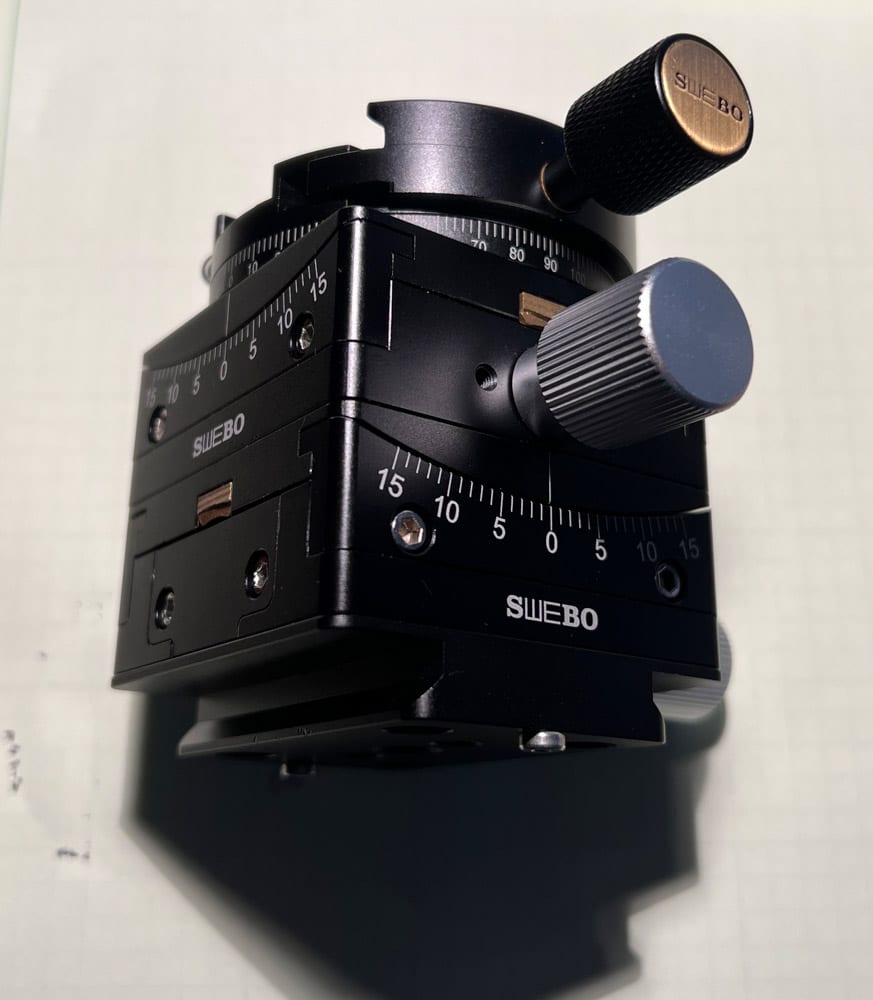 Here's what it looks like in use: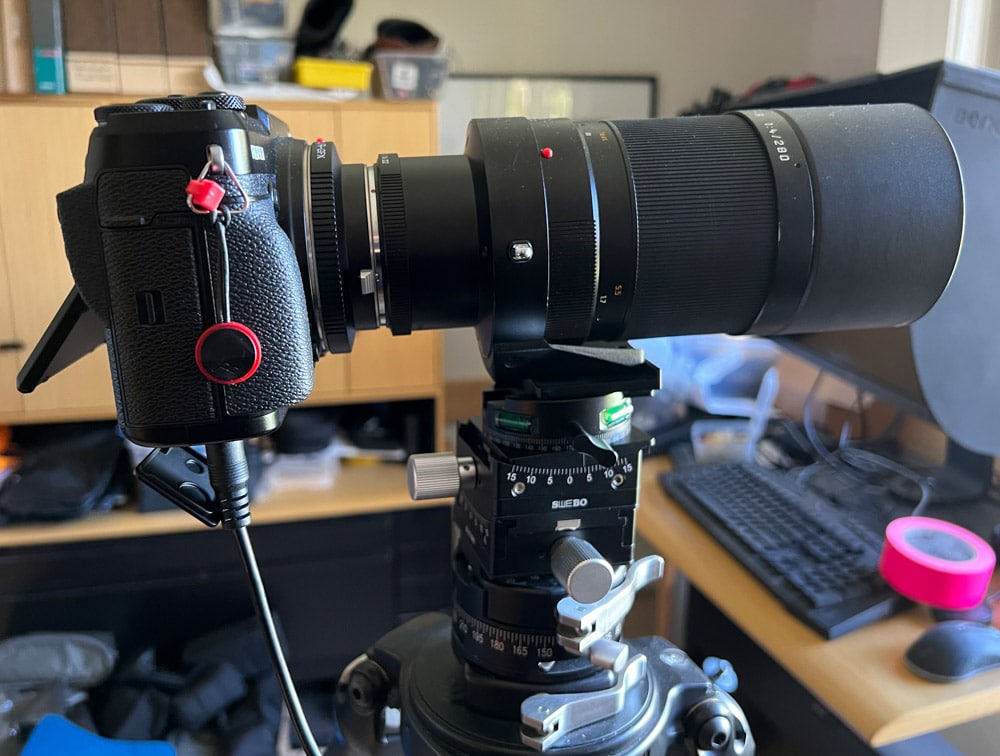 Plusses:
Small
Light
Cheap
Well constructed
Negatives:
Only plus and minus 15 degrees of roll and pitch
No geared yaw
No base yaw
Conclusion: won't replace the C1, but might keep you from having to buy more than one.