This is part of a long series of posts about the Sony a6300. The series starts here.
Now I'm going to do a test similar to the one in the preceding post, except that I'm going to start at ISO 12800. That's the first ISO where the camera does some big time spatial frequency for noise reduction, so we'd expect to see some differences there. Because that transition occurs at the highest ISOs of this series, I'll present the images in order of descending ISO and increasing post-processing push.
Here's a full frame image to get you oriented: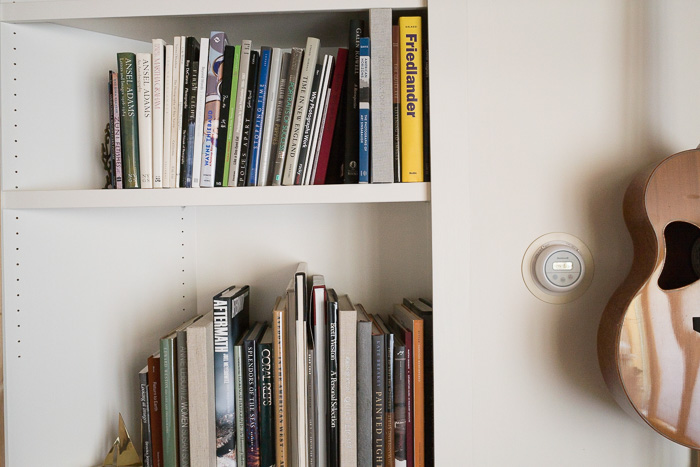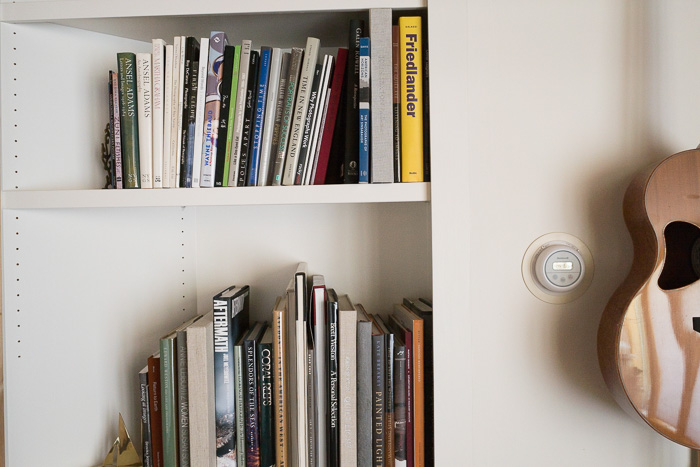 I'll also go right to the images with the +100 shadow move, at 200% crop.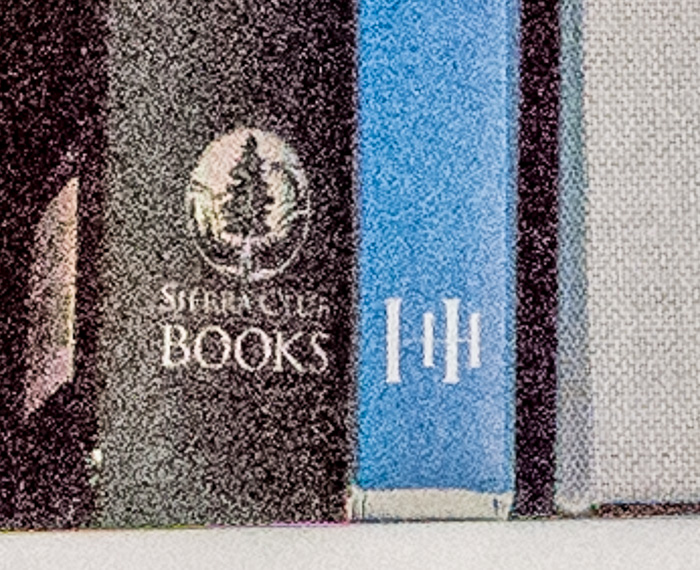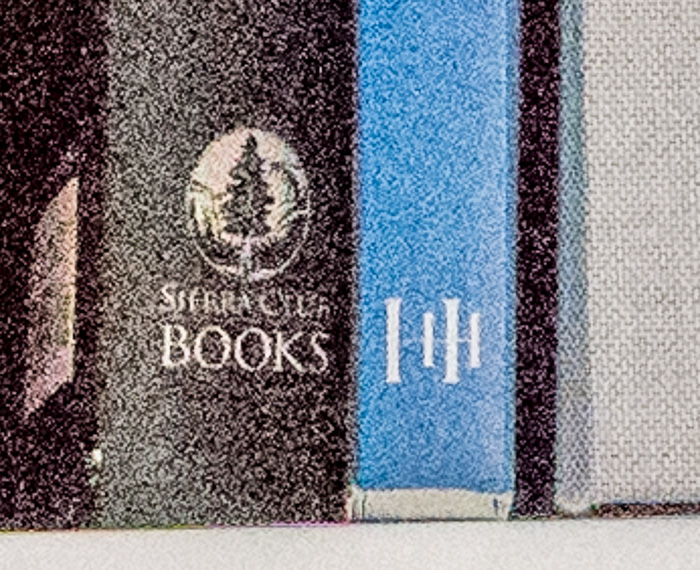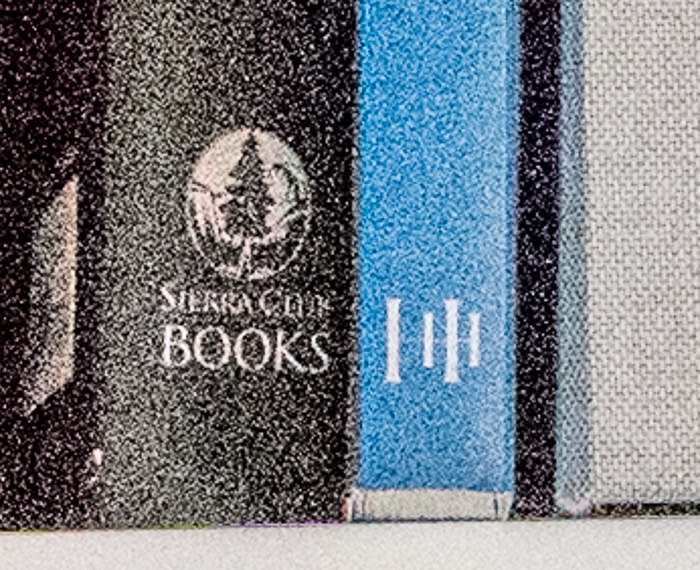 If you look carefully at the gap between the blue and the grey spines, you can see that the ISO 12800 image has slightly less noise. If you look at the "Sierra Club" script, you can see that the decrease in noise has come at a cost of a decrease in sharpness. I think it's a shame that the camera does that. If noise reduction is to take place, I'd mush rather have the choice of whether to do it, and how to do it, in post.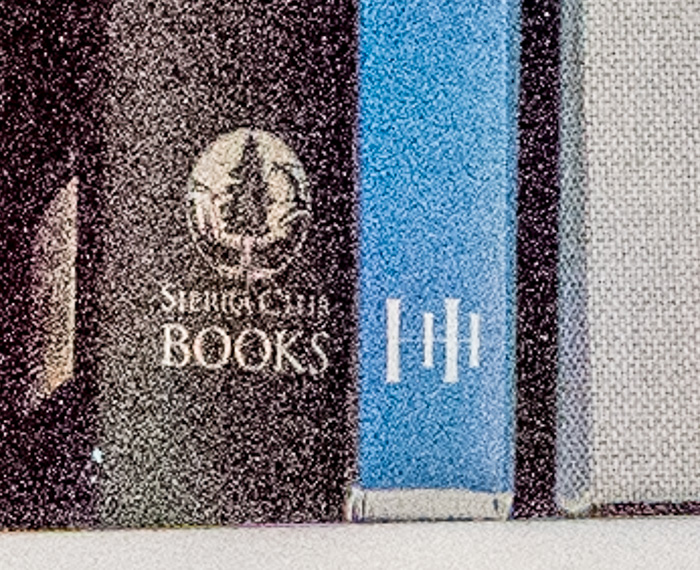 This looks the same to me as the ISO 6400 image.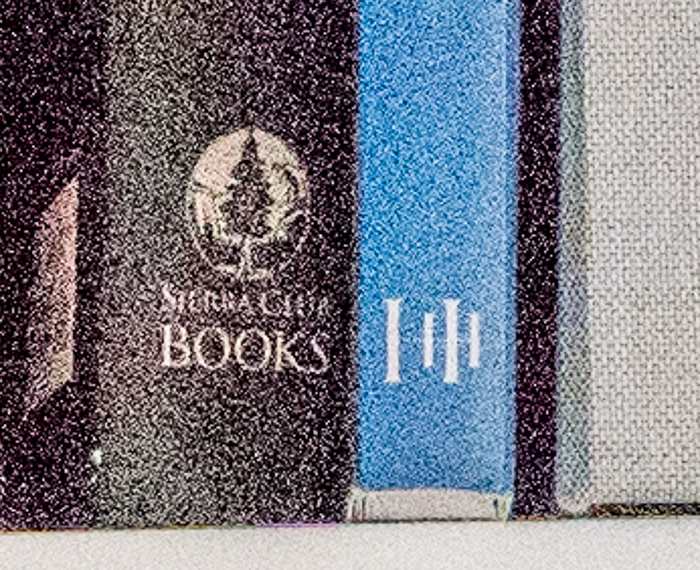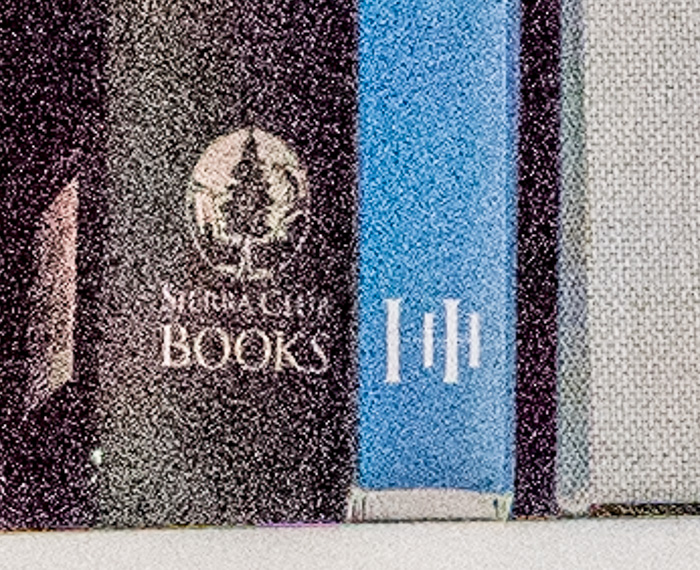 Not much difference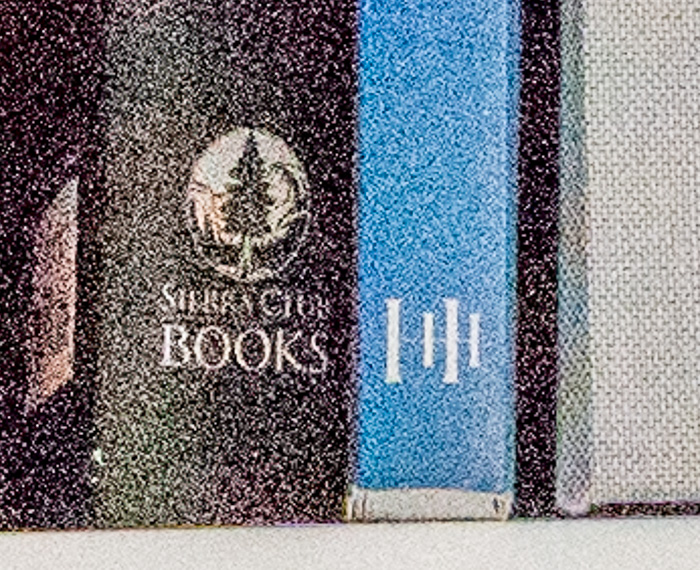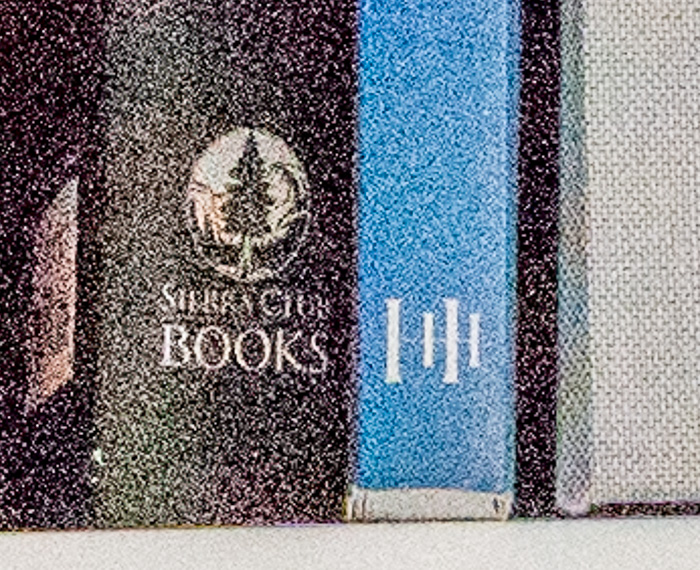 Also about the same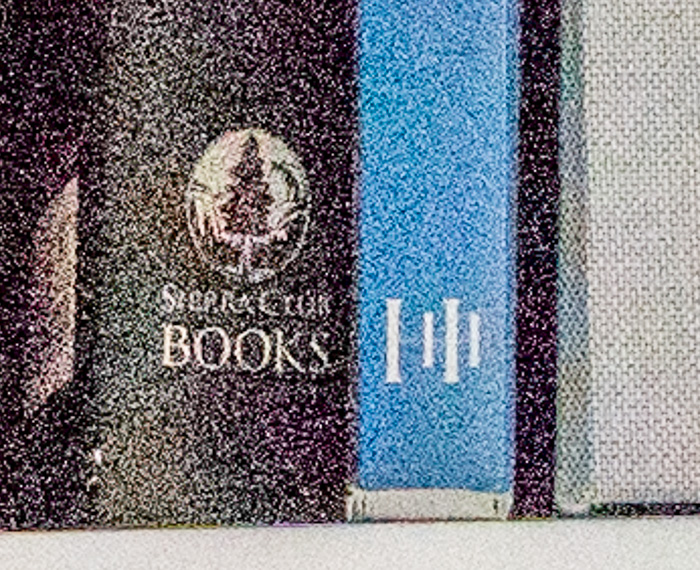 Now we're picking up some added noise.
The A6300 is fairly close to ISOless in the region 400-12800. It's best to stay away from ISO 12800 and above unless you want the camera to decide how best to do trade noise off against detail.