This is a continuation in a series of posts on power consumption in the Sony a7RII. The more recent incarnation of the series starts here.
While I was doing the regression testing associated with the firmware upgrade to 3.3, I decided to take a look at the battery current during senor cleaning, which I'd not loked at before. Here it is: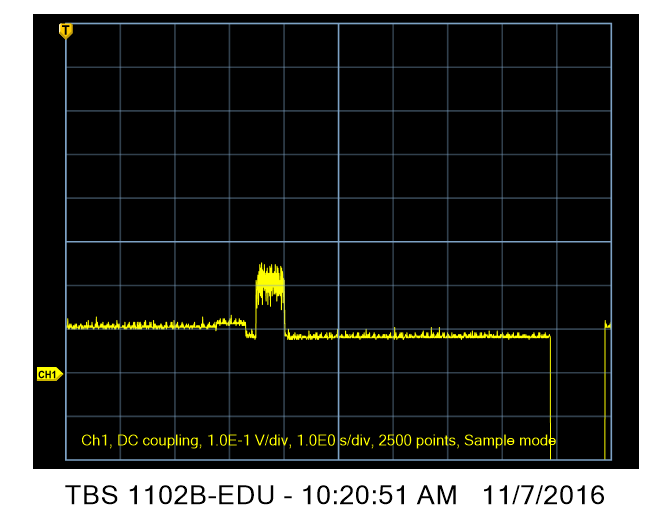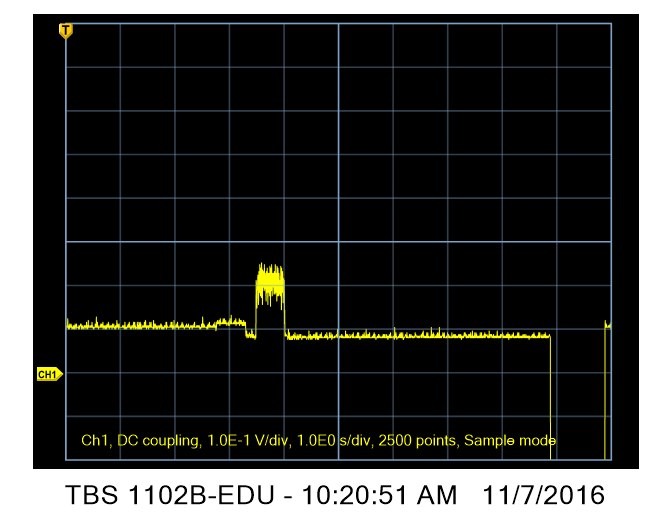 The horizontal axis is 1 second per division. Looks like the cleaning cycle starts with about a second of getting ready, followed by a second of intense shaking. The shaking is so violent that the camera vibrates noticeably in your hands. However, the current draw during the shaking is not as great as when the camera is acquiring focus under autofocus.
The cleaning cycle is not going to make any material difference in your battery life.
Since the sensor cleaning mechanism is the same voice coil actuators that deal with IBIS, this is yet another indication that they don't need much power.