This is a continuation in a series of posts on power consumption in the Sony a7RII. The more recent incarnation of the series starts here.
I reported on the battery draining effects associated with turning on IBIS in the Sony a7RII earlier, and found little effect. In a comment (the point of which eluded me at first), a reader surmised that the a7RII consumed more power because IBIS was available, even if it wasn't turned on. His reasoning, which has turned out to be right on the money, was that, with IBIS off, the camera would still have to work to keep the sensor centered, since there doesn't appear to be a mechanical locking mechanism.
Yesterday, I noticed that, with IBIS off, the camera current draw seemed to be a function of how much the camera was moving, even with IBIS off. I put this down as possibly the current draw changing with the brightness of what's displayed, although I had measured for that before and found it to be relatively minor.
Today, I was testing for how much additional current having WiFi turned on causes (answer: the difference is not measureable without doing some long-term current averaging) and for what the effect on battery life of having pre-focus enabled (answer: not much), when I noticed that the current seemed to change with camera position even when the camera was just displaying the menus.
I waved the camera around and took a picture (IBIS off, LCD enabled):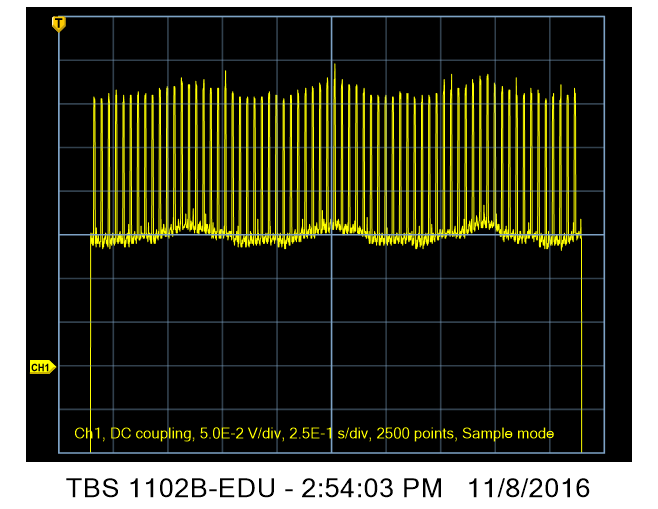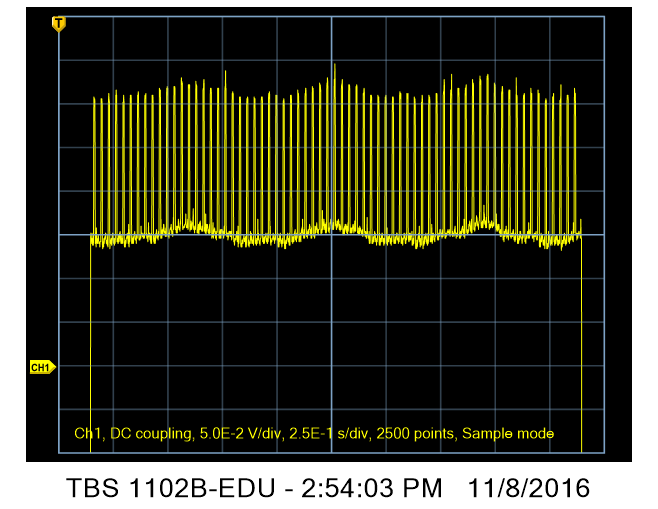 The time base is set ot 250 msec per division. You can clearly see the current variation, which affects the peaks and valleys identically (it is additive).
The above was with the Sony 7-200/4 OSS. Is the current going to keep the lens elements focused on the set distane. One sure way to find out is to pop off the lens, put a body cap on the camera, and wave it around. This is with the camera displaying what the sensor is seeing (black) on the LCD: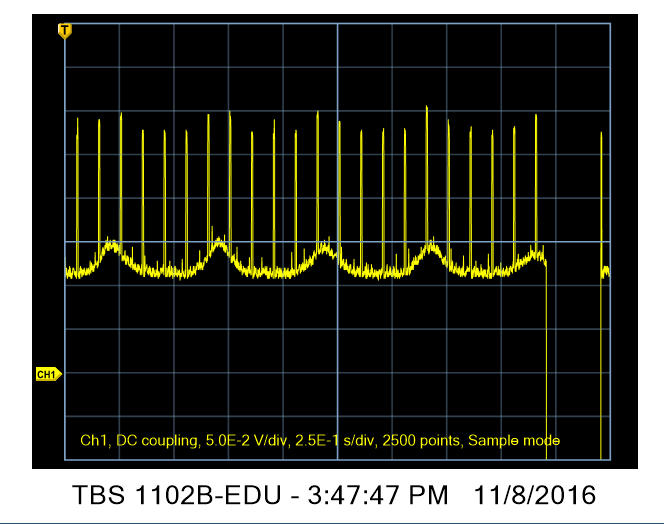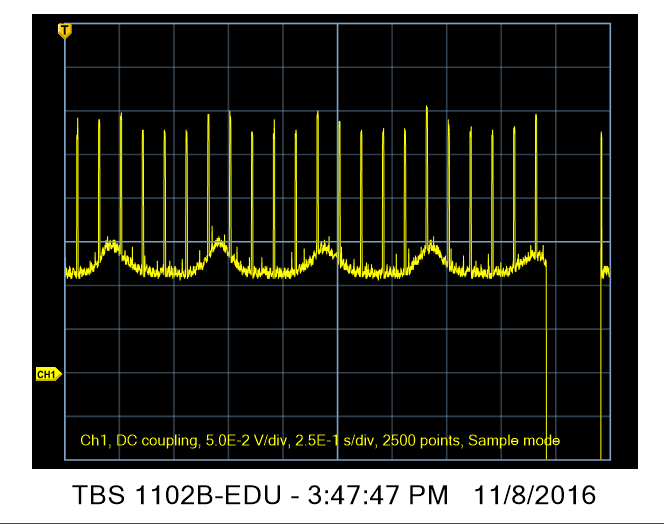 My hat's off to you, Philip. You nailed it.