This is the 21st in a series of posts on the Sony a9. The series starts here.
I've had some questions about how the display mode on the a9 affects the drain on the battery. In the a9, as in the a7x cameras, there are 3 display modes. The default mode is for the camera to use the LCD on the back except when it detects the user's eye (or her hat) near the electronic viewfinder (EVF), and switch to that.  The camera never displays information on both displays at once. You can also force the camera to use you choice of display all the time. That's what I did for these tests.
When the camera is set to the EVF, it still doesn't display information there unless it thinks your eye is looking through the finder. So there are three states to measure: LCD on, and EVF with and without the eye (or, in the case of my testing, thumb) to the finder. I measured those three states with the menu being displayed and with a typical, well-exposed scene with a hint of zebras showing.
There are also five levels of display brightness: -2, -1, 0, 1, and 2. I measured them all. I did not measure "auto", since it would have been hard to control the level there, and it looks like that mode just picks one of the five brightnesses anyway.
Here's the data in one figure: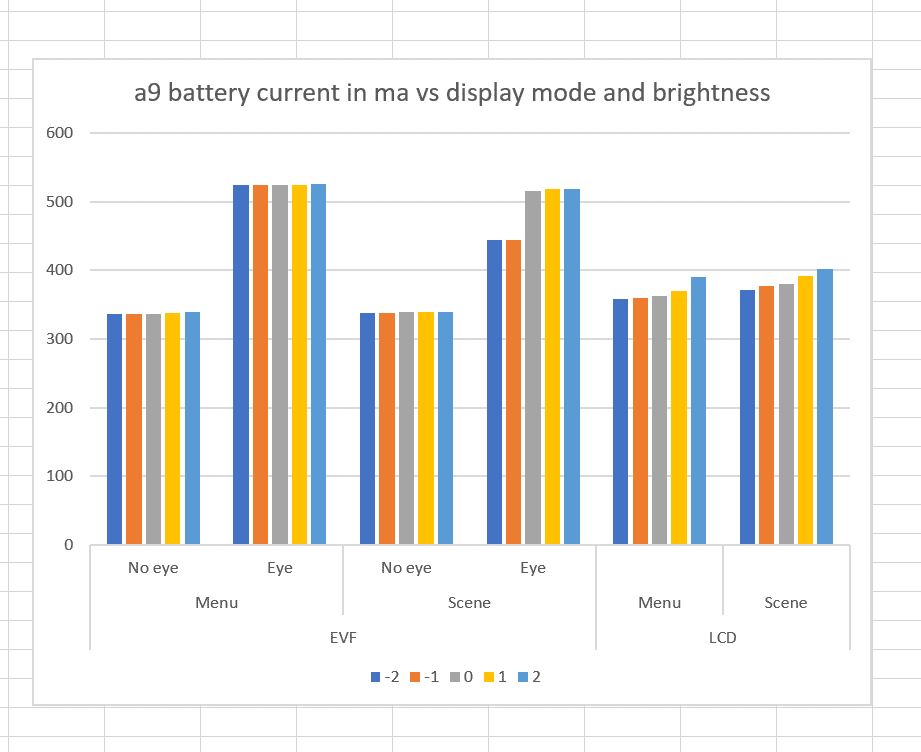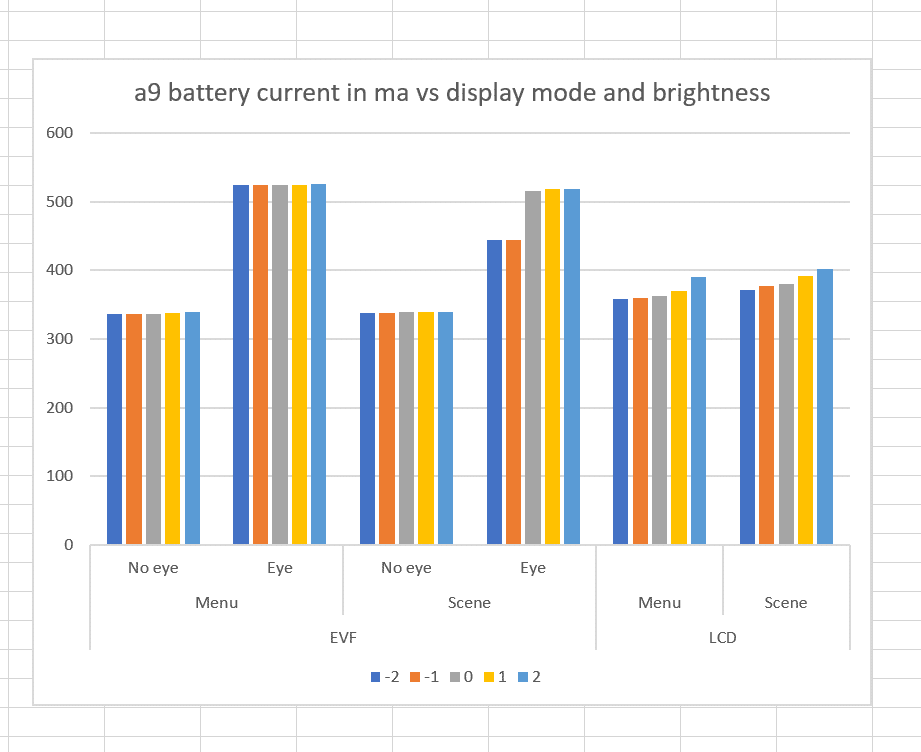 The lowest power setting is with the EVF on and no eye detected. Using the LCD takes slightly more juice; how much more is a weak function of the brightness. Looking through the EVF consumes the most power, and depends to some extent on brightness. We have seen that the scan rate changes when you're looking through the EVF.