This is a head much like the Arca Swiss 60/70 heads. It's about the same size as the 60 that I reviewed in the previous post. It is rated for 10 kg, in comparison to 20 for the 60 and 30 for the 70. It has plus and minus 15 degrees of pitcha nd roll, like the 70. Both the 60 and 70 have bast and top yaw; the Swebo has only top yaw. Swebo makes a rotating assembly to add base yaw. At around $500, the Swebo head is priced like the 60.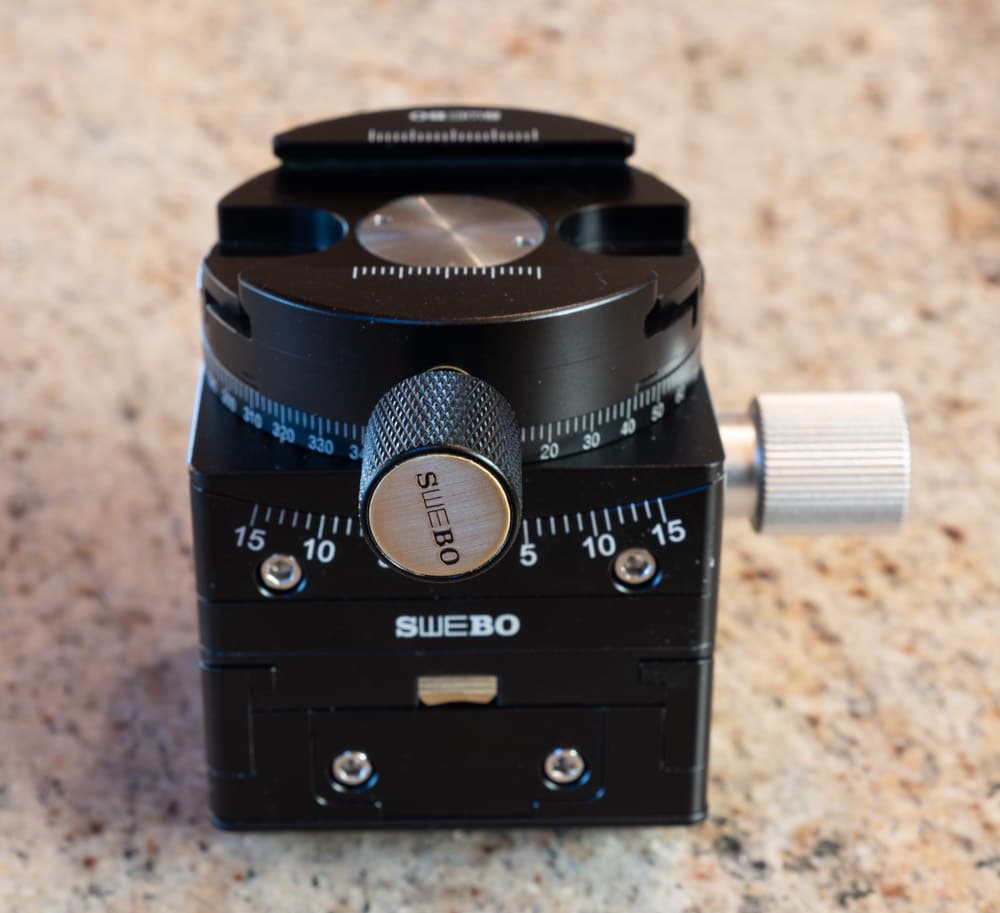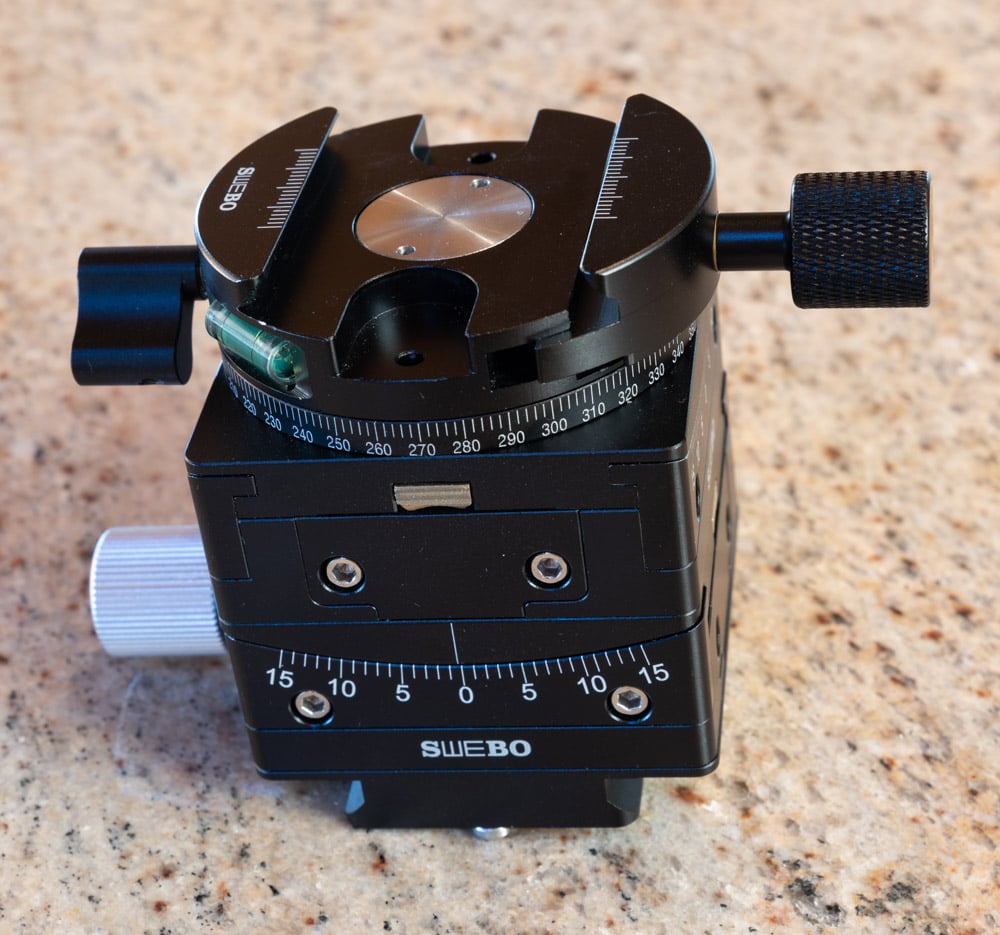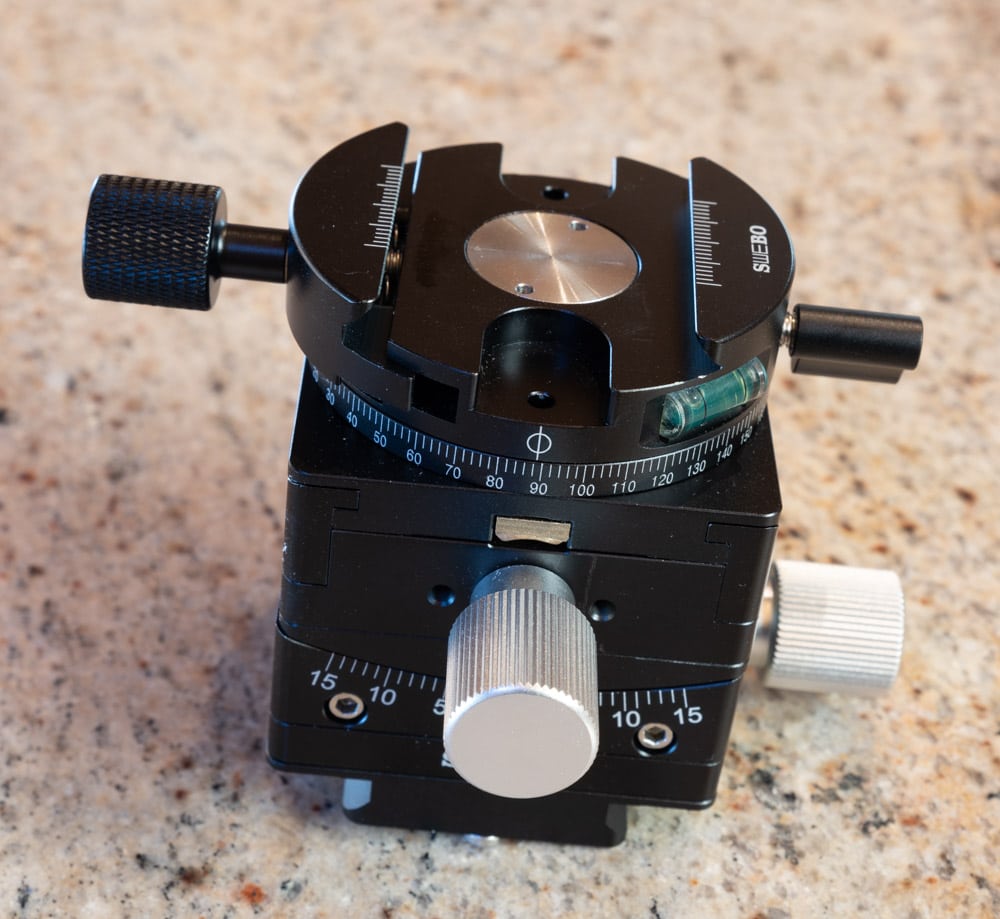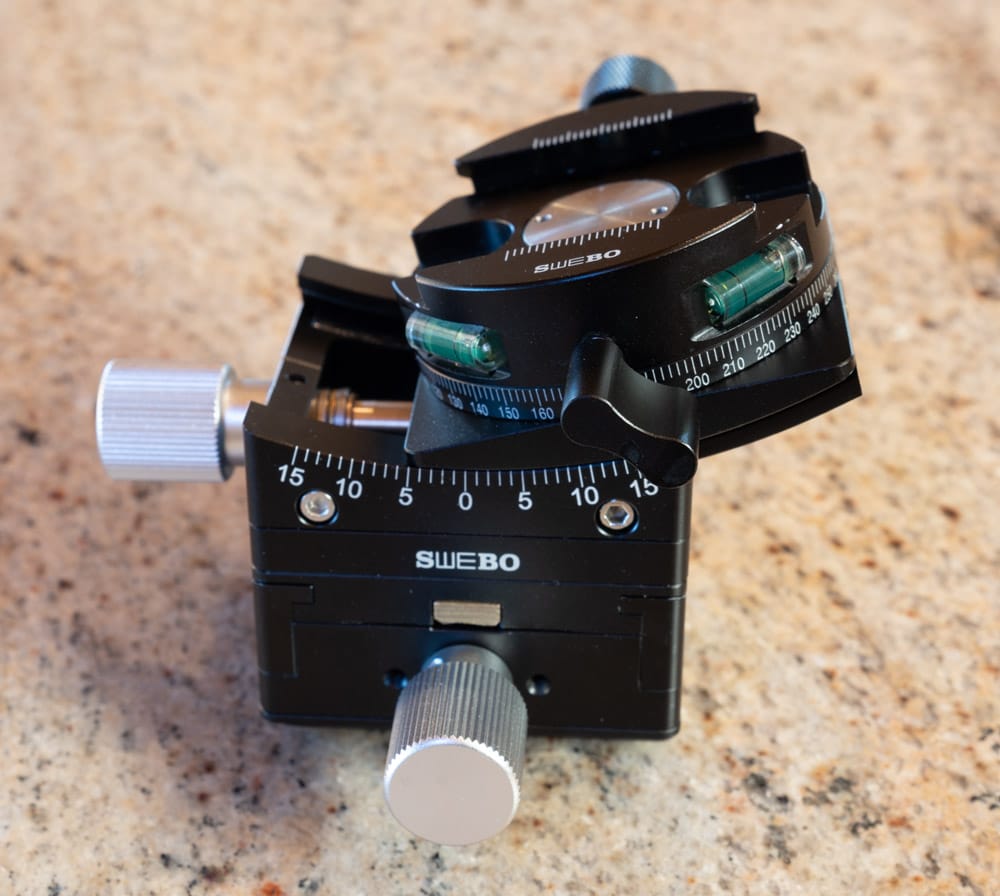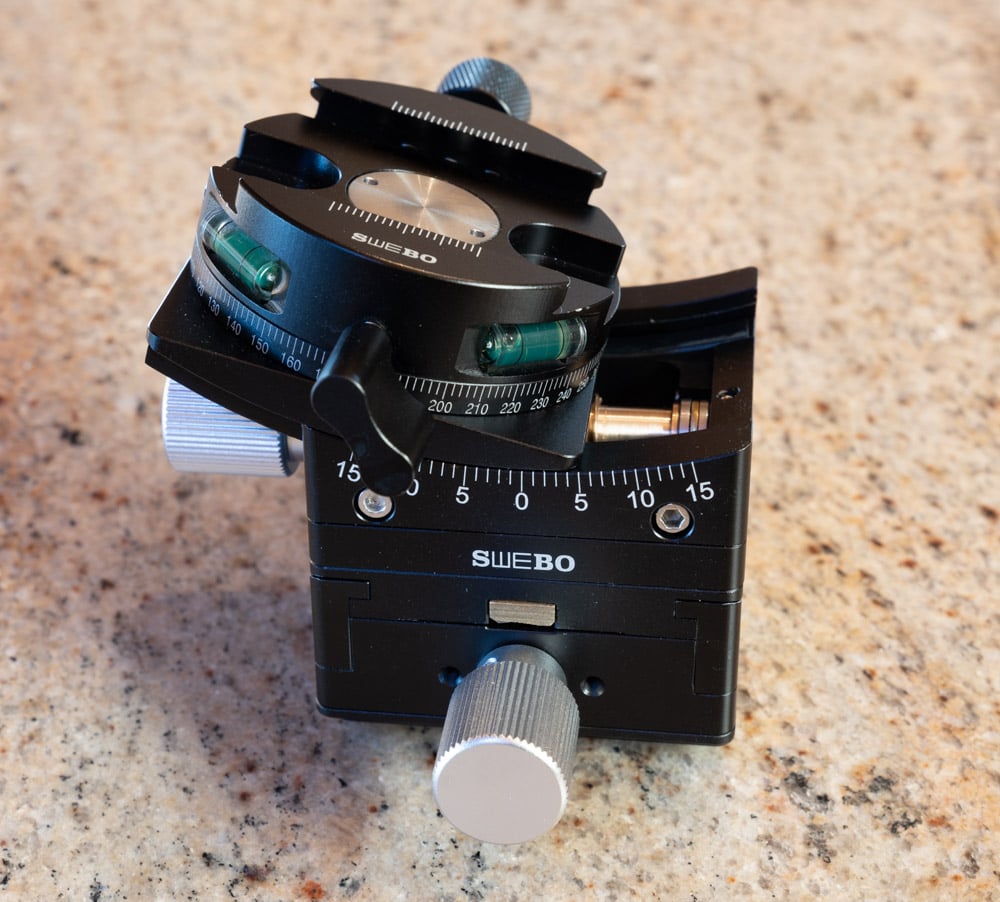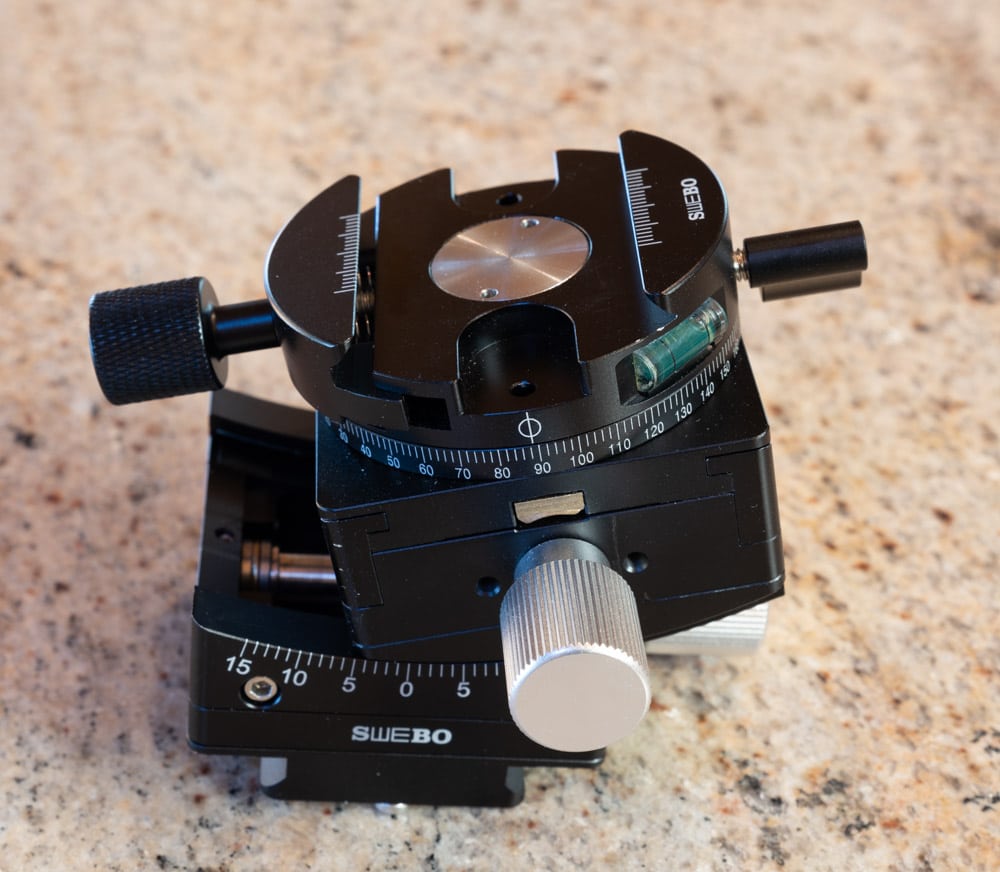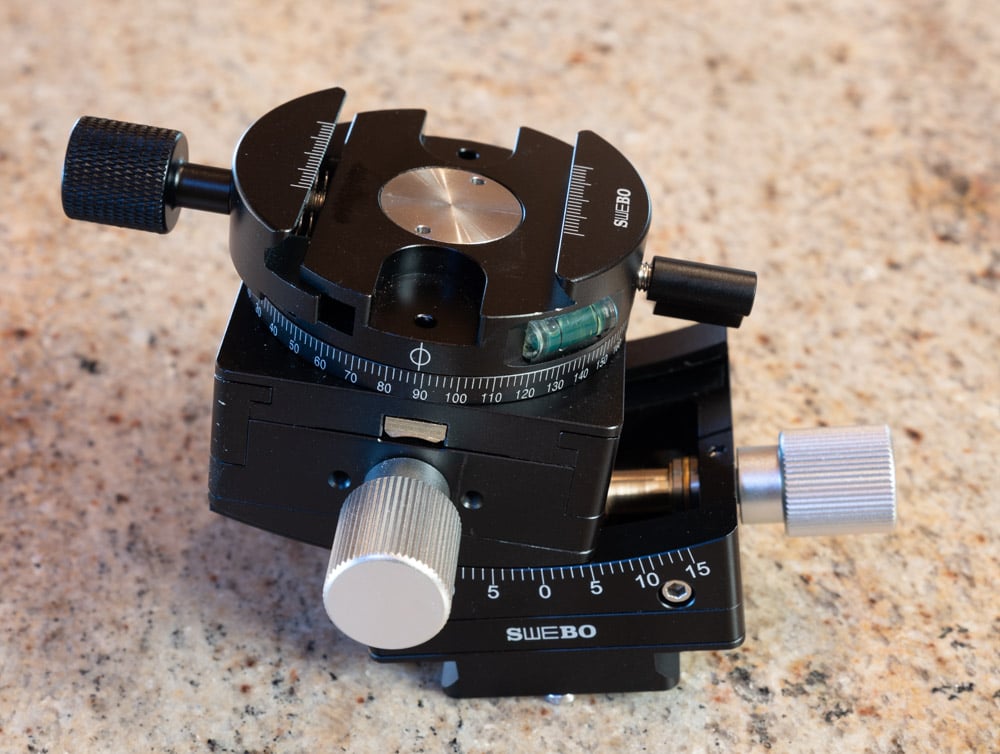 Operation is smooth, but the gearing is far slower than the Arca Swiss 60 gearing. This is good if what you prize is precision, but slower to operate. In general, I prefer the Arca gearing.
There is nothing wrong with this head except the lack of base yaw, but I'm surprised that it costs virtually as much as the Arca Swiss 60.