I'm trying to find a zoom lens that works well for distant landscapes, sometime stitched, sometimes not. My initial experiments with the Nikon AF-S Nikkor 200-400 mm 1:4G were unsuccessful. However, after testing the known sharp Nikon AF-S 400mm f/2.8 under similar conditions and finding blur traceable to thermal atmospheric turbulence, I was ready to go back and try the zoom again under conditions that provided better seeing.
First, I tested the center sharpness of the zoom indoors with flash illumination: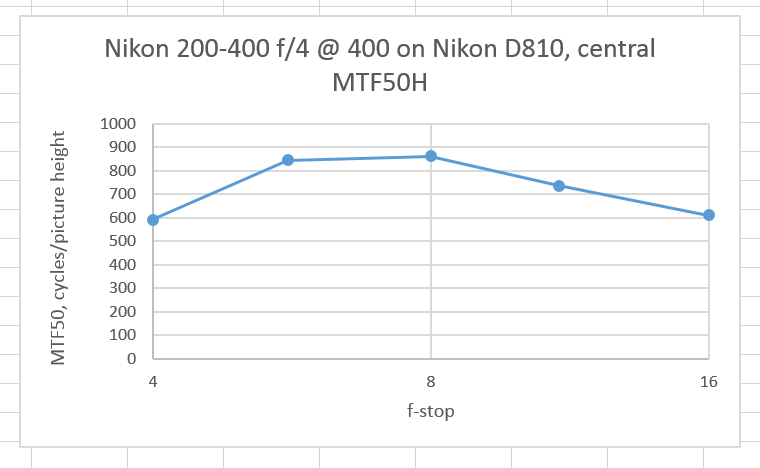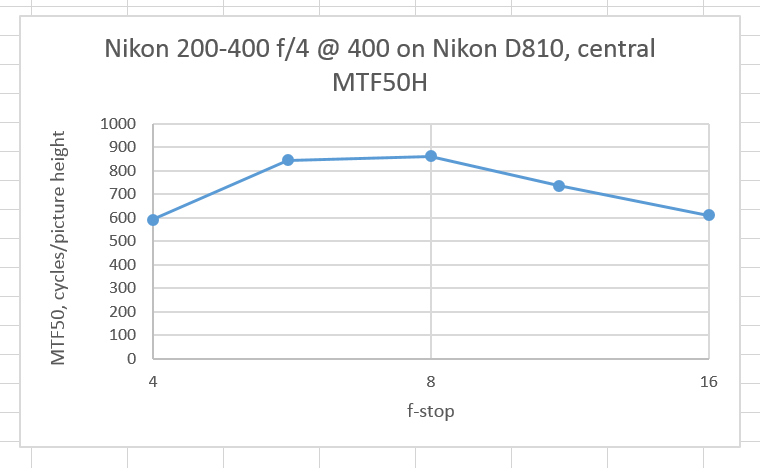 The absolute numbers aren't very good, but they are only slightly worse than I got when I tested the 400/2.8 with the same target and distance. The problem is that I can't back up far enough to get the target distance to 50 or 100 focal lengths with this long a lens, and thus the target sharpness — or lack of same — starts to influence the results.
At least I know the two best f-stops for center sharpness. I went outside  this morning when it was calm and set up on this hillside about half a mile away: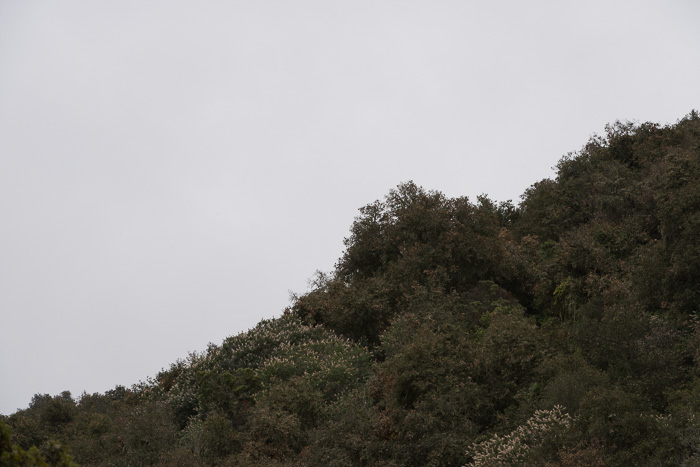 In the center at 400mm,  f/5.6 at 200%: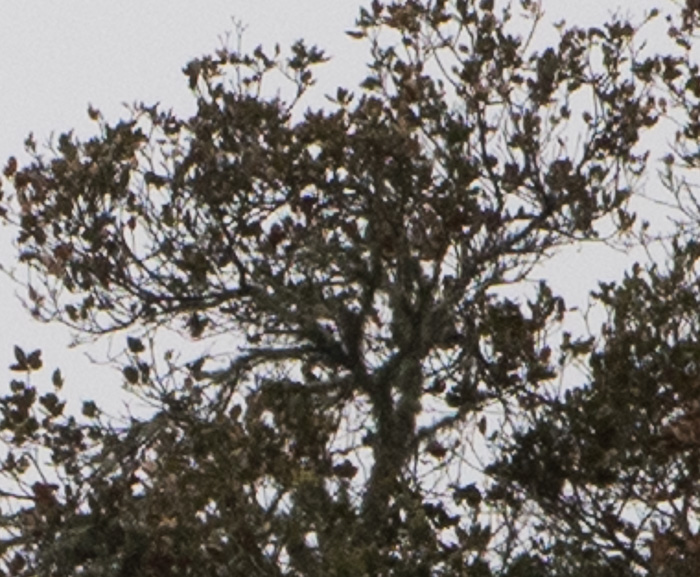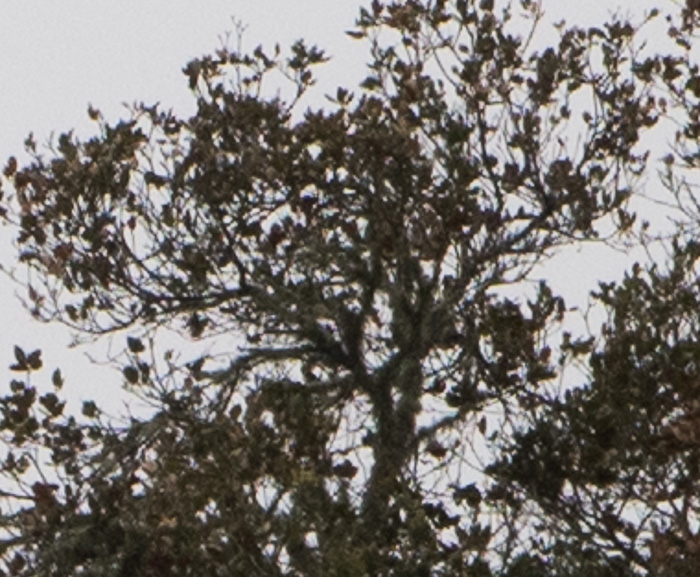 And at f/8: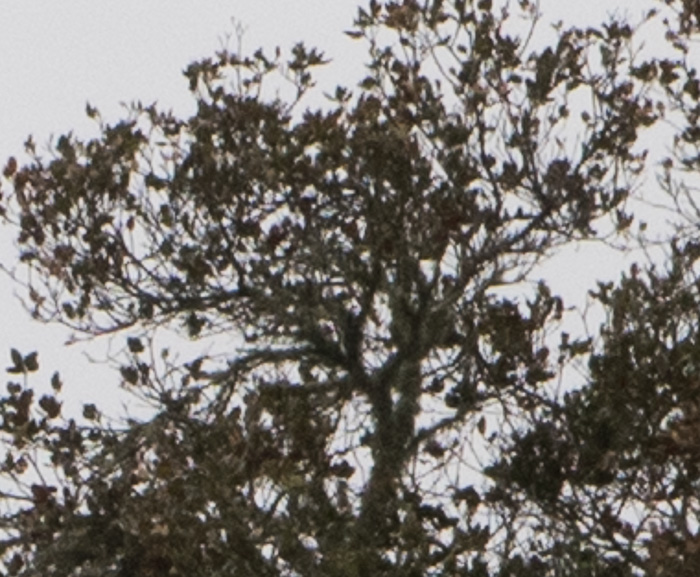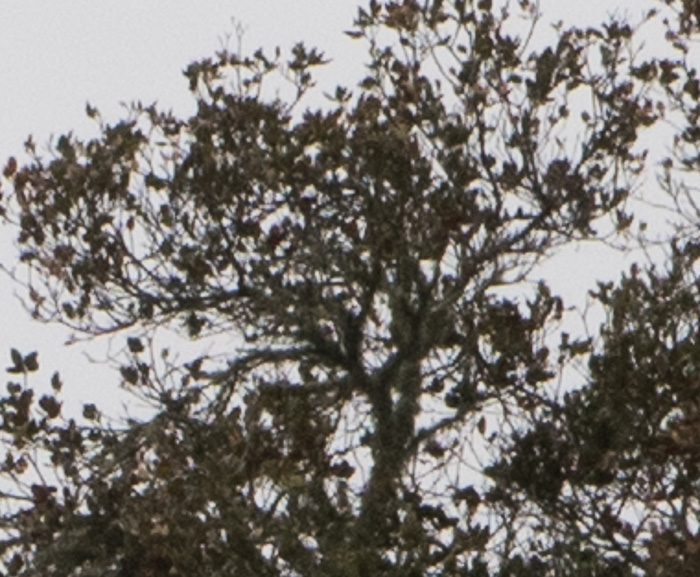 That's pretty close to pixel-level sharpness. Is f/5.6 a little better? Maybe.
In the lower left corner: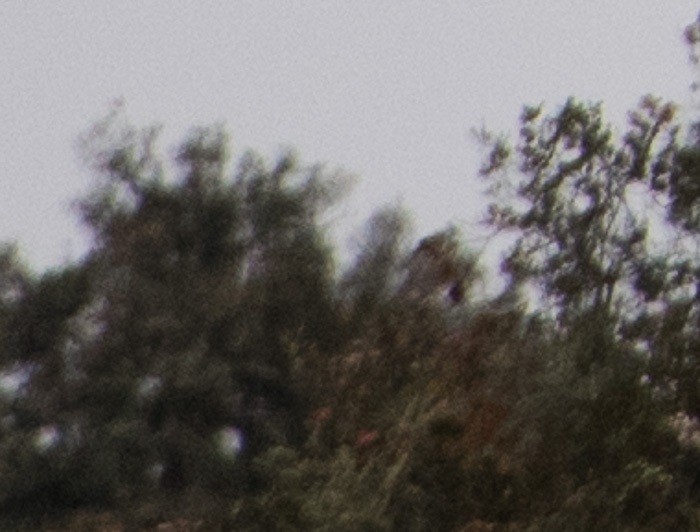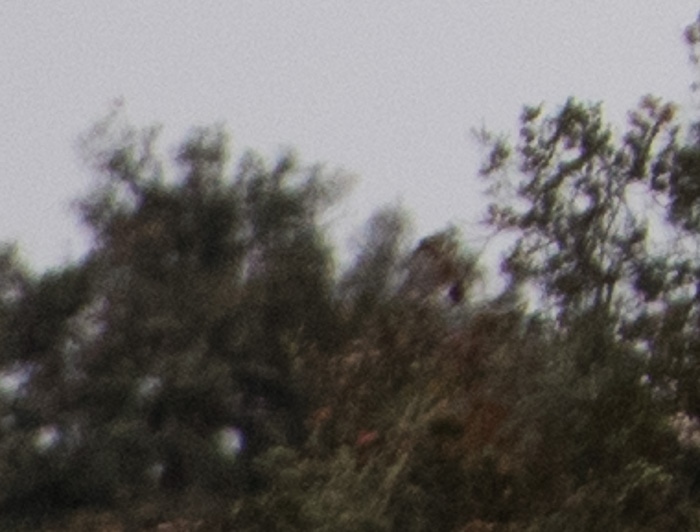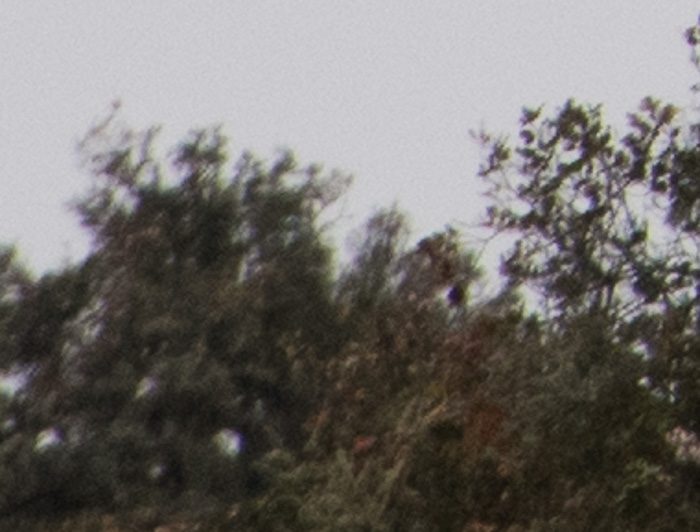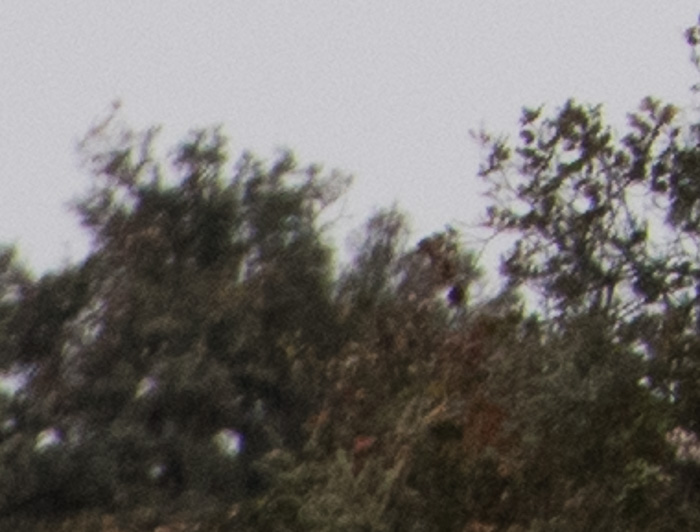 f/5.6 is a pretty soft, but f/8 is acceptable, considering that this is a zoom lens. . What about f/11? We'll lose a bit in the center, but it might be worth it for the sides.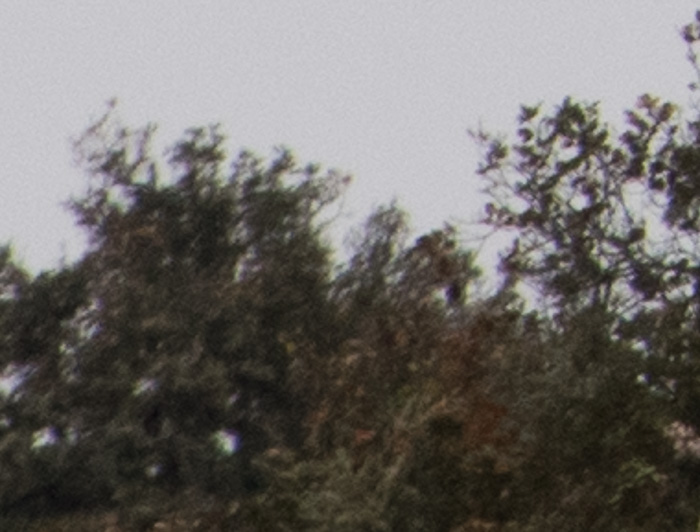 Helps a bit.  What's it look like in the center?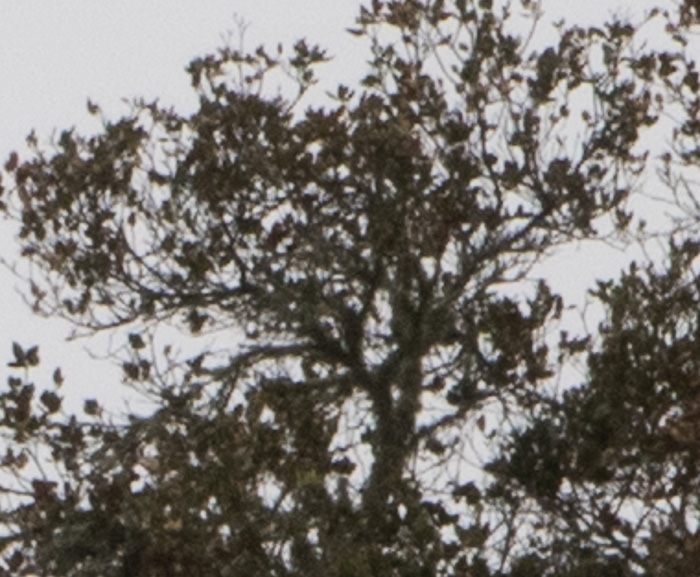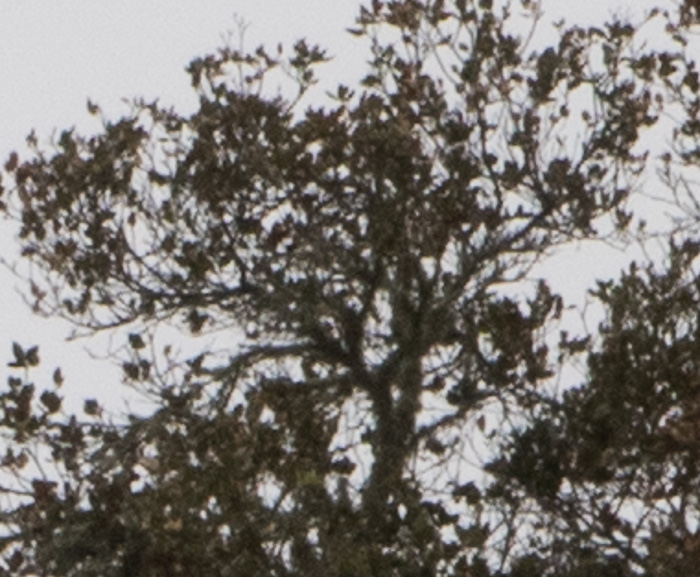 Not bad. I can use either f-stop.
At 300mm in the center: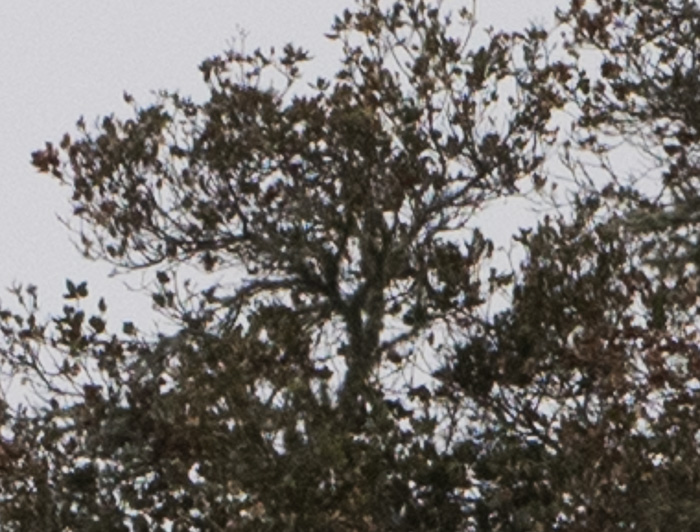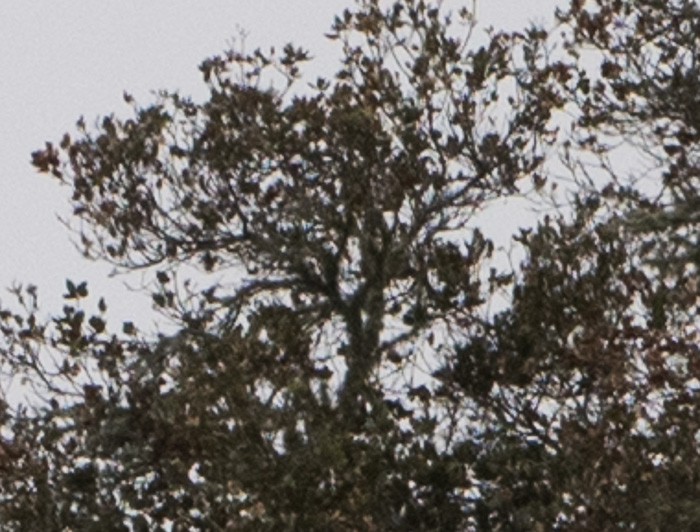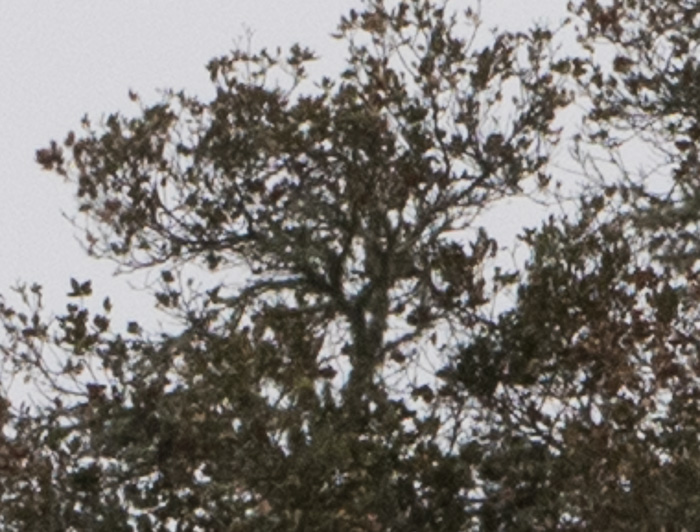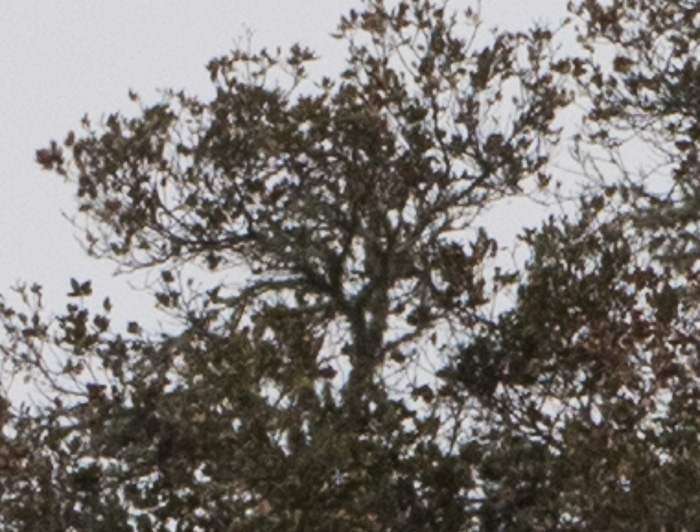 That looks fine. How about the corner?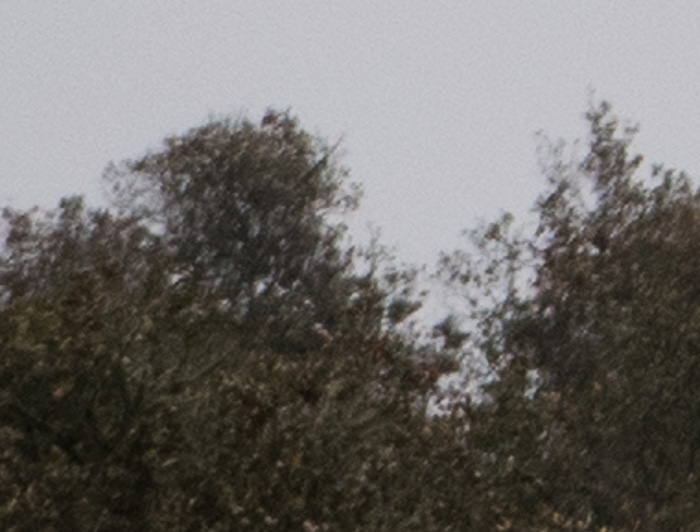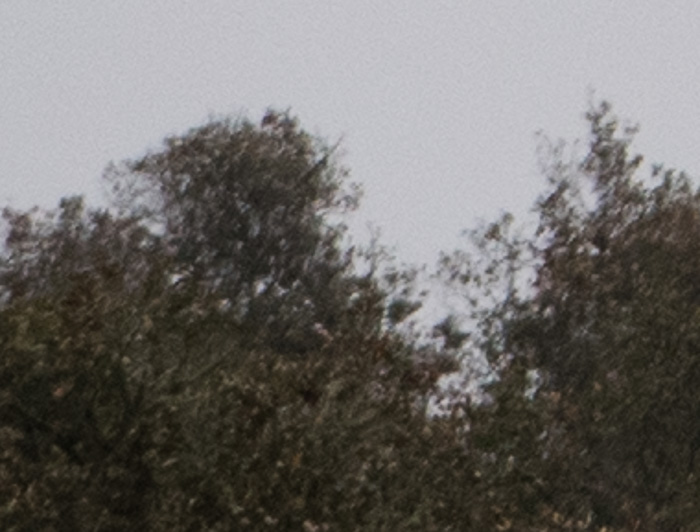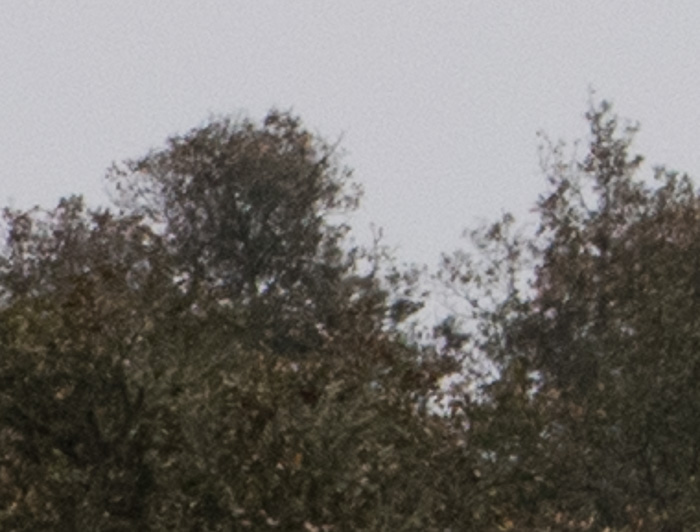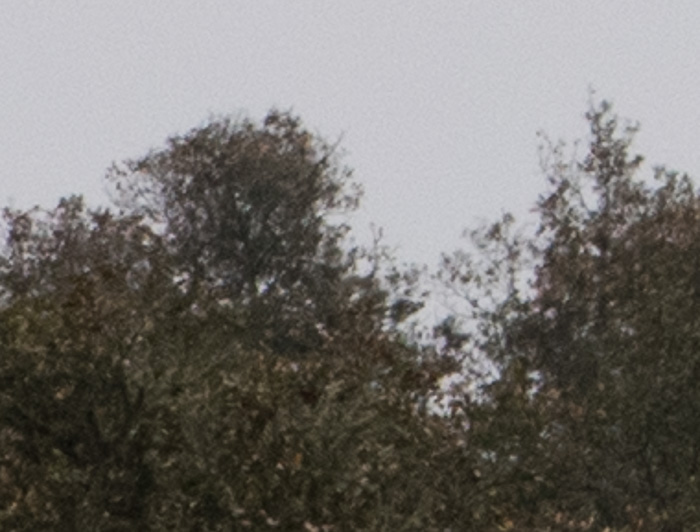 Both of those look OK, with f/8 being a little better.
How about f/11?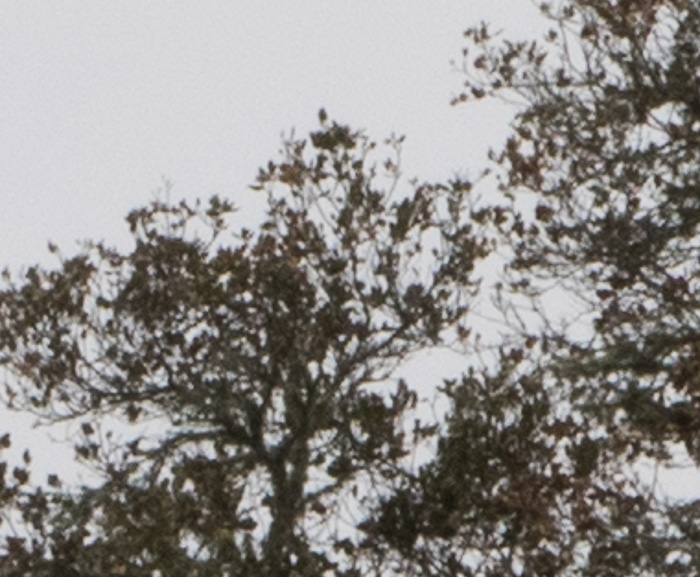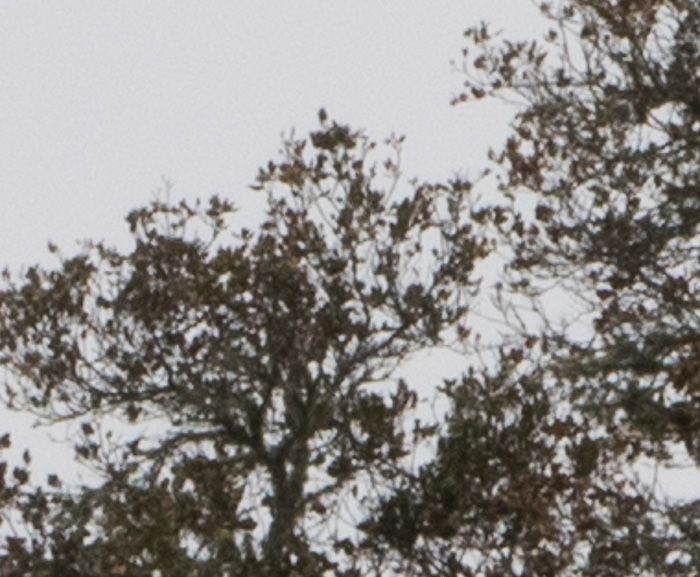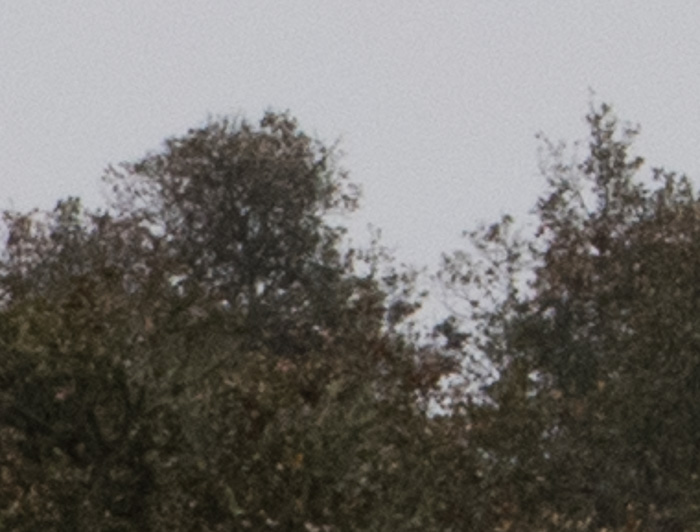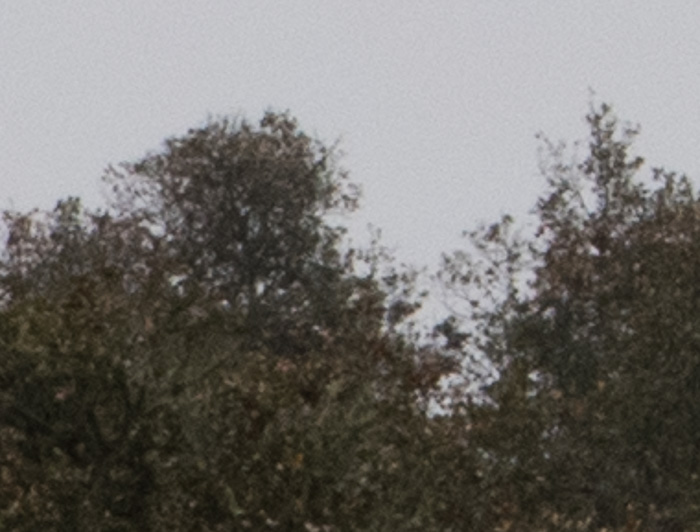 I dunno. I think I'll stick with f/8 at 200mm or so.
At 200mm in the center: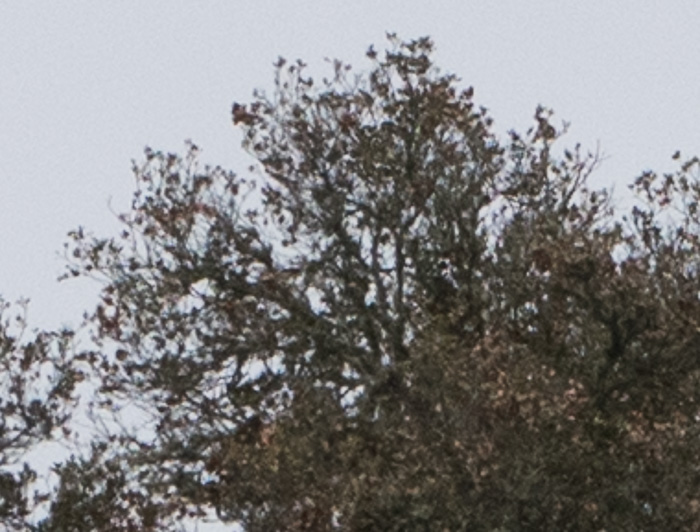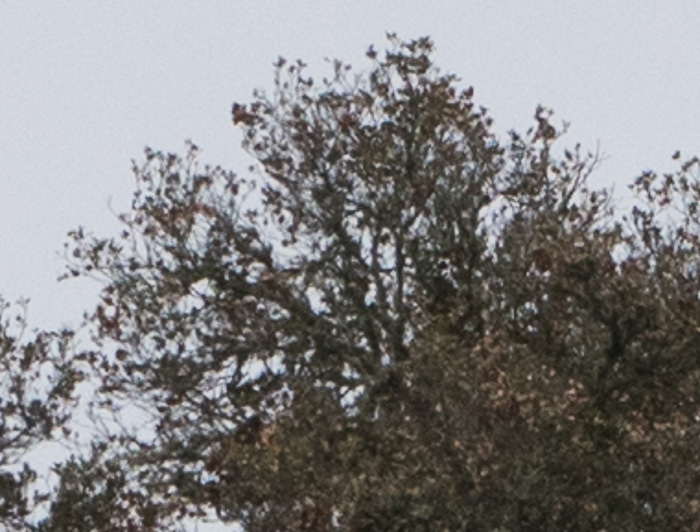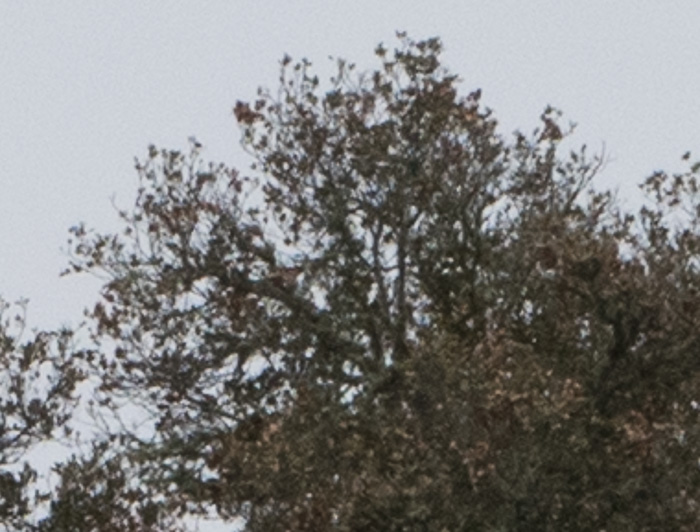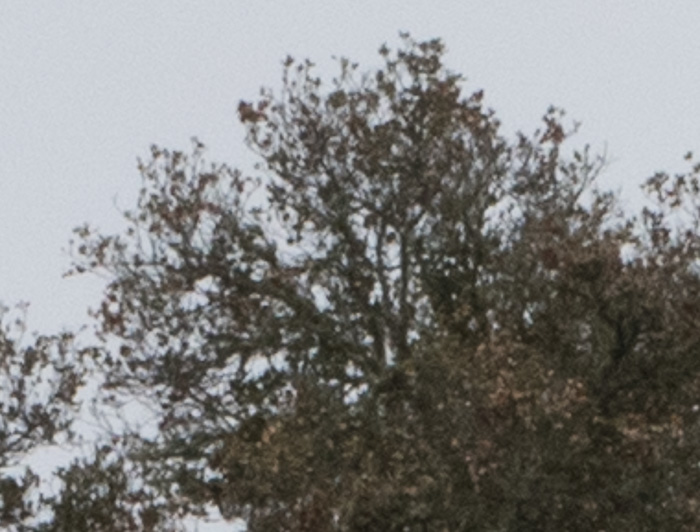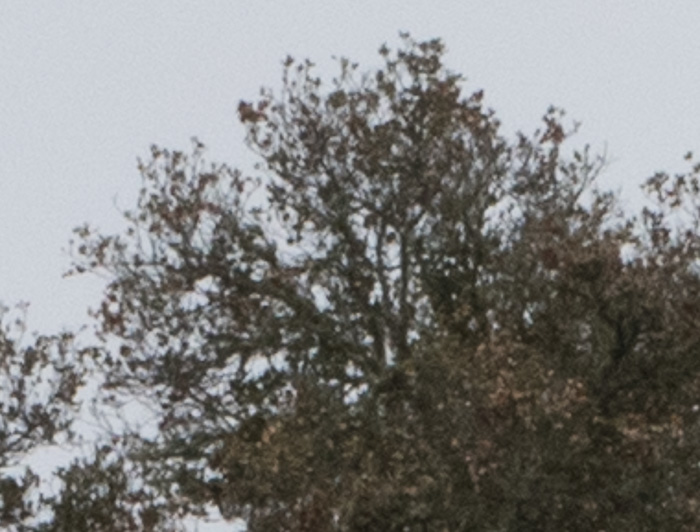 f/5.6 is the sharpest. F/8 is almost there. F/11 shows a little softness but is quite acceptable to me.
In the upper right corner: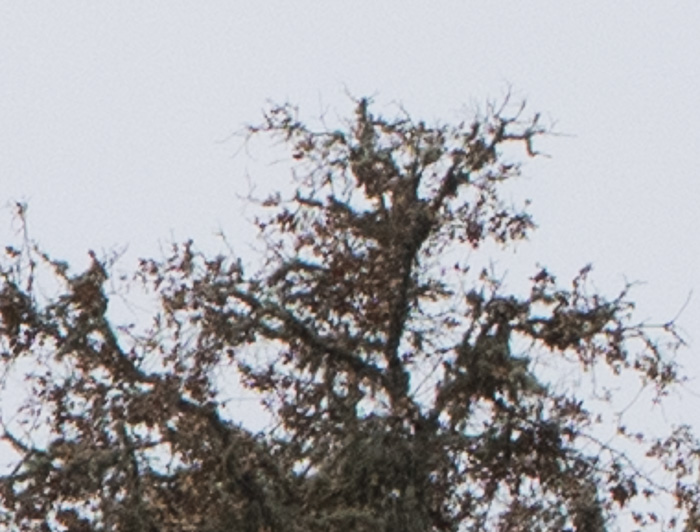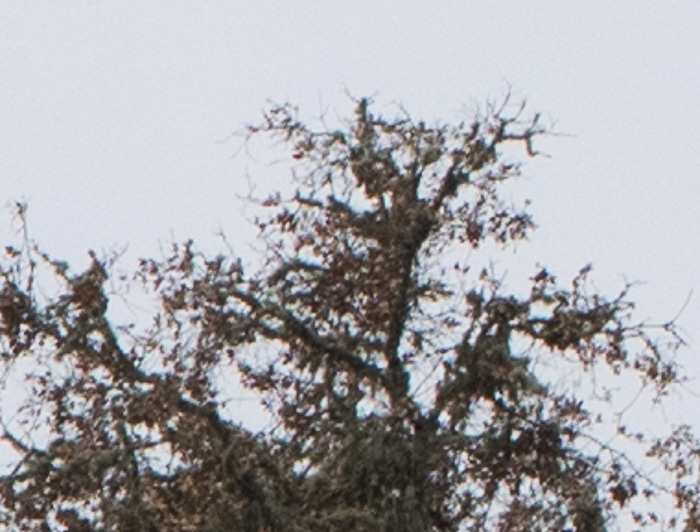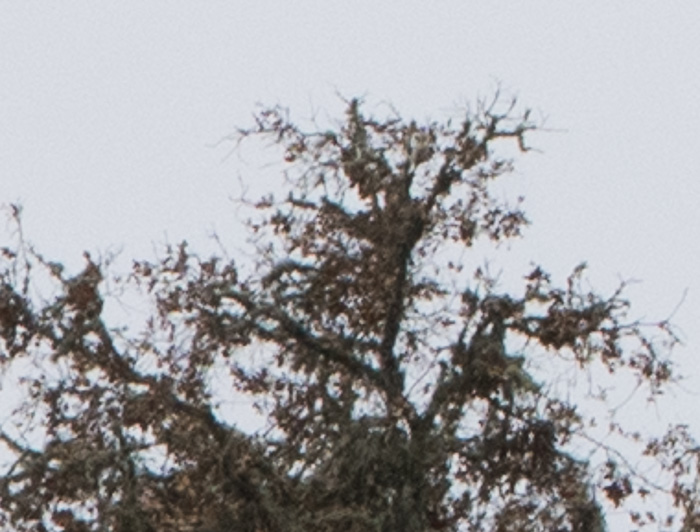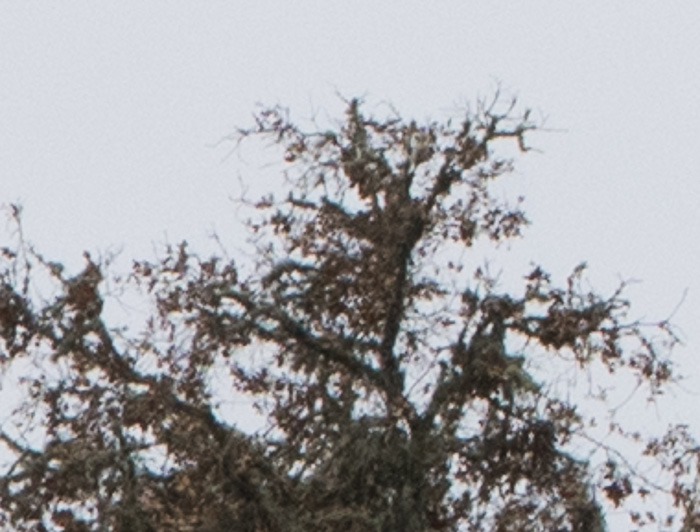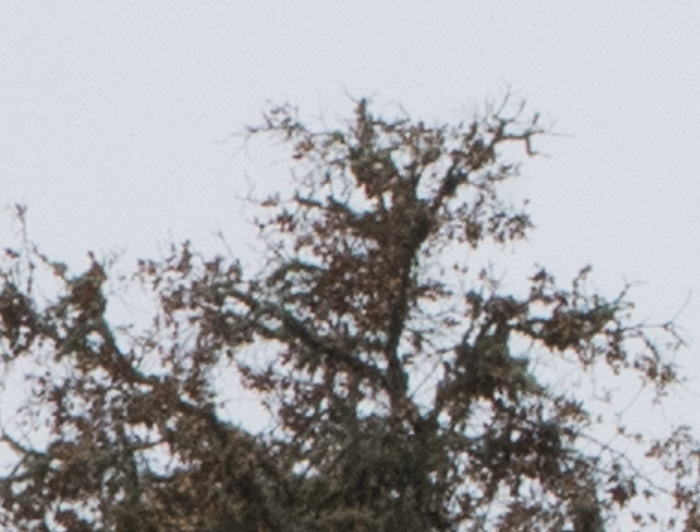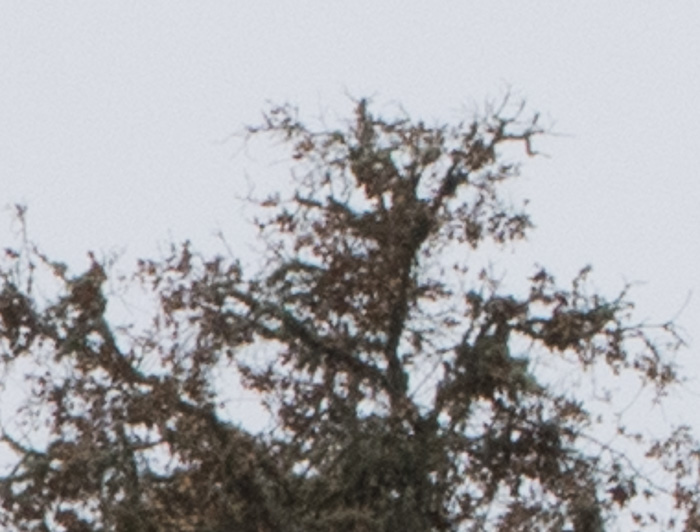 F/5.6 and F/8 are pretty darned goo. F/11 is softer.
It looks like I've found an acceptable zoom for my landscapes. You won't confuse the image quality with the Leica 280mm f/4 Apo-Telyt-R, but it's pretty darned good considering it's a zoom.