This continues a test of the Zeiss 85mm f/1.8 Batis on a Sony a7RII that I started yesterday. This post is an attempt to reproduce anomalous behavior that has been reported on the web for this lens. It has been described as chromatic aberration. Since this lens appears to me to be not particularly prone to either longitudinal  or lateral chromatic aberration (LoCA and LaCA), I found the claim that the Batis was much more affected with this malady than most lenses in its price range surprising.
The examples posted showed color fringing associated with blown highlights. I attempted to reproduce this behavior with this scene: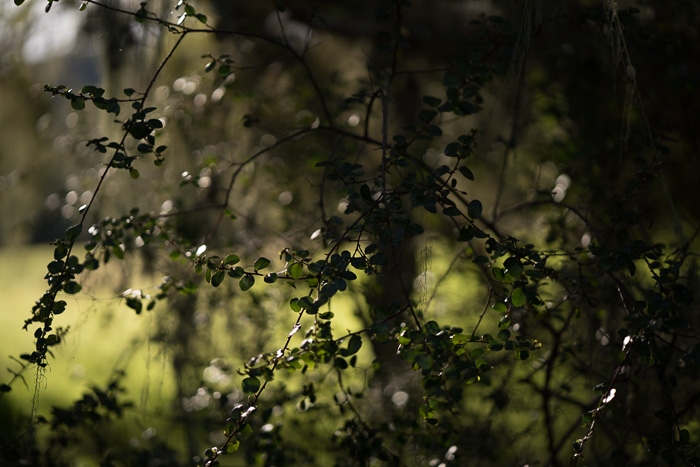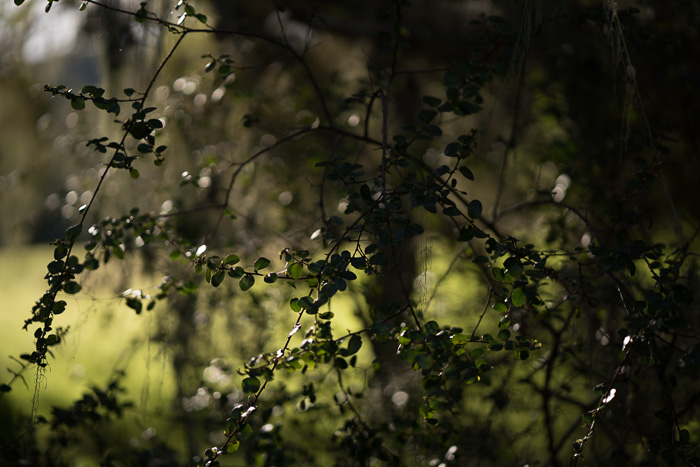 What we have here is an exposure with the Batis wide open, with an assortment of specular highlights on shiny oak leaves.  Let's take a hard look at some, both close to in focus, and quite out of focus.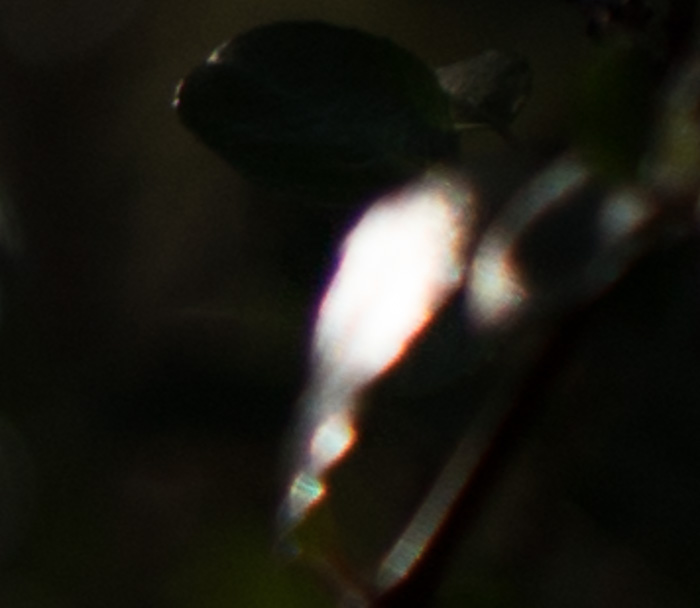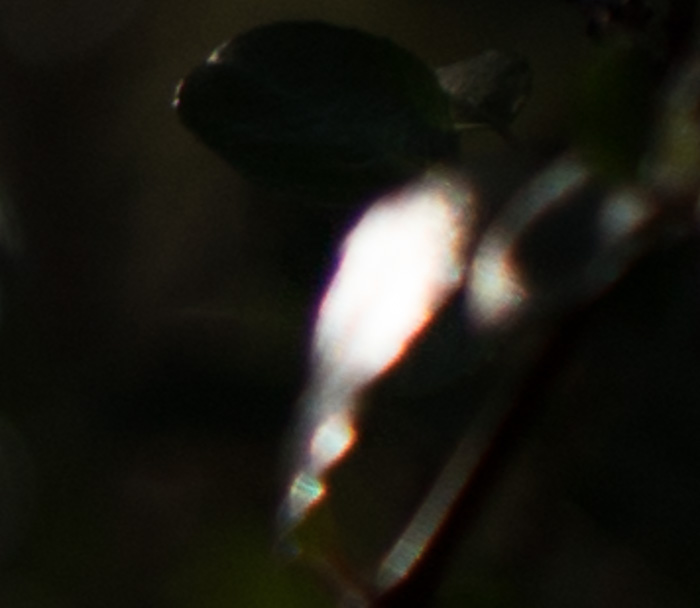 This is a fairly sharp leaf on the right side of the image, and shows mild magenta fringing on the sharpest edges.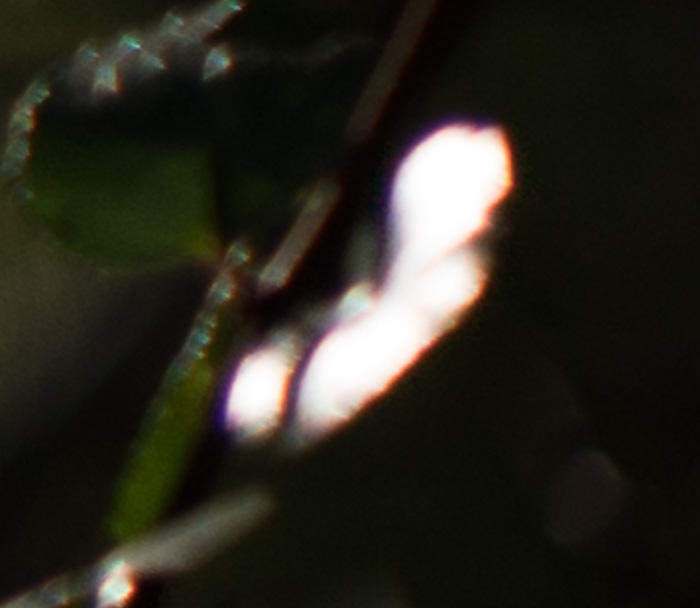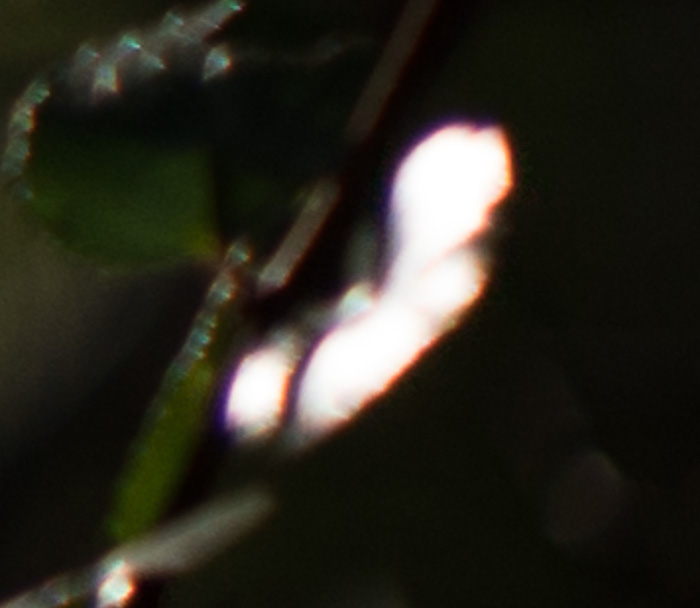 Another right side leaf shows similar fringing.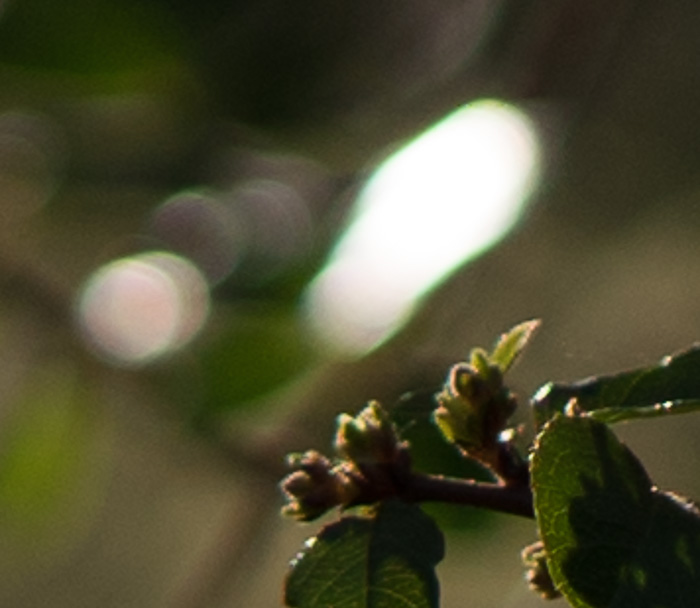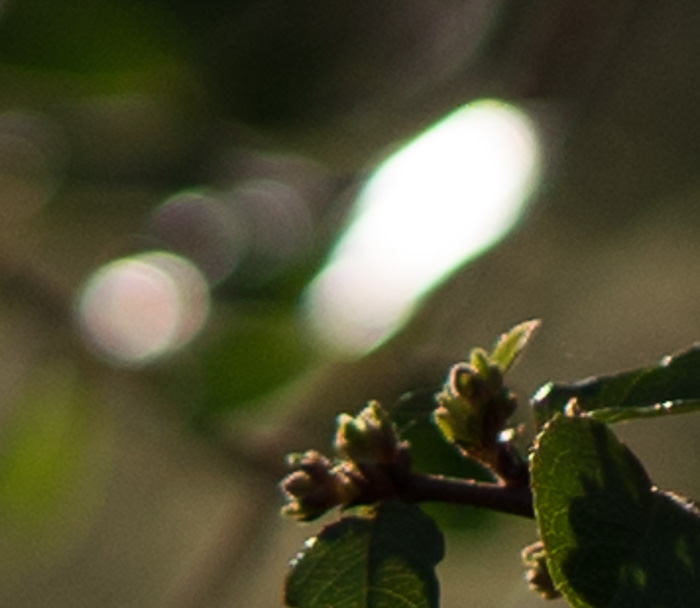 A middle-left leaf shows green fringing. The OOF highlights also show slight green fringing.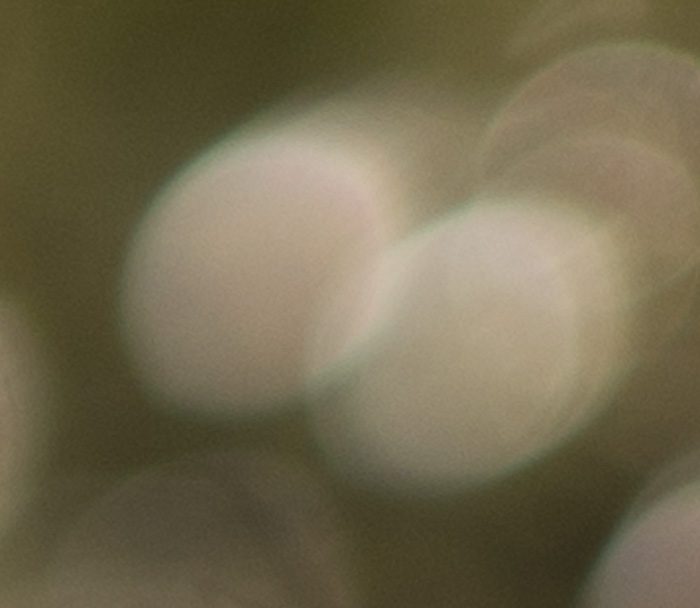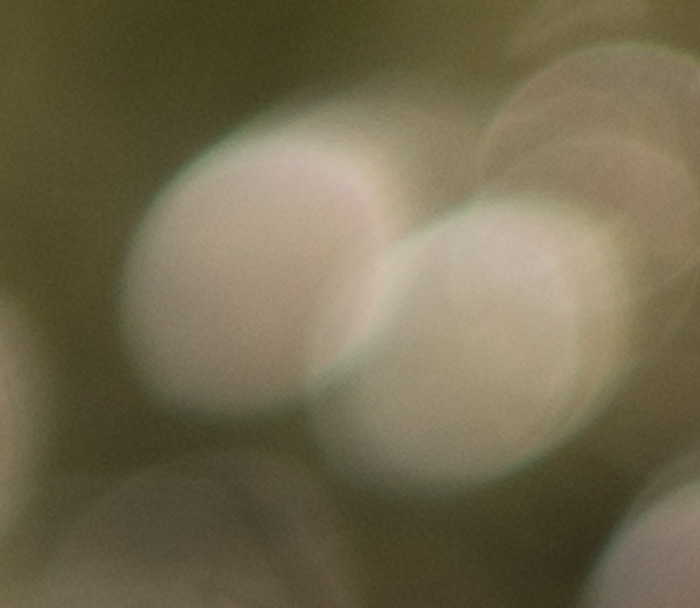 Well OOF leaves show what might be fringing, but what is more likely the green adjacent foliage being lightened by the highlight bokeh.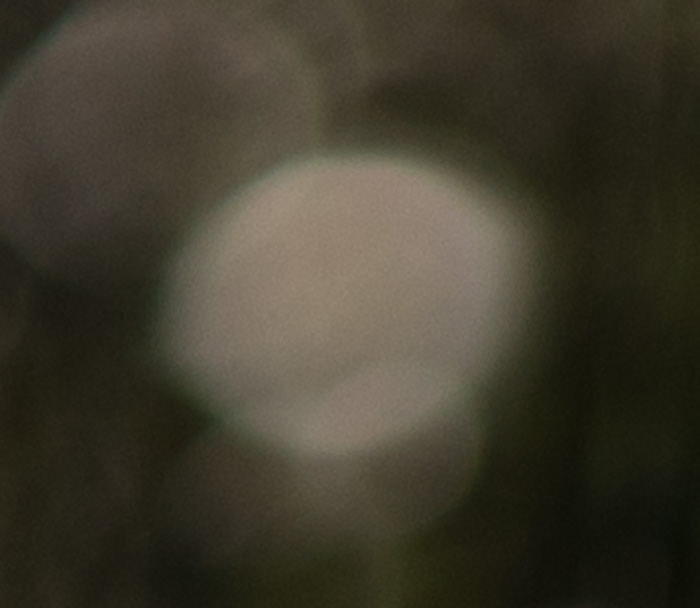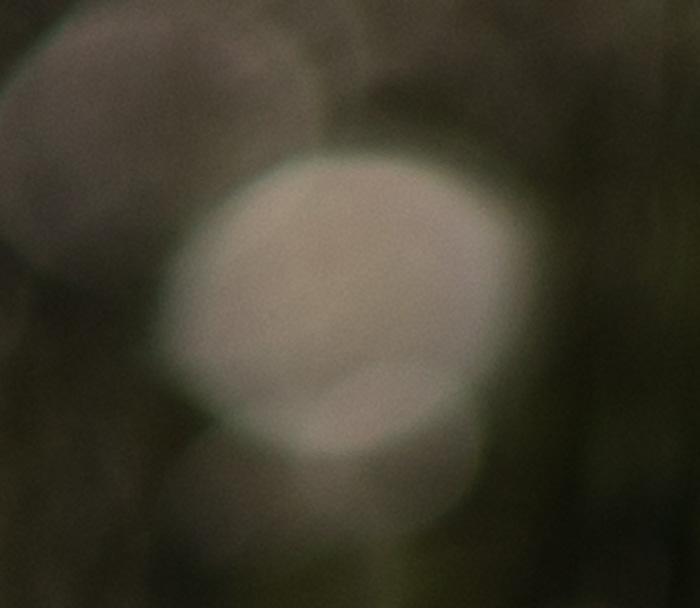 When the background is very dark, there is less green in the fringing, making it likely that this behavior is not indicative of lens problem.
OK, now that we've duplicated the problem, what do we do? I'm planning on doing more work to characterize the lens, then seeing what happens with other lenses in similar circumstances.