I went for a walk this morning with the a7RII and the Zeiss 85mm f/1.8 Batis. I'll show you some pix, but first I want to say what a great fit this lens is for the a7x bodies. It's not a big lens, but it's not tiny. It doesn't stick out in front of the camera as much as you'd expect, which is nice. But the greatest thing is that it is very light. It's the opposite of the 90 'cron; when you pick that lens up, you're surprise by how much it weighs, but when you pick up the Batis, you're impressed by how light it is.
And, as far as I'm concerned weight trumps size in photography. I don't mind carrying a somewhat bigger bag if it's lighter.
The first thing I'll show you is my solar array/distortion tester with the lens wide open: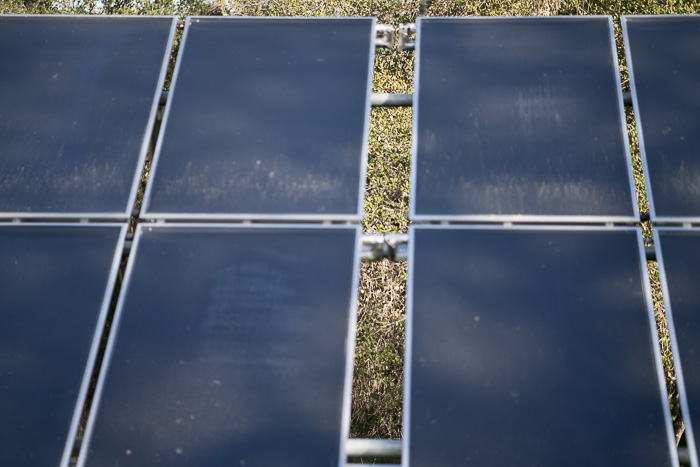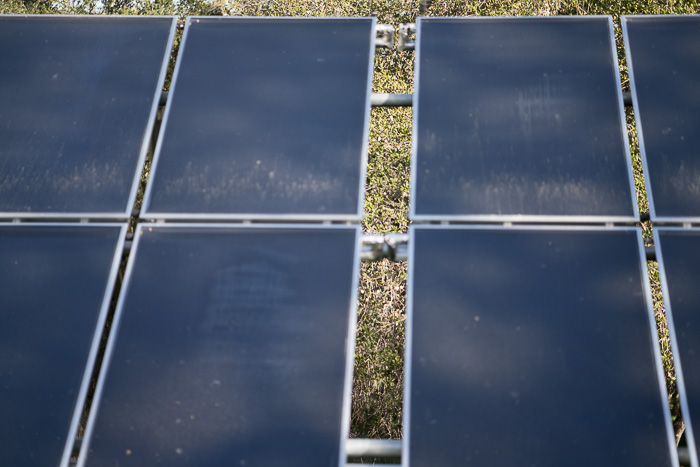 There's no Lr lens correction in this or and other image in this post except the one immediately below. The distortion appears to be of the pincushion variety, and not strong.
Turning lens correction on helps: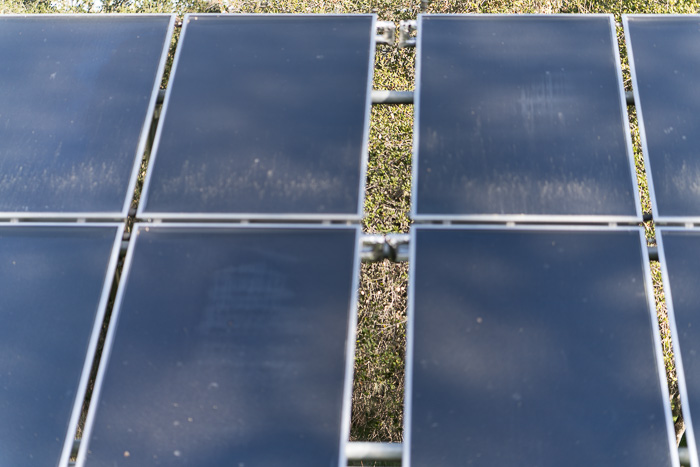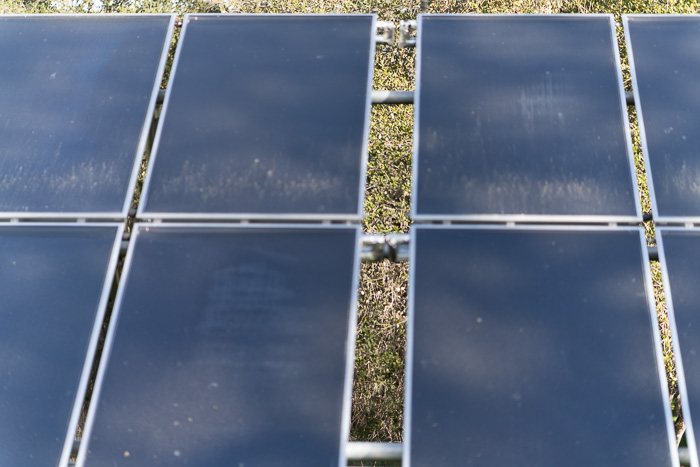 Why does it make the image brighter? Beats me.
Next, let's look at a strongly backlit f/5.6 image: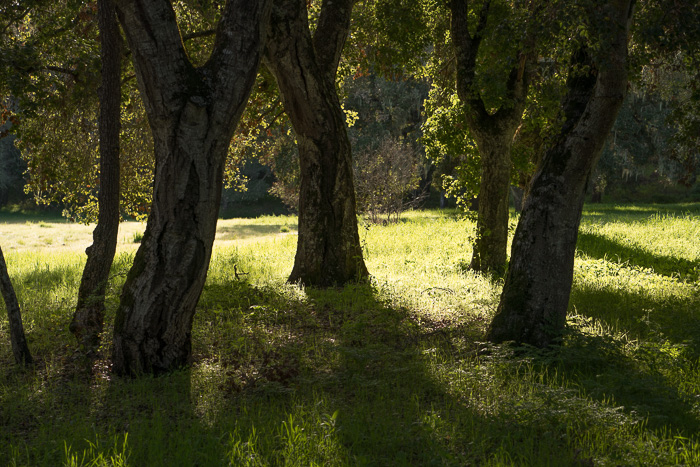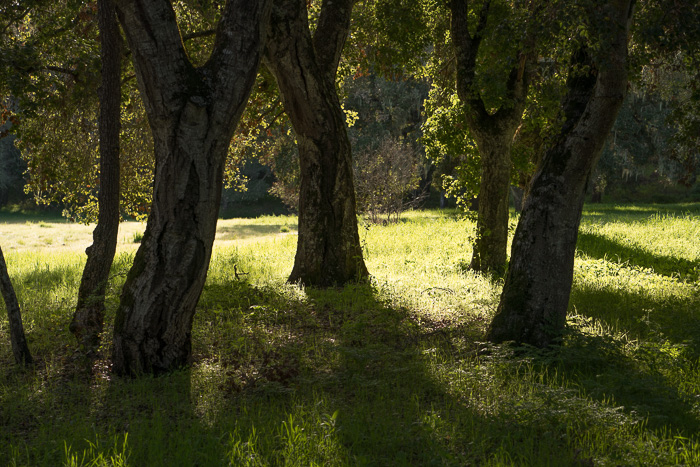 Zooming in on a hard edge: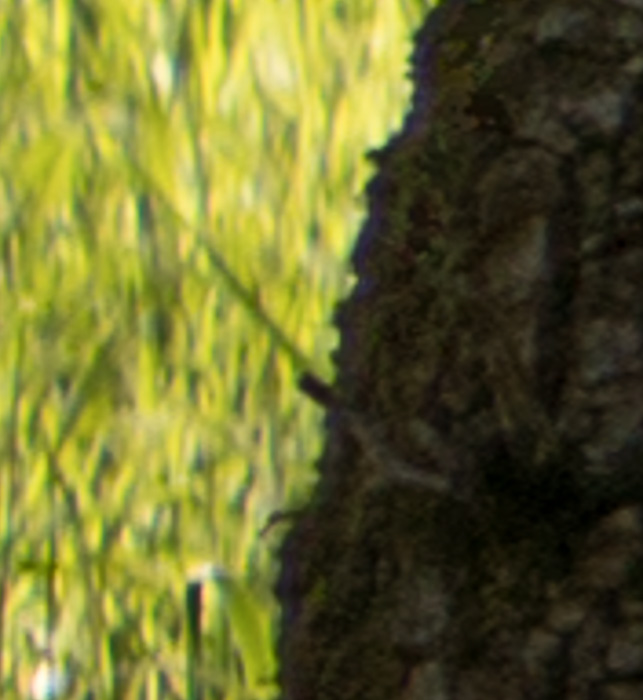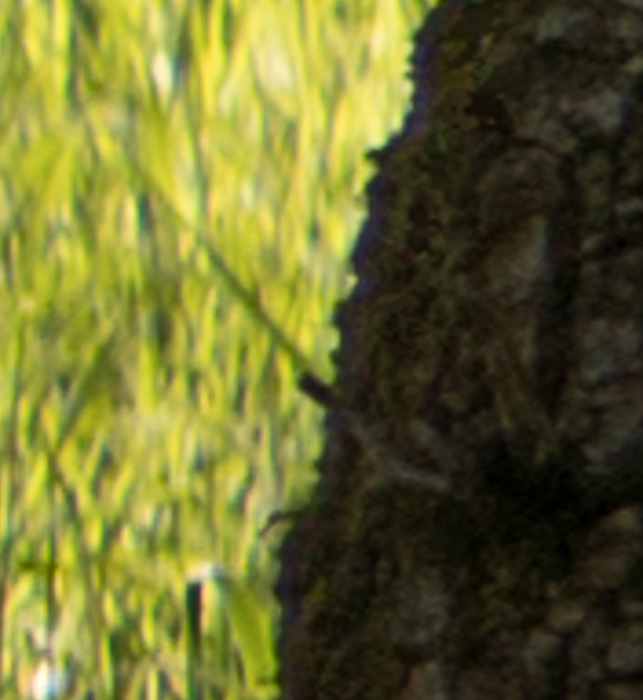 Is there green fringing? Hard to say.
Putting the sun is a place that often causes odd diaphragm images shows no problem at f/4.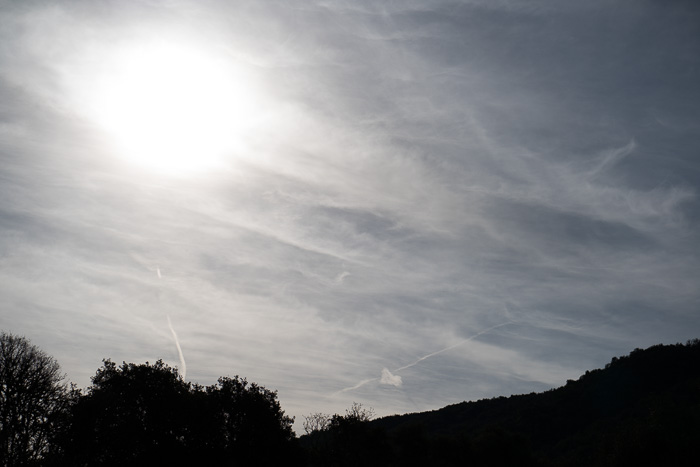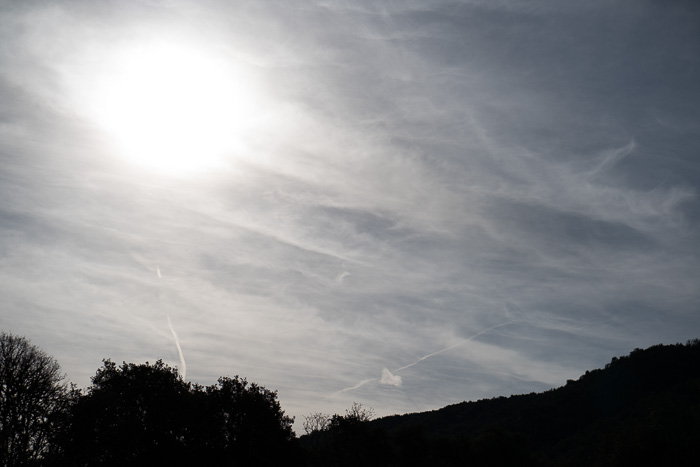 That odd shape in the lower center is a cloud.
At f/4 in extreme circumstances, flare is visible, but the lens basically behaves quite well.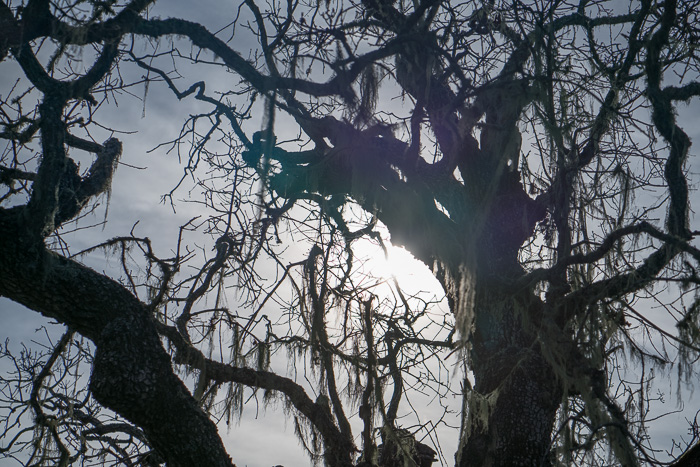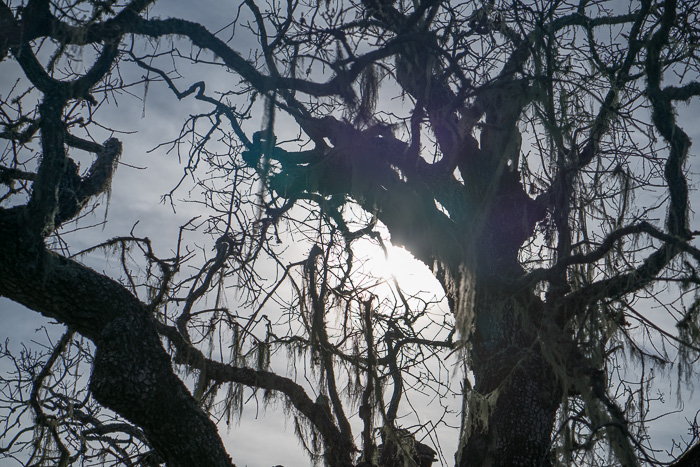 Before the walk, I had to make an image of the sunrise, such as it was.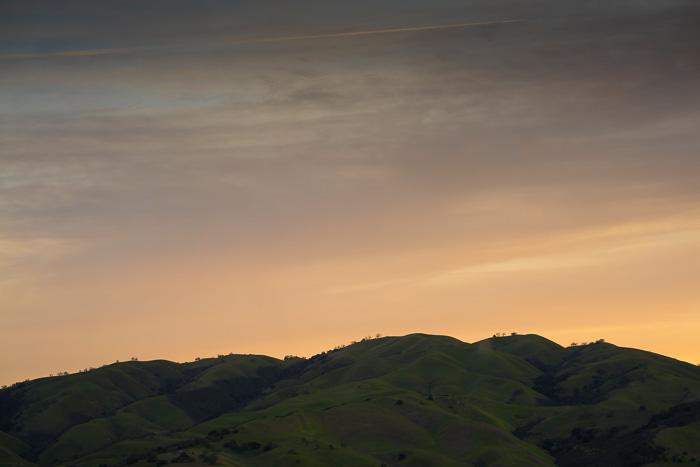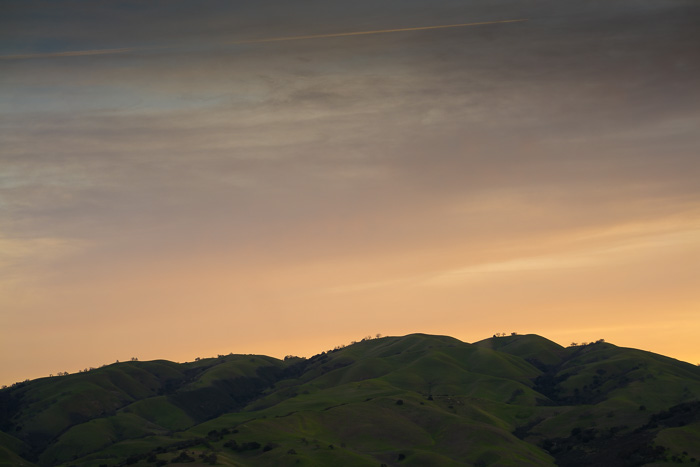 Zooming in on the lower left show sharp results: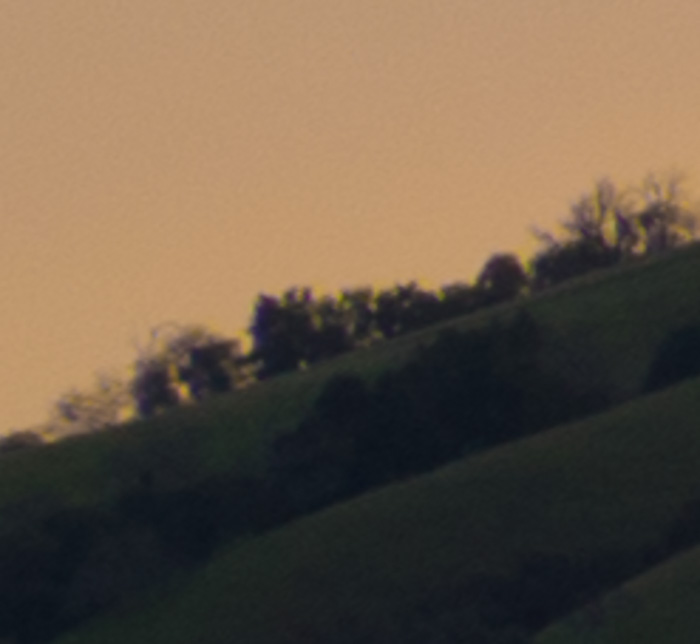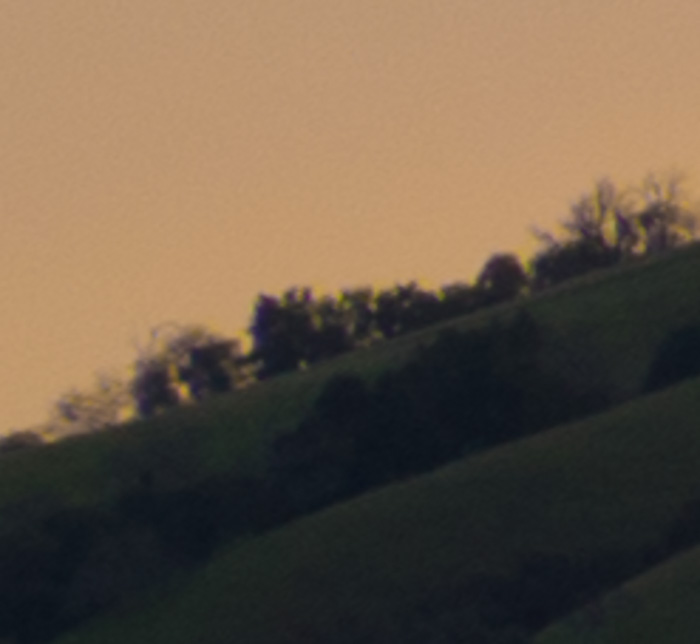 Is there any fringing? If there is, it's not much.
Starting up a hill, lead by my traveling companion and shooting at f/4.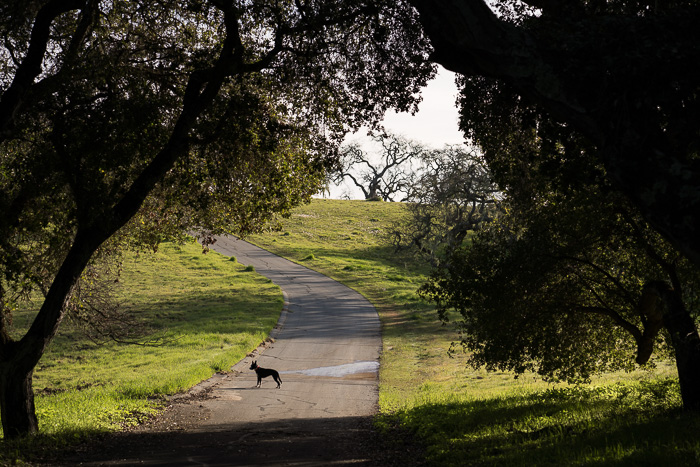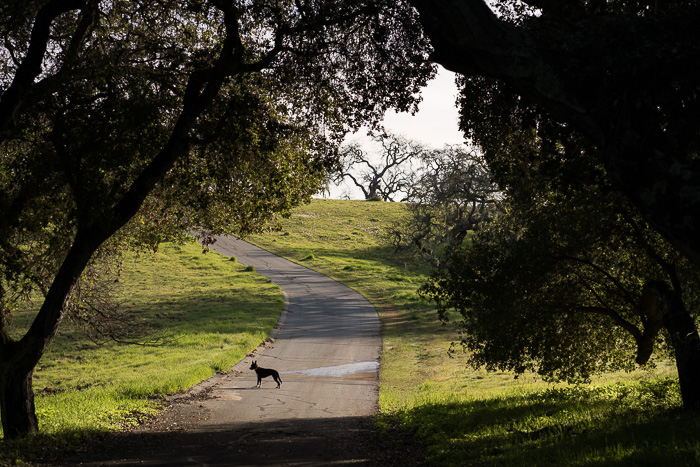 Bella is a McNabb Border Collie, and looks good zoomed in: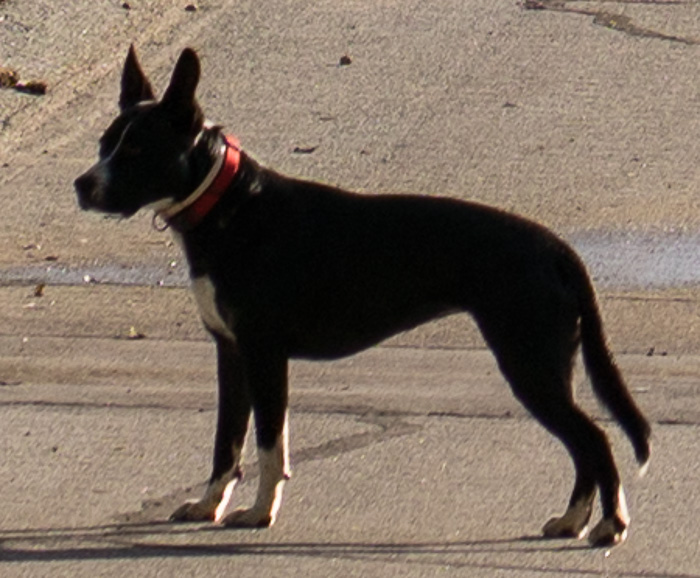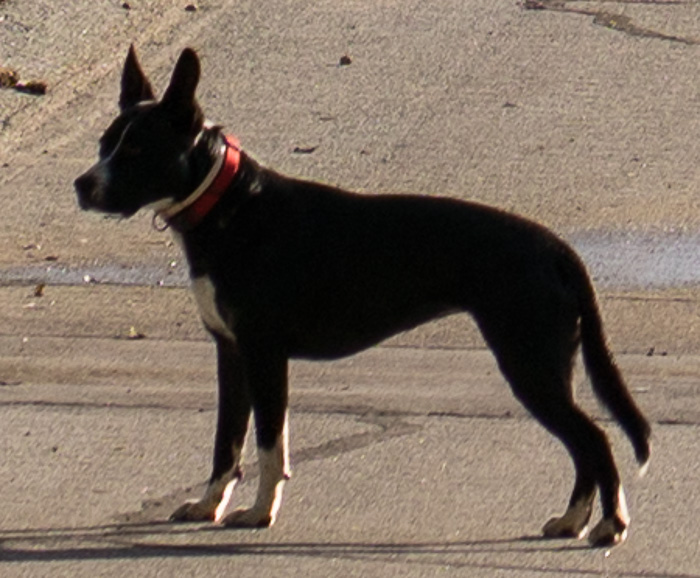 Upper left: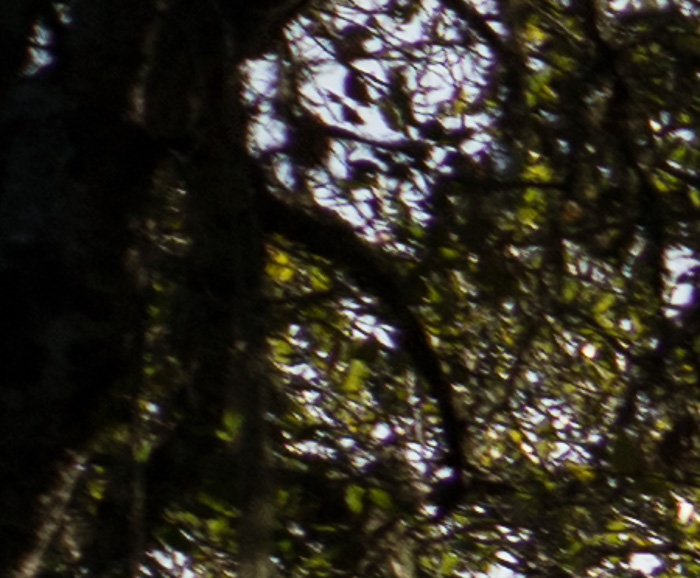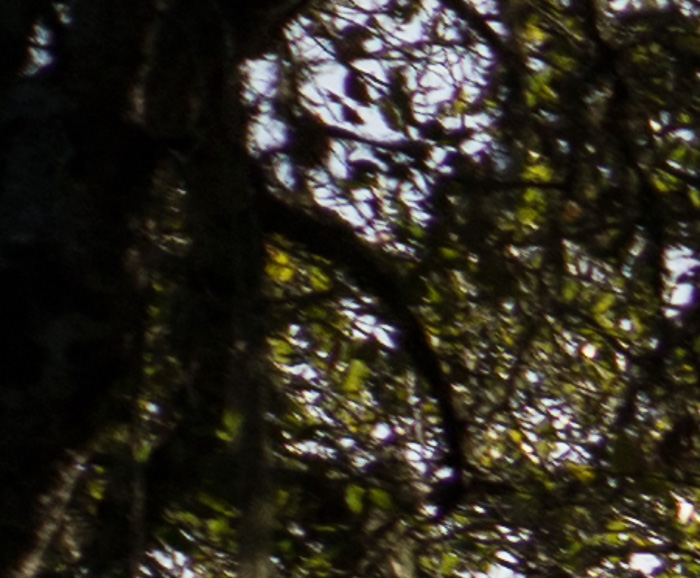 Lower right: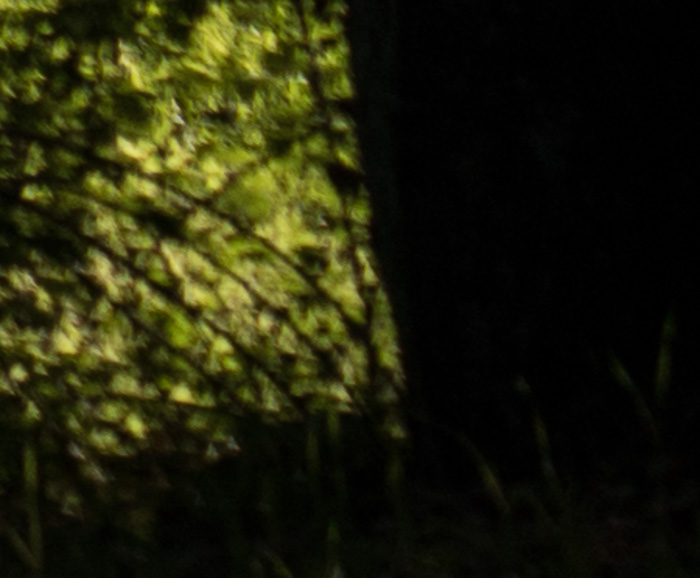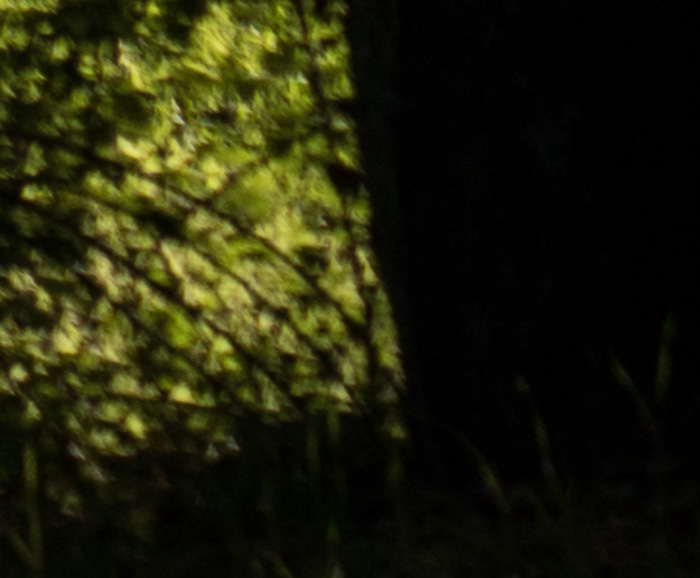 Some DOF problems at that aperture, apparently, but no fringing.
This has been a good year for shooting stars. Here we look at them at f/6.3, which is pushing it for DOF, but this is a lens test: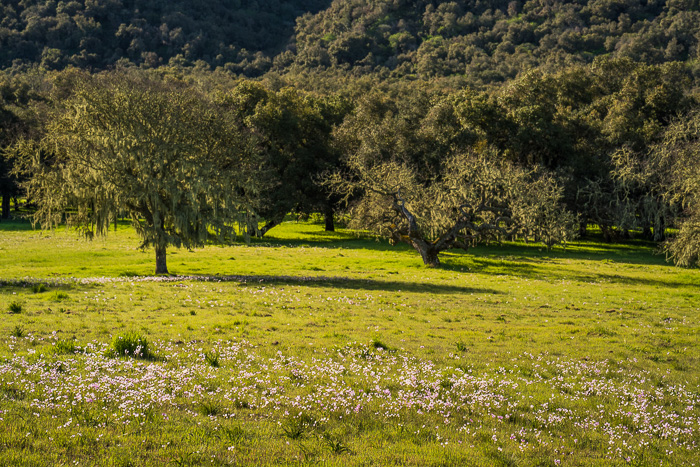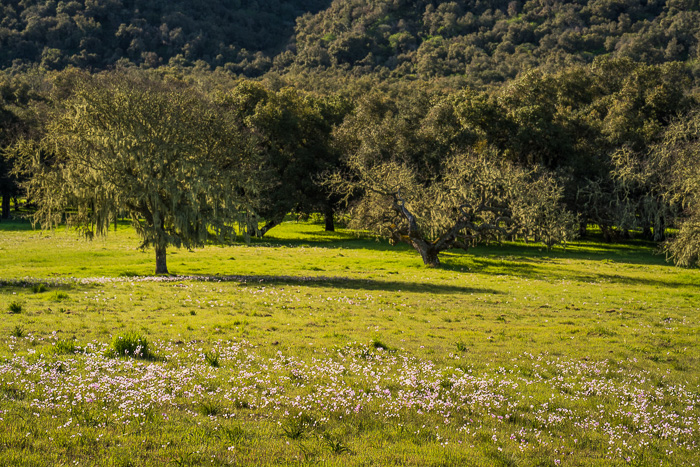 The lower corners: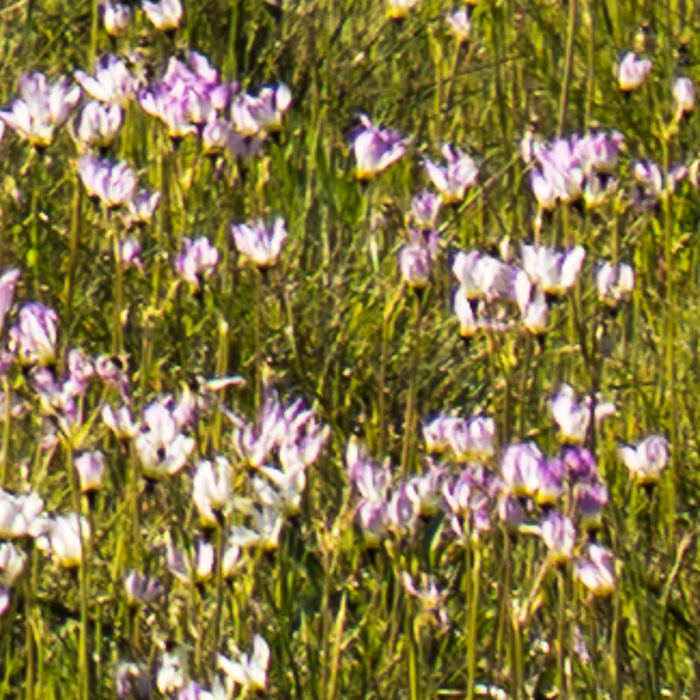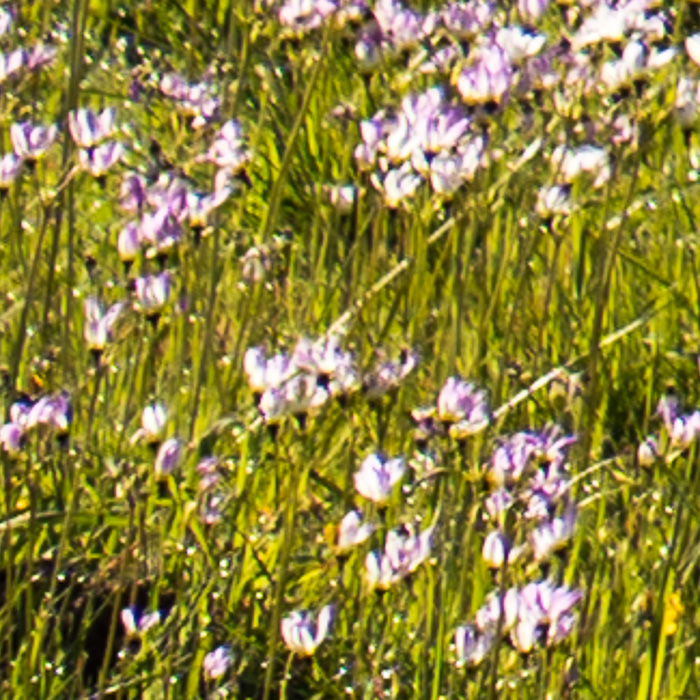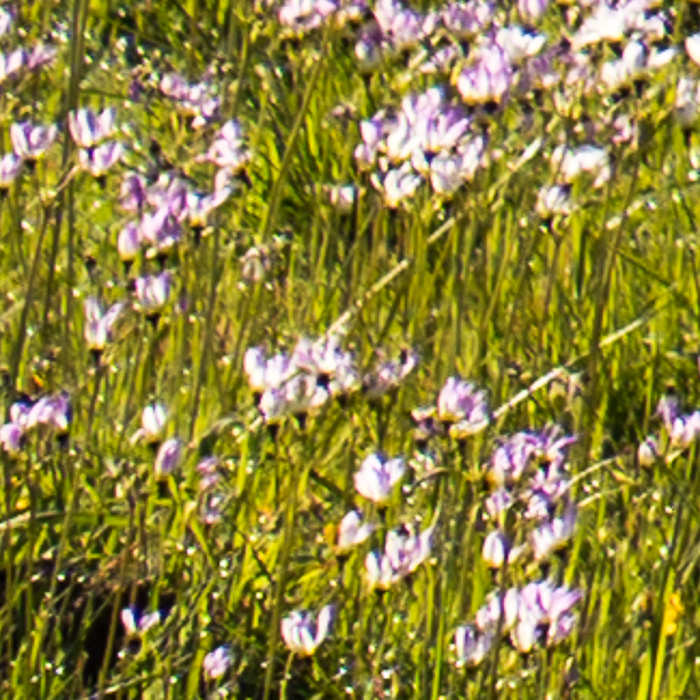 Next, we'll see how the lens does on some test charts.