This is the 9th in a series of posts on the Hasselblad X2D 100C camera and the XCD lenses. You will be able to find all the posts in this series by looking at the righthand column on this page and finding the Category "X2D".
In my previous quantitative testing, I found the Hasselblad XCD 38mm f/2.5 to be nicely sharp on axis. I didn't have an easy way to do and apples to apples comparison of those results to the ones I'd done earlier for the GF 45mm f/2.8 on the GFX 100S. In this post I'll do a real-world comparison with distant foliage on a still California morning as the subject.
If you want me to cut to the chase, there is little difference between these setups on axis. If you  jump to the next post, you can see that there are some differences at the edge of the long direction of the sensors. 
I set up the cameras as follows:
RRS 4-series Versa legs
Arca-Swiss C1
2-second self timer
ES
Base ISO
AF-S for five shots, picking the best sharpness in post; this calibrates out field curvature
f/2.8, f/4,  f/5.6, f/8, f/11
Manual shutter speed selection, 1/1000, 1/500, 1/250. 1/125. 1/60
Subject distant 100 meters
I developed the images in Lightroom with
White balance set to Daylight
Adobe Standard Profile
Sharpening: amount 0, radius 0, detail 0
Color noise reduction set to 0.
All others settings at default.
Minus 2/3 stop Exposure move on the GFX images.
Here's the scene at f/2.8: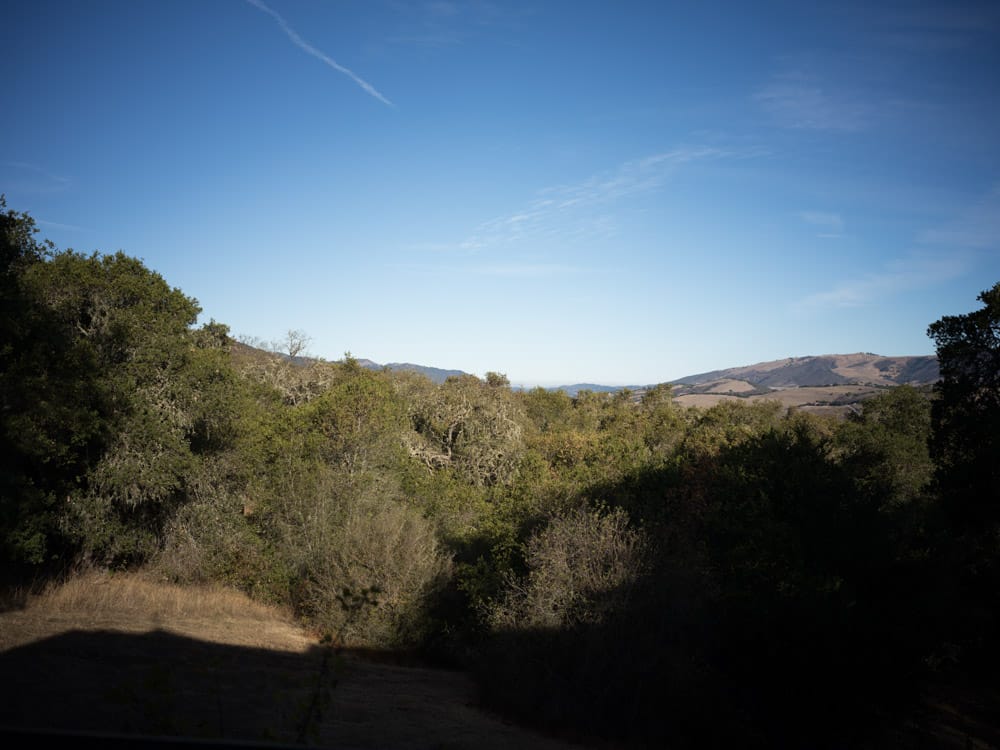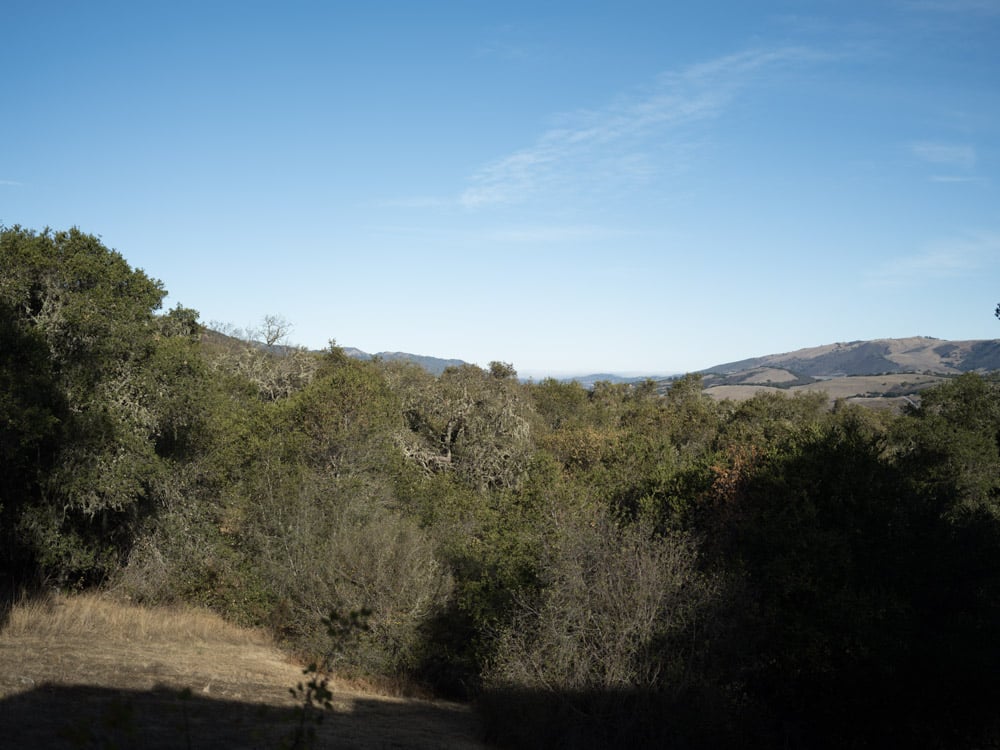 Center crops magnified to about 250%. If that's too much for you, back up from your screen.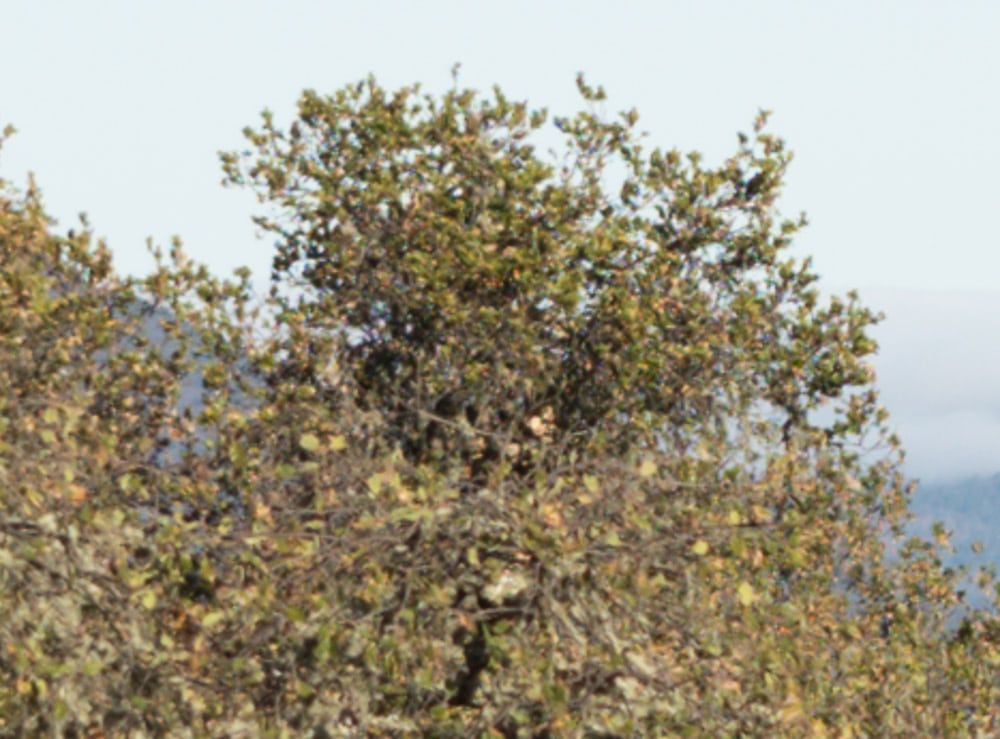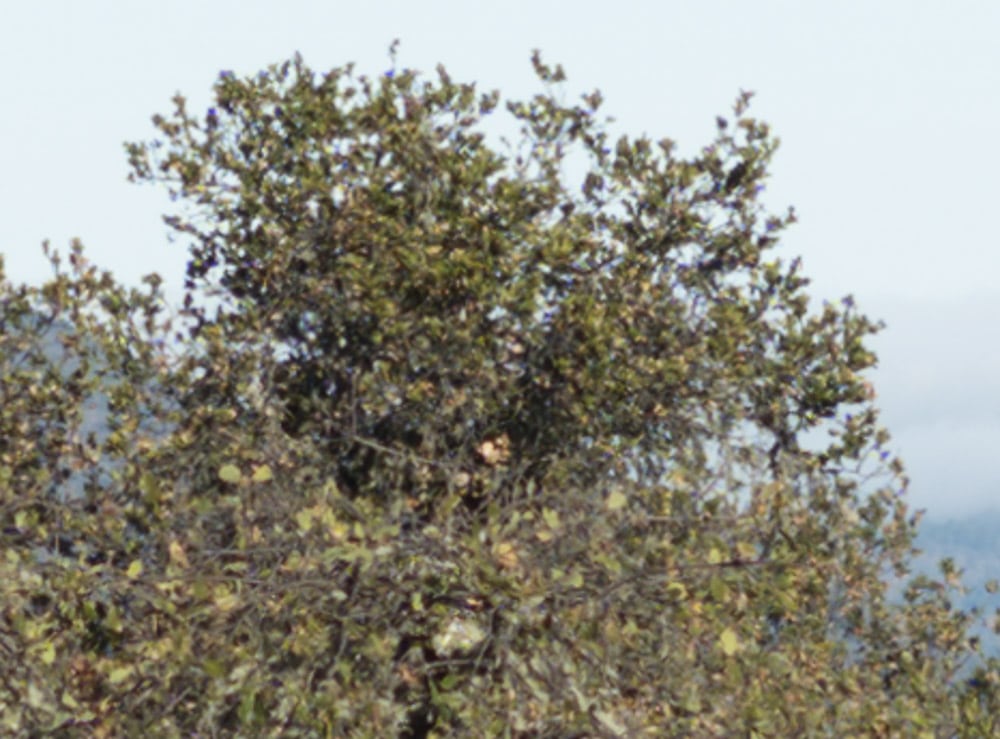 Not much to choose between these.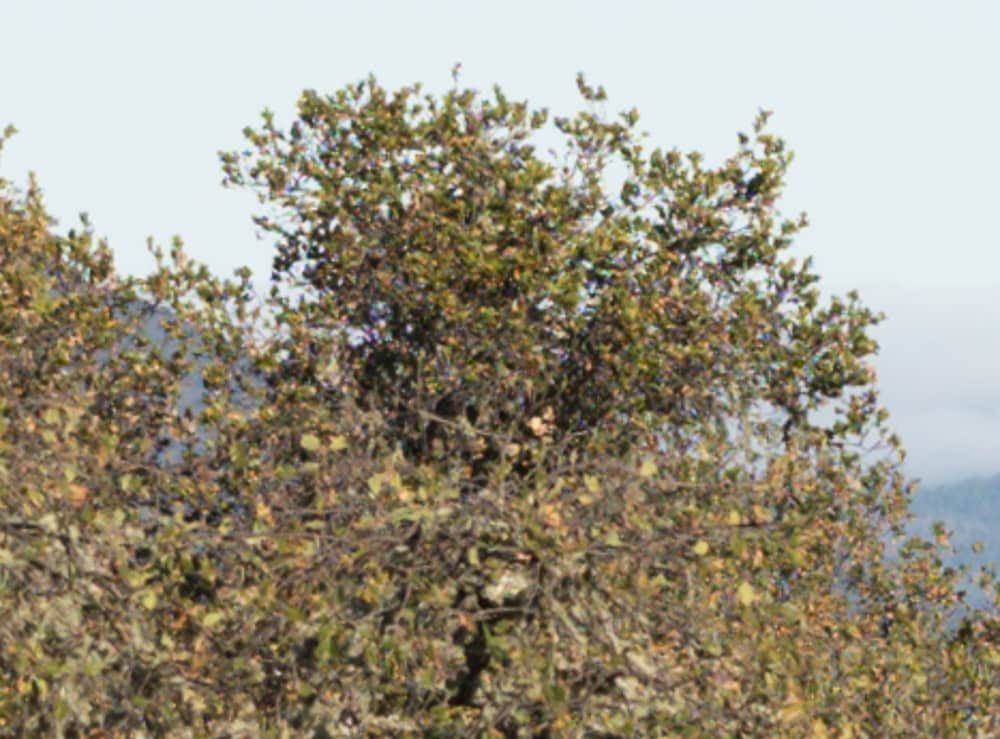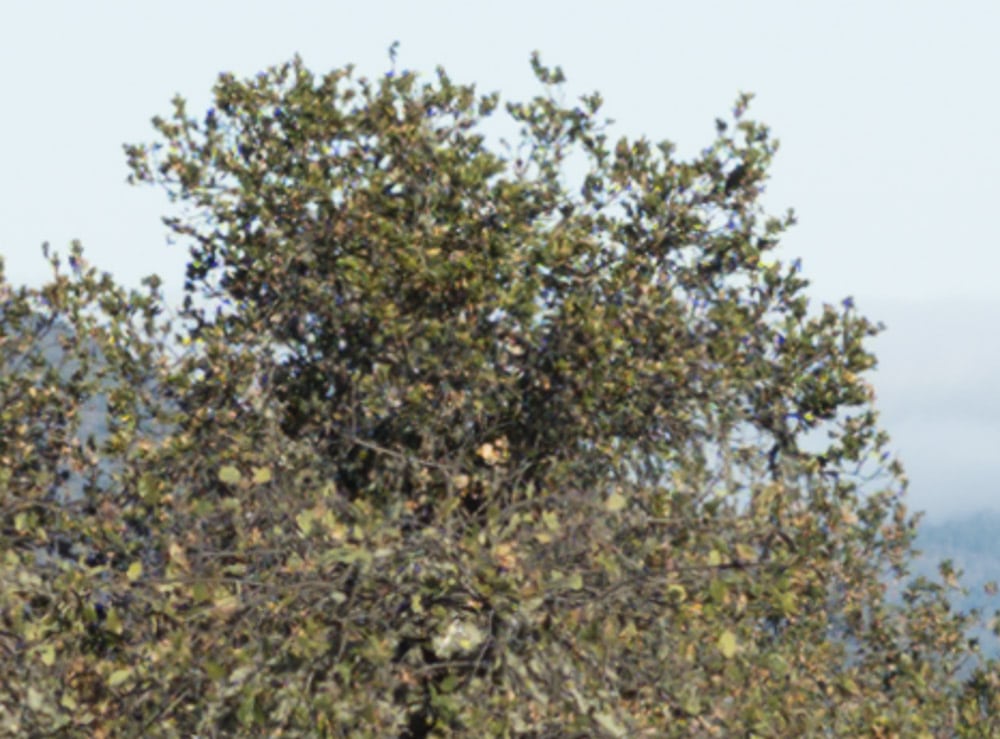 They are both a little sharper. They are still about the same, except for color and contrast differences.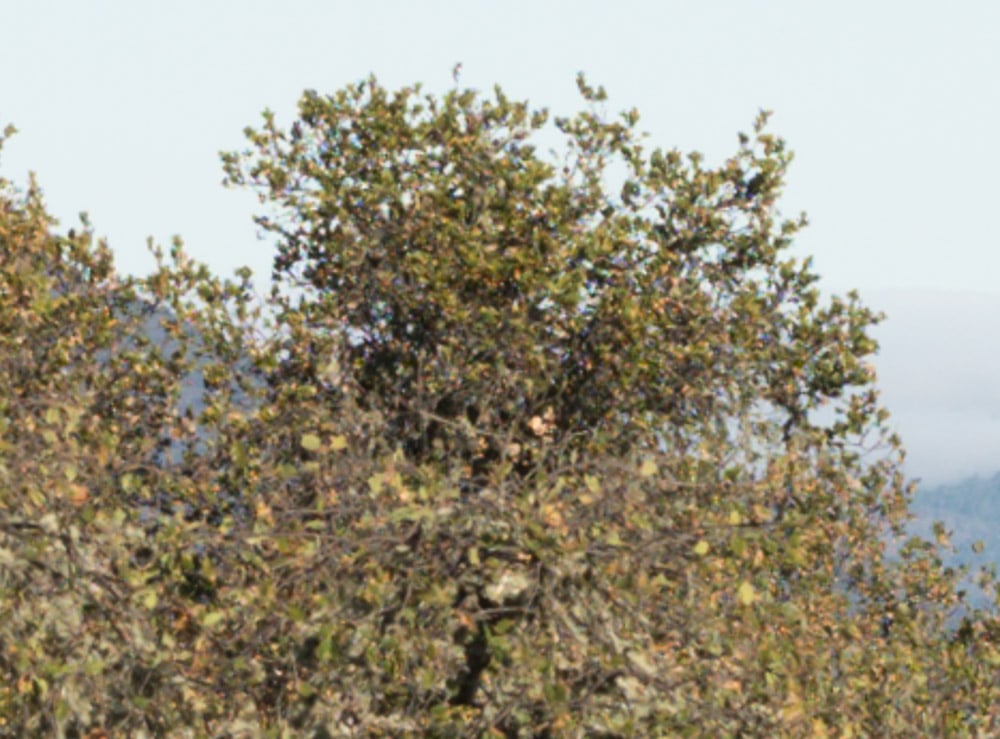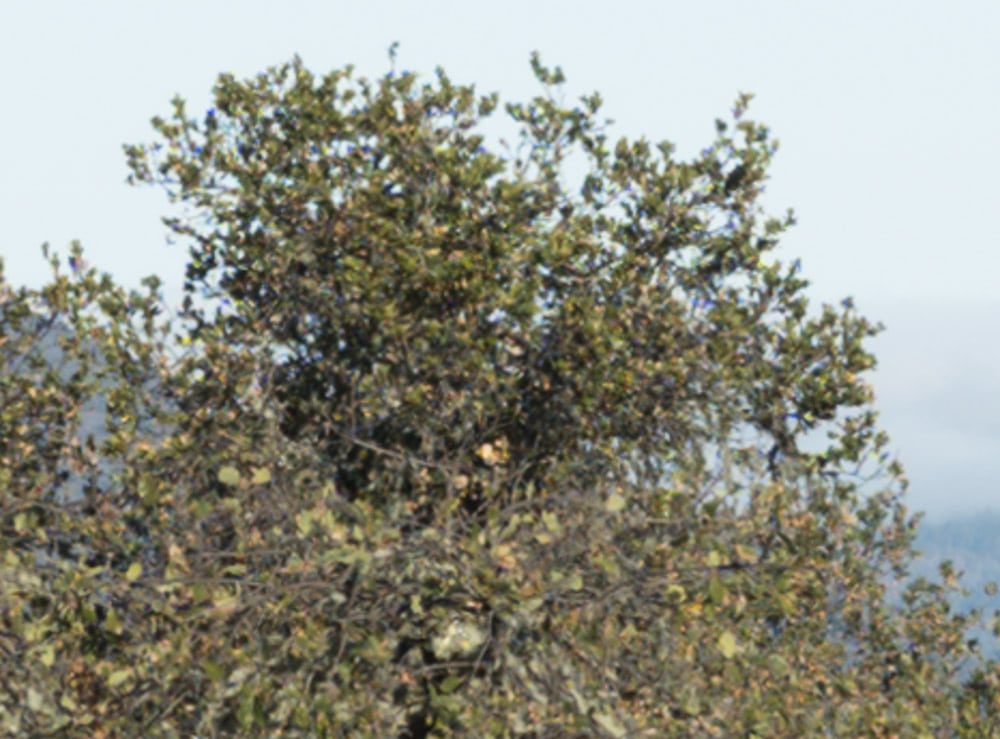 Still not much difference.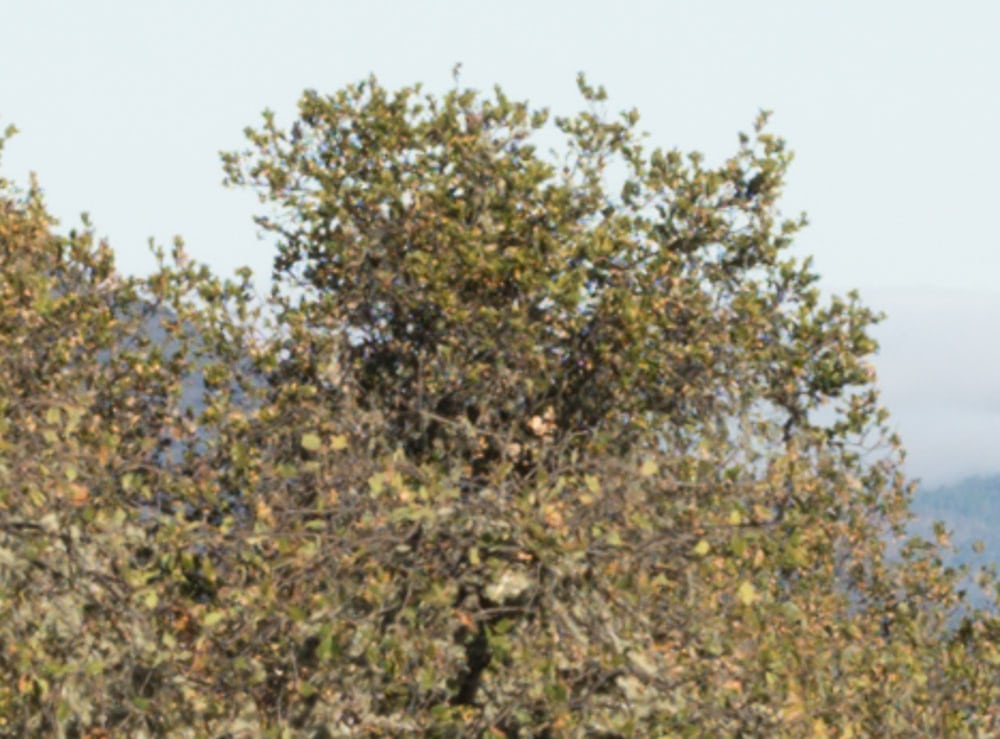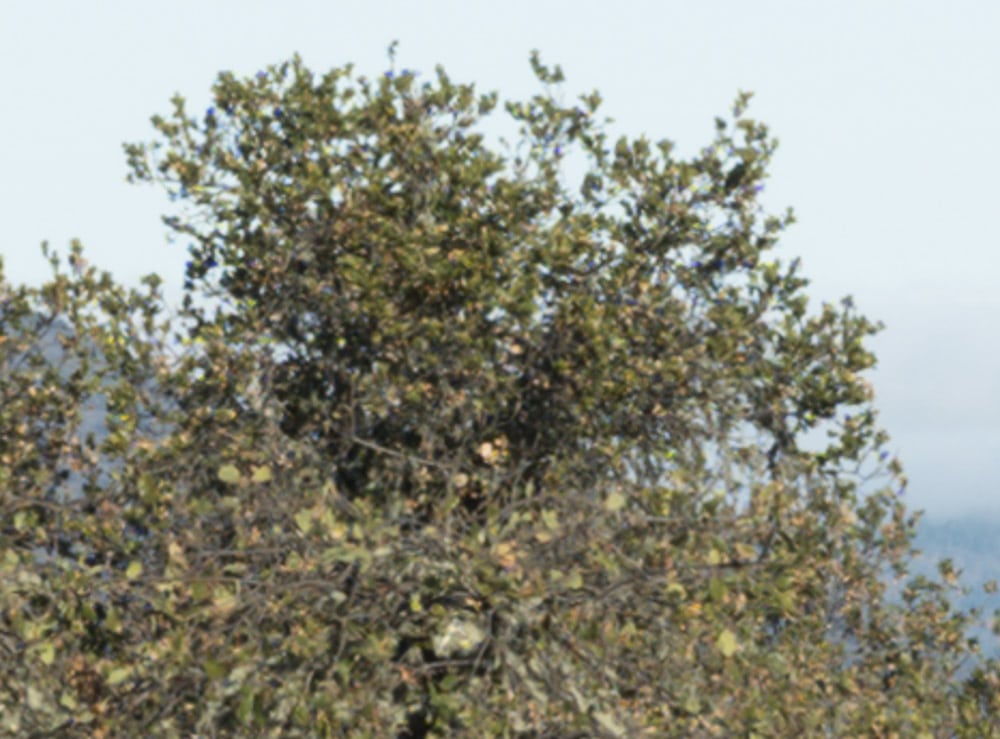 Diffraction is softening both images.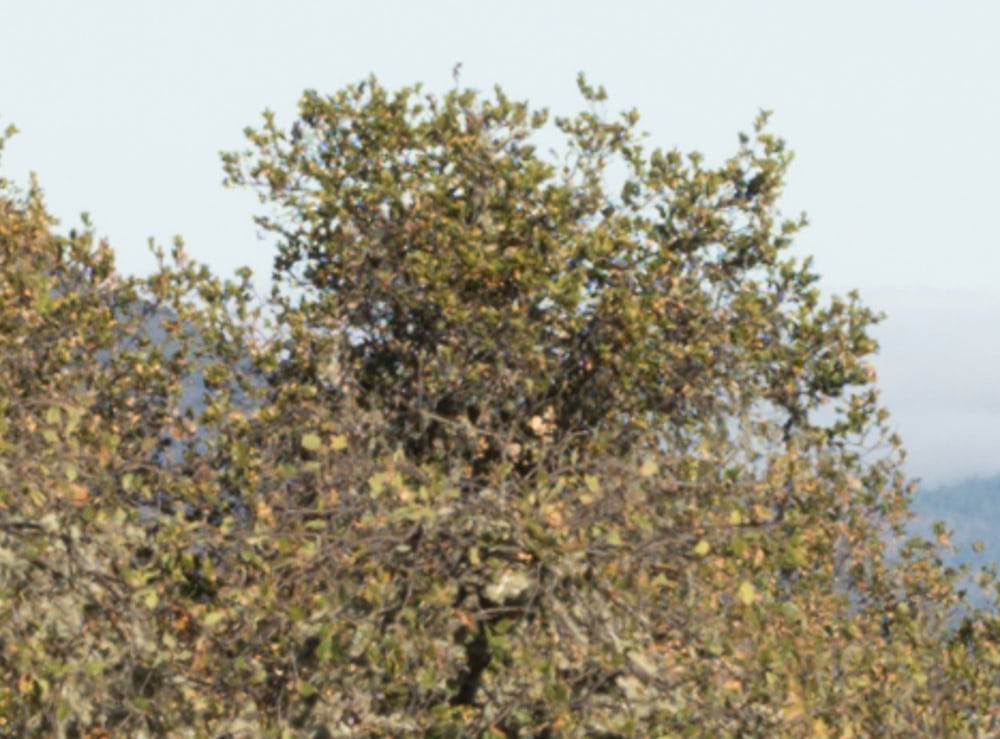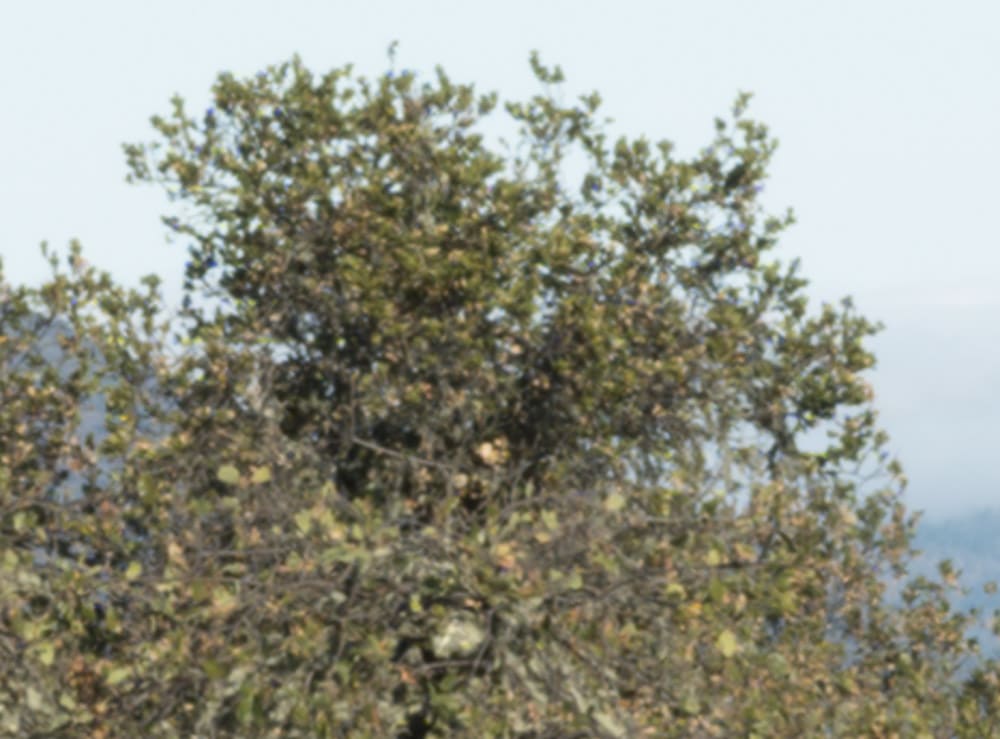 The diffraction softening gets worse.