This is the 46th in a series of posts on the Fujifilm GFX-50S. The series starts here.
I've been asked to run the same focus shift and longitudinal chromatic aberration (LoCA) tests that I did at 1 meter on the Fuji 120 mm f/4 macro lens for the Fujifilm GFX 50S, but at a closer subject distance. I went as close as the lens will focus, to a reproduction ratio of 1:2.
You can read up on the test protocol here.
Looking at the LoCA at f/4 through f/11: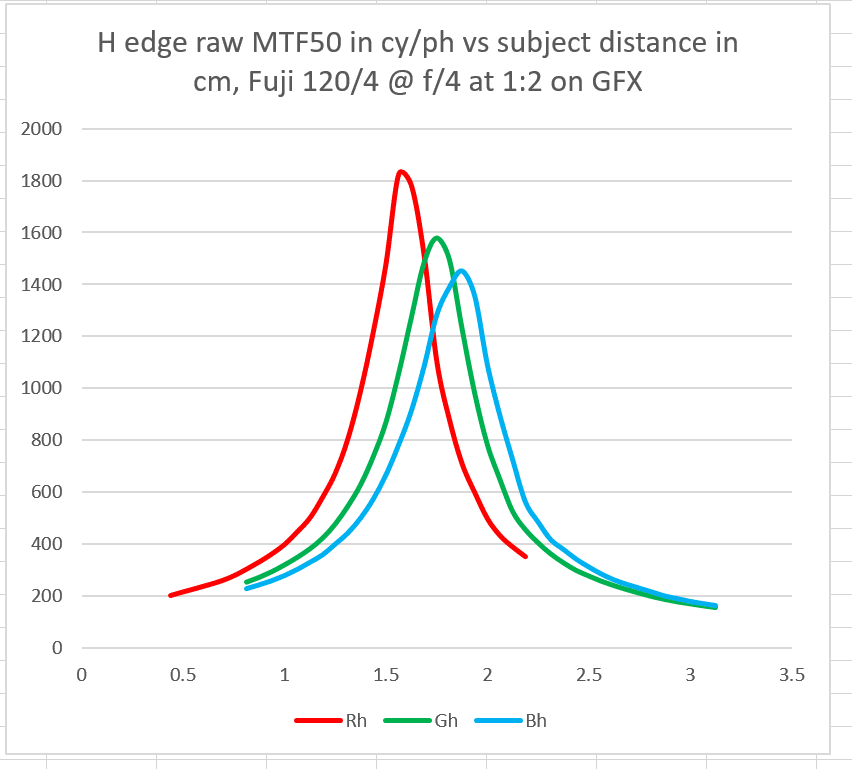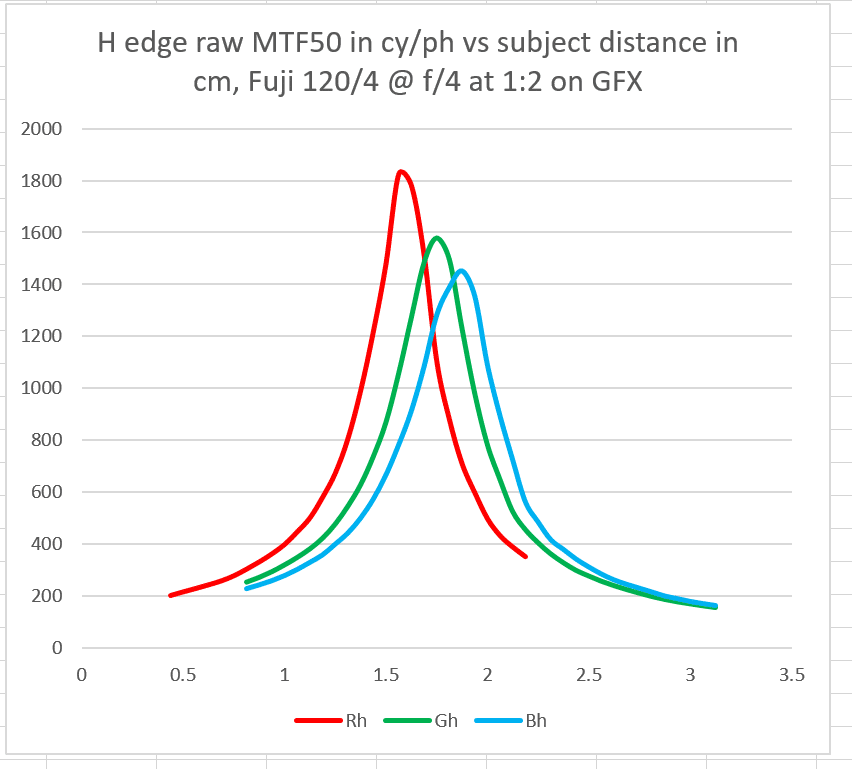 The vertical axis is MTF50, measured in cycles per picture height (cy/ph). The horizontal axis is camera position shift in cm. The points on the left side of the graph are with the camera farther away from the subject than the points on the right.
At f/4, the 120 macro is not as sharp as it is at 1 meter, especially in the blue channel, and has more LoCA.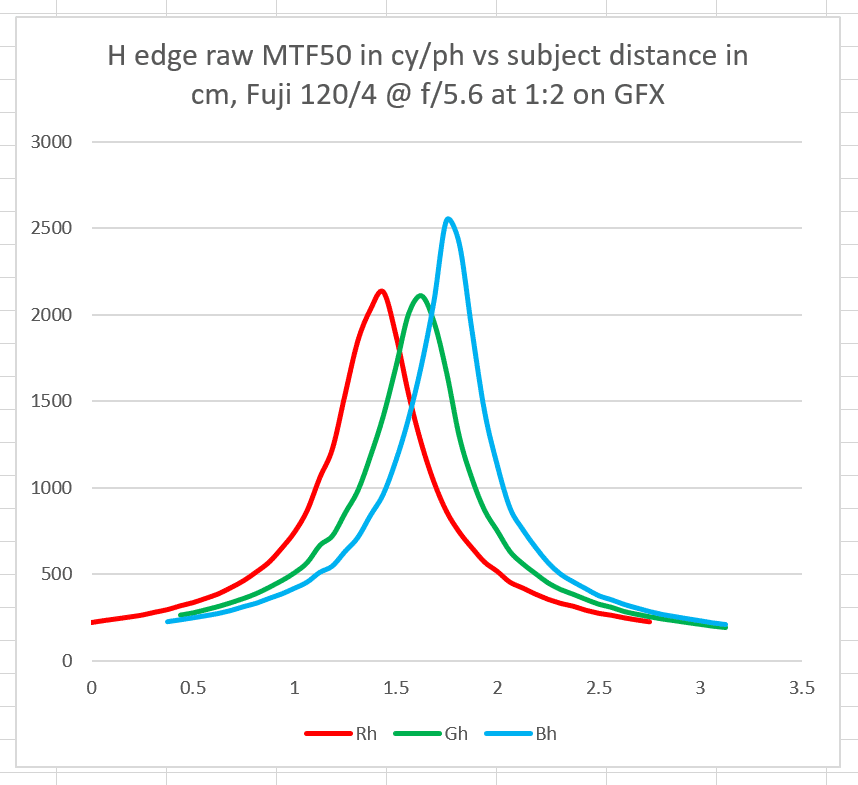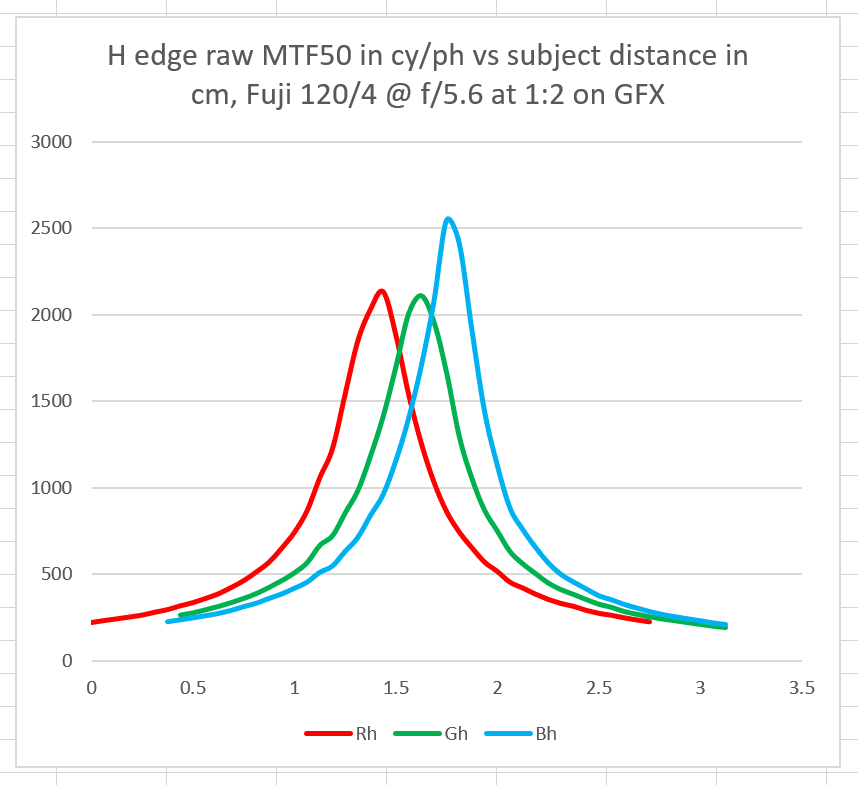 This is also not as good at at 1 meter, but is quite respectable.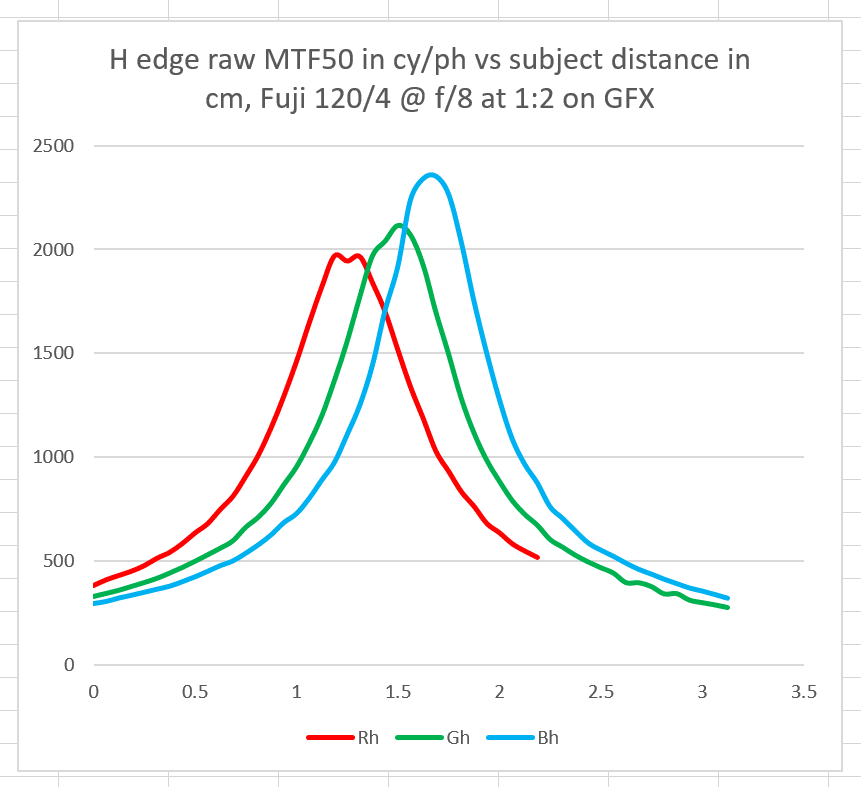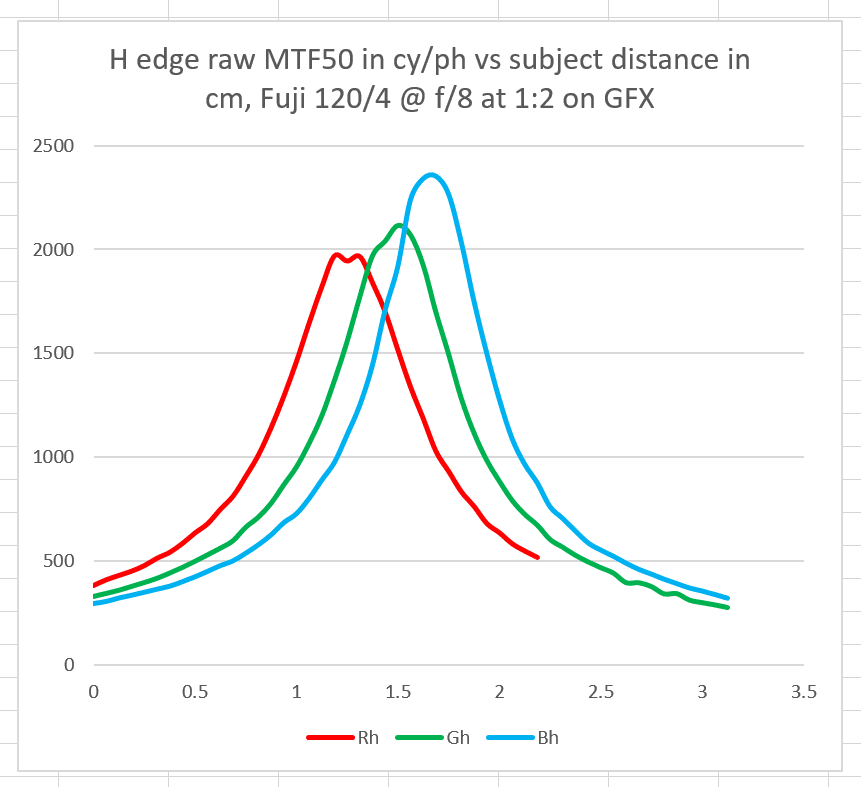 Pretty close to the same as f/5.6.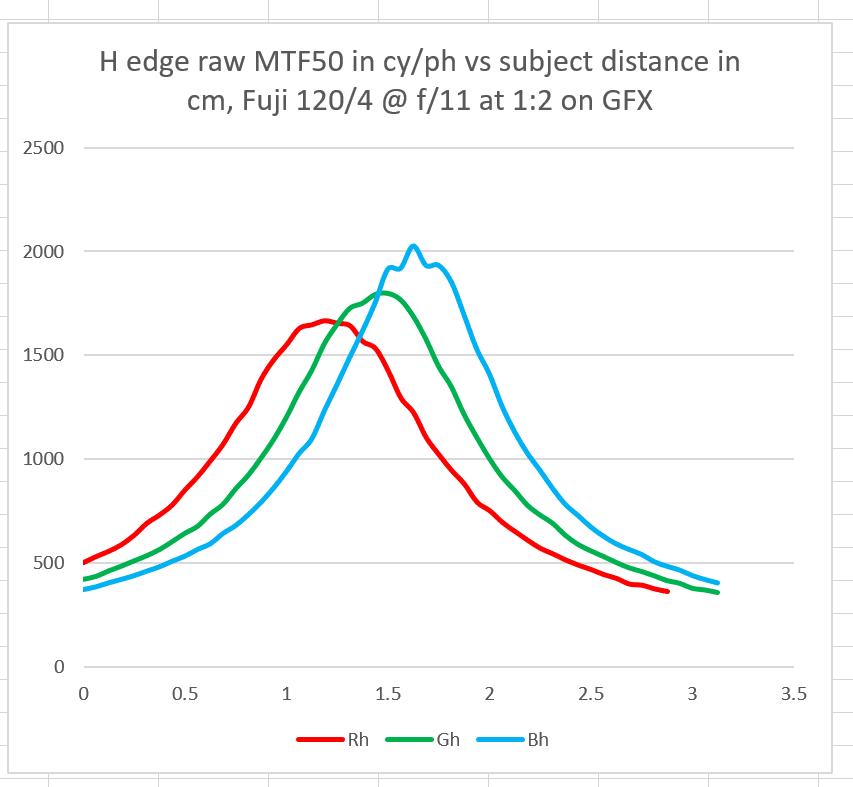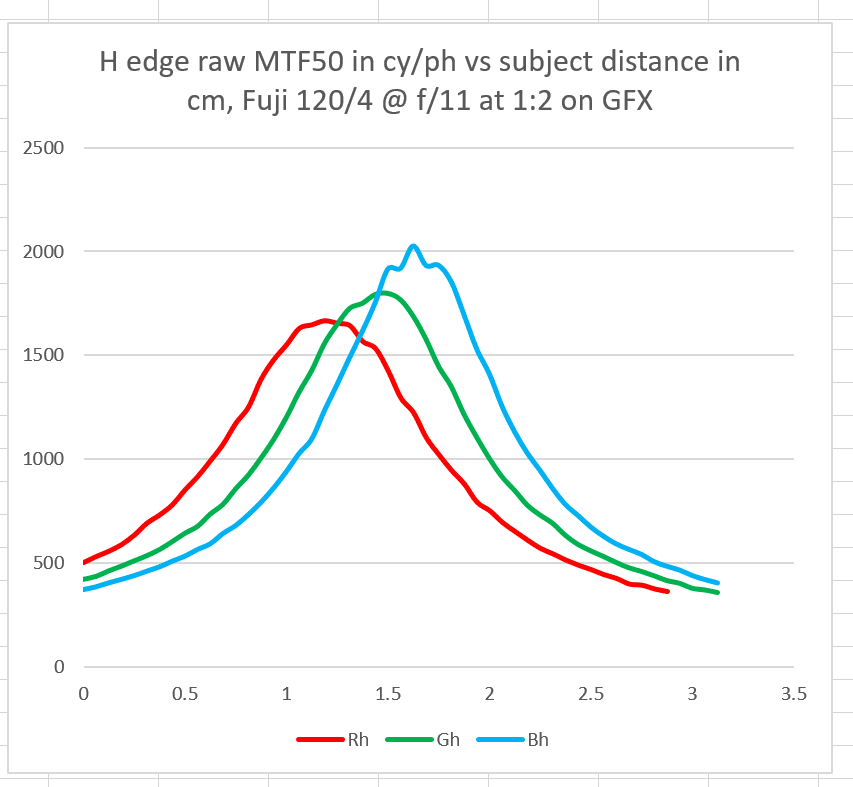 Again, not quite up to the performance at 1 meter.
And now the focus shift in the green channel: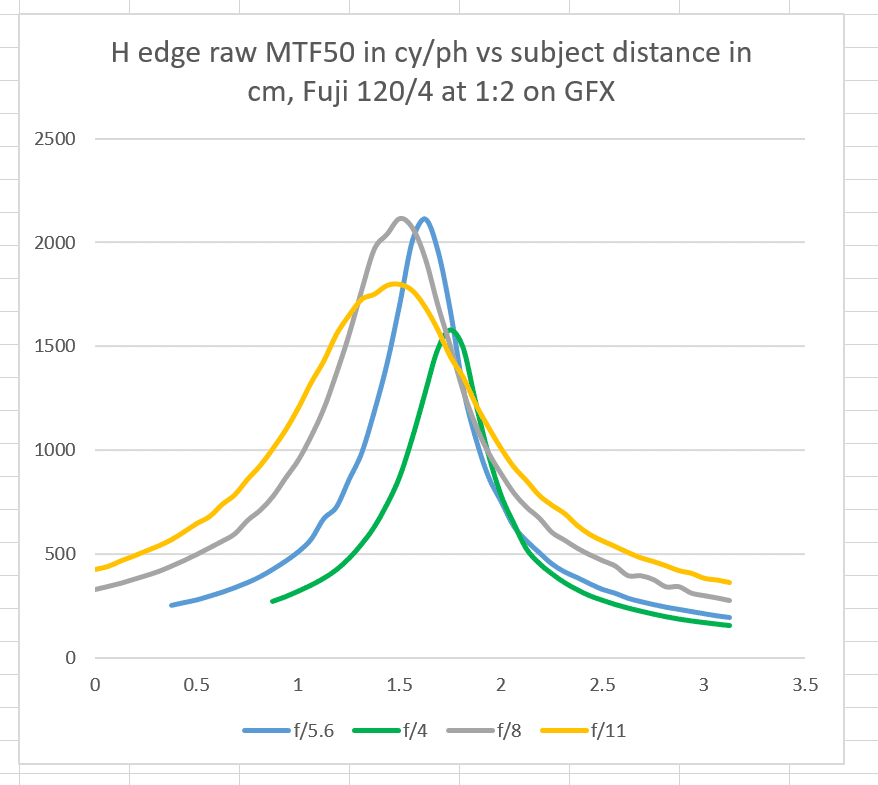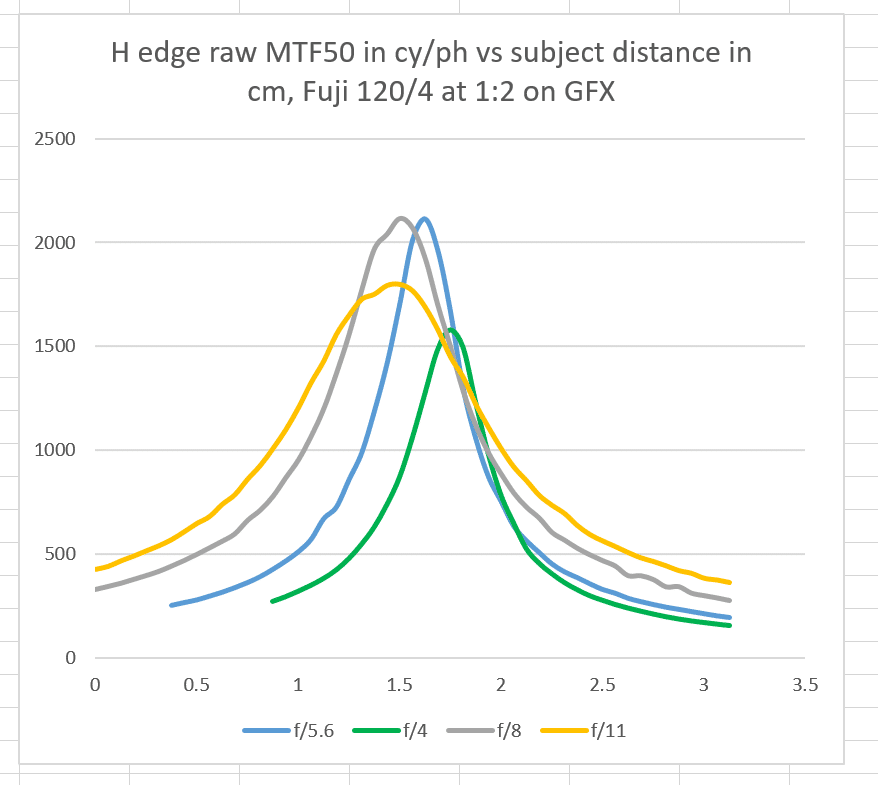 The focus shift looks to me to be a bit worse than at 1 meter as well. I'd foucs at f/4 for f/4, f/5.6 for f/5.6, and f/8 for both f/8 and f/11, and probably all narrower stops.
It looks like Fuji designed this lens to be at its best in other than it's nearest focsuing distance. I think that's the right decision, at least for the way that i intend to use the lens.