This is the 36th in a series of posts on the Fujifilm GFX-50S. The series starts here.
After looking at yesterday's results for stopped-down manual focusing with the 63 mm f/2.8 lens on the Fujifil GFX 50S and noting that, in my longitudinal chromatic aberration (LoCA) testing, the Fuji 63 didn't appear to have much, Erik Kaffehr suggested that focusing wide open mide be a better strategy for that lens.
I gave it a try, with the same methods as in yesterday's post: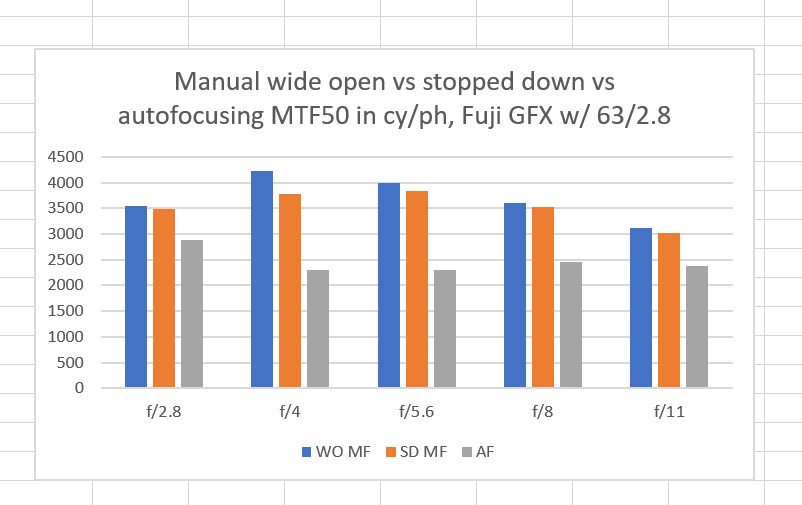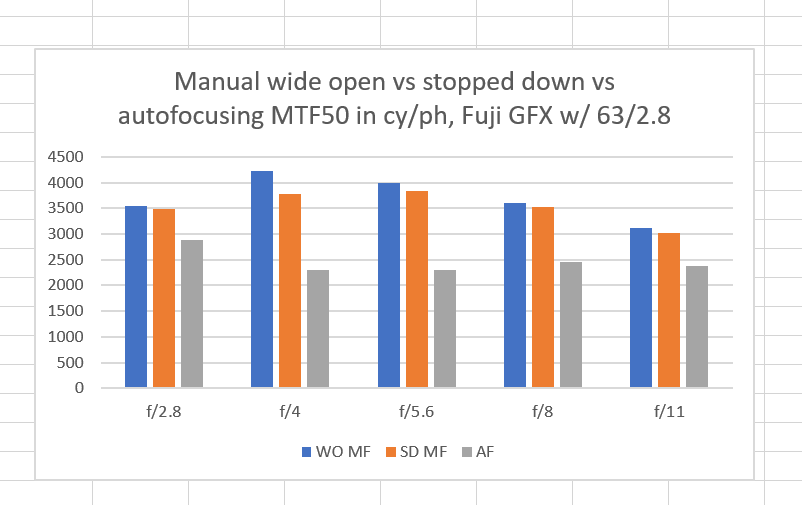 The blue columns are for focusing manually wide open. The orange ones are for manual focusing stopped down to taking aperture, and the gey ones are for autofocusing, using AF-S with a 750 m-sec half-press. All are average values. Target distance was 3 meters. The target was well-lit, and the f/2.8 exposure was 1/640 second at ISO 100. Files developed in Lightroom with default settings except for custom white balance.
It looks like Erik was on to something. The focus shift could be different at long distances, however. I have no way to do slanted edge testing at long distances.
While I was running these tests, I thought it might me a good idea to focus once wide open, then make a series of exposures stopping down by a third of a stop each time. Here's what I got for two such series: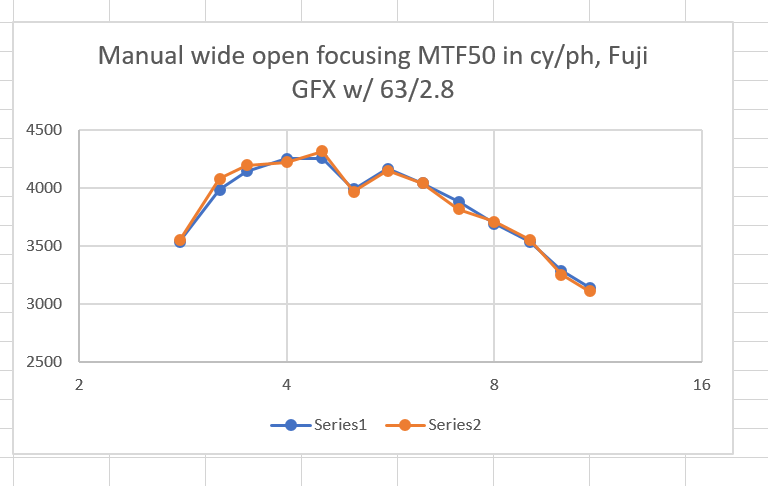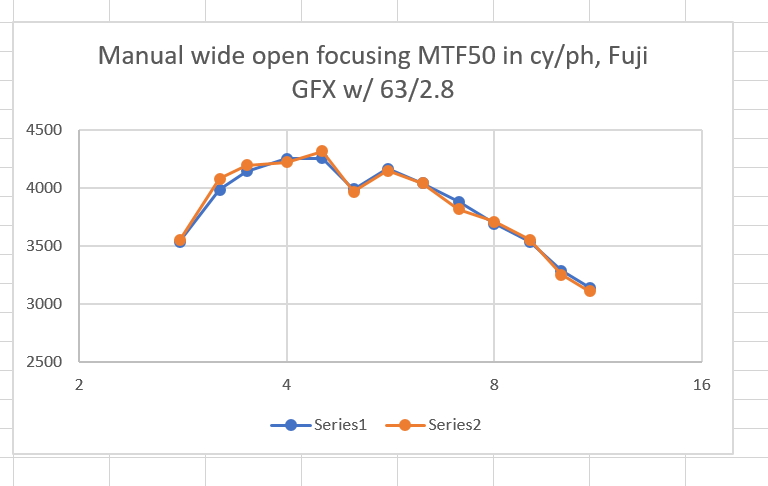 The f-stops are the horizontal axis. It looks about as you'd expect, except for that glitch at f/5. I don't know what that's about.