This is a continuation of a series of posts about blur management for landscape photography. The series starts here.
Here's a situation in which many landscape photographers often find themselves:
There are important objects at various distances from the camera.
There is too much subject motion to be able to use focus stacking or stitching techniques.
There is not enough DOF available at low-diffraction apertures for all the objects to be sufficiently sharp at those stops.
The photographer is uncertain what f-stop to pick and at what distance to focus in order to maximize the sharpness of the important objects.
I wrote a program to assist in the aperture and focus distance decisions. It takes the code that produced the graphs in the previous post, plus two additional set of information:
A list of the distances at which the important subjects reside.
A list of weights that describe the relative importance of those subjects.
The program spits out the optimum f-stop and focus distance, and plots the sharpness of those settings as a function of distance. As before, diffraction and DOF are considered, but not lens aberrations.
Let's take it for a spin. If we put a 63 mm lens on a GFX 50S, at tell it that we have equally important subjects at 10 and 100 meters, here's what we get: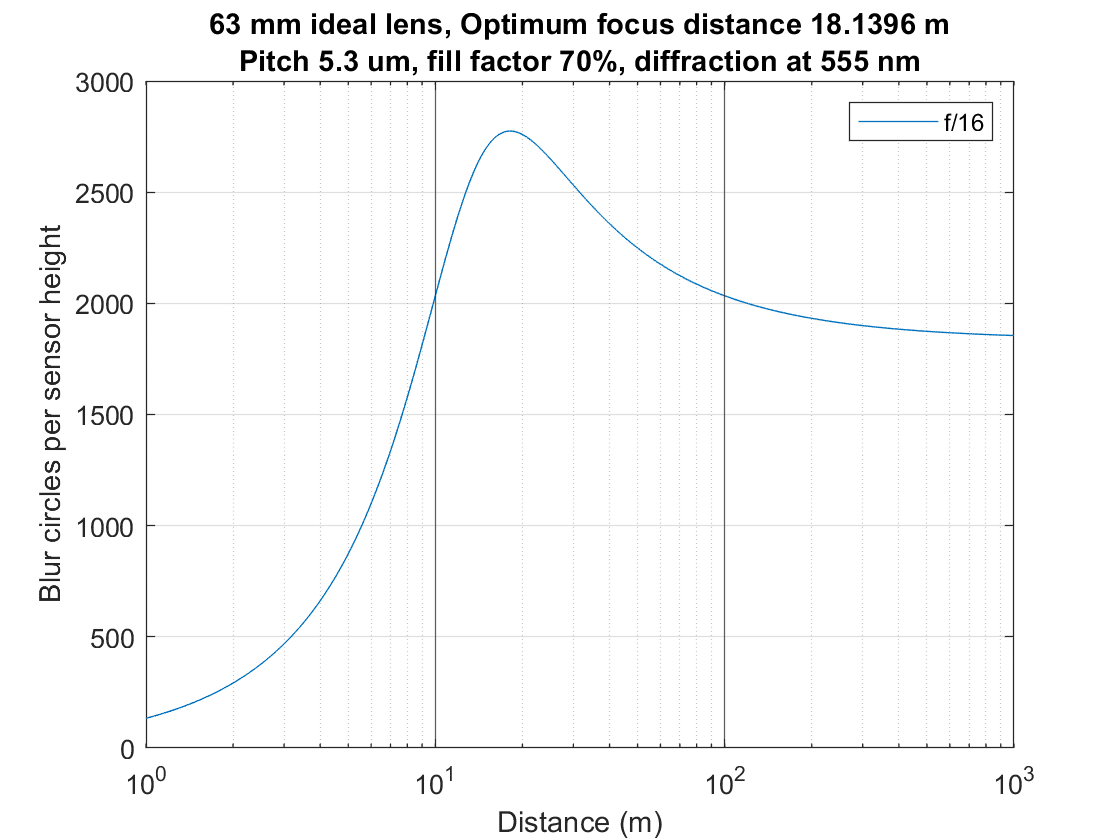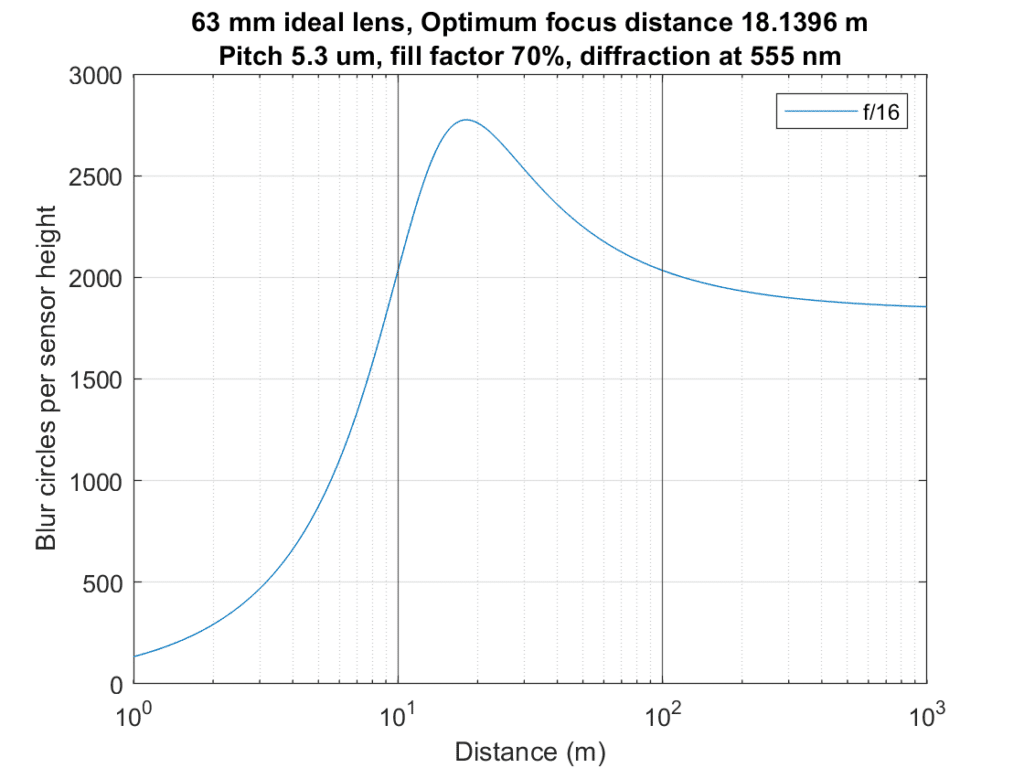 The two vertical lines mark the distances of the important parts of the image. F/16 is the optimum f-stop. That is deep into diffraction blur territory, and the resultant sharpness at 10 and 100 meters isn't great, but anything wider — and anything narrower — would be worse.
This graph puts the lie to a couple of hoary rules of thumb:
You should focus a third of the way from the closest thing you want sharp to the furthest.
You shouldn't use apertures where there is a lot of diffraction blur.
Once you decide to shoot at f/16, you could compute the distance to focus using conventional DOF calculators, but you wouldn't have a sharpness metric that took diffraction into account.
Now let's add a third distance, leaving the weights all the same: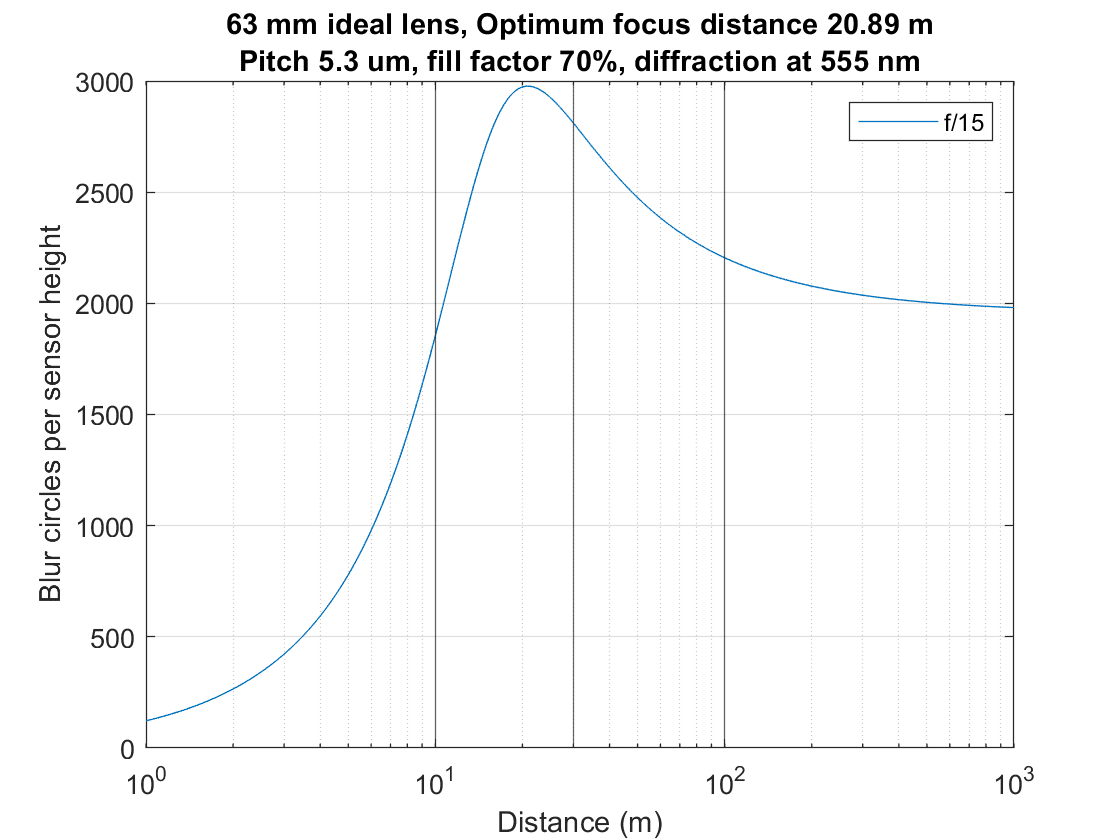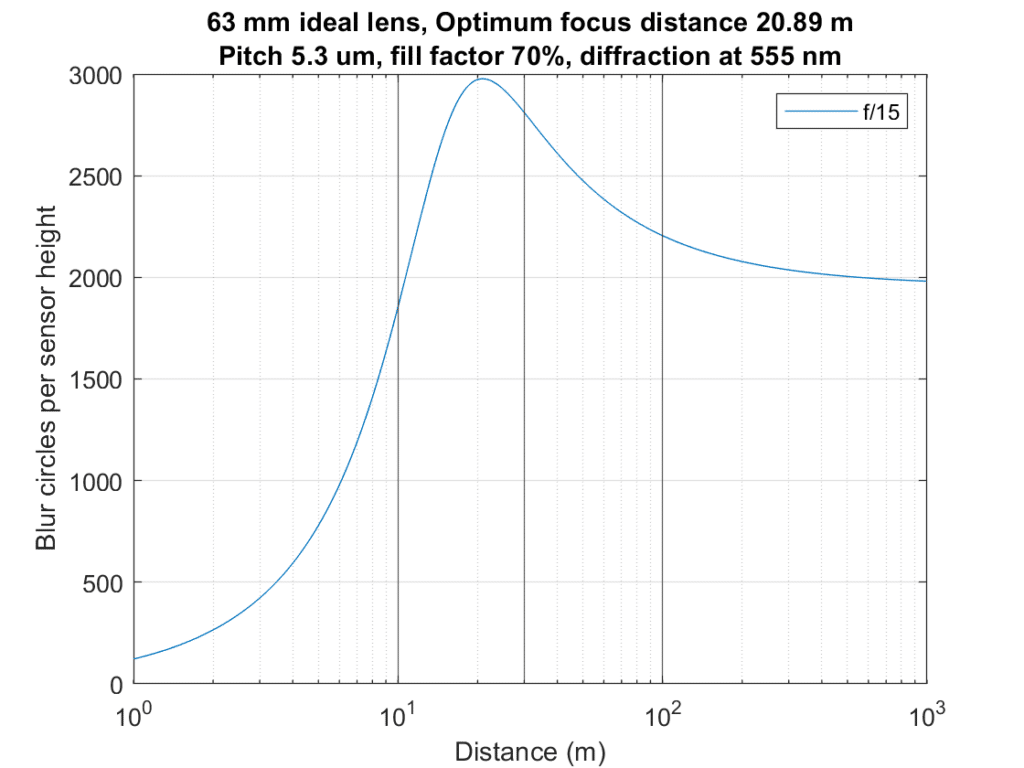 That moves the optimum focal point a bit further away, and says we can open up the lens fractionally. The differences are immaterial to real-world photography.
If we double the weight of the closest part of the subject: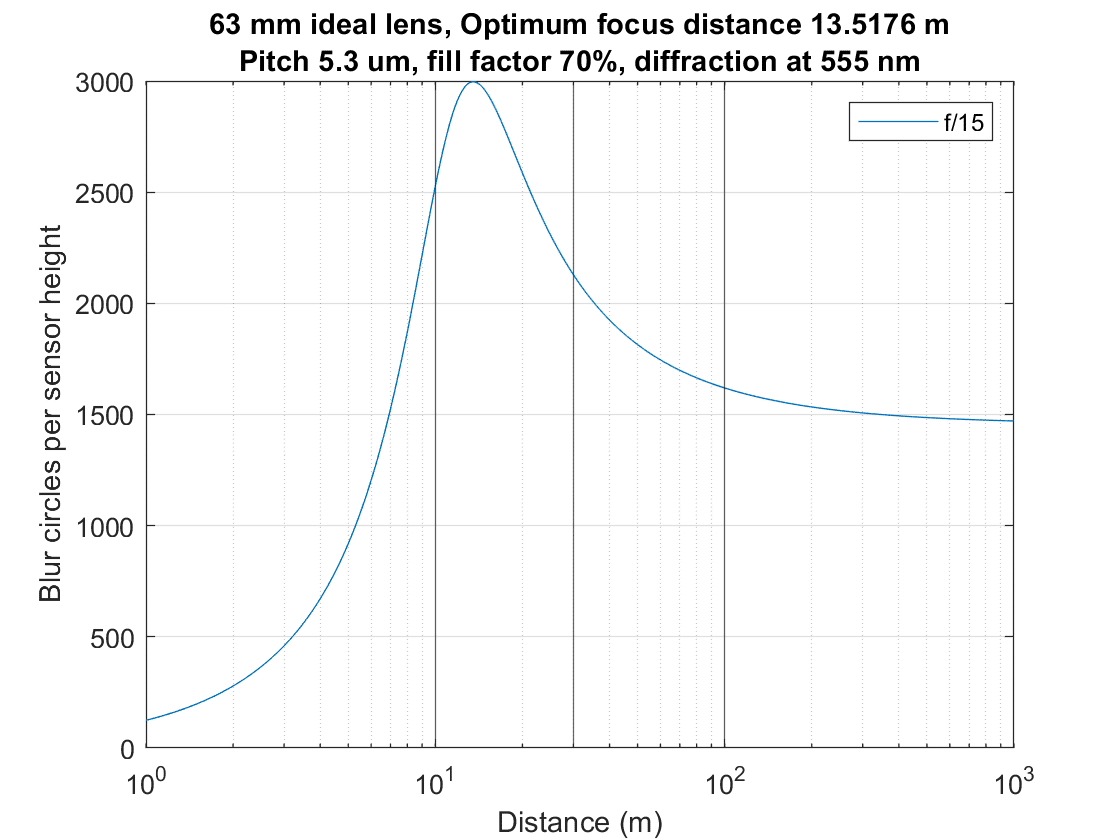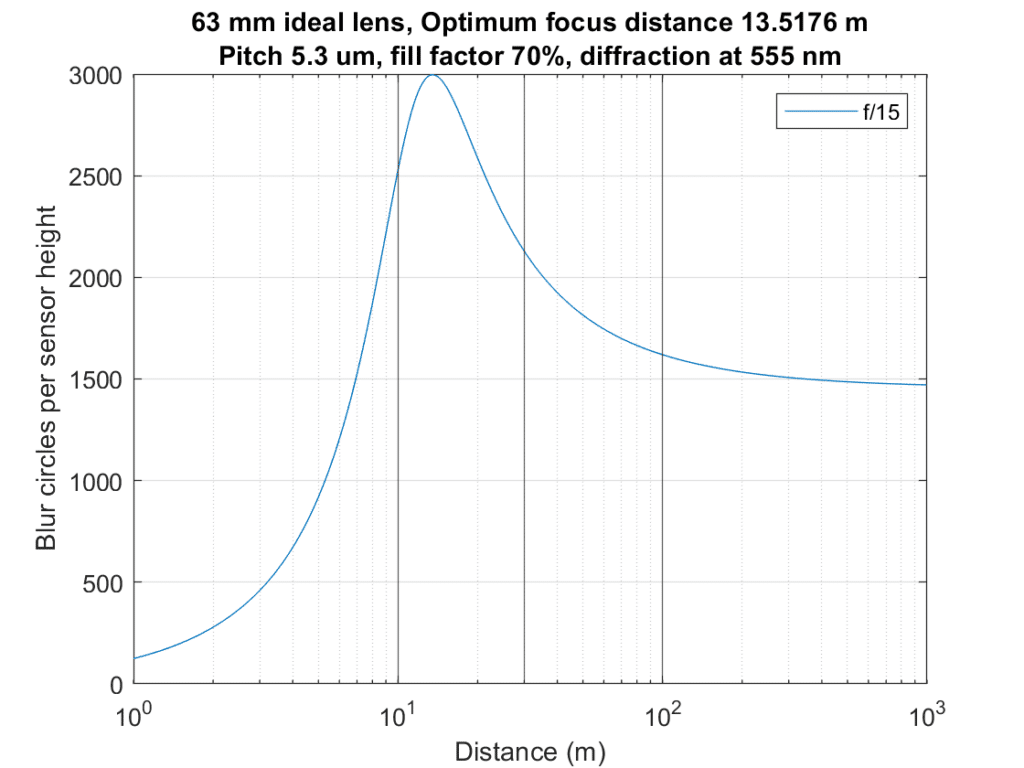 About what you'd expect.
Next up: taking the optimizer out into the world.