I scratched my head about yesterday's results, which seemed to show that the Otus 55/1.4 ZF.2 had greater resolution on the Sony alpha 7R (a7R) than on the Nikon 810. from the comments, some of you were just as confused as I.  One of you nailed the problem, which was developing the images in Lightroom (Lr).
You see, Lr does some funny things without informing the user. One of them is to apply sharpening based on the camera and the lens. This fun-loving program will do that even if you turn sharpening off. When I mounted the Otus on the D810, the camera passed the lens data and the f-stop to the metadata, and Lr apparently looked at that metadata and was gentle with the sharpening. When I mounted the Otus on the a7R with an adapter, Lr had no idea what lens was on the camera, or what f-stop it was set to. So it applied some kind of generic sharpening, which, as it turns out, was pretty aggressive.
I needed to use another raw converter, one that would do as it was told. DCRAW is such a converter. It has no batch mode, and I had more than 200 images to convert, so I wrote a Matlab script to call DCRAW and tell it to use AHD for demosaicing: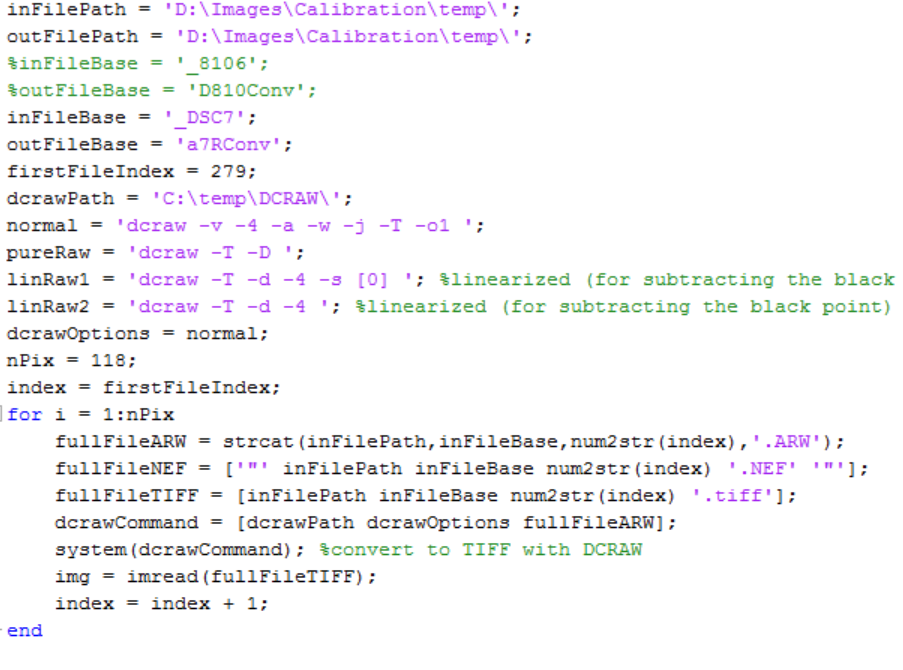 I then turned Imatest loose on the TIFF files that DCRAW generated.
For vertical edges: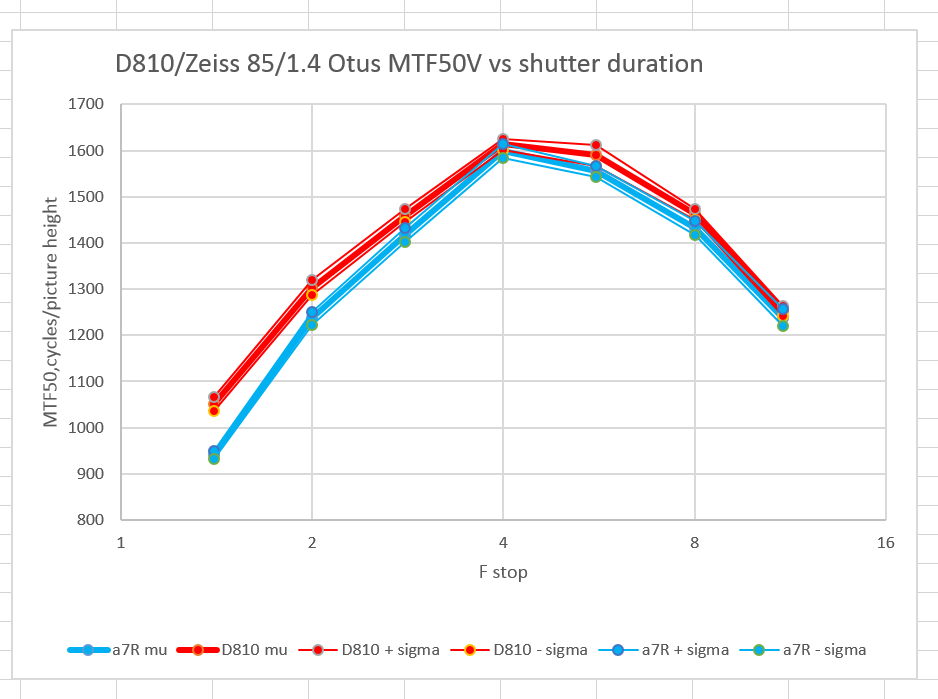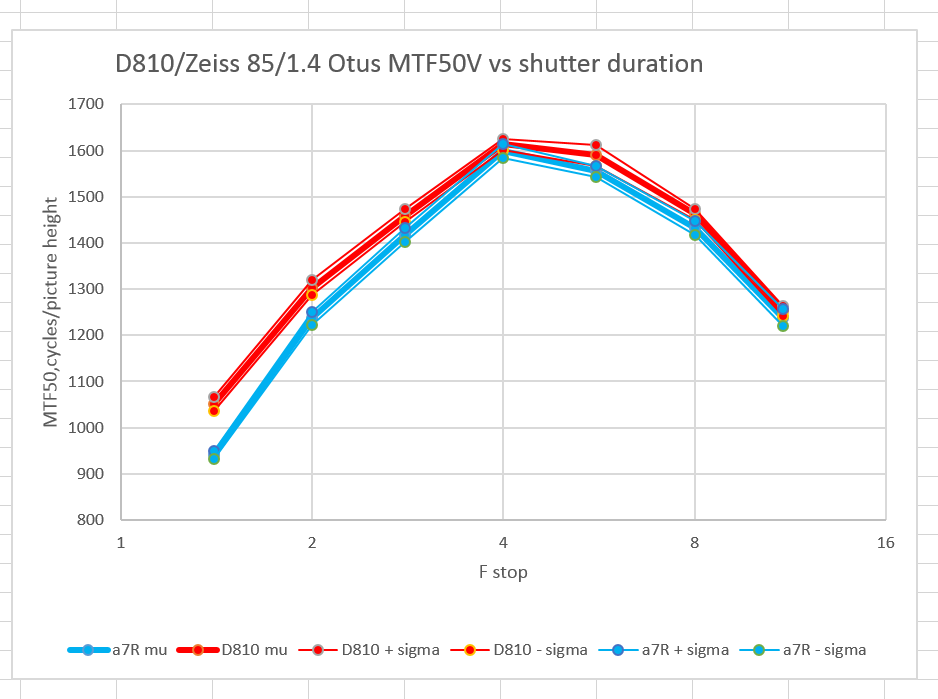 Now the two camera are essentially the same, except at f/1.4 and f/2, where the Nikon wins. Note that the absolute numbers are lower in both cases. That's because sharpening increases the MTF50 numbers as measured by the slanted edge method.
For horizontal edges: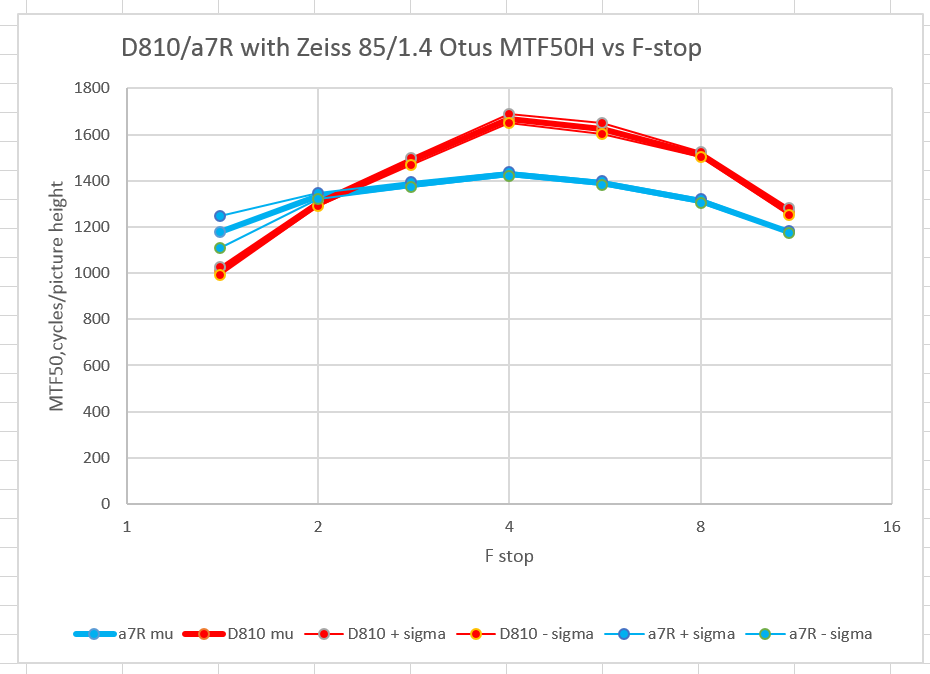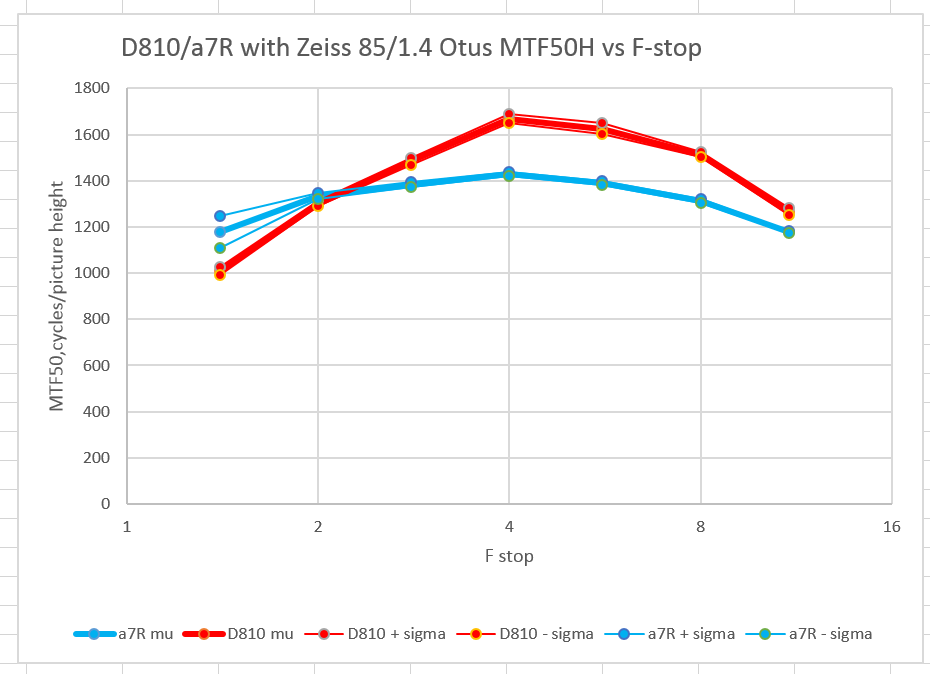 That's kind of weird. The Nikon falls down wide open, but comes on strong as you stop down.
I suspect that the slightly better Nikon results are due to the fact that the lens is designed for the sensor stack thickness of the Nikon cameras, and that the Sonys have a slightly different thickness. If that's true, the effect at the corners should be greater.